Boston Celtics star Jaylen Brown delivered an uninspired response when asked what it was like playing in front of Prince William and Kate Middleton on Wednesday, as the royal family faces down yet another race storm over insensitive comments made by a trusted staffer.
Brown was asked about the couple, who are now the Prince and Princess of Wales, after the game, which saw the Boston Celtics beat the Miami Heat team by 134 to 121 points.
Asked by an interviewer: "I know you guys have played in front of a lot of celebrities but what was it like to be in front of royalty tonight? The Prince and Princess of Wales were in the building."
Brown issued the matter-of-fact response that: "It was just a regular game to me," without any follow up.
William and Kate were at the game, held at the TD Garden arena, as part of their three-day visit to Boston where the prince's eco-awards Earthshot Prize ceremony is being held on Friday.
The couple arrived in the city on Wednesday afternoon amid damming reports that William's godmother—a senior member of the royal household—had made racially insensitive comments to a charity boss at a Buckingham Palace reception on Tuesday.
Ngozi Fulani, the chief executive of Sistah Space, a charity that supports women and families of African heritage in Britain who have suffered domestic abuse, expressed her disappointment on social media on Wednesday morning over a conversation with a courtier identified as "Lady SH," during a Buckingham Palace reception raising awareness of violence against women and girls.
"Lady SH" has been identified as Lady Susan Hussey, the late-Queen Elizabeth II's lady-in-waiting for over 50 years, who was recently given a new position as "Lady of the Household" by King Charles.
Fulani's account of the conversation claims that the courtier repeatedly questioned where she was from and where her "people" were from, as well as touching her hair without permission.
Hussey resigned hours after the social media post was made and Buckingham Palace issued a swift statement, reading: "We take this incident extremely seriously and have investigated immediately to establish the full details. In this instance, unacceptable and deeply regrettable comments have been made.
"We have reached out to Ngozi Fulani on this matter and are inviting her to discuss all elements of her experience in person if she wishes."
"In the meantime, the individual concerned would like to express her profound apologies for the hurt caused and has stepped aside from her honorary role with immediate effect.
"All members of the Household are being reminded of the diversity and inclusivity policies which they are required to uphold at all times."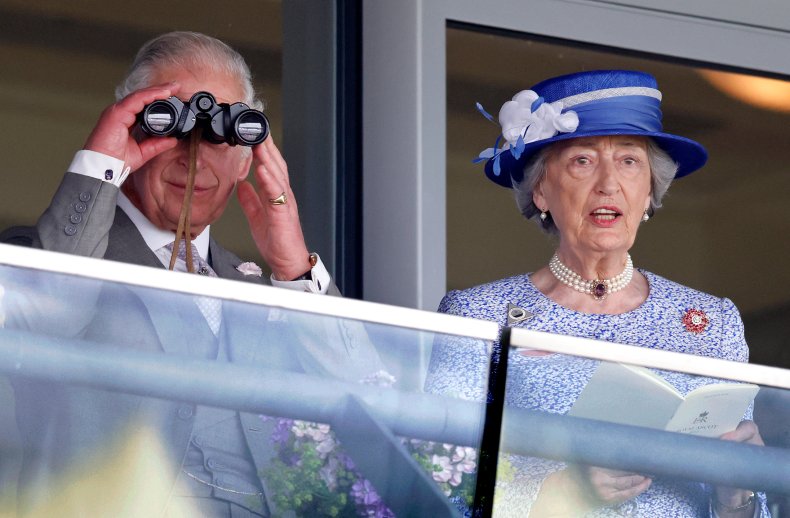 Reports of the incident and the resulting backlash prompted Prince William's team to issue a statement before the royal couple's first engagement in Boston, meeting Mayor Michelle Wu.
"Obviously, I wasn't there, but racism has no place in our society," the royal's spokesperson said, per Reuters. "The comments were unacceptable, and it is right that the individual has stepped aside with immediate effect."
As William and Kate entered the arena on Wednesday they were met with a mixed response, including cheers and boos, something which has greeted the prince at recent soccer matches in Britain.
Despite this, William and Kate remain the most popular royal couple in the U.S., according to a February 2022 poll by YouGov, placing just ahead of Prince Harry and Meghan Markle.
The royal family's interactions with people of color have faced increased scrutiny in recent years, since Harry and Meghan highlighted the institutional and societal racism faced by the duchess during the course of her relationship with the prince.
Meghan first spoke out about racist reports in the media and racially insensitive comments made by an unnamed member of the royal family about the skin color of her future children during her landmark 2021 interview with Oprah Winfrey.
Days before the controversy with Lady Susan Hussey occurred, Queen Camilla found her interaction with a young Black child criticized online after she appeared to pick their arm up by the sleeve of their shirt.
William and Kate will be in Boston until Friday, their first U.S. visit in eight years, culminating in the star-studded Earthshot Prize awards ceremony, which will see Billie Eilish, Rami Malek and Daniel Dae Kim take part in honoring eco-initiatives working toward repairing, protecting and preserving the planet.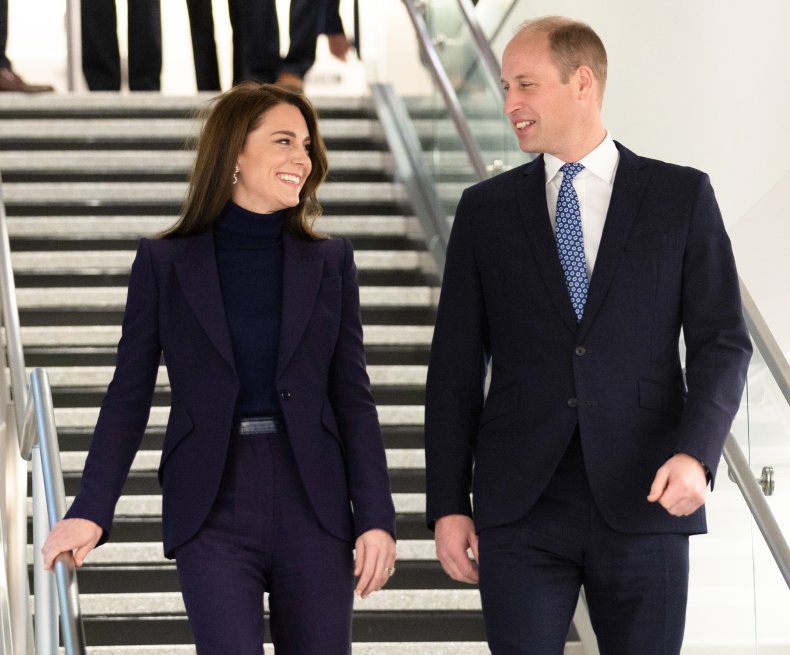 Sources: 1,2,3,4,5,6,7