Jason David Frank, known for playing Tommy Oliver, the original Green Ranger in the popular Power Rangers media franchise, has died.
---
---
After rumors started spiraling online yesterday, a rep for the actor confirmed to Geek Ireland this morning that he has indeed passed away.
Several actors and people close to Jason David Frank have made tributes to the late actor. Bat In The Sun, the production company that is producing Franks's upcoming film, Legend of the White Dragon, posted about the news on their Instagram story.
---
---
JASON DAVID FRANK'S LEGACY IN POWER RANGERS
---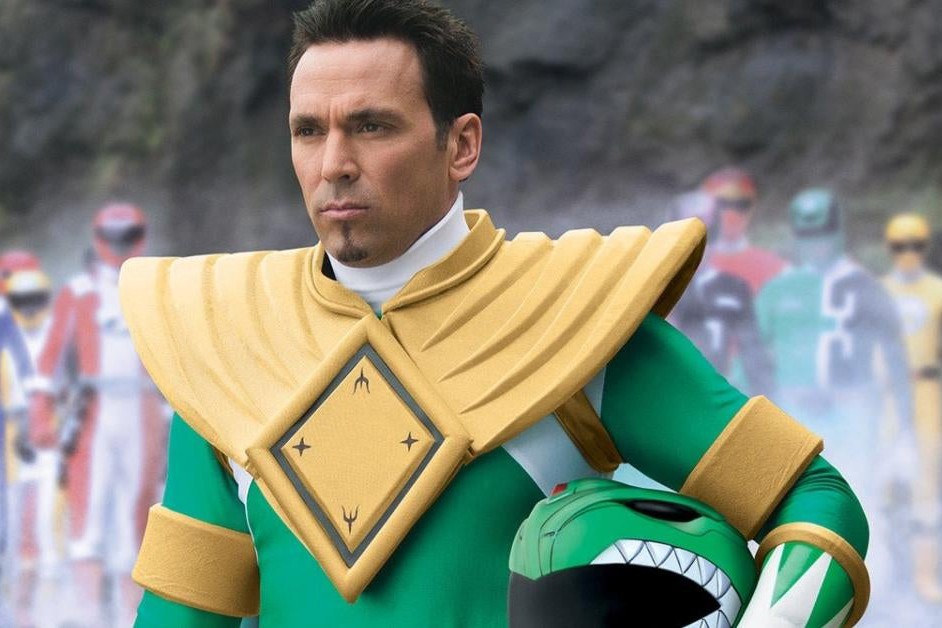 ---
Jason David Frank was brought into Mighty Morphin Power Rangers as Tommy Oliver / the Green Ranger in a guest-starring role. He originally was only supposed to appear in 10 episodes of the long-running series; however, the character ended up appearing in 234 episodes across ten seasons of the show.
He was introduced in the "Green With Evil" mini-series when the evil Rita Repulsa decided to make an evil Power Ranger of her own. She brainwashed Tommy Oliver into becoming the evil Green Ranger and nearly took down the Power Rangers. The Rangers were eventually able to break Tommy of the spell until he lost his powers later on in the season.
Tommy was eventually able to regain his Green Ranger powers temporarily but lost them again. Later, he gained new powers as the White Ranger and became the leader of the Power Rangers. He also led the team as the White Ninja Ranger, Red Zeo Ranger and Red Turbo Ranger before stepping down as a Power Ranger and giving the mantle to the new Red Ranger, TJ Johnson.
---
---
He returned with ten other Red Rangers at the time to take on remnants of the Machine Empire during Power Rangers Wild Force to celebrate the 10th season of the show.
Jason David Frank returned as a series regular in the 12th season of the show, Power Rangers Dino Thunder. Now, Tommy Oliver has received a Doctorate in Paleontology and is a high school teacher at Reefside High School. He serves as a mentor to the new team of Power Rangers and later joins the team as the Black Dino Thunder Ranger. The Dino Thunder Rangers also guest starred in the next season, Power Rangers S.P.D.; however, Frank did not reprise his role for the episode.
Frank later returned in the 21st season, Super Megaforce, where he was joined by every other Power Ranger at the time during the Legendary Battle against the Armada.
---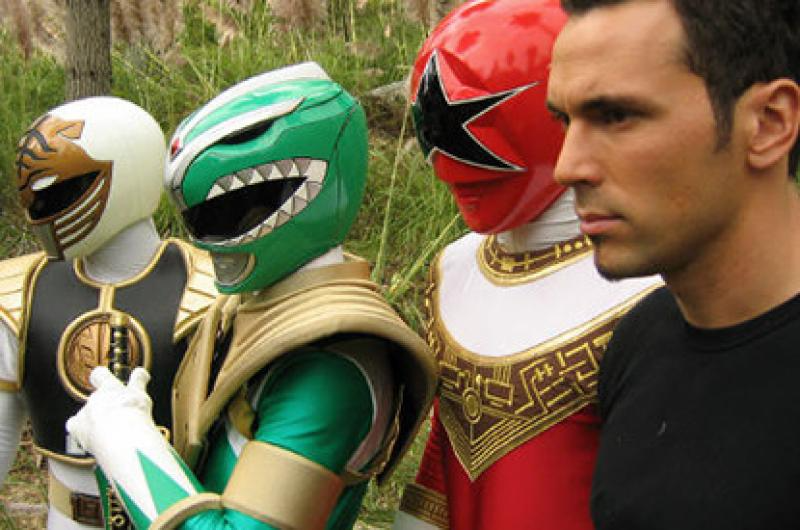 ---
Jason David Frank's final episode was during the 25th season of the show, Super Ninja Steel, where he appeared in the episode "Dimensions in Danger." It was revealed that by this point, Tommy had married former Pink Ranger, Kat Hillard, and they had a son together named JJ.
A comic book story titled Power Rangers: Soul of the Dragon was made in 2018 to serve as an end to Tommy's story. The story takes place 20 years after the events of Power Rangers Dino Thunder and sees Tommy searching for his son JJ, after he as gone missing. Frank served as a special consultant for the story.
---
---
Jason David Frank also played Lord Drakkon, an alternate universe/evil version of the character in the Power Rangers HyperForce web series as well as a promo for the "Shattered Grid" comicbook event.
A 30th anniversary special for Mighty Morphin Power Rangers is currently in the works. However, Frank was not set to reprise his role in the special, which was filmed before his passing. Frank is set to star as Erik Reed in a film inspired by Power Rangers titled Legend of the White Dragon. The film was shot before his passing and, as of now, is set to be released in 2023.
---
---
Jason David Frank is proceeded in death by fellow Power Rangers actors Bob Manahan, the voice of Zordon, Frank's own brother Erik Frank who portrayed David Trueheart, Thuy Trang, who portrayed Trini Kwan / the Yellow Ranger, Bob Papenbrook, the voice of Rito Revolto, Machiko Soga, who portrayed Rita Repulsa in Season 1, Richard Genelle, who portrayed Ernie, and Robert Axelrod, who voiced Lord Zedd.
Bizarre Facts About Jason David Frank, Your Favorite Green Power Ranger
Jason David Frank played the Green Ranger in the movie, Power Rangers: Mighty Morphin. The Mighty Morphin was the first Power Rangers show ever. This show has been a part of everyone's day-to-day lives since the '90s. The young actors who portrayed the Power Rangers were quite a close-knit group. However, some of them are not the same anymore.
---
---
All the rangers in the Mighty Morphin show were well-known, but the Green Ranger, Tommy, stood out among themselves. Have you ever wondered what became of him? It may surprise you to find out how interesting his life has been. Most of his life is still revolving around the Power rangers. However, he has dealt with a lot more than just those events over the years.
Here is the list of the Bizarre Facts about Jason David Frank, Your Favorite Green Power Ranger.
It was Jean-Claude Van Damme who provoked him into a physical quarrel at a comic con in Mexico in 2017.
---
---
At Phoenix Comic-Con, a man attempted to assassinate Frank.
---
---
Jason David Frank visited Phoenix Comic-Con in May 2017. A man entered the conference wearing body armor and at least three guns. He clearly stated that he was there to kill Frank. Also, he had a phone reminder to "Kill JDF."
After being accused of pirating the film, the production ruled him out from attending the Reboot Premiere.
---
---
Frank has a cameo in the 2017 Power Rangers reboot. Thus, naturally, he wanted to capture the moment on his phone while viewing. But, unfortunately, the staff caught him removed him from the auditorium.
He has a 4-0 score and is an Undefeated MMA Fighter.
---
---
A 46-second bout in 2010 ended with his victory over Jose Roberto Vasquez. Before making his professional debut, he won three amateur bouts for an overall 4-0.
The "My Morphin Life" show is his online reality show. Additionally, he produces the show.
---
---
The first episode of this Online Show documents his attempt to break a Guinness World Record. This show involves skydiving and breaking boards. The series ran throughout 2014.
Frank used to Prank everyone On The Set Of 'Power Rangers Mighty Morphin.'
---
---
In addition to drawing on Yost's trailer couch, Frank cracked a hairbrush over his head. Also, he once tricked Yost into eating a sandwich that contained a fly.
He Set Up A Christian Mixed Martial Arts Company Called Jesus Didn't Tap.
---
---
Frank co-founded an MMA apparel company called "Jesus Didn't Tap" that offers Christian-themed fighting equipment.
In Karate, Frank holds an 8th-degree black belt.
---
---
Frank has always been a martial artist. At the Rising Sun Karate Academy in New Jersey, he's an 8th-degree black belt.
Jason Frank once set a world record for the most number of pine boards broken during free-fall.
---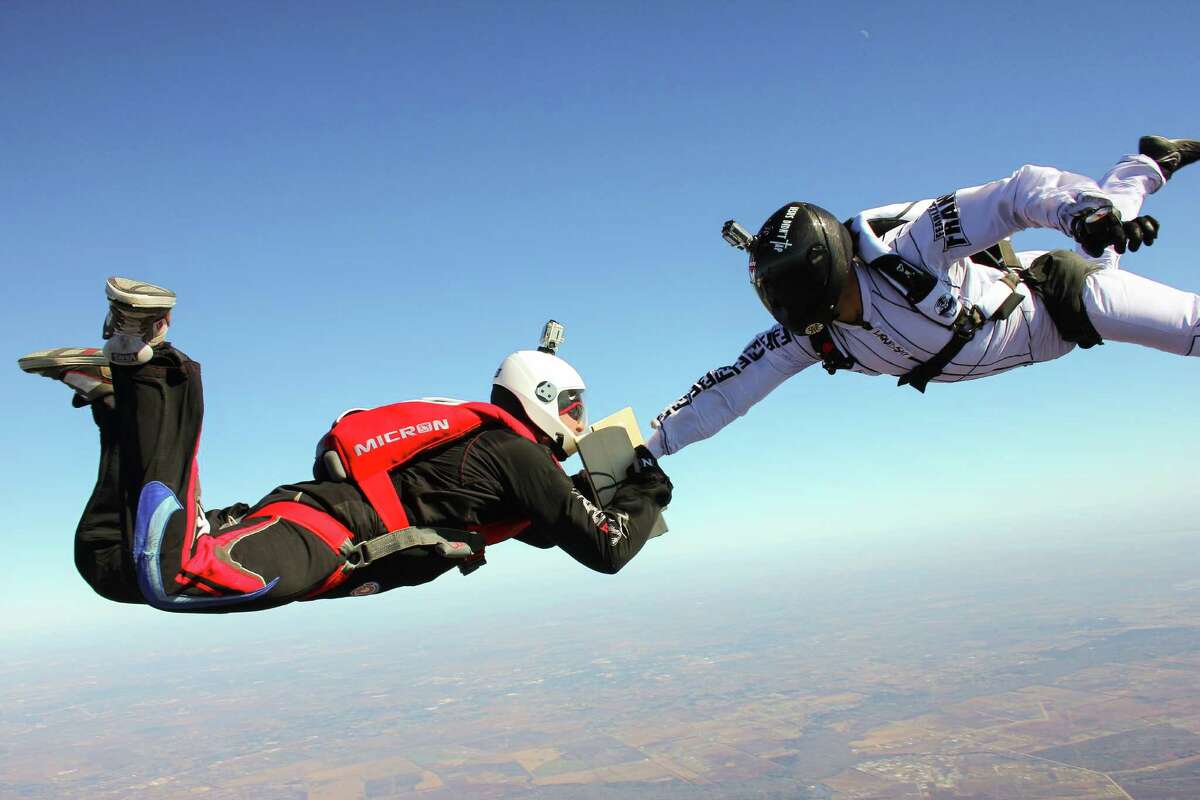 ---
Frank had to break two more boards to break a free-fall record, and he broke sevenl. It may sound easy, but the challenge was to break the boards when you have achieved the highest downward velocity.
So this was our list on the Bizarre Facts About Jason David Frank from Power Rangers: Mighty Morphin. Which fact was your favorite? Let us know in the comment section