Soccer has been charming the planet for more than 2,000 years now. As one of the most played sports worldwide, many people are familiar with how it goes, but not of its history, some unique soccer facts, or how it continues to be relevant today. Once you dig deeper, you will find a lot of soccer facts that will definitely blow your mind.
For instance, did you know that people would use an inflated pig bladder as a soccer ball? Or that 4.7 billion sports fans watch the English Premier League, one of the most popular soccer competitions in the world? That's a lot of people!
It may be too difficult to explain why people are so passionate about the game, but one thing is for sure, within a 90-minute game, it's got everything a typical sports fan would want! There's competitiveness, playing against the time, heated game atmosphere, aggressiveness, and athleticism. When you watch a soccer game, it's hard not to be emotionally involved in the game as you can see heart and passion with every kick!
Want to know more about soccer? Here are 80 facts about soccer that will help you score a goal!
A soccer game is 90 minutes long.
A typical soccer game lasts 90 minutes. Each match consists of two 45 minutes halves. There is a 15-minute break between halves. However, a soccer game does not really end within 90 minutes. Sometimes it lasts longer because of substitution, injuries, and disciplinary sanctions. The referee is the timekeeper of the match. He also monitors the safety of the players.
The earliest form of soccer began in China.
The most evident form of soccer was seen in the Chinese game cuju (which means to kick). In this game, players use their body parts except for their hands, and a player's goal was to kick the ball into a net opening. Chinese cuju is very similar to soccer.
Soccer was born in England.
Some stories tell that soccer developed in England around the 12th century. During this time, people in England play a sport that is similar to soccer, a sport played on grassland and roads. Back then, standard rules were not yet used, players may include kicks and punches. The early form of football was seen as rough, violent, and causing disorder.
Modern soccer began in 1863.
Though football games have been around for centuries, modern football began in 1863 when the Football Association was founded, and the newly formed group began to set the rules. The FA or Football Association, used the name "association football" to distinguish the game from other football games like rugby football. It was 1895 when the word soccer was used.
Every player has a different position.
Soccer is a sport between two teams, and each team has a maximum of 11 players. Substitute players are not included in this count. Each team has a goalkeeper, defender, forward, and midfielder, where these players have a particular part of the field that they cover.
One of the critical players in soccer is the goalkeeper.
Important soccer facts: the goalkeeper's role is to stop the opposing team from scoring. The team's goalkeeper is the only player who can use their arms and hand to throw, catch, and save the ball, but only within the pitch perimeter. Moreover, the goalie wears a different colored jersey from their teammates.
The defender stops the attacks of the competing team.
Defender players are the backbone of the team. There are four types of defenders: center back, full-back, wing-back, and sweeper. They're positioned in front of the goalkeeper. At any cost, they need to stop the other team from scoring. In addition, they block shots, stop the opposing team's offensive members and sometimes take goal kicks.
Midfielders are the engine of the team.
Midfielders or sometimes called halfbacks or linkmen play mostly in the middle of the pitch. They are noted as the engine of the group. Because of this, they need to have strong endurance and work ethic. One of their responsibilities is to see where to pass the ball and where other players are about to run. They are also some of the fastest players on the team. They chase the ball by running all around the pitch.
Forward player's goal is to score.
Forward is one of the most exciting positions in soccer. Forward players' main responsibility is to goal a score. They need to have good finishing skills and the know-how to shoot even under pressure and while running. Forward players also need to learn how to pressure opponents to commit mistakes. On top of these, excellent forward players need to possess shooting ability, speed, and good heading ability.
English Premier League is one of the most prestigious soccer competitions in the world.
English Premier League is the home of famous soccer teams, managers, and coaches. Furthermore, it is one of the popular soccer competitions in the world. 4.7 billion people watch the games, and the games are aired in 212 countries. The competition usually occurs between August to May.
Premier League was founded in 1992.
English Premier League or EPL has a very fascinating history. The league was founded on February 20, 1992. The first games were in August of the same year. Initially, it had 22 founding members until EPL eventually reduced its members to 20. The league was also called Barclays Premier League to give credit to its official sponsor, Barclays Bank. In the 2016-2017 season, it rebranded itself as EPL.
Cristiano Ronaldo is one of the greatest players of his generation.
Portuguese soccer player Cristiano Ronaldo dos Santos Aveiro, or Cristiano Ronaldo, was born on 5 February 1985. He is widely considered to be one of the best players of all time. His soccer career began with Portuguese football club Sporting CP at the age of 17. A year later, he signed his contract with Manchester United.
Cristiano Ronaldo has won four Champion Leagues with Real Madrid and one with Manchester United.
Ronaldo was a member of Manchester United for six years and won several trophies for this team. Despite his success with Manchester, he ended his contract with the club and joined Real Madrid. Being part of the new team, he gave his best to contribute to the success of Real Madrid. Later on, he became Madrid's highest scorer of all time and had won more titles and competitions.
Cristiano Ronaldo is one of the highest-paid soccer players.
As one of the most talented and marketable players in the world of soccer, it is not surprising that Cristiano Ronaldo belongs on the list of highest-earning athletes. In 2019, Ronaldo took home around €31 million euros. He was also one of the highest-paid endorsers in sports history. In 2016, he became the third person to have a lifetime contract with Nike.
Nettie Honeyball founded one of the earliest women's soccer team.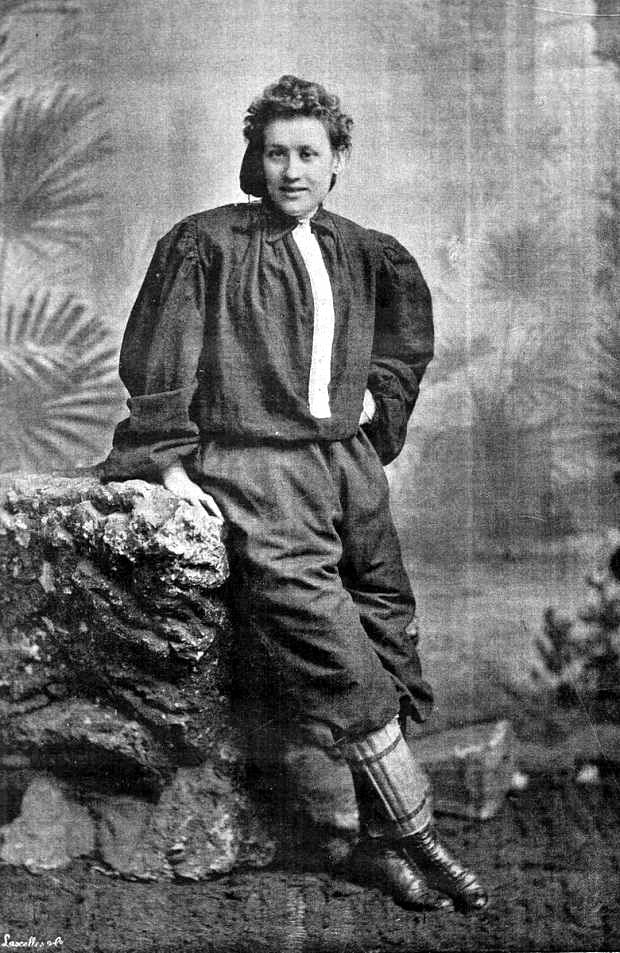 In 1895, Nettie Honeyball, also called Mary Hutson, founded the British Ladies' Football Club. It is one of the earliest women's soccer teams. To encourage women to join her team, she began to place advertisements in newspapers. Luckily, 30 young girls responded to her and most of them belonged to the middle class.
READ ALSO: How Long is a Marathon and How to Prepare for One
FIFA Women's World Cup began in 1991.
The Women's World Cup or FIFA Women's World cup was organized in 1991. Just like the World Men's Cup, Fédération Internationale de Football Association or FIFA ruled over the Women's World Cup. The Women's World Cup takes place every four years, with the very first game in 1991 won by the United States. The 2019 World Cup was hosted by France.
Manchester United is one of the most successful clubs in England.
In 1878, Manchester United began as Newton Heath L&YR F.C. Coming from Old Trafford, Greater Manchester, England, it is one of the teams that play in the Premier League and won a number of trophies including 20 League titles (English Football Champions), 12 FA Cups, or Football Association Challenge Cups, and five League Cups, just to name a few.
Manchester United was the highest-earning football team from 2016 to 2017.
The years 2016 and 2017 was a truly successful season for Manchester United. They won three trophies and gained a 21% increase in revenue from the previous year. The team reported a total income of €676.3 million. 2019 was also a remarkable year for Manchester, they became the world's third most valuable football team with a market value of £3.15 billion.
David Beckham is a fan of Manchester since he was a kid.
English former soccer player David Robert Joseph Beckham is truly one of the best players of his time. His love for soccer began when he was still a child. His parents were big supporters of the team Manchester United, and they would travel 200 miles from London to stadium Old Trafford just to watch the team's games. To pursue his passion for soccer, he attended Bobby Charlton's soccer school and played for Ridgeway Rovers, a local youth team.
Beckham is a worldwide soccer star.
David Beckham began his professional soccer career with Manchester in 1992. In the 1995 to 1996 season, he made a breakthrough in Manchester when he made 33 appearances in Premier League. And as further proof of his capabilities in the sports, he received several recognitions such as six Premier League titles and two FA Cups. Sadly, his time with United ended in 2003 and Beckham moved to Real Madrid after they have settled a €35 million transfer fee. Famous soccer facts!
King Alfonso XIII bestowed "real" to Real Madrid.
Real Madrid Club de Fútbol or Real Madrid is a Spanish soccer team from Madrid, Spain. The team was founded on 6 March 1902. King Alfonso XIII (King of Spain from 1886 to 1931) blessed them to use the Spanish word "real" (royal) in the club's name. Real Madrid was also coined as "Los Blancos" for traditional all-white uniforms.
READ ALSO: 23 Types of Skateboards Longboards and Shortboards
Real Madrid made a milestone in the history of soccer.
Real Madrid, a Spanish professional football club based in Madrid, has received several awards and championship trophies throughout the years. In domestic football alone, the team has already gotten 66 trophies. On top of all that, the team was named FIFA Club of the 20th Century in 2000 and received the FIFA Centennial Order of Merit in 2004.
Uruguay emerged as the first FIFA World Cup Champion.
The first FIFA World Cup was held in Uruguay from July 13 to 30 in 1930. FIFA's governing council chose Uruguay to be the host, and all games were played in Montevideo, the capital of Uruguay. 13 soccer teams joined the competition, but only a few European teams chose to participate. The committee divided the teams into four groups and the winner of each group moved on to the semi-finals. In the final round, Uruguay overcame Argentina, and Uruguay became the first Champion of the FIFA World Cup.
Each soccer team can have six substitutes.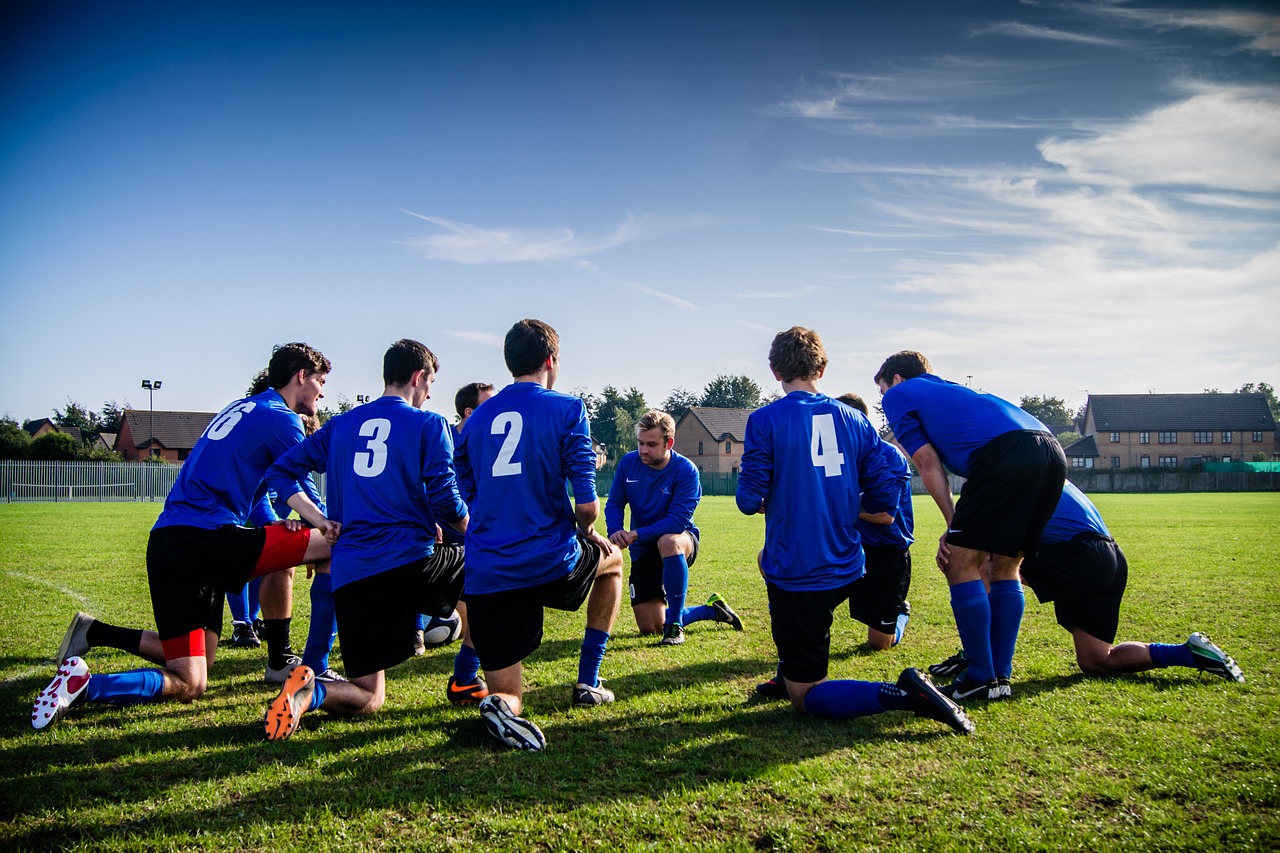 Substitution is when a member from the bench replaced the player on the field. Most tournaments only allow a minimum of five substitutions and a maximum of six. The main reason for limiting substitution is to reduce game interruptions.
The Rungrado 1st of May Stadium is the largest stadium in the world with a seating capacity of 114,000.
The Rungrado 1st of May Stadium located in Rungra Island, Pyongyang, North Korea opened its doors to the public on May 1, 1989. It has a seating capacity of about 114,000 and occupies a land area of 20.7 hectares. In July 2017, the stadium played host to the 2018 AFC U-23 Championship qualification. AFC U-23 is an international men's group under-23 football competition.
Canadian Premier League is the primary soccer league in Canada.
The primary soccer competition in Canada is the Canadian Soccer League. The tournament has eight teams, each from different provinces in Canada. The season begins in April and ends in October, with each club playing 28 games. The governing body of soccer in Canada, the Canadian Soccer Association, officially approved the Canadian Premier League on May 6, 2017.
Canadian Premier League's first match was between Forge FC and York9.
The game between Forge FC, a professional soccer Canadian club based in Ontario Canada, and York9, a Canadian soccer club from Toronto, occurred in Hortons Field Ontario, Canada on April 27, 2019. It ended with a 1-1 draw and Canadian soccer player, Tristan Borges, Forge became the best player of the inaugural game.
READ ALSO: 18 Facts about Gymnastics History Style Rules More
Landon Donovan is a versatile attacker.
Retired professional soccer player Landon Donovan was one the most electrifying soccer players the United States ever produced. He is an all-around attacker and known for his continuous speed, stamina, and technical skills that allow him to play different positions in soccer. His manager once said that the problem with Landon is that he's too good at many positions that you never know where to put him.
Landon Donovan is the USMNT leader in goals and assists.
For over a decade, Donovan has immensely gained his reputation as one of the best players in the US Men's National Soccer Team or USMNT. For USMNT, he is an all-time assist leader and was the only American who made a 50 goals and 50 assists score.
He has also received distinct recognitions such as the four-time winner of the U.S. Soccer Athlete of the Year awards. During his time with USMNT, he earned $14 million.
The Brazil vs. Uruguay match in the 1950 World Cup Final gained the highest official attendance.
One of the most remarkable matches in the FIFA World Cup was the game between Uruguay and Brazil in 1950. Brazil hosted the tournament, and the match was held at Maracana Stadium in Rio de Janeiro. The final match was attended by nearly 200,000 people! It holds the record for the largest attendance at a World Cup match. All those people there watched how the Uruguay players lifted the World Cup Trophy as they emerged as the Cup's Champion.
Concetto Lo Bello is one of the most remembered soccer referees.
The Italian association's international retired referee Concello Lo Bello holds the record for presiding most of the games in Serie A, a professional soccer league competition. Lo Bello's career ran from 1944-1974. He had his first international match in 1958.
Throughout his career, he officiated 34 international matches. People would often remember him as brave, well-dressed, authoritative, with a trimmed mustache.
In ancient times, people used pig bladder as a soccer ball.
Soccer facts that might gross you out… over the years, soccer has been a popular sport. People enjoyed playing or kicking a ball, but rubber in ancient times was not yet available.
Originally, people would use an inflated pig bladder as a soccer ball. They would use their hands and feet to keep the ball in the air. In the years that followed, they placed the pig bladder into the leather, this practice gave rise to the term, pigskin.
Charles Goodyear created the first vulcanized soccer ball.
The American self-taught chemist and manufacturing engineer Charles Goodyear produced a vulcanized rubber soccer ball in 1855. Since the ball went through rubber treatment, it became more elastic and more resistant to cold and heat. Goodyear's modification improved the bounce ability of the ball and made it much easier to kick.
Adidas introduced the Telstar soccer ball.
The German multinational corporation, Adidas introduced Telstar, the first World Cup ball with 12 black pentagonal panels and 20 white hexagonal panels. The Danish amateur goalkeeper created the design of the soccer ball. This became the standard size and shape of a soccer ball.
Telstar soccer ball is black and white to be easily seen on television.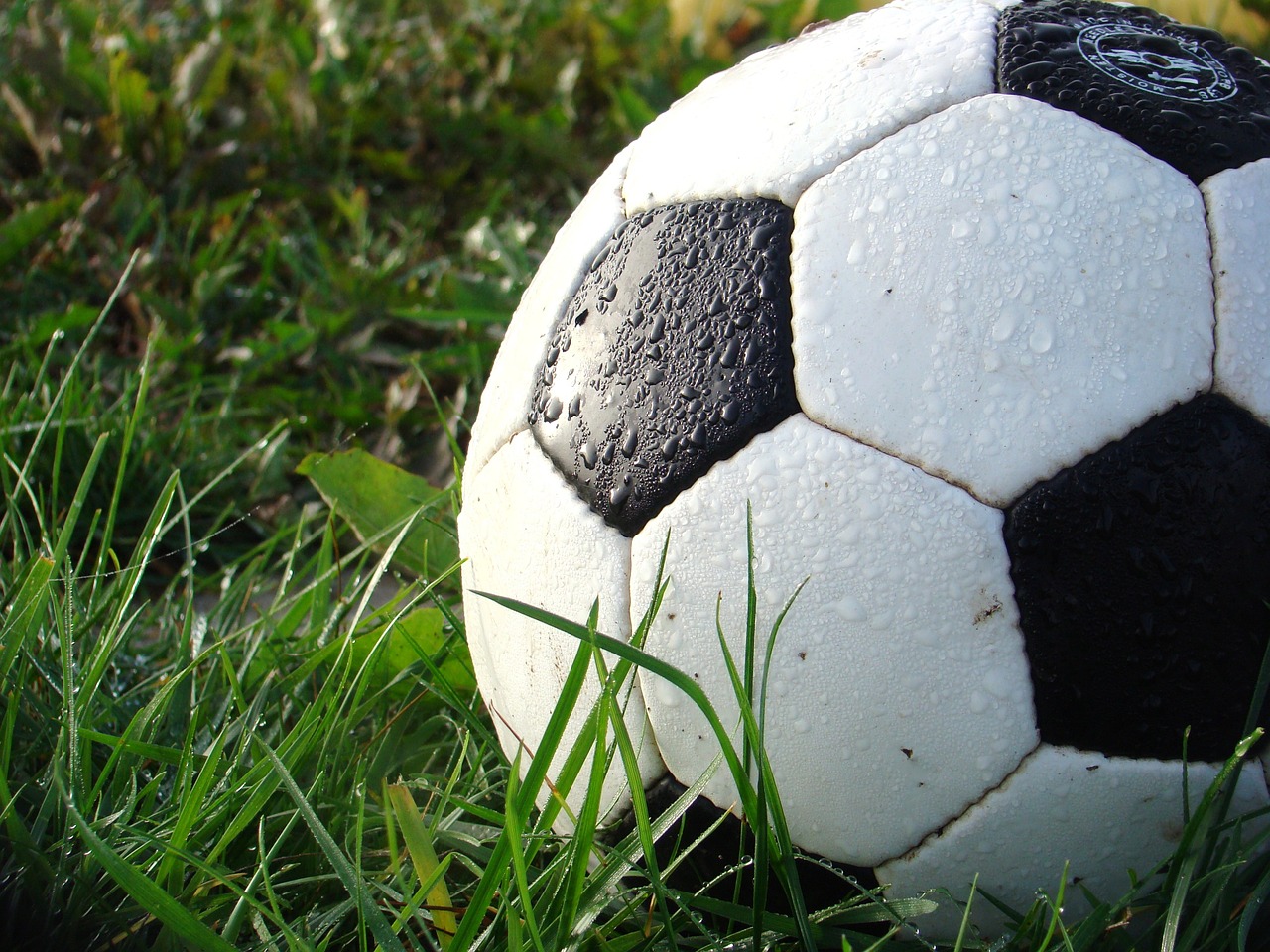 Telstar was the first ball of the World Cup and was also the official logo of the 1970 World Cup. The reason for the black and white design of Telstar: to make the ball more visible on television especially during the early times that most televisions are just black and white.
Squad numbers distinguish soccer players on the pitch.
In sports, the number on the player's jersey or uniform is often called the uniform number or squad number. Originally, squad numbers distinguish the position of the player and starting players had numbers 1 to 11. For instance, 1 was goalkeeper, 9 for a center forward or strikers, and 7 for wingers. In the present time, players can wear any number they wish as long as it is unique within their squad and between 1 and 99.
Only eight countries have won in FIFA World Cup.
Soccer teams all over the world want to bring home the FIFA World Cup. Out of the 21 World Cup tournaments, only eight countries claimed the trophy. Brazil won five times, Germany and Italy are on the second spot with four wins. Argentina, Uruguay, and France won two titles each while Spain and England hold a single win each.
Andres Escobar accidentally hit a goal.
The Columbian footballer, Andrés Escobar Saldarriaga, is named "The Gentleman" for his clean play and calmness on the field. Andres Escobar was a member of the Colombia National Team and played defender. His role is to prevent the opponent team to score. He was part of the Colombian team in the 1994 FIFA World Cup USA in which an unexpected event happened.
In the opening of the second half, the American soccer coach and former football player, John Harkes tried a left-wing cross, but Escobar was there to deviate it. The problem was he deviated the ball into their own goal and gave the USA a one point lead. The USA won the match, 2-1.
The accidental goal cost Andres Escobar's life.
After the 1994 FIFA World Cup, Escobar returned to Columbia. On July 1, 1994, days after their elimination, Escobar hung out with his friends in a bar in El Poblado, Columbia. The next morning, at around 3:00, Escobar was alone in his car when three men approached him.
They began to argue when suddenly two of the men took out guns and shot him. Escobar was shot six times with a .38 caliber gun and was left for dead. According to some reports, the killer shouted "Gol!" (goal) at every shot.
Lightning has killed 11 soccer players.
In October 1998, an absurd natural occurrence took place while Bena Tshadi and Basanga, two soccer clubs from Congo, were playing on the pitch. A thunderbolt struck the field and killed 11 players. What was surprising was all the 11 players belong to the same team, while all the members of Bansaga were unharmed. The idea of witchcraft arose because the opposing team did not have any serious injuries. Whether black magic was involved or not, it was a tragic incident that should've opened up topics of athlete safety.
You can check out this video of a lightning strike during a soccer game.
"World Cup Willie" was the first mascot of FIFA.
Official mascots of the FIFA World Cup are unique for each event. The mania began when the host country of the 1996 FIFA World Cup, England launched the mascot, "Willie." The commercial artist-illustrator, Reg Hoye designed "Willie," a lion (England's symbol) wearing a Union Flag with the words "World Cup." Cute soccer facts!
Clovis Fernandes is the most avid fan of the Brazilian team.
The businessman from Porto Alegre in Southern Brazil, Clóvis Acosta Fernandes, has been a fan of the Brazilian National Team for about 25 years. He attended around 150 games in 60 different countries.
He was always seen holding the replica trophy of the World Cup and would sometimes joke that he is the 12th member. But the fan who had shown support to the Brazilian team for several years passed away on September 15, 2015.
The first live soccer game on television was in 1937.
Soccer has always been one of the most-watched sports on television. The first soccer match televised was an exhibition game between Arsenal, a professional football club from England, and Arsenal Football Club Academy at Highbury, London in 1937. British Broadcasting Corporation or most commonly known as BBC aired this match.
There are about 265 million soccer players in the world.
Soccer is one of the most dominant sports in the world with an average of 265 players in more than 200 different countries. According to the wide-scale survey of FIFA, more than 240 million people are habitually playing soccer. This figure includes approximately 5 million assistants, referees, and officials who are directly part of the game. The highest percentage of soccer players are from the US, Indonesia, Mexico, China, Germany, and Brazil. Awesome soccer facts!
Bon Accord Football team lost a 36-0 score match.
On September 12, 1885, the football team from Aberdeen, Scotland, Bond Accord had the worst loss in the Scottish competition to Arbroath, a Scottish football club from Angus. The score was 36-0 . Yup, it was that bad!
Arbroath's center forward, John Petrie, scored 13 goals. By halftime, Arbroath led the game by 15-o, by the second half the team had made another 21 goals that led to their victory.
Soccer Laws of the Games has 17 individual laws.
Laws of the Game or LOTG are the organized rules in association football or soccer. This governs how many players each team should have, including penalties, game length, size of the field, and other laws that define the sport.
Moreover, LOTG has 17 individual laws. Back in the mid-19th century, there were already numerous attempts to organize official rules for soccer. It was only in 1863 that the Football Association formally adopted the existing rules.
Joseph Hudson came up with the first whistle used in a soccer match.
The inventor from Birmingham, England and founder of J Hudson & Co. Joseph Hudson, along with his younger brother, developed the 'Acme City' brass whistle.
This whistle became the first referee whistle. It was first used in the 1878–79 Football Association Cup between Nottingham Forest Team and Sheffield Team. His invention was by accident when he dropped and broke a violin.
Pele is one of the best soccer players in Brazil.
The Brazilian soccer player Edson Arantes do Nascimento was one of the most notable and highest-paid players of his time. His soccer career began at a very young age. He started playing soccer at 15, joined the national team at 16, and had his World Cup appearance at 17. Additionally, he was part of the Brazilian club that won three championships in the World Cup competition.
Sheffield FC is one of the oldest soccer clubs.
English athletes Nathaniel Creswick and William Prest founded Sheffield Football Club on 24 October 1857. After the club was founded, it studied different rules and codes used in 'Mob Football'. Through years of experiment, they finally organized the laws which became the foundation of the modern soccer game.
Sheffield joined Football Association in 1863 but continued to observe Sheffield rules. FIFA and Football Association recognize Sheffield FC as "the world's oldest club".
NAC Breda is one of the longest football team names.
One of the most peculiar and longest football names is the Dutch team, NAC Breda. The team's name is a Dutch short form version for Nooit Opgeven Altijd Doorzetten Aangenaam Door Vermaak En Nuttig Door Ontspanning Combinatie Breda.
Nooit Opgeven, Altijd Doorzetten in English means "Never give up, always persevere". The next word's first letters when combined form the acronym ADVENDO which means "pleasant for its entertainment and useful for its relaxation". Combinatie means combination. Finally, the word Breda means gratitude. It was named after the City of Breda in the Netherlands.
Norway is the only team that Brazil never defeated.
Brazil is truly one of the greatest teams of all time, but there is one team Brazil has never defeated. As of this writing, Norway is the only football club that never lost a game against Brazil. Norway defeated Brazil twice, and two of their games ended in a draw.
Victoriano Arenas and Claypole match had 36 red cards.
Soccer players who committed serious offenses will be given a red card and will be ejected from the game. In 1998, a historical game happened at Victoriano Arenas Stadium in Argentina. Argentine female referee Florencia Romano gave the most number of red cards in which five players received a red card across two different first-round matches.
More than 55% of soccer balls are made in Pakistan.
Across the world, several manufacturers produce soccer balls. More than 55% of soccer balls came from Sialkot, Pakistan. An average of 1,000 soccer ball manufacturers are in Sialkot. Each company has about 60,000 employees. Most of these factories are looking forward to the 2022 World Cup.
Miura is the oldest active soccer player.
Japanese professional soccer player Kazuyoshi Miura is the oldest goalkeeper and oldest soccer player at the age of 54. He was one of the Japanese receivers of Asian Footballer of the Year, and also one of the first Japanese superstars in soccer. Miura is a current member of Yokohama FC. Cool soccer facts!
Artificial grass is more preferred in soccer fields.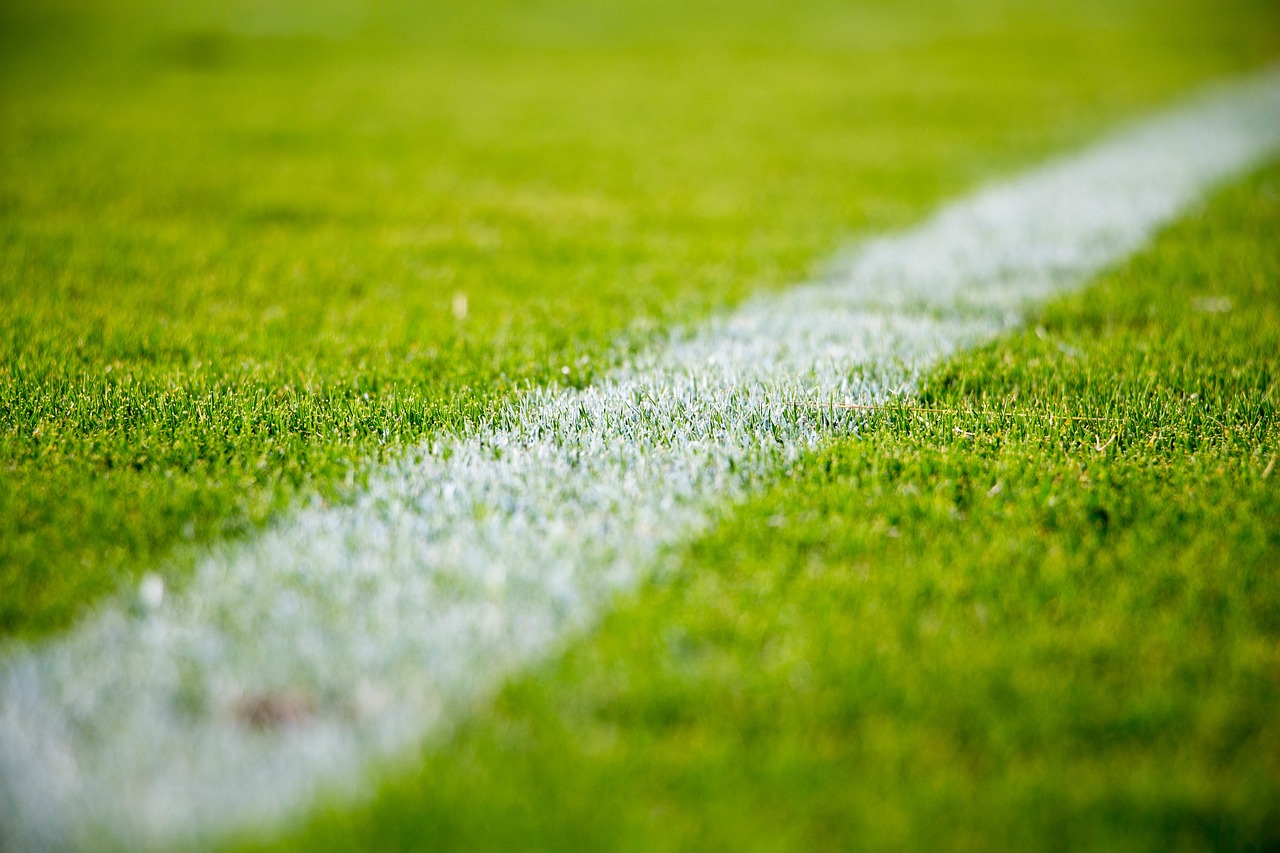 Ever wonder why grass on soccer pitches always looks fresh and green? Most soccer fields are made of synthetic or artificial carpet grass. Through the years, synthetic grass replaced the use of natural grass because it has more advantages. Artificial grass is easier to maintain and can last for about 10 to 15 years. It's also not easily affected by natural calamities hence why it's a primary choice of the football industry.
Riot in a soccer match in Lima killed about 300 fans.
One of the worst events in the history of soccer happened in Lima, Peru which resulted in about 300 casualties and more than 500 injuries. The harrowing event happened during a match between Peru and Argentina on May 24, 1964, at Estadio Nacional in Lima. Approximately, 53,000 people attended the match, or about 5% of Lima's population.
The riot sparked when Peru's Kilo Lobaton's score was not considered by the referee and even tagged it as foul. The upset crowd took arms which caused fighting between opposing fans and the game's officials.
Guiseppe Meazza shot a hilarious goal.
In 1938, Italian football player Giuseppe "Peppino" Meazza scored a penalty goal hilariously when his shorts fell down. He pulled up his shorts with one hand and kicked the soccer ball. Despite it being a moment of hilarity, the goal was the key to their win against Brazil.
Jules Rimet Trophy was the original prize in FIFA World Cup.
FIFA World Cup's original prize was the Jules Rimet Trophy, originally called "Victory" but is also more commonly known as the World Cup or Coupe du Monde. It was renamed in 1946, to honor FIFA president Jules Rimet.
French sculptor Abel Lafleur created the trophy which was 35 centimeters (14 inches) high and weighed 3.8 kilograms (8.4 pounds). The trophy was taken to Uruguay for the first FIFA World Cup in 1930, and the first to receive it was the Uruguay Football Club.
Julio Iglesias earned a spot as goalkeeper in Real Madrid.
The famous Spanish songwriter and singer Julio Iglesias played on the junior reserved member of Real Madrid after he finished his secondary education. Unfortunately, his soccer career ended after he had a car accident, causing him to be partially paralyzed in his early twenties.
Singapore has the largest floating football stadium.
Magnificent soccer facts! The Float at Marina Bay found in the Central Region of Singapore is the biggest floating stage and soccer stadium in the world. The construction of the stadium began in March 2006, and it took 13 months to construct. In April 2007, the Prime Minister of Singapore, Lee Hsien Loong, officially inaugurated The Float at Marina Bay. It has a seating capacity of about 27,000.
Sources:
https://en.wikipedia.org/wiki/Association_football
https://news.virginia.edu/content/soccer-has-been-historically-less-popular-us-professor-knows-why
https://www.sportingnews.com/us/soccer/news/soccer-predictions-best-bets-today-betting-tips-expert-picks/fiyc2h5ufor7lujgn4ed6giy
https://www.history.com/news/why-do-some-people-call-it-soccer
https://www.britannica.com/story/why-do-some-people-call-football-soccer