In spite of their founding influence on Hollywood's formative era, modern audiences fail to recognize silent movie stars nowadays. Thanks to the advent of sound and rapid development of the film industry, the age of silent film have faded to obscurity. A truly stark contrast to movies and celebrities who are at the forefront of our pop-culture consciousness today.
Let's take a trip down memory lane and take a look at some of the most iconic silent movie stars who helped shape the American film industry for decades.
Buster Keaton
Actor, director, and stunt performer, Keaton had his trademark deadpan expression and hilarious physical comedy celebrated. Today, however, he is considered one of the best stunt performers to have ever lived. He executed breathtaking stunts throughout his career such as grabbing the back of a moving vehicle to escape. He even survived a broken neck from a torrent of water falling on him from a water tower. Keaton's comedic chops and inventive feats make his films a thrill to watch, even until now.
Charlie Chaplin
Even those who aren't into films or film history would've heard of Charlie Chaplin, perhaps one of the most famous silent movie stars of all time. Despite being primarily known as a comedic actor, Chaplin revolutionized global cinema as a whole.
As a pioneering figure, Chaplin first popularised feature-length comedy. Prior to Chaplin, comedy mostly featured short films as a film genre. His onscreen persona, The Tramp, continues to be a worldwide icon today.
Wallace Reid
Dubbed "the screen's most perfect lover" and the perfect matinee idol, Reid earned such praises with his built physique and sex appeal. Unfortunately, he fell into a victim to Hollywood's darker side and his career came to a halt. At the behest of his producer, Jesse Lasky, he was prescribed morphine so he could continue filming. Unable to keep up with the grueling filming schedules, Reid quickly became addicted to it. He passed away in a sanatorium, at the young age of 31, while trying to recover from his drug addiction.
READ ALSO: A Complete List of Stephen King Books in Order
Douglas Fairbanks
The quintessential action hero of the silent film era, Fairbanks made his fame playing the swashbuckling hero in adventure films that included The Three Musketeers, The Mark of Zorro, and perhaps his most famous role, Robin Hood. Robin Hood also holds the distinction of being the first motion picture ever to have a Hollywood premiere.
Mary Pickford
Pickford defined cinema's ingénue archetype with her sweet looks and appealingly raw sincerity, thus, earning the title "America's sweetheart". Along with her movie star husband, Douglas Fairbanks, she co-founded the United Artists film studio. She also co-founded the Academy of Motion Picture Arts and Sciences.
John Gilbert
After a few years doing bit parts in movies, Gilbert rose to fame as a popular leading man in silent romantic films. Female audiences swooned over his suave good looks and magnetic charm, earning him the nickname "The Great Lover". Nowadays, however, Gilbert is better remembered as one of the most famous silent movie stars who didn't make it in talkies. His rumored "squeaky" voice made him a poor choice for sound films. Gilbert's later films, however, disproved this myth, as they showcased his rich baritone voice. Today, critics mostly attribute his decline to studio politics.
Greta Garbo
Unlike her popular onscreen partner, John Gilbert, Garbo is an example of a silent film star whose popularity only grew with the rise of talkies. Already one of the most popular female silent movie stars, she delivered memorable and understated performances as a dramatic actor in silent film tragedies. As sound films began to take over, Garbo's distinctive husky voice made her even more appealing to audiences. Her role in the sound film A Woman of Affairs (1928) made her MGM's highest box-office grossing star.
Jackie Coogan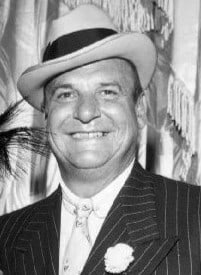 One of the first child stars in Hollywood history at the age of three, Coogan began making appearances in both vaudeville and cinema. Charlie Chaplin soon discovered the boy and was so impressed, he began casting Coogan in his own films, which resulted in fame. As Coogan entered adulthood, however, he sued his mother and stepfather for squandering his film earnings. The ensuing legal battle led to the enactment of the California Child Actors Bill, commonly known as the Coogan Act, meant to legally protect the earnings of child actors.
Clara Bow
Ever heard of the term 'it girl'? The phrase has already existed since the start of the 20th century, but the silent romantic comedy It (1927), popularized it. The success of the film, which starred Bow as the protagonist, made her a major film star, and led people to nickname her 'The It Girl'. Bow went on to become one of the leading sex symbols of the Roaring Twenties.
READ ALSO: 120 Spotify Facts About The Worlds Biggest Music Streaming Service
Norma Shearer
One of the first stars created by MGM Studios, Shearer had the ability to bring spunk, poise, and frank sexuality to her characters. The first Jewish woman to win an Academy, she also had five Academy Awards nominations for acting under her belt, owing to her versatility and sophistication.
Rudolph Valentino
An Italian actor based in Hollywood and famously known as the "Latin Lover", Valentino started off as a villainous foreigner. Despite that, screenwriter June Mathis lobbied for him to be cast in a more heroic role in her film. The Four Horsemen of the Apocalypse (1921) paved the way for his transition into a leading man. His exotic good looks and refined demeanor garnered him a massive, almost exclusively female fanbase. Tragically, Valentino ranks among the silent film stars who died young, passing at the age of 31.
Harold Lloyd
Along with Buster Keaton and Charlie Chaplin, Lloyd rounds out the silent era's trio of most renowned film comedians. Like Keaton, Lloyd performed daredevil stunts. In 1919, an incident with a bomb mistaken for a prop led to Lloyd losing the thumb and index finger on his right hand. Even this couldn't stop Lloyd as he continued to act and perform his own stunts using a prosthetic glove to hide the wound. Even more prolific an actor than Chaplin, Lloyd made almost 200 comedy films spanning from 1914 to 1947.
Lillian Gish
The "First Lady of American Cinema" and regarded as perhaps one of the best film actresses of all time, Gish transitioned from the stage to film. She pioneered the silver screen at a time when serious thespians still regarded cinema as a baser form of entertainment compared to theater. Her most famous work, The Birth of a Nation, is also the highest-grossing film of the silent era.
Roscoe "Fatty" Arbuckle
One of the most sought-after silent movie actors around the 1910s, film buffs might remember him as Charlie Chaplin's mentor. He also helped discover Buster Keaton. Unfortunately, Arbuckle got entangled in a series of widely publicized trials for the killing of fellow actress Virginia Rappe. Although acquitted, the shadow of this scandal loomed over his career, and he became essentially blacklisted from Hollywood. As a result, Arbuckle went down in history as one of the most forgotten silent film stars.
Colleen Moore
Regarded as one of the most fashionable and successful actresses of the silent film era, Moore, along with Clara Bow, also popularized the bob cut. Despite her success, almost half of Moore's films have been lost today.
READ ALSO: Top 20 Most Expensive YuGiOh Cards Rare and Valuable
William S. Hart
Hollywood's first cowboy movie star and the forerunner of other famous Western stars such as Gary Cooper, Randolph Scott, and John Wayne. Originally a Broadway actor, Hart entered the film industry fairly late but he quickly made a name for himself as one of the silent era's leading Western heroes.
Erich von Stroheim
Stroheim started out as an actor and a stunt performer in the silent film industry. Then, he quickly gained acclaim as one of the most visionary directors of the silent film era and foremost auteur directors. Refusing to compromise on his artistic vision even for commercial or budgetary reasons, Stroheim constantly clashed with Hollywood studios. This eventually led him to be banned as a director. Nevertheless, Stroheim continued to work as a respected actor until he passed in 1957.
Ben Turpin
Ever tried to cross your eyes before? Meet Ben Turpin, the comedian, and actor who made the cross-eyed appearance his comedic brand. Turpin's memorable visage and physical comedy made him a popular comedic performer in the age of silent films. Unfortunately, Turpin didn't transition to talkies, as he chose to retire during the advent of sound.
Sessue Hayakawa
The first actor of Asian descent to find fame as a leading man in the West and among the first male sex symbols of Hollywood. Although Hayakawa's brooding good looks and sex appeal made him a heartthrob, his race marked him for discrimination. He frequently acted in villainous roles, and his dissatisfaction with the typecasting eventually led him to form his own production company.
John Barrymore
A highly respected Broadway veteran even before his transition to the silver screen, Barrymore earned the nickname "The Great Profile" because of his classically good looks and upright posture. He had a noted preference for posing in photographs and posters showing his left side. Today, Barrymore's name might be more recognizable to modern cinema-goers as the grandfather of actress Drew Barrymore.
Gloria Swanson
Like Greta Garbo, Swanson went on to find even greater success in talkies. The Academy Awards nominated her for Best Actress three times throughout her career. She is best remembered for her leading role as Norma Desmond in Billy Wilder's Sunset Boulevard (1950).
READ ALSO: 50 Rock Paper Scissors Facts And The Secret To Winning
Oliver Hardy
One half of the silent era's most famous double act along with Stan Laurel, Hardy, aka Babe Hardy, formed the comedy duo known as Laurel and Hardy. Starting from late 1927, he starred in 107 different works with Laurel.
Stan Laurel
The second half of the Laurel and Hardy comedy duo, Laurel began his career working closely with Charlie Chaplin as a member of the Fred Karno music hall troupe. Chaplin took him as an understudy before he began appearing in films. Following the start of Laurel and Hardy, he appeared exclusively with Hardy, retiring when his partner passed in 1957.
Max Linder
Ever wondered who the first global movie star was? That distinction goes to the French actor and pioneer in the film industry, Max Linder. As the first film star to ever be named publicly, Linder had been cited as a huge inspiration to comedic actors and directors that came after him, such as Charlie Chaplin and Mack Sennett. In fact, Linder's influence on Chaplin was so great, Chaplin borrowed gags or even entire storylines from Linder's films.
Theda Bara
One of the earliest sex symbols in cinema, Bara made a name for herself playing sexy femme fatale roles. This led to her being nicknamed "The Vamp". In order to capitalize on Bara's exotic, overtly sexual image, Fox Studios promoted a fictitious persona for her. They claimed Bara to be an Egyptian-born woman and had her talk about the occult in interviews. Regrettably, most of Bara's works were lost when a fire broke out in one of Fox Studios' film storage facilities.
Anna May Wong
Despite being the first Chinese American actress to hit it big in Hollywood and one of the first actresses of Asian descent to gain international recognition, Wong still faced discrimination. She got constantly pigeonholed into supporting roles and even passed over for Chinese leading roles, in favor of a white actress in yellowface as the lead. Wong spent much of her career fighting for better Chinese representation in films, focusing on roles that cast Chinese people in a positive light.
Mickey Rooney
One of the most tenacious, prolific actors of his time. Rooney's career spanned nine decades. He had a wildly successful career in his youth and was the top box office attraction from 1939 to 1941. However, as he grew up, he faced challenges as an actor due to his short stature. He never played traditional leading roles because of his height, standing at five feet two inches. Nevertheless, Rooney persevered, re-establishing himself as a character actor and taking on roles on Broadway that were well-received. He passed away in 2014.
READ ALSO: 30 Lois Griffin Facts Secrets You Never Knew
Conrad Veidt
If you're a fan of DC Comics, you might've heard of Conrad Veidt. His performance as a disfigured circus performer, with a face carved into a perpetual grin in The Man Who Laughs (1928), inspired the creation of The Joker. Despite a very successful career as a silent film star in Germany, Veidt, firmly opposed antisemitism, refusing to stay in Germany following the Nazi's rise to power. He perfected his English and emigrated to the United Kingdom, eventually settling in America, to continue his career.
Lon Chaney
If you're a fan of horror films, you might've heard of actor Lon Chaney. One of the most versatile silent movie stars, Chaney made a name for himself starring in silent horror films such as The Hunchback of Notre Dame (1923) and The Phantom of the Opera (1925). As an extremely gifted makeup artist on top of being a talented actor, his ability to transform himself using makeup earned him the nickname "The Man of a Thousand Faces".
Maurice Costello

Costello started out as a popular actor in vaudeville before transitioning to the screen in the late 1910s. He established the first school of acting, thus, credited as the "father of screen acting". Despite success in his earlier career, Costello also failed to transition to talkies. Although he continued to act, he played in small parts following the advent of sound.
Sources:
https://www.theguardian.com/culture/gallery/2011/nov/06/ten-best-silent-movie-stars-in-pictures
https://www.nwaonline.com/news/2019/jan/13/silence-is-golden-20190113/
https://jewish-paris-tours.com/2020/09/mime-artist-marcel-marceau-a-silent-hero/
https://variety.com/2020/film/news/charlie-chaplin-vaudeville-hollywood-movies-1234803244/
https://silentology.wordpress.com/2016/02/22/silent-film-makeup-what-was-it-really-like/