Many of the most recognizable groups in pop culture and real-life have been trios. As they say, good things come in threes, and perhaps this applies to trios very well. From boy bands to ninjas and from car reviewers to something scientific, here are 40 famous trios you need to know more about.
Naruto, Sasuke, and Sakura
The adventures of Naruto and his friends Sasuke and Sakura have enthralled audiences around the world since the original manga series began in 1999. Due to its popularity, the long-running franchise has spawned an anime series, video games, and spin-offs. One is the spin-off and sequel Boruto: Naruto Next Generations, which focuses on Naruto's eponymous son. Fans have not starved for Naruto content even after the original series have ended
Harry, Hermione, and Ron
Diehard Potterheads have enjoyed the antics and stories of Harry, Hermione, and Ron ever since the first Harry Potter book came out in 1997. The magical series has become a major cultural phenomenon, with books, films, video games, merchandise, and even theme park rides inspired by the life inside and outside Hogwarts. Of course, the three major characters, dubbed "The Golden Trio", make the franchise special. With wits and bravery, Hermione, Ron, and Harry are not just your typical witch and wizards.
Catch them in action through film adaptions in the Harry Potter movies.
Ash, Misty, and Brock
Ash Ketchum (Satoshi in Japan) and his partner Pikachu have been been the face of the Pokémon anime series since its premiere in 1997. While Ash has had multiple companions over the past two decades, few of his companions have reached the popularity of the originals: the tomboyish Misty and the romantic Brock. While Misty left the show in 2002 and Brock in 2010, viewers from their eras continue to have fond memories of them. Many fans celebrated when Misty and Brock returned to the show for a few episodes in 2017, as part of the anime's 20th anniversary.
Luke, Leia, and Han Solo
Three of the most famous characters from the Star Wars series are humans with abilities and intense driving forces. Luke is the protagonist of the first three films, Leia is his twin sister, and Han Solo is their rogue but charming companion. Together, the three fight against Darth Vader and his ominous Galactic Empire.
Shrek, Fiona, and Donkey
Who doesn't remember the fantasy exploits of the lovable green ogre Shrek, his improbably love interest Fiona, and his hysterical sidekick Donkey? The Shrek franchise has four films, spin-offs, merchandise, toys, video games, and attractions under its belt. Not bad for a series based on a children's picture book. Regardless of the lackluster quality of later installments, the various Shrek characters and the entire franchise, especially the first film, remain an all-star in the hearts of many.
SpongeBob, Patrick, and Squidward
The undersea adventures of SpongeBob, his best friend Patrick, and their grumpy neighbor Squidward have entertained audiences old and young alike for over 20 years. Their various antics and interactions have spawned not just fond memories but even pop-culture tributes and references.
Who can ever forget moments like the sweet victory of the Bikini Bottom characters in the episode "Band Geeks"? How about simpler moments like SpongeBob making Squidward realize his love for Krabby Patties? Or how about memeable moments like Patrick screaming, "My name's not Rick!"? Truly, Spongebob Squarepants is a phenomenon and one that still stands strong today.
Mario, Luigi, and Bowser
Mario is one of the most iconic faces in all of video gaming. He is the face of Nintendo, and his eponymous video game series is one of the highest-selling of all time. He's been everything from a plumber to a demolition man and has even dabbled in being a doctor, a soccer player, a baseball player, and a golf player. He's quite the all-rounder. But he wouldn't be where he is now if it weren't for his less-prominent brother, Luigi.
Despite not being as iconic as his brother, Luigi has a devoted following that eagerly appreciates him when he's in the spotlight, most notably in the Luigi's Mansion games. And who can forget their iconic arch-enemy, Bowser, doing nothing but kidnapping Princess Peach and ensuring that Mario (and sometimes Luigi) need to save the day?
Aragorn, Legolas and Gimli
These three are among the main characters of the Lord of the Rings franchise, based on J.R.R. Tolkien's books. Aragorn is one of the series protagonists, while Legolas and Gimli are two of his companions. Legolas, an elf archer, has a bit of a rivalry with Gimli, a warrior. Despite their differences, the three often get along for their own common goals.
Nirvana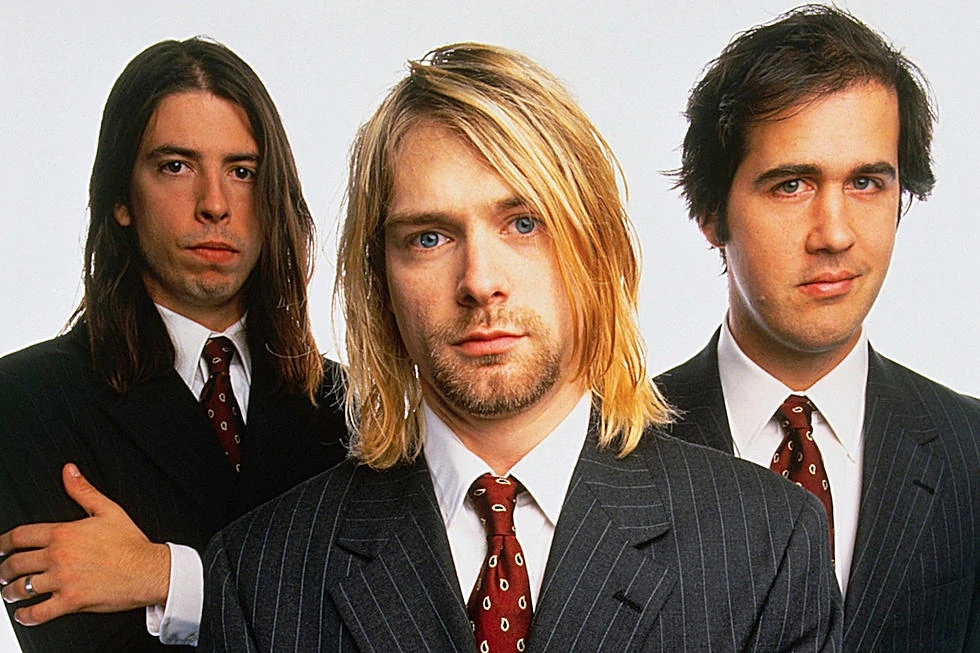 Nirvana is one of the most successful and well-known rock bands in history. In its most famous form, it consisted of Kurt Cobain, Kris Novoselic, and Dave Grohl. The band's discography, which includes iconic songs such as "Smells Like Teen Spirit", has sold millions of copies worldwide. Despite disbanding after Cobain's untimely death in 1994, Nirvana continues to be widely regarded. Their music is still covered by many artists and is featured in various media today.
READ ALSO: 70 Friends Facts Fans Of The Hit 90s Show Should Know
James T. Kirk, Spock, and Leonard McCoy
If Star Wars has Luke, Leia, and Han Solo, Star Trek has Kirk, Spock, and McCoy. Trekkies have loved the trio's adventures through space since the franchise's genesis in 1966. Cast members have come and gone, and a new generation eventually appeared, but catchphrases such as "set phasers to stun" and "he's dead, Jim" have remained in the minds of both fans and non-fans alike for decades.
Proton, Electron, and Neutron
And now for something different. These trios are not people, but they're everywhere. Protons, electrons, and neutrons are the components of atoms. Atoms make up all matter we see. All of us are made up of atoms. Ultimately, we all are just collections of protons, electrons, and neutrons. This isn't a trio you usually think about, but without them, we won't exist.
The Jimi Hendrix Experience
Jimi Hendrix is considered to be one of the greatest if not the greatest guitarist of all time. Despite his early death, he continues to inspire guitar players young and old alike through his music. His band The Jimi Hendrix Experience, which included him, Noel Redding, and Mitch Mitchell, was a manifestation of his great talent.
Bee Gees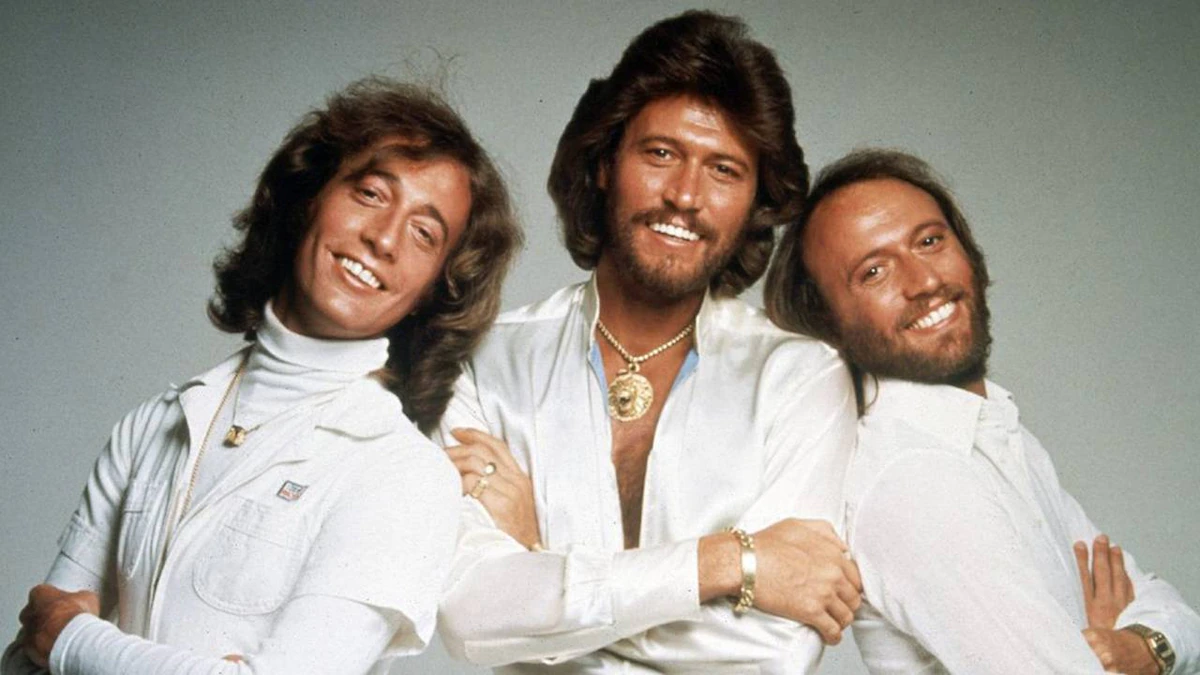 The Bee Gees are one of the most iconic music trios in history. Consisting of brothers Barry, Maurice, and Robin, their music was the soundtrack of many disco fans who grew up in the 1960s and 1970s. One of their most iconic songs is "Saturday Night Fever", the theme song to the 1977 film of the same name. Their other hits include "Stayin' Alive" and "How Deep is Your Love".
Alvin and the Chipmunks
Whether you love them or hate them, the high-pitched voices of Alvin, Simon, and Theodore have allured audiences young and old since their debut in 1958. The trio has spawned cartoons, movies, video games, toys, and other forms of media. And even if you don't know their songs, you may at least recognize their voices.
Jonas Brothers
Joe, Kevin, and Nick have developed a large fanbase ever since they got their big breaks as the stars of various Disney television series. In addition to their band, all have seen success in solo projects. Nick Jonas is currently married to Bollywood superstar Priyanka Chopra while Joe Jonas is happily hitched to Sophie Turner, famous for her role in Game of Thrones.
READ ALSO: Simpsons Game Ranked From Worst to Best
Michael, Franklin, and Trevor
Grand Theft Auto V is one of the most successful video games of all time. But the game would not be as successful as it is without its eclectic lead trio. Michael, the retired criminal who saw a second chance at success, Franklin, the reluctant hero who is dragged into the criminal underworld, and Trevor, the former sidekick who established a name for himself. Their personalities differ greatly, which made for exciting and interesting interactions as they come together in search of wealth and fame.
Charlie's Angels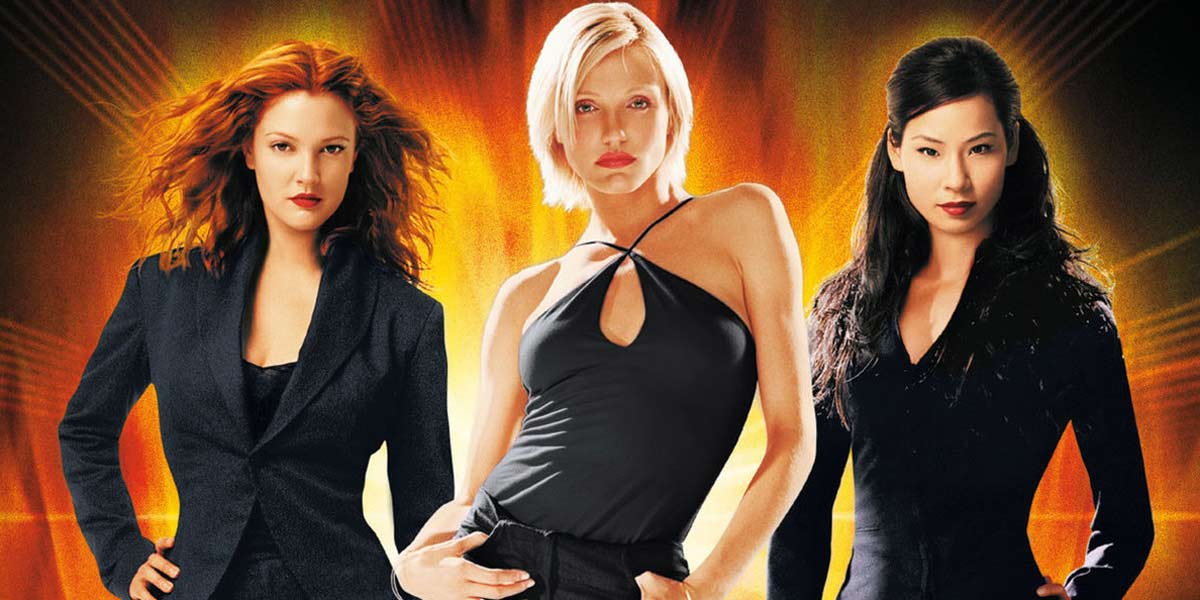 The Charlie's Angels franchise has been remade and rebooted multiple times. It has seen the likes of Farrah Fawcet and Cameron Diaz be part of the iconic trio. The series is perhaps best known for the trio's boss, who is never seen in person and only heard as a voice. Originally a long-running TV series in the '70s and '80s, it was later remade into a series of films in the early 2000s. As iconic as the unseen Charlie is, his Angels remain the faces of the series, stamping women empowerment for decades.
Marlin, Dory, and Nemo
The stars of Finding Nemo and its sequel Finding Dory are some of the most beloved characters in Pixar history. Who can forget the single father Marlin being overprotective over his only son Nemo? How about Marlin's forgetful partner Dory? And their wild adventure from underwater to land to find the kidnapped Nemo? Kids and adults alike have fond memories of the two films and for good reason.
Now, have you wondered what kind of fish is Dory?
Jeremy Clarkson, Richard Hammond, and James May
Although the popular British motoring show Top Gear has had many hosts over the years, none have been quite as iconic as the trio of Clarkson, Hammond, and May. The three became associated with the show for over 10 years until a contract dispute led to their departure. Today, they are still together as the hosts of the Amazon series, The Grand Tour.
Alex, Sam, and Clover
Better known as the stars of Totally Spies, a French-American cartoon series, the trio has engaged audiences worldwide for six seasons, with a seventh on the way. One of the more unique gimmicks of the show is that, despite the trio being spies, they are still in school. As such, they have to keep their work a secret from others.
Timmy, Cosmo, and Wanda
Perhaps only second to SpongeBob SquarePants in terms of popularity, the Fairly OddParents is one of Nickelodeon's most successful franchises. Timmy, the often misunderstood only child, makes wishes from his fairy godparents. Cosmo, the dumb one, and his smart wife Wanda serve as the vehicles for many of Timmy's misadventures. Whether it's trying to make his life easier despite the presence of his evil babysitter Vicky, or wanting to help out his friends, Timmy's wishes have been the basis for many childhood memories.
Ed, Edd, 'n Eddy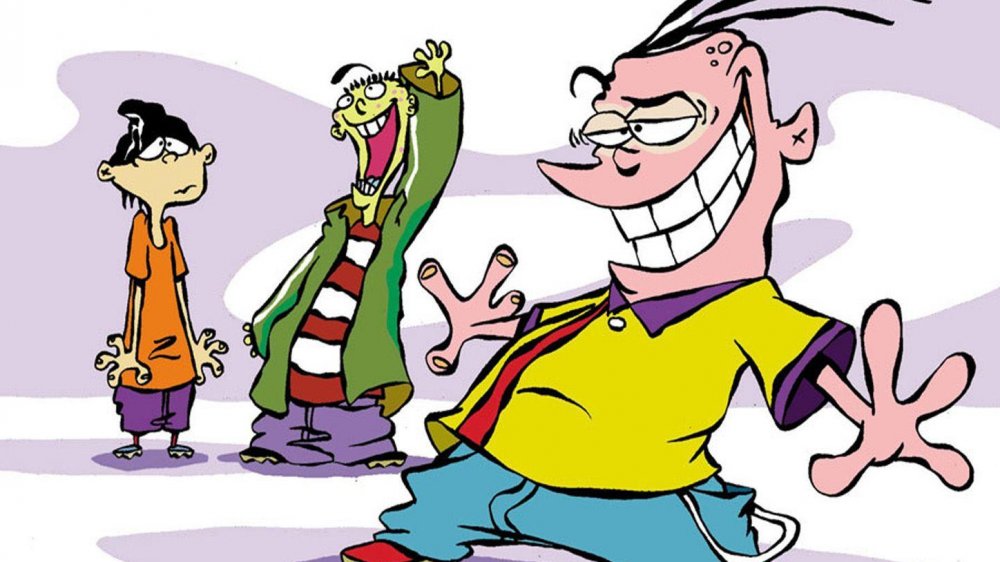 Who can forget the wacky misadventures of these three boys to get girls and jawbreakers? Many kids who grew up in the '90s and early 2000s have fond memories of the dumb yet kind-hearted Ed, the smart Edd (or Double D) whose hat has been the focus of much speculation, and the group's apparent leader Eddy, who always come up with plans to get what they want. While some mysteries about the show (such as what happened to Eddy's brother) eventually were resolved, we may never find out what exactly is under Double D's hat.
Beastie Boys
Although the group had more than three members at various points in its early history, it found its greatest success as a trio. Mike D, Ad-Rock, and MCA found fame and sold millions of records worldwide.
Link, Zelda, and Ganon
Another iconic video game hero, Link has been saving Princess Zelda from the clutches of Ganon since the first Legend of Zelda game came out in 1986. The series has gone on to be one of the most acclaimed of all time. Some of the most positively received games ever are from this franchise. In addition, Link, Zelda, and Ganon have also appeared in many other forms of media.
Huey, Dewey, And Louie
Distinguished by their shirt colors (Huey is red, Dewey is blue, and Louie is green), Donald Duck's lovable nephews are best known as the protagonists of the animated series DuckTales. Whether it be their interactions with their rich grand-uncle Scrooge McDuck or something else, their antics are loved by children and adults of a certain age.
Destiny's Child
Beyoncé is one of the world's most successful female solo singers today. But before she blazed trails as a solo artist, she was a member of the pop group Destiny's Child. At various points, it had more than three members, but it found its greatest success as a trio with Beyoncé, Kelly Rowland, and Michelle Williams.
The Three Stooges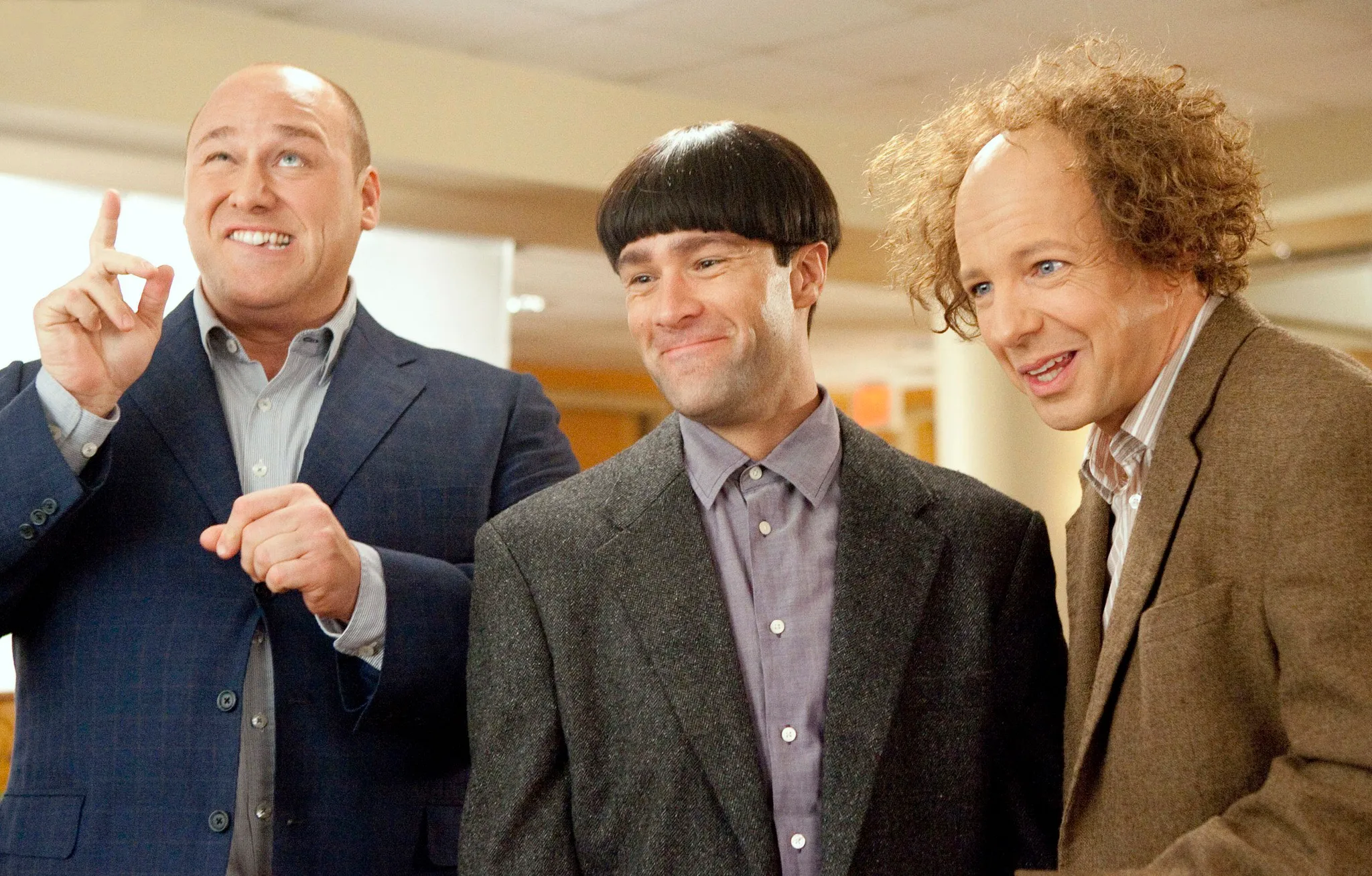 Moe Howard, Larry Fine, and Curly Howard, better known as the Three Stooges, are some of the most iconic comedic groups of all time. Their vaudeville-inspired slapstick comedy has been the inspiration of many comedy moments even to this day. Even now, "Three Stooges" is often used as a nickname for trios, whether as a term of endearment or as one of derision.
READ ALSO: Top 20 Most Expensive YuGiOh Cards Rare and Valuable
The Three Musketeers
Porthos, Aramis, and Athos, the Three Musketeers, are three of the most famous characters in literary history. Originally a serialized French novel from the 1800s, it has been adapted into films, cartoons, and other forms of media. Believe it or not, they, along with newcomer D'Artagnan, were based on real people. They, and their names, were inspired by actual members of the Black Musketeers regiment that protected the French king in the 1600s.
The Supremes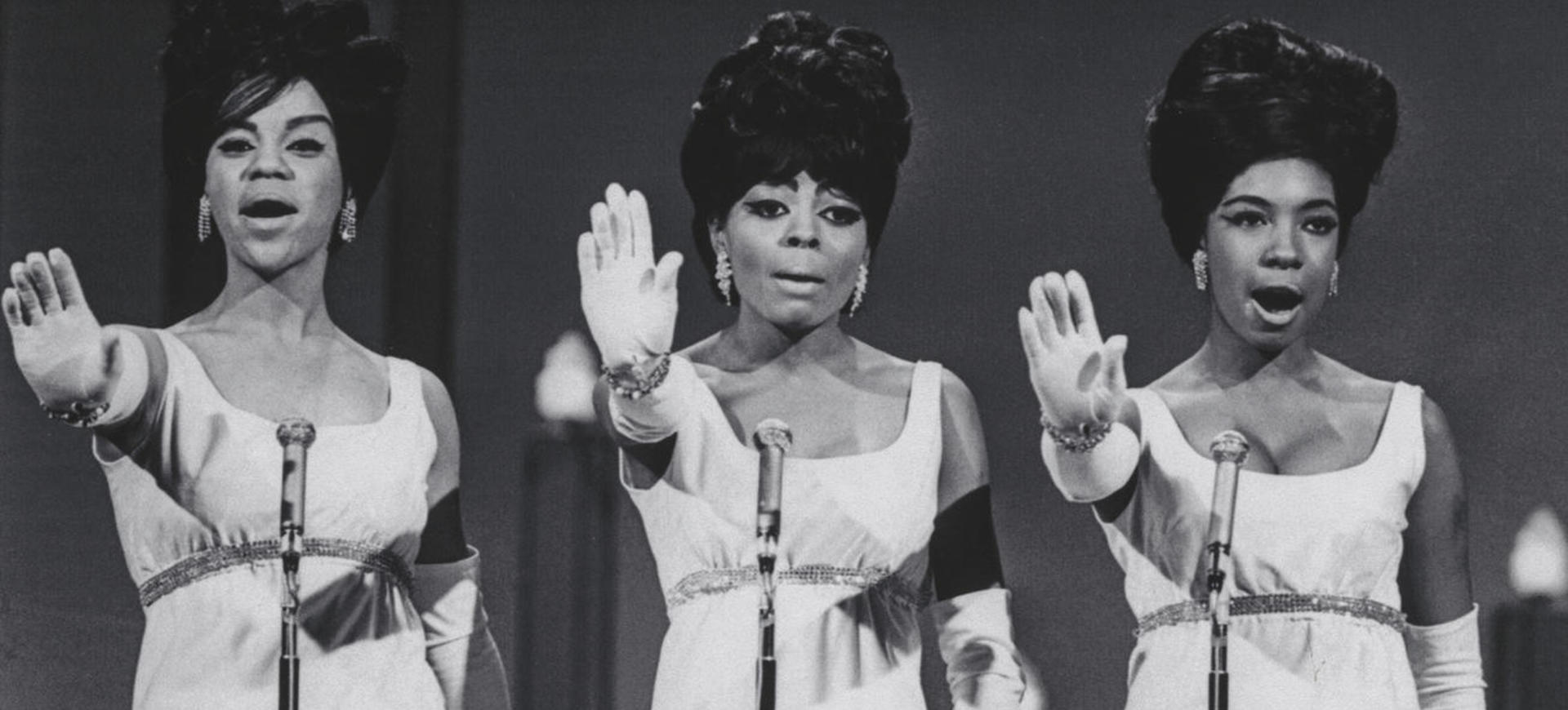 Best known under the line-up of Diana Ross, Florence Ballard, and Mary Wilson, The Supremes is credited for helping open many doors for aspiring African American singers. They were also one of the earliest successes of the Motown label. After the group split, Ross would go on to have a successful solo career.
Motörhead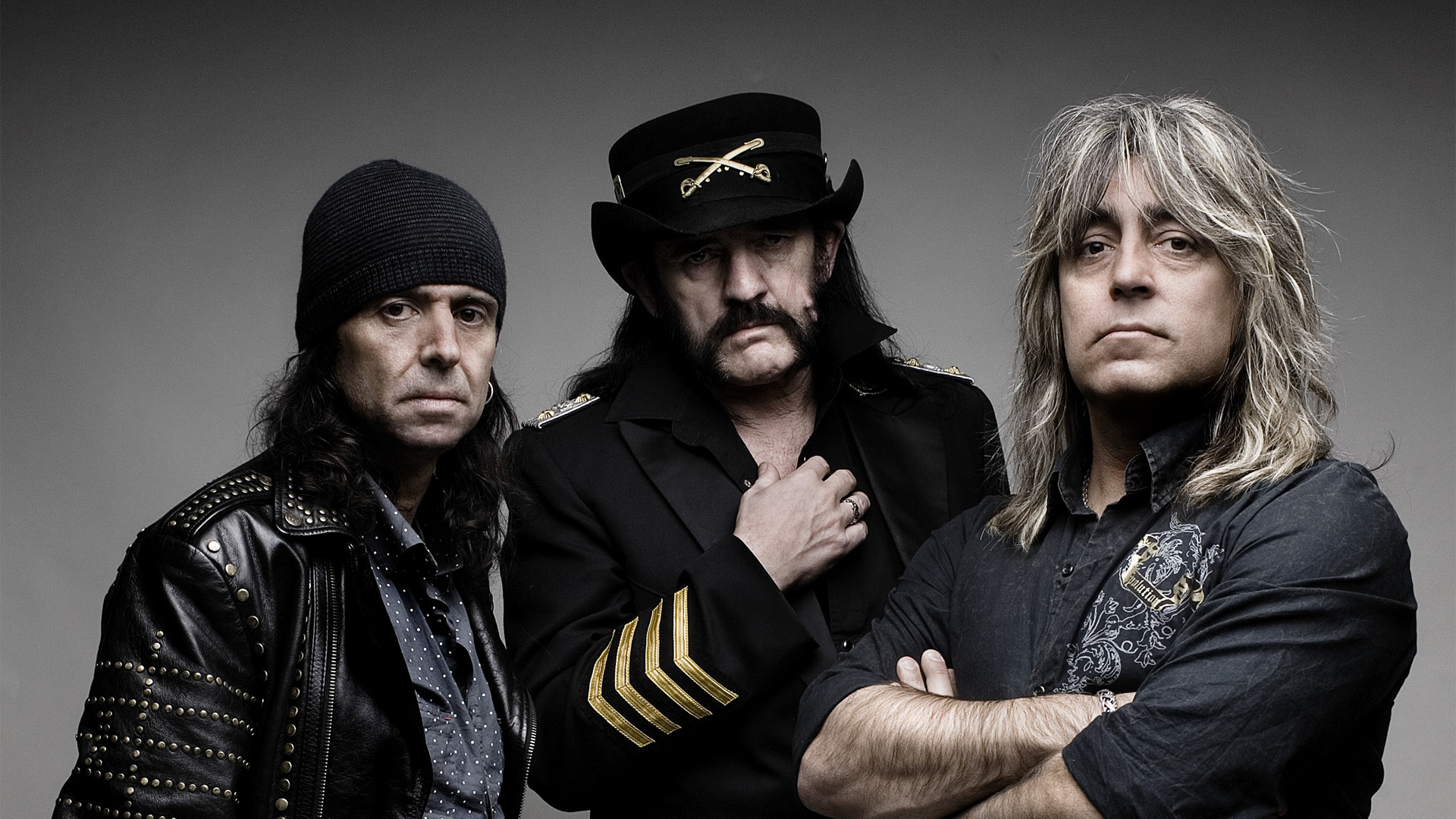 One of the most influential rock bands of all time, consisting of Lemmy, Larry Wallis, and Lucas Fox, is considered one of the godfathers of heavy metal. Their longevity (the band was active from 1975 until 2015) was as much of a testament to their heavy influence on the genre even up to the present.
Peter, Paul, and Mary
Peter, Paul, and Mary were one of the longest-lasting music trios in history, lasting from 1961 until 2009 (albeit with a break in between). Although the trio ended following Mary's death in 2009, Peter and Paul have continued to perform. Their music is considered among the most influential in the genre of American folk music.
The Three Little Pigs
As a child, you may have read or been read the "Three Little Pigs". And perhaps you remember how each pig built a house to protect themselves from an evil wolf. The first two houses, being made of straw and wood respectively, were easily blown away by the wolf's breath. Meanwhile, the third house, made of brick, finally stopped the wolf in its tracks. Maybe you got the moral of the story: how it emphasizes hard work and perseverance over laziness. Regardless if you got the moral or not, it remains one of the most iconic fables in history.
Blink-182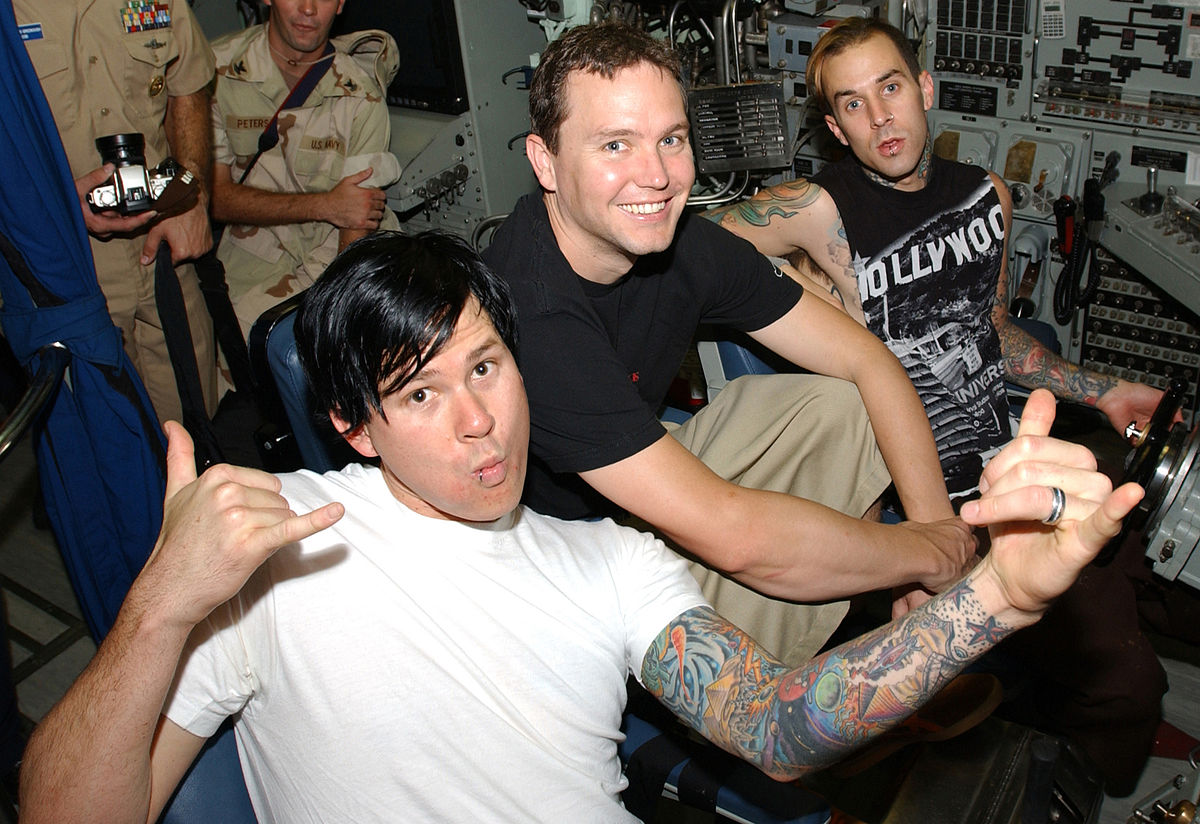 The trio comprising of Matt Skiba, Mark Hoppus, and Travis Barker originally went by Duct Tape before settling on Blink. However, due to a naming conflict with another labelmate, they added "182" to their name. It might have been because of the name or not, but it's written in history that they have multiple chart-topping hits and have sold millions of copies of their tracks. Their songs are praised for their themes about human emotions.
Three Blind Mice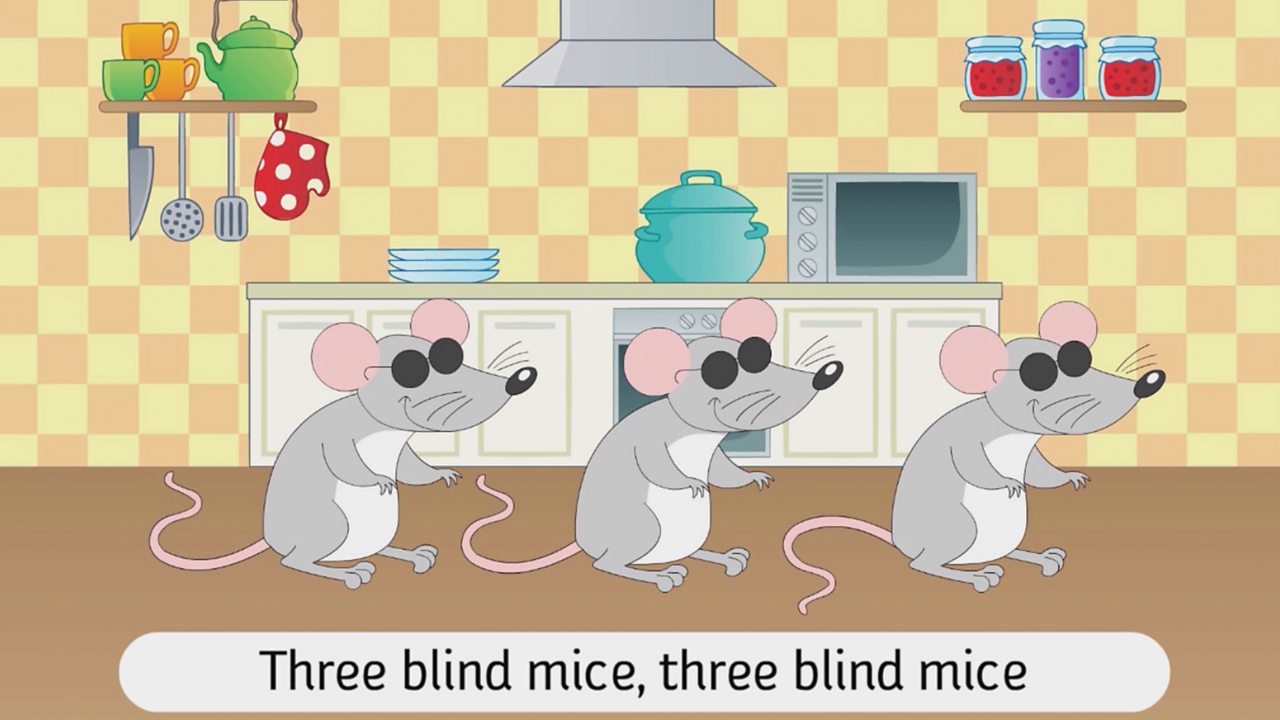 The "Three Blind Mice" is one of the more well-known nursery rhymes out there. It goes "Three blind mice. Three blind mice. See how they run. See how they run. They all ran after the farmer's wife, Who cut off their tails with a carving knife, Did you ever see such a sight in your life, As three blind mice?" Various theories have been proposed as to the origin and meaning of the rhyme, including one pervasive story linking them to the Oxford Martyrs, a trio of Protestants who were executed for their beliefs.
The Powerpuff Girls
The three perfect girls Blossom (the leader), Bubbles (the girly one), and Buttercup (the boyish one) are three of the most famous characters in the Cartoon Network series. Debuting in 1998, with a reboot premiering in 2018, every reiteration of the show follows the three girls' fights against villains such as Mojo Jojo, Him, and the Gangreen Gang. Apart from the main show, the world that the girls live in has seen spin-offs, such as a 2006 anime series, numerous video games, and merchandise.
Three Wise Men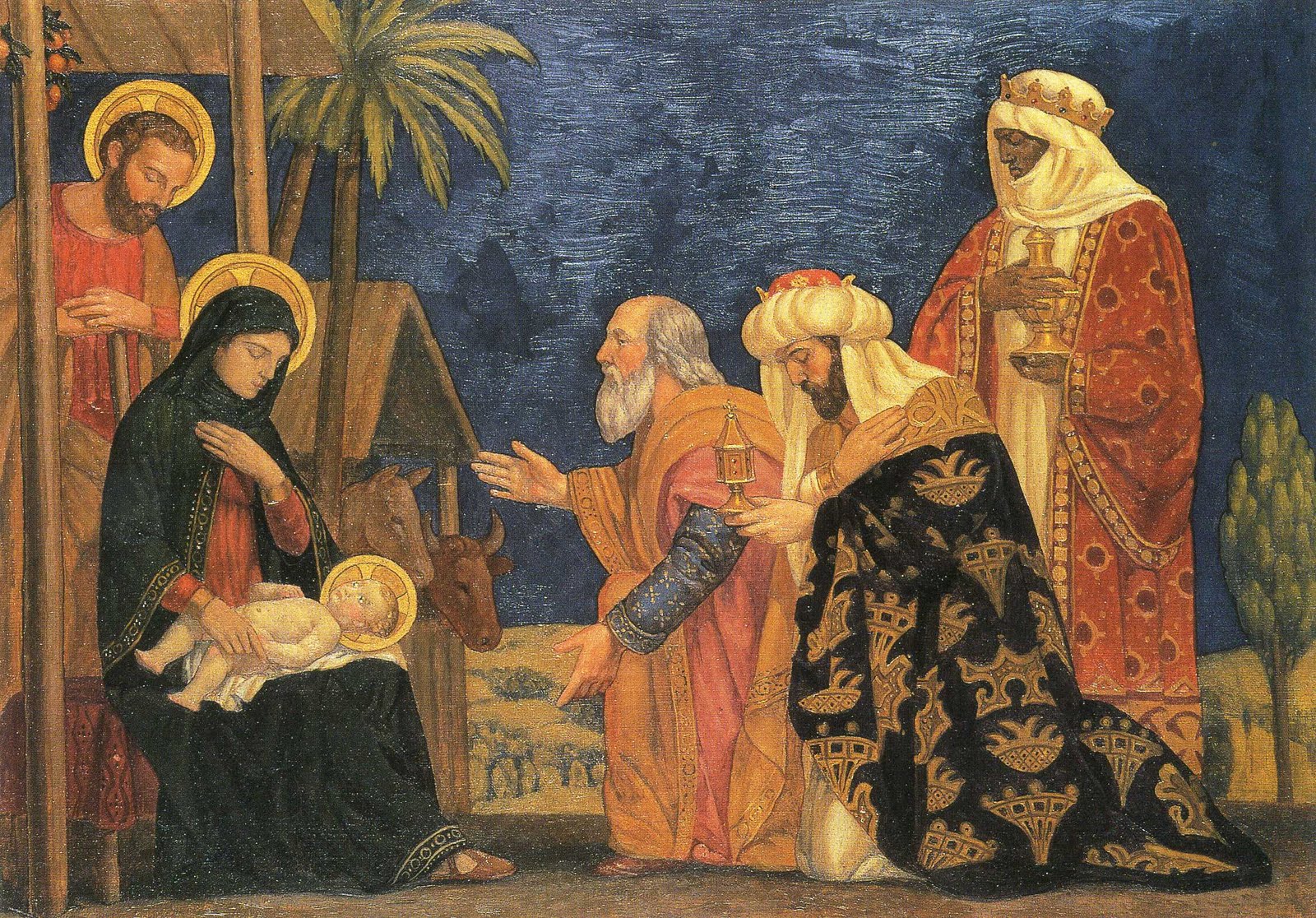 Among the most well-known set-pieces in a nativity diorama, the story of the Three Wise Men is one of the most familiar of Christmas traditions. Contrary to popular knowledge, they were never named in the Bible. Indeed, the Bible does not even specify that there were three of them, merely that Jesus received three gifts from wise men. Nevertheless, the story has inspired many paintings, stories, cartoons, and books, and the wise men themselves have become a familiar sight during Christmas time.
Father, Son, and the Holy Spirit
Also referred to by some groups as the Father, the Son, and the Holy Ghost, the Trinity is probably one of the most influential trios in history. It is the basis for the faith of many Christians worldwide and has also been the basis for many works of art.
Grass, Fire, and Water
Here's another trio that's not technically characters or real people. However, if you are an avid Pokémon player, you may recognize this three. That's right: almost every main Pokémon game has had players choosing a starter of these three types. For over 25 years, schoolyard fights and arguments have been made over which starter is better. Regardless of one's choice, the Grass-Fire-Water trio has remained an essential part of Pokémon's identity to this day.
The Three Tenors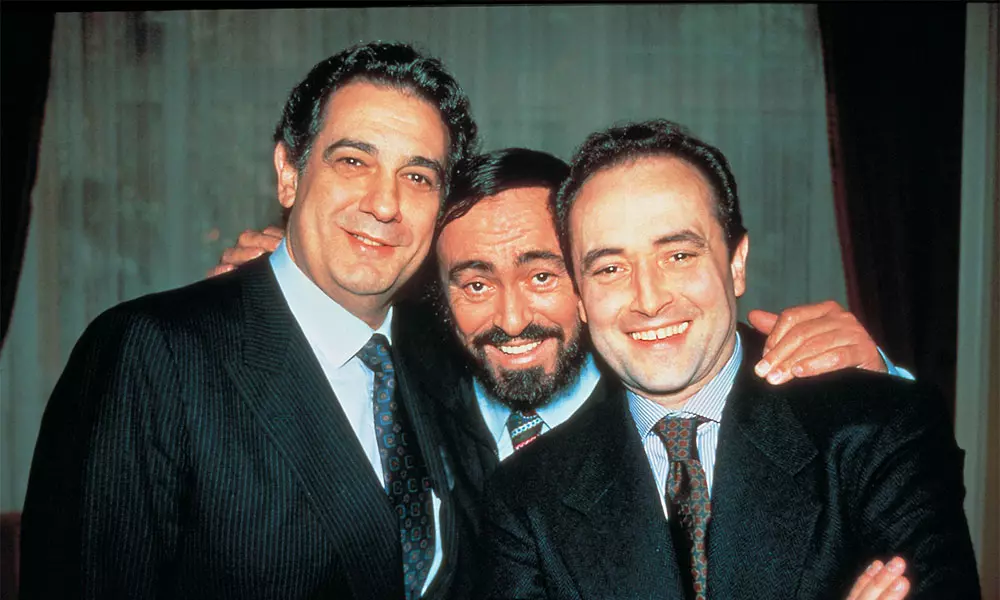 The Three Tenors (José Carreras, Luciano Pavarotti, and Plácido Domingo) have been credited for introducing operatic music to wider audiences. Some of their performances have been iconic. Pavarotti, in particular, became famous for collaborating with pop stars throughout his career. While some derided his actions for "degrading" opera music, his performances helped popularize opera outside its usual clientele. His death in 2007 following a battle with pancreatic cancer was widely mourned by fans and friends alike.
Three Witches
And finally, we have the Three Witches from one of Shakespeare's plays, Macbeth. One of the older yet more iconic trios in literary history, their gift of prophecy served as both a blessing and a curse for the titular Macbeth. Knowing that he is destined to be king, yet also destined to a tragic fate, Macbeth sets off to shape his destiny. Ultimately, hubris only further advanced the witches' prophecy, and Macbeth dies in battle.
Sources:
https://facts.net/famous-trios/
https://ew.com/tv/pop-culture-trios/
https://www.scoopwhoop.com/entertainment/best-trios/
https://www.theodysseyonline.com/90s-trios-worth-remembering
https://www.starsinsider.com/celebrity/482568/three-of-a-kind-famous-celebrity-trios