Tim Burton is popular for his use of the German Expressionist style in filmmaking. It is a style in filmmaking that distorts the spaces, structures, and characters in movies. If you've seen Burton's films, you'll notice usual elements such as crooked walls, pale characters with elongated limbs, and oddly shaped items.
It is now rare to find directors and movies that follow German expressionism. This makes Burton a rare find in today's cinema. Tim Burton's animated movies, in particular, show the full extent of this style. What's even more unique about Burton is that he usually caters to hopeful endings despite his characters and visual designs looking gloomy. His style doesn't just reflect on animation. It can even push through further in live-action films.
Learning about Tim Burton's films allows us to dive deep into a professional artist's craft. Burton has become a figure of inspiration for many artists today. His ability to blend the colors and the gray areas of his stories allows people to find belief in themselves and accept the flaws of their lives. Of course, another thing that is great is that his films are wonderful to look at!
Since his debut, Burton has made animated movies and live-action films about superheroes, villains, and protagonists with unfortunate circumstances. This means that he's made one or two films that had or will catch anyone's attention. The only problem is finding which Burton movie resonates with your personality.
Listed below are all of Tim Burton's movies in order of oldest to latest. Included in this list are all the films that he's either produced, conceptualized, directed, or animated. Along with them are quick summaries and Burton's participation in its development. We've included short films as well. However, we did not include music videos, television series, or Netflix productions.
Table of Contents
The Island of Doctor Agor (1971)
The first one of Tim Burton's movies in order is The Island of Doctor Agor. This short film began the extensive collection of Tim Burton films we have today. Burton was only 13 years old when he and his friends made the film with a Super 8 camera. They shot the film at Malibu beaches and the LA Zoo.
The film, in which Burton himself starred as Doctor Agor, was based on The Island of Doctor Moreau by H.G. Wells. The novel describes the journey of Edward Prendick that was taken hostage by the mad scientist Doctor Moreau, who participates in human experiments.
Unfortunately, Burton's The Island of Doctor Agor has not resurfaced to the public for many years. Burton does mention his experience with his friends in the 2006 novel Burton on Burton and his early days of animation and filmmaking.
Prehistoric Cavemen (1971)
Up next on our Tim Burton movies in order is the Prehistoric Cavemen from 1971. Burton was only thirteen when he filmed the movie. Audiences assumed he used a Super 8 film camera to create it. Prehistoric Cavemen is a 4-minute long short film about a caveman's adventure.
What makes this short film special is that it is the first of Burton's stop-motion films. There's not a lot of information regarding Prehistoric Cavemen. However, you can find YouTube videos of the short film on the Internet. It does feature more than just one caveman, and even a few fight scenes that lead to a massive flood.
Critics usually rate Prehistoric Cavemen with negative reviews. However, it's interesting to watch how Burton's earlier works later shaped his creations.
Houdini: The Untold Story (1971)
Houdini: The Untold Story is the first of three silent movies Burton made when he was younger. The Internet Movie Database or IMDB states the short film lasts about 4 minutes. There's no clear source where you can watch all of it, but you can view a 30-second sneak peek of the film on YouTube.
The short film is under magic and drama in the genre. It centers around Houdini's trials and tribulations. Most of Houdini's problems come from the fact that people do not believe in magic.
Burton talked about Houdini: The Untold Story on The South Bank Show in 2007. He explains that instead of reading books like a normal grade-schooler, he devoted his time to making his films.
Houdini: The Untold Story includes two interesting stunts. The first stunt is where Houdini is tied to a railroad while the second involves an outdoor pool.
Tim's Dreams (1972)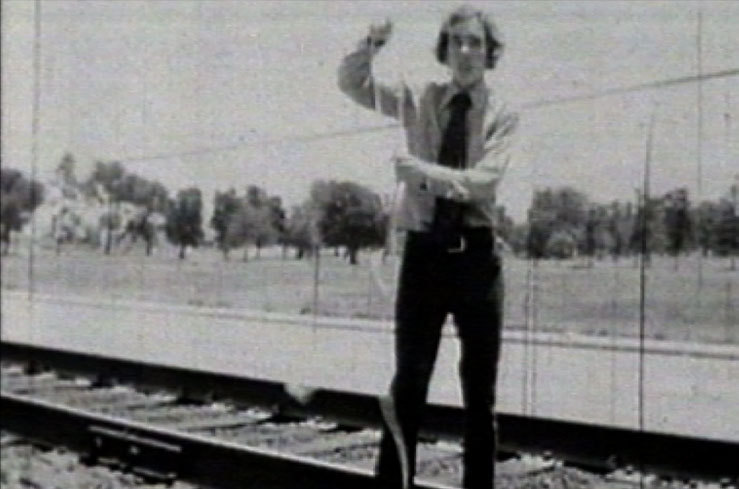 Tim's Dreams is the only film Burton made in 1972. It's a 10-minute long short film. Out of all of Tim Burton's earliest works, Tim's Dreams remains a high-ranking film. It's a jumbled story about the different situations and experiences Tim himself dreams about in a single night.
The short film was first released in the United States on Valentine's Day in 1972. The World of Tim Burton Exhibition showcased it on August 16, 2015, in Germany. It's also important to note that Tim's Dreams also includes shots of his previous works during his younger years. Tim's Dreams show Burton's ambitions and hopes during his younger years. This makes Burton personally in touch with the short film itself.
There's no clear way to view the full 10 minutes of the film. However, you can find short clips of it on Facebook, YouTube, Vimeo, or even Dailymotion.
King and Octopus Animation (1979)
Doctor of Doom was accompanied by King and Octopus Animation in 1979. The film is 4-minutes long. You won't find much information about the film. However, there is a 30-second clip from the short that's available on YouTube.
The clip shows that Burton's animation in the film features fluid movements. The octopus, wearing a crown and sitting on the throne, eats lavishly as he watches a man stretch his arms out from under the large grating on the floor.
This film also shows Burton's improvement in terms of animation. It features Disney-like elements but retains Burton's fondness for odd shapes. This is most evident in the bulbous head of the octopus.
Doctor of Doom (1979)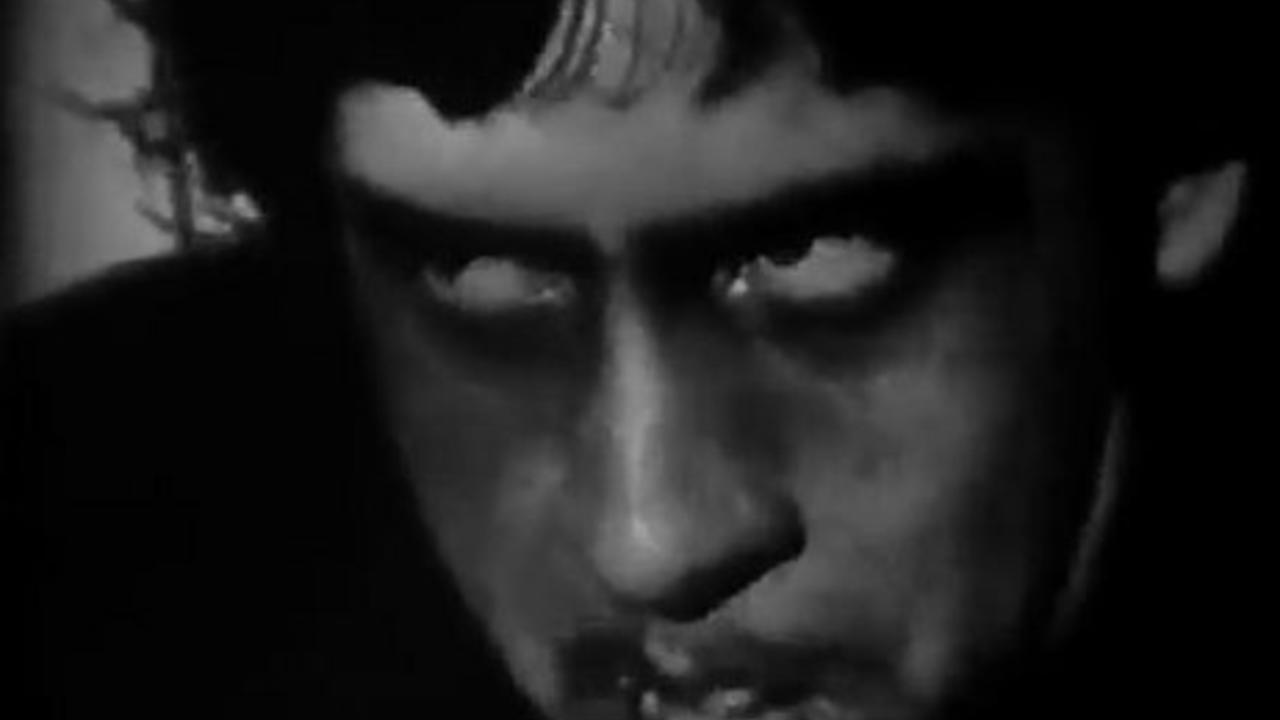 Next on our list of Tim Burton movies in order is Doctor of Doom from 1979. This short film only runs 11 minutes long. Jerry Rees and Tim Burton both edited and directed it. However, Burton takes sole credit for the concept and writing.
The film is about a doctor that attends a dinner party. Unfortunately, the party turns sour for the doctor as he begins to be ridiculed by other guests. Vengeful, the doctor decides to unleash his monsters the moment he retreats to his house.
Doctor of Doom is one of the very few films Burton actually stars in. It also features an iconic image captured of Burton with his mouth filled with food and his eyes deep and glaring. The film ends with the doctor dying in bed after a failed attack on the people who ridiculed him.
The Stalk of the Celery Monster (1979)
A list of Tim Burton movies in order is incomplete without The Stalk of the Celery Monster. This film jumpstarted Burton's potential and was created during his time at the California Institute of the Arts. He was a scholar of the school and was the junior of Rick Heinrichs, animator and production designer, at the time. Heinrichs describes, in The South Bank Show's feature of Burton, being blown away by how entertaining and advanced Burton's works are compared to him and his peers.
The Stalk of the Celery Monster was also the reason why Disney took an interest in Burton. He was eventually hired by Disney to work on The Fox and the Hound. Unfortunately, Burton felt miserable working with Disney-like films.
The Stalk of the Celery Monster is a 2-minute long short film about a mad dentist working on creating a celery monster while his patients wait in his lobby.
Luau (1982)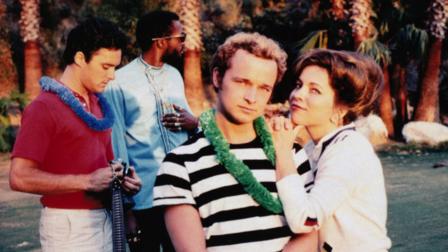 Luau came into fruition when Burton and Jerry Rees wished to create a comedy film set in the '60s that mocks the decade's popular beach films. Of course, in its runtime of 30 minutes, Burton stamped his style by adding decapitations, musical numbers, and even aliens!
Just like most of Burton's earlier works, Luau is a difficult film to find. There are small clips of it on A&E's focus on Burton. Those who have watched Luau find the film to be extremely hilarious and a bit terribly made. Criticisms point to the film's flow, with viewers having difficulty understanding the plot.
Some people say the film is a way to reject Disney and its culture. However, neither Rees nor Burton has confirmed the true meaning behind Luau.
Vincent (1982)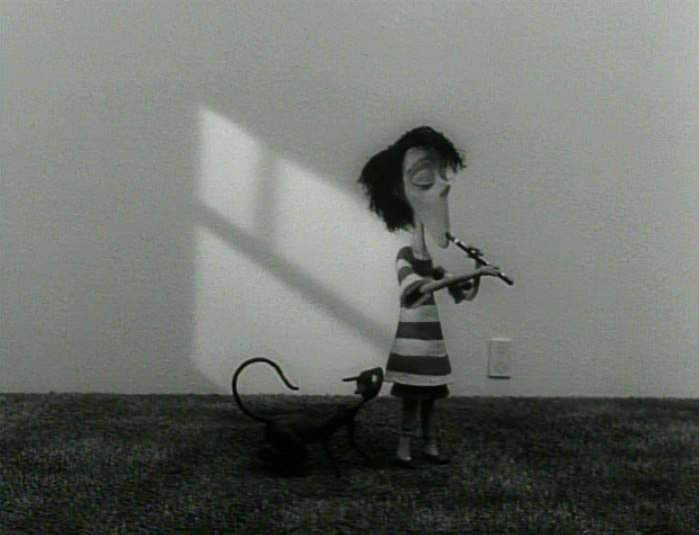 In 1982, Burton was working with Disney Animation Studios when he was allowed to freely make short films under their careful watch. It was here that the iconic short film Vincent was made.
Vincent is the first memorable character on our list of Tim Burton movies in order. It was also in this short film that Burton finally perfects his skill in stop-motion animation.
The story itself is about a 7-year-old boy with a wild, eccentric imagination. Vincent believes that he is Vincent Price, a well-known personality in the horror genre with over a hundred films in his filmography.
Vincent does various experiments on his pet dog Abercrombie to create a zombie dog. At times, Vincent becomes engrossed in his imagination, believing himself to be a mad scientist who was torn from his lover just like in Edgar Allan Poe's The Raven.
Burton had two powerful allies in Disney, Julie Hickson, and Tom Wilhite. The two gave him $60,000 dollars to produce Vincent. They believed, while not similar to Disney's style, that Burton's creations were worth investing in.
Hansel and Gretel (1983)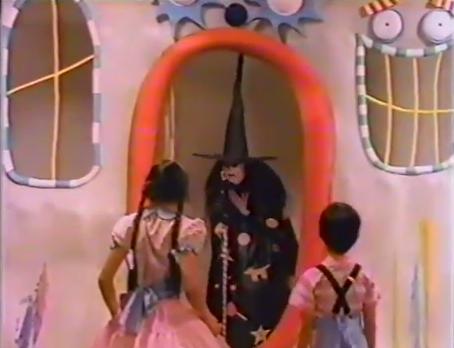 It's now rare to find Disney movies directed by Tim Burton. However, a Tim Burton moves in order list would be incomplete without talking about them. One of the first movies Disney asked Burton to create was Hansel and Gretel. Burton made the movie in 1983 as a television special during Halloween.
Despite Burton's talents and his efforts in the film, Disney only aired Hansel and Gretel on October 31 of that year. Furthermore, they aired it at 10:30 p.m., a time when most young children would be fast asleep. Eventually, Hansel and Gretel became available to the public during The Tim Burton section of the Museum of Modern Art in New York and Cinematheque Francaise' Tim burton L'Exposition.
Hansel and Gretel have a cast of East Asian descent. It's about a poor toy maker, his evil new wife, Hansel, and Gretel. It tells the story of a poor toymaker leaving home to sell his toys while the evil stepmother abandons Hansel and Gretel in a maze-like forest. Eventually, Hansel and Gretel come across The Witch's house, where they proceed to have a kung-fu battle in order to escape. Eventually, Hansel and Gretel return home with a swan filled with gold. Their father finally leaves the evil stepmother and they live happily ever after.
Frankenweenie (1984)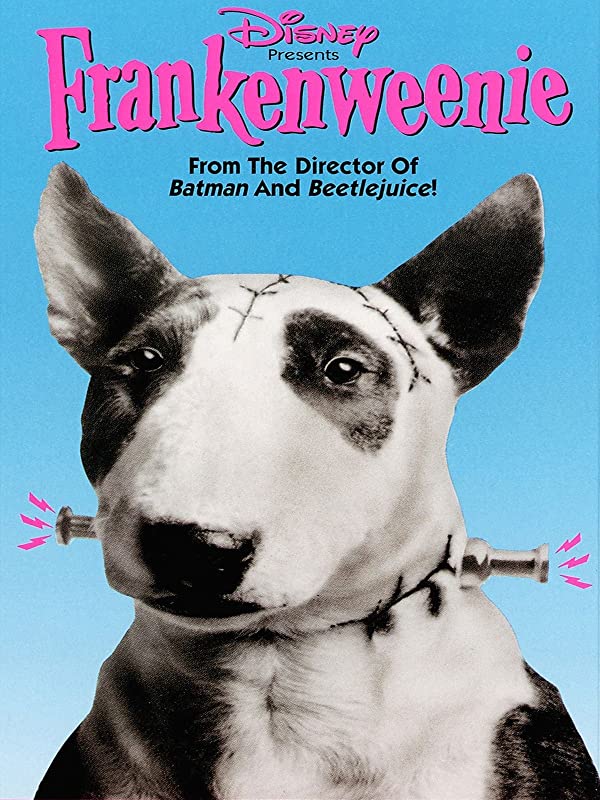 Another iconic film in our list of Tim Burton movies in order is the live-action and original version of Frankenweenie. The movie is an homage to Mary Shelley's Frankenstein. It tells the story of Victor Frankenstein and his pet dog, Sparky.
When Victor's beloved dog, Sparky dies, he comes up with a solution to revive him by using electricity. Victor is successful, but unfortunately, Victor's neighbors are wary of the abomination they view Sparky as. Running to save Sparky from a mob, Victor is caught up in an accident. Sparky rescues Victor but loses his life in the process. The neighbors then see that Sparky is no threat and decide to revive him using their cars and cables. Sparky comes back to life and falls in love with a poodle akin to The Bride of Frankenstein.
Disney fires Burton after Frankenweenie's completion. They believed that Burton was only wasting their resources and was making films not targeting young audiences. Frankenweenie was supposed to be released along with the re-release of The Jungle Book and Pinocchio.
It was this film that caught the eye of Warner Brothers and Burton eventually releases commercially successful films. This caused Disney to release Frankenweeni as a home video with Vincent on The Night Before Christmas DVD, UMDI, and Blu-Ray.
Pee-wee's Big Adventure (1985)
Pee-wee's Big Adventure is the first of all Tim Burton movies in order that was a commercial success. After Frankenweenie, Warner Bros. film studio took notice of Burton's talents. The moment Disney dropped Burton, they immediately hired him to direct Pee-wee's Big Adventure. The film grossed over $40 million in North America and resulted in a cult following and great reviews. Pee-wee's Big Adventure has similarities to Bicycle Thieves (1948).
While out shopping, Pee-wee, a fun-loving child, gets his bicycle stolen. The first suspect on his list is Francis Buxton, his jealous neighbor. Francis' father, however, rejects Pee-wee's claims. But Francis is actually the culprit and pays his friend to dispose of the bicycle. In hopes to recover his bicycle, Pee-wee goes on a journey, saving animals and trespassing to Warner Bros. Studios in the process.
Beetlejuice (1988)
Next on Tim Burton movies in order is Beetlejuice. It was produced by The Geffen Company and released by Warner Bros. Pictures. It tells the story of a couple of ghosts, Barbara and Adam Maitland, that seek Beetlejuice's help to scare away the new homeowners of their haunting grounds.
The new homeowners, Lydia, Charles, and Delia Deetz. Barbara and Adam, hire Beetlejuice in an attempt to get the house back for themselves. However, Barbara and Adam gain a connection with Lydia Deetz, the daughter of the family who can see ghosts. Lydia eventually attempts to rescue Barbara and Adam from a misguided exorcism by striking a deal with Beetlejuice. The Maitland couple rescues Lydia and the Deetz and Maitland live in harmony in their new home.
Beetlejuice grossed even higher than Pee-wee's Big Adventure with over $74.2 million against a budget of $15 million. The film even gets an Academy Award, three Saturn Awards, an animated television series, a stage musical, and video games.
Burton is set to return to direct Beetlejuice 2, which is set for release in 2025.
Batman (1989)
Warner Bros. is extremely confident with Burton by 1989. So confident that they ended up giving him a very important directing job. Batman was the first of the Batman film series and is based on the DC superhero Batman's earliest days and his relationship with the Joker.
Michael Keaton plays Batman while Jack Nicholson shines as the Joker. While there were many hiccups during the production of the film, Batman came through with a gross of $400 million and praises for both Nicholson and Keaton's performances.
Aside from the actors, Burton and Danny Elfman, the director of its musical score, were also lauded. Batman earned an Academy Award for Best Art Direction and led to animated series and began the DC Animated Universe.
It was eventually followed by three sequels that ended with Batman & Robin.
Edward Scissorhands (1990)
Next on our list of Tim Burton movies in order is Edward Scissorhands. It's also the first movie that begins a long list of Johnny Depp and Tim Burton movies. The pair began making wonderful movies together after Burton was impressed with Depp's ability in acting.
Tim Burton conceptualized Edward Scissorhands during his younger years in Burbank, California. Warner Bros. rejected the concept and storyline, but 20th Century Fox was ready to produce the film granted that Batman becomes a financial success.
When Burton was a teenager, he felt ostracized and had difficulty communicating with his neighbors in the Burbank suburb. He felt that the friends he did make didn't last long. As a result, he had a feeling that there was something about him that people disliked. Because it's a personal project, Burton made sure that the film was extremely detailed and perfected. He even hired Caroline Thompson to rewrite the story as a film script.
Edward Scissorhands received praises from critics and grossed four times more than the $20 million budget. The film also received many nominations for the Academy Awards, Saturn Awards, and British Academy Film Awards. It also received the Hugo Award for Best Dramatic Presentation.
Danny Elfman and Tim Burton consider Edward Scissorhands their favorite personal work.
WATCH EDWARD SCISSORHANDS ON AMAZON
READ ALSO: Simpsons Game Ranked From Worst to Best
Batman Returns (1992)
A few years after the success Batman, Burton was once again hired by Warner Bros. to work on the second installment of their Batman film series. At first, Burton decided against another Batman film. However, after the addition of Penguin and Catwoman looking for treasure, Burton agreed to work on the film. The film grossed $266.8 million with a lower budget of $80 million and had well-received reviews.
Batman Returns was particularly noted for its action sequences. It was also nominated for two Academy Awards for Best Visual Effects and Best Makeup along with a couple of BAFTA awards. Michael Keaton returns to his role as Batman in the sequel.
Burton was heavily involved in the film's casting. Keaton even receives praise from Burton after the film's release. A fun fact about Burton was that he was afraid of Christopher Walken as well.
WATCH BATMAN RETURNS ON AMAZON
The Nightmare Before Christmas (1993)
Next on the list of Tim Burton movies in order is The Nightmare Before Christmas. Jack Skellington, in particular, is a character from the film that's become the most famous out of all the Tim Burton characters. It's also the movie that ultimately placed Tim Burton under the radar of children.
The Nightmare Before Christmas was originally a poem that Burton wrote in 1982. It was around the same time he was working at Disney. At the time, Vincent's success gave him the confidence to develop it into a short film or a 30-minute TV special, but Disney rejected it. By the 1990s, Burton had made impressive waves in the mainstream film industry. As a result, Disney agreed to create The Nightmare Before Christmas, but under Touchstone Pictures instead.
The Nightmare Before Christmas is about Jack Skellington, the star of Halloweentown. Secretly growing tired of the screams, Skellington discovers the concept of Christmas. He attempts to take over Christmas from Santa Claus but eventually realizes he is more fitted for Halloween. Jack is very similar to Tim Burton. Halloween movies, odd character designs, and macabre topics are common for the pair. Burton also felt working with Disney was oddly difficult because of the differences in their styles. Eventually, Burton becomes more confident in his uniqueness instead just like Jack Skellington.
Burton once again works with Danny Elfman and even provides the singing voice for Skellington. Furthermore, the film resulted in overwhelming success. It is considered a big step for stop-motion art, character design, and song creation. The film also receives an Academy Award for Best Visual Effects, the first time ever for animation.
WATCH THE NIGHTMARE BEFORE CHRISTMAS ON AMAZON
Cabin Boy (1994)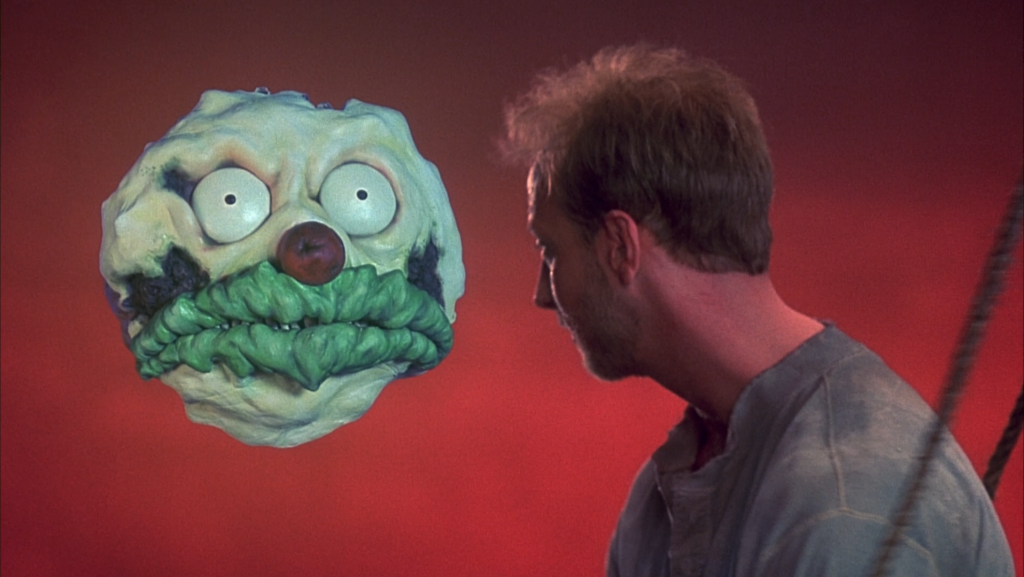 Next on our Tim Burton movies in order is the cult classic Cabin Boy from 1994. Adam Resnick directed the movie, but Tim Burton co-produced it. It is a fantasy comedy film starring Chris Elliot as Nathaniel Mayweather.
The story features the childish Nathaniel sailing aboard Queen Catherine with his father in Hawaii. He gets lost and climbs aboard The Filthy Whore with cabin boy Kenny. It's only when he meets Captain Greybar that he discovers he'll be stuck on the boat for three long months. Eventually, Nathaniel becomes changed from the journey and leaves his luxurious lifestyle to join The Filthy Whore crew.
Burton was supposed to work in the film as the director. However, he was offered to direct the biography of Ed Wood instead. It didn't do as well as it could have, both financially and critically. Still, the film developed a small amount fans that keep the movie afloat today.
Ed Wood (1994)
Cabin Boy would have been directed by Tim Burton if it weren't for the biographical comedy-drama Ed Wood. Columbia Pictures initially wanted to develop the film, but once Burton chose to portray the film in black and white, they decided to drop it. However, Touchstone Pictures (which is under Disney Studios) chose to fund the film.
Unfortunately, the movie was unsuccessful in terms of financial gain. However, critics adored the film and gave large amounts of praise for Johnny Depp and Martin Landau. Furthermore, it even won Academy Awards for Best Makeup and Best Supporting Actor.
The story is about Ed Wood's difficulty in the film industry and his relationship with Bela Lugosi. It also features Ed's financial issues in making his dream films, Lugosi's addiction to morphine, Wood's attempts in earning more money, and his eventual marriage with Kathy.
This movie stars Johnny Depp, marking it as another film where Burton and Depp worked together. Depp accepted the role 10 minutes into Burton's pitching. This is because Depp was feeling lost in filmmaking, and found hope in the role itself.
James and the Giant Peach (1996)
A few years after, James and the Giant Peach became the next animated film in Tim Burton movies in order. Henry Slick directed the movie, but Burton produced it along with Denise Di Novi. James and the Giant Peach was adapted from the novel by Roald Dahl.
The story is about James Henry Trotter, who lives with his aunts, Spiker and Sponge. James is kind to insects, wishing only to travel to New York and away from his abusive guardians. A mysterious old man gives him "crocodile tongues", which are seeds that help a giant peach grow overnight. Eventually, James' insect friends become large and anthropomorphic from inside a large peach fruit. They eventually travel to New York following a series of dangerous adventures.
Eventually, James overcomes his fear of a stormy rhinoceros (which killed his parents) and lands on top of the Empire State Building. His aunts are exposed to their abusive nature. He and his anthropomorphic insect friends then settle down in the peach pit in Central Park.
WATCH JAMES AND THE GIANT PEACH ON AMAZON
Mars Attacks! (1996)
Next on Tim Burton movies in order is the 1996 cult classic Mars Attacks! The Tim Burton-directed and co-produced film feature a star-studded cast including Jack Nicholson, Glenn Close, Pierce Brosnan, Danny Devito, Sarah Jessica Parker, Michael J. Fox, Tom Jones, Natalie Portman, Jack Black, and many more. It was also Sylvia Sidney's final film.
The film had Industrial Light & Magic create the iconic Martians from computer animation after the budget cuts couldn't afford the stop motion. Warner Bros. released the film. Pictures on December 13 and originally received mixed reviews. Mars Attacks! received multiple Saturn Awards nominations and a Hugo Award nomination for Best Dramatic Presentation.
The story is about the first contact with extraterrestrials from Mars as they enter the major cities of the world. The Martians claim to arrive with peaceful intentions, which the United States' president, James Dale, confirms with Doctor Kessler. Unfortunately, the Martians are lying and set to destroy everything in an attempt to invade Earth.
READ ALSO: What is Cotton Eyed Joe Really About
Sleepy Hollow (1999)
Johnny Depp stars in another Burton movie as Ichabod Crane in Sleepy Hollow. If you've noticed, this is the third time our Tim Burton movies in order list that Depp has appeared. It is a supernatural horror film set in the 1800s and is based on the short story The Legend of Sleepy Hollow by Washington Irving. It features Christina Ricci as the female lead named Katrina Van Tassel.
Sleepy Hollow follows Ichabod Crane, who is a constable with a knack for modern science. The New York Police Department sends him to Sleepy Hollow, a village threatened by a headless horseman who murders the villagers at night. Ichabod meets Katrina as he stays in the Van Tassel household. Eventually, he is faced with the headless horseman and comes to terms that the horseman cannot be explained by modern science. He and Katrina manage to defeat the headless horseman and Katrina's evil stepmother, Lady Van Tassel. The adventure has Ichabod come to terms with the traumas of his past and Katrina marries him as they return to New York.
Most critics enjoyed Sleepy Hollow but admitted that it wasn't Burton's best work at the time. It received 26 awards from various award shows including the Academy Awards and the British Film Academy Awards. The film was a financial success, gathering $207 million worldwide.
Planet of the Apes (2001)
One of the most well-known franchises in the history of cinema is Planet of the Apes. The franchise is critical for Burton's career for two main reasons. The first one is that Tim Burton directed Planet of the Apes (2001). The second is because this is where Tim Burton will meet his future partner for almost two decades, Helena Bonham-Carter.
Planet of the Apes is a sci-fi action film about astronaut Leo Davidson, played by Mark Wahlberg, who crashes into a planet ruled by advanced apes. On the planet, Leo discovers that the apes consider humans slaves. He eventually leads a rebellion against the apes with the help of Ari, a sympathetic ape.
Planet of the Apes was a financial success despite the confusing ending. Critics heavily criticized its storyline. However, fan reception overshadowed the critics' reviews. A sequel for Planet of the Apes was canceled. Instead, a reboot of the series began with Rise of the Planet of the Apes.
WATCH PLANET OF THE APES ON AMAZON
Big Fish (2003)
Tim Burton returns to fantasy, comedy, and drama after Planet of the Apes. He directed Big Fish in 2013, a movie based on Daniel Wallace's novel of the same name. Burton works once more with Helena Bonham Carter and Danny DeVito in the film.
The film is about Edward and Will Finney, a father and son duo. Edward has cancer, which forces the estranged Will to return to his parents' side with his wife Josephine. The father and son do not see eye-to-eye. Will dislikes Edward's tall tales that his father has been telling his whole life. When Will finds wonder in his own, he reconciles with his father before his death. At his funeral, Will discovers that Edward's tall tales aren't completely false. He proceeds to continue telling Edward's story to his own son, immortalizing Edward in the process.
Just like Edward Scissorhands, Burton holds a special place for Big Fish. Burton's father died in 2000, and his mother followed in 2002. He related to the story of Big Fish and put extra care into directing the film. The efforts he and his crew put on Big Fish were well-received. Big Fish was critically and financially successful, earning nominations for the Golden Globe Awards, British Academy of Film and Television Arts, Oscar, Grammy, and Saturn Awards.
Charlie and the Chocolate Factory (2005)
Tim Burton, Johnny Depp, and Helena Bonham Carter are all in the 2005 adaptation of Charlie and the Chocolate Factory. Alongside them were other growing talents such as Freddie Highmore and revered ones such as Christopher Lee.
Charlie and the Chocolate Factory follows the story of a poor boy named Charlie and the successful candy maker, Willy Wonka. Charlie is too poor to afford Wonka bars on a daily basis. Meanwhile, Willy Wonka has never shown himself in public for a long time. Suddenly, Wonka announces a raffle of five "Golden Tickets" which allow passage inside his mysterious factory. Luckily, Charlie gets his, after three attempts.
The Golden Tickets grant a tour of the enigmatic chocolate factory. Wonka, however, has hidden agendas. The kids invited started being picked off one by one, mainly because of their unruly behaviors. Charlie's kind and sympathetic personality, however, pierces through Wonka's barriers. Eventually, Wonka learns the true value of family and decides to bequeath Charlie the factory, while also reconciling with his estranged dentist father.
Burton's Charlie and the Chocolate Factory became the eighth highest-grossing film in 2005, rendering it a complete success. It won two awards the People's Choice Awards and British Academy Children's Awards.
WATCH CHARLIE AND THE CHOCOLATE FACTORY ON AMAZON
Corpse Bride (2005)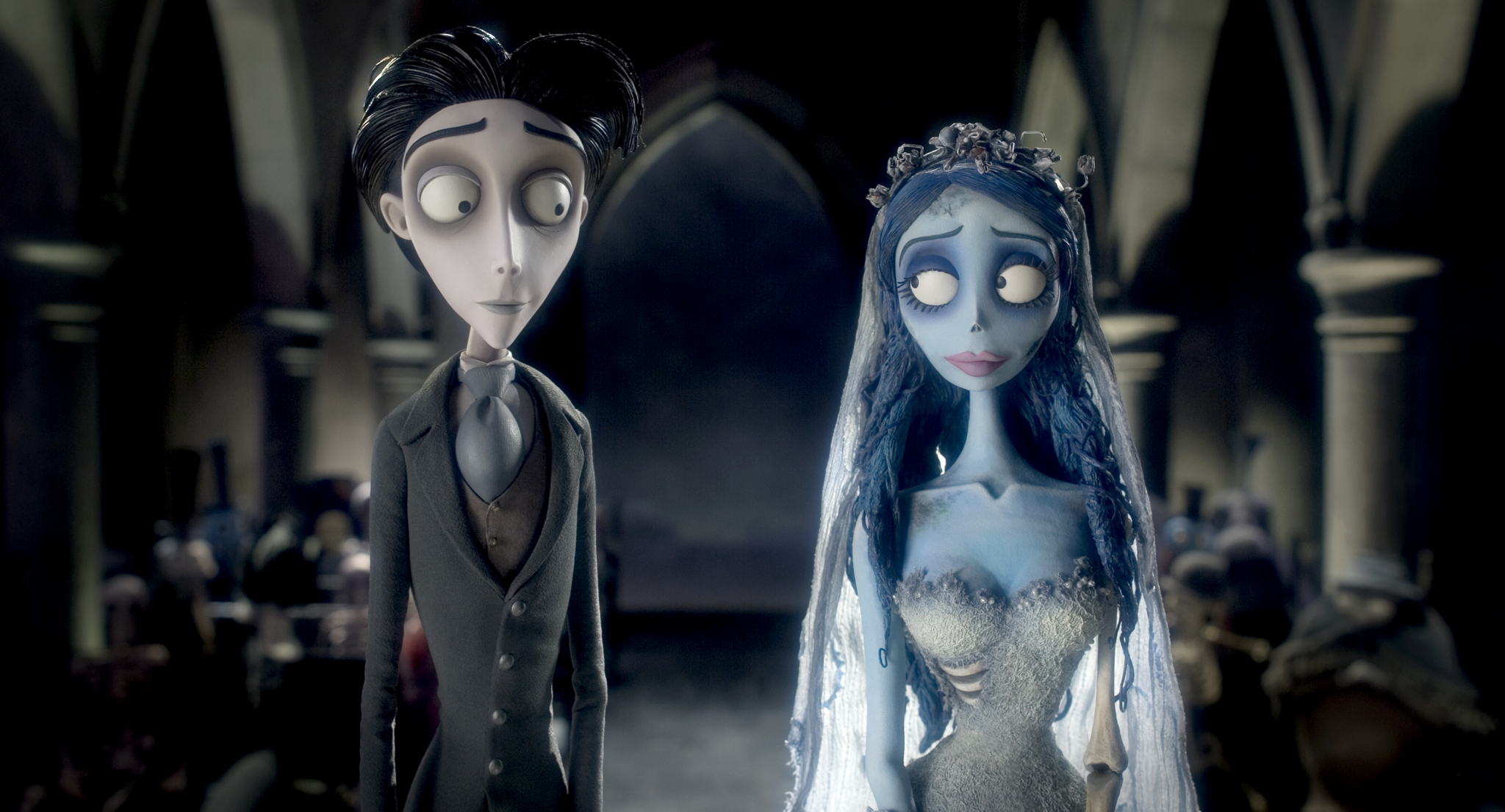 Following our list of Tim Burton movies in order is Corpse Bride. Unlike Nightmare before Christmas, Corpse Bride was directed by Tim Burton himself. It is also the movie that reintroduced Burton's stop motion animation films.
Burton once again joins forces with Helena Bonham Carter and Johnny Depp. This time, Johnny voices Victor, the main lead. Meanwhile, Helena voices Emily, the iconic corpse bride.
The story follows Victor as he worries about making Victoria, his bride-to-be, happy. He practices his vows in a dark nearby forest where Emily mistakenly assumes he has proposed. The Corpse Bride debuted to the public at the Venice International Film Festival. It received extremely positive reviews and commercial success with a budget of $40 million and grossing $118.1 million.
The film won Best Animated Feature on the National Board of Review and UB Iwek's Annie Award for Technical Achievement in 2006. Since its debut, Corpse Bride has earned a dedicated fandom.
Sweeney Todd: The Demon Barber of Fleet Street (2007)
Following the success of Corpse Bride is the musical comedy-drama Sweeney Todd: The Demon Barber of Fleet Street. The movie is based on the 1979 musical of the same name. Johnny Depp plays the title role, Sweeney Todd. Helena Bonham Carter plays Mrs. Lovett, the baker of Fleet Street's most famous meat pies.
The story follows Sweeney Todd's tragic life. Judge Turpin exiles Sweeney Todd in an attempt to have Lucy, Todd's wife, all to himself. Once Sweeney Todd returns from exile, Nellie Lovett, the baker of the worse pies in London. Mrs. Lovett tells Sweeney that Lucy had poisoned herself after Judge Turpin's sexual assault. Mrs. Lovett also mentions that Judge Turpin has locked Todd's daughter, Joanna, in his territory. This begins Sweeney Todd's trail of blood as he kills in his new barber shop while Mrs. Lovett uses the discarded bodies as ingredients for her improved meat pies.
Burton once again reaches financial success with this film. Sweeney Todd: The Demon Barber of Fleet Street, earned $150 million worldwide and received numerous amounts of praises for performances, costume design, and accuracy in the 1979 musical.
WATCH SWEENEY TODD: THE DEMON BARBER OF FLEET STREET ON AMAZON
9 (2009)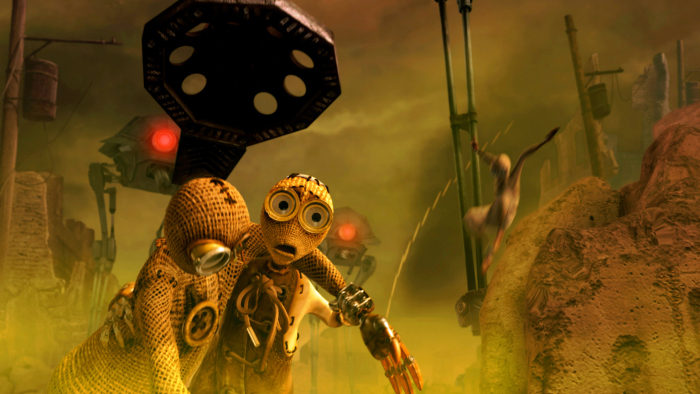 Next on our list of Tim Burton movies in order is 9. The movie is based on UCLA Animation Workshop's short film. Shane Acker directed 9 and was produced by Tim Burton along with Jim Lemley, Timur Bekmambetov, and Dana Ginsburg.
Elijah Wood voices 9, the last of the "stitchpunks" created by a genius scientist. There was a dictator who ordered the genius scientist to create B.R.A.I.N. which is then turned into a fabrication machine. Unfortunately, the scientist failed to give B.R.A.I.N. a soul, which caused the advanced robot to destroy all life on the planet. In a last-ditch attempt, the scientist creates stitchpunks where pieces of his soul are. 9 goes on a journey to find the other stitchpunks in order to save the planet from B.R.A.I.N. and restore life back.
9 received mixed reviews and earned only $48.4 million over a $30 million budget. However, it did receive a nomination for the Annie Awards for Best Animated Effects in a Feature Production.
Alice in Wonderland (2010)
Nothing exemplifies Tim Burton visuals better than the live-action Alice in Wonderland film. Burton directed the film and helped conceptualize the designs for it and was praised for both. Alice in Wonderland is also Burton's highest-grossing film and was the fifth highest-grossing film of all time during its release with over $1.025 billion earnings.
Burton signed with Disney to direct Alice in Wonderland and Frankenweenie. They shot Alice in Wonderland in two countries: the United States and the United Kingdom. While critics gave mixed reviews on the film, all praised Burton's twisted touch on the original story.
Burton rewrote Alice in Wonderland in order to give more depth to the story. Since Alice in the original book only wandered around from place to place, he wanted Alice to have a goal and emotional growth in his version.
Tim Burton's Alice in Wonderland is about a fully-grown Alice coming to terms with the death of his father, the legacy he left her, and her own true identity. In the story, Alice had already visited Wonderland, which is actually called Underland then. The effects of her father's death and the hardships she and her mother have faced caused her to forget. With the help of the Mad Hatter and other adored characters, she eventually returns as a complete person back to her own world.
WATCH ALICE IN WONDERLAND ON AMAZON
Dark Shadows (2012)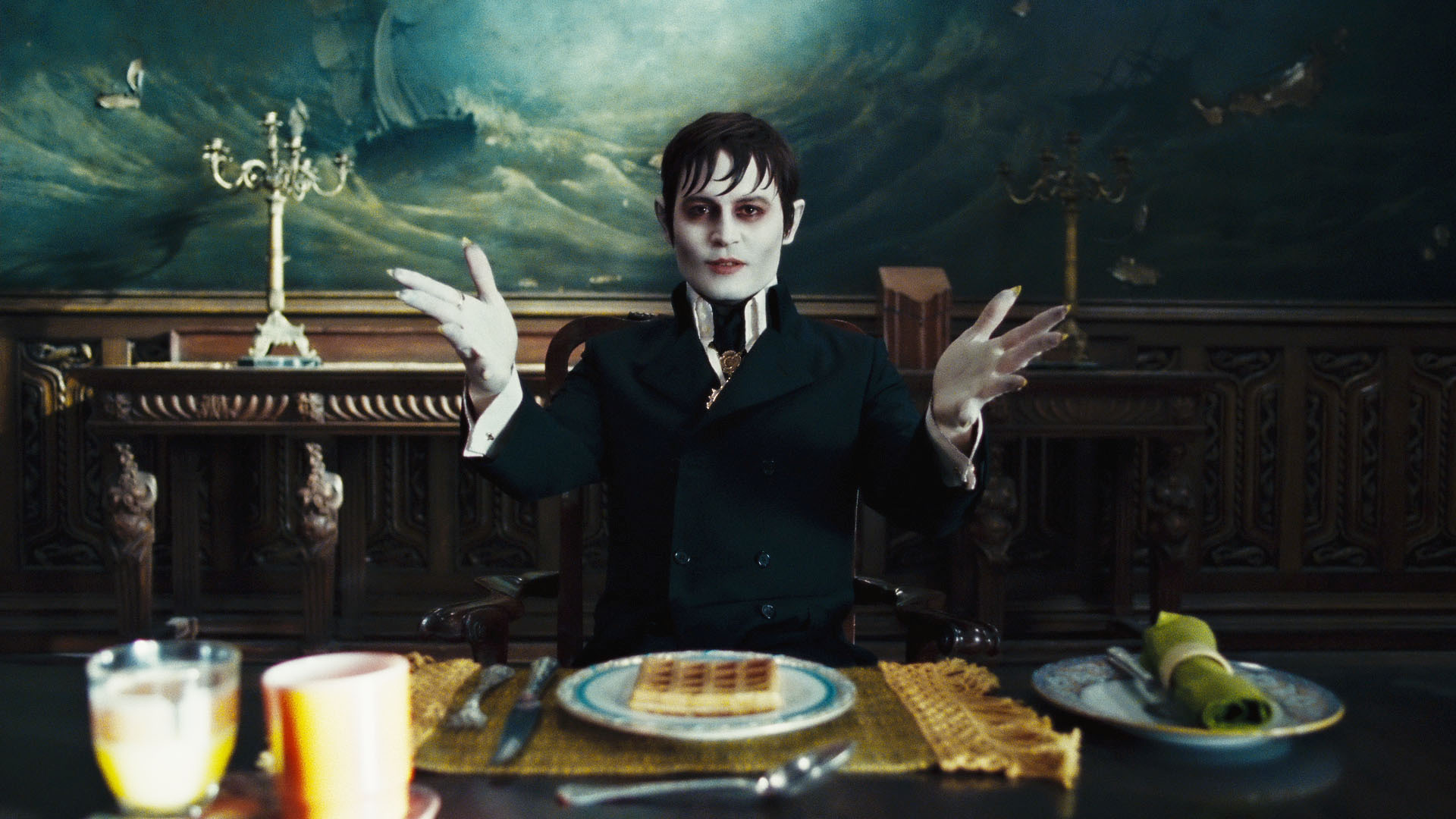 Our Tim Burton movies in order list follow through with Dark Shadows. The 2012 film is based on the soap opera of the same name and is a mix of horror, comedy, and supernatural genres. Tim Burton directed it and included his recurring favorites Helena Bonham Carter, Johnny Depp, Michelle Pfeiffer, and Christopher Lee.
A little bit of tension came while producing and releasing Dark Shadows. A total of two deaths occurred during its production. The first one was Jonathan Frid, the original star of the TV show, who died before its release. Following Frid was Richard D. Zanuck, its producer who died two months after the release.
Unfortunately, it did poorly in North America. However, overseas audiences adored the film. The film was given mixed reviews but once again praised Burton's visuals and the well-written humor mixed in it. However, the character development was criticized and its plot lacked a clear end goal.
It still grossed a total of $245.5 million worldwide despite being released at the same time as The Avengers. Considering Burton's success rate, it wasn't as well-received as his other films.
Abraham Lincoln: Vampire Hunter (2012)
The next on our Tim Burton movies in order list has Burton producing the film rather than directing it. He co-produces Abraham Lincoln: Vampire Hunter along with Timur Bekmambetov and Jim Lemley. The film was shot in Louisiana a year before its release and received praise for visuals, fight scenes, and the uniqueness of the story. However, visual effects were noted to be overly used and its tone inconsistent. Abraham Lincoln: Vampire Hunter failed to meet its expected quota of $116 million. It is based on a novel by Seth Grahame-Smith.
The movie follows Abraham Lincoln's political career and life story with an added supernatural twist. Lincoln journeys on a quest against the lead vampire, Adam, in order to remove all the vampires in the United States. Lincoln does this within three steps. The first step is training under Henry Sturgess in order to learn how to kill vampires. The second step is running for the presidency in order to remove slavery. This is because slaves were the food source of the American vampires. Finally, launching an all-out attack against the vampires with the help of his allies.
WATCH ABRAHAM LINCOLN: VAMPIRE HUNTER ON AMAZON
Frankenweenie (2012)
We once again come back to stop-motion animation with the remake of Burton's Frankenweenie. Along with Alice in Wonderland, Burton directed and produced the film under Disney. It was based on the 1984 short film that Burton made which Disney fired him for.
Frankenweenie is an homage to Mary Shelley's Frankenstein. The film follows the story of Sparky and Victor Frankenstein. Victor revives his dead pet, Sparky, with electricity. However, unlike in the short film, the neighbors reanimate their pets too.
The voice cast for Frankenweenie features Winona Ryder, Catherine O'Hara, Martin Short, Martin Landau, and Conchata Farrell. It was the first-ever black and white feature-length film as well as the first stop-motion film for IMAX 3D. The movie did moderately well in terms of financial gain. Peers and audiences critically praised the film. Frankenweenie won a Saturn Award for the best-animated film. Golden Globe, Annie Awards, BAFTA, and Academy Awards also nominated the film in their events.
Captain Sparky VS The Flying Saucers (2013)
Not much is known about Captain Sparky vs. The Flying Saucers. It does serve as a mini-sequel to Frankenweenie from 2012, but only lasts 3 minutes. Mark Waring directed it while Derek Frey wrote the story. Tim Burton's involvement during production remains unclear. However, he did agree to the production of it seeing as the crew need his permission to feature his original characters.
The story features Victor and Sparky before Sparky's death. Victor shoots a short film featuring Sparky as an astronaut in space battling against flying saucers (presumably aliens). The short film begins with Victor playing the already finished homemade short for the audience
Big Eyes (2014)
We return to live-action films in 2014. Tim Burton directed Big Eyes, a chronicle of famous artist Margaret Keane and her relationship with her second husband, Walter Keane. It was based on Margaret's experiences in the '50s to the '60s when Walter stole Margaret's paintings of people with big eyes.
Big Eyes was released under The Weinstein Company. Critics praised the movie, and it even won two Golden Globe Awards and a nomination for BAFTA. It grossed $29 million over a $10 million budget, making it a moderate financial success.
Margaret marries Walter under the impression that Walter is a painter just like her. Unfortunately, Walter lied and he started to isolate and abuse Margaret, forcing her to lie to everyone and her own daughter. She eventually takes him to court, where he publicly embarrasses himself and Margaret wins the case. The movie focuses on Margaret's inner strength to face a man she once loved and protect her own worth and her daughter's safety.
Alice Through the Looking Glass (2016)
The success of Alice in Wonderland was followed by Alice Through the Looking Glass. The movie was not directed by Tim Burton but was produced by him along with Joe Roth, Jennifer Todd, and Suzanne Todd.
Johnny Depp, Mia Wasikowska, Helena Bonham Carter, and Anne Hathaway all reprised their roles. Disney premiered the film in London. The film was not as well-liked as the first. Critics noted how the film suffered from its bad characters and storylines. Praise for visual effects and performances of the actors, however, were rampant. Financially, Alice Through the Looking Glass was unsuccessful, earning only $299 million over a $170 million budget.
The movie picks up with Alice returning from her adventures overseas. She discovers that her ex-fiance and mother are trying to ruin her career by exchanging Alice's ship, the Wanderer, for her family's home. As she thinks about the issues she's facing in her world, a magic mirror transports her into Underland once more. This time it is the Mad Hatter who needs her help. Alice travels through time to save Mad Hatter and his family. Once she's successful in Underland, she returns to her world where she brings her mother to a foreign country and they live with their newly-built company.
WATCH ALICE THROUGH THE LOOKING GLASS ON AMAZON
Miss Peregrine's Home for Peculiar Children (2016)
No one could have been a better choice for Miss Peregrine's Home for Peculiar Children. The movie, based on Ransom Rigg's novel of the same name, was adapted for the screen by Jane Goldman and stars Eva Green, Samuel L. Jackson, Judi Dench, and then rising star Asa Butterfield.
The crew shot the film in Tampa Bay Area and London. It debuted at Fantastic Fest in Texas. 20th Century Fox then released the film to the theatres in September. The film was given mixed reviews but critics consistently praised Burton for his effectiveness as a director and his influence on the visual atmosphere.
The movie had a budget of $110 million but only collected $296 million worldwide. However, it reached number one at the box office in the Philippines, Brazil, Mexico, Australia, and France. Burton also earned success as he punctured the Indonesian and Malaysian markets.
WATCH MISS PEREGRINE'S HOME FOR PECULIAR CHILDREN ON AMAZON
Dumbo (2019)
The last of our Tim Burton movies in order is a pre-pandemic remake of Disney's Dumbo. The movie stars Danny DeVito, Eva Green, Alan Arkin, Colin Farrell, and Alan Arkin. It follows the story of the failing traveling circus and the family involved in its performance.
Dumbo underperformed financially. It earned $353 million earnings worldwide against a $170 million budget. Critics adored the ambition it took to create Dumbo. However, they believe it lacked emotional depth in comparison to Walt Disney's original version.
Dumbo features the financial struggles of the Medici Brothers' circus and their relationship with the Asian elephant Dumbo. He was born with feathers on his large ears, making it possible for him to fly. Dreamland eventually hires them. Unfortunately, Dumbo finds out his mother is working in another exhibition called Nightmare Island. The circus performers eventually gather to release Dumbo and his mother back to India. All goes well for them too, as they regain financial stability and refuse to force animals into the circus.
Conclusion
We hope you enjoyed learning all about the Tim Burton movies in order. Have you found a new Tim Burton movie to watch tonight? Or are you just glad to walk down memory lane? Either way, we can all agree that this list has made us further appreciate Burton's talents in storytelling.
Tim Burton hasn't stopped directing. He is currently producing Netflix's Wednesday and has officially confirmed the production of Beetlejuice 2.
Burton has placed himself in the hearts of many children and filmmakers. What is usually considered odd, grotesque, and unflattering turns beautiful by the touch of his hand. His work continues to inspire others as a way to accept who they are despite the looks and grievances other people may give them. As a result, it's almost impossible not to mention him as one of the most influential directors of all time. Hopefully, Burton will give us more beautiful films in the coming years. By then, we're sure that many of the children he inspired have grown to make names for themselves and may even be working with him side-by-side.
Sources:
https://facts.net/tim-burton-movies/
https://www.amazon.com/Dumbo-Colin-Farrell/dp/B07Q492TZW?crid=1CGHCQ55QHK7I&keywords=Dumbo&qid=1659599161&s=instant-video&sprefix=miss+peregrine%27s+home+for+peculiar+children%2Cinstant-video%2C296&sr=1-2&linkCode=ll2&tag=factsnet-20&linkId=dec3faf919aa8bcf0e03b207eb51800c&language=en_US&ref_=as_li_ss_tl
https://www.amazon.com/Alice-Through-Looking-Glass-Theatrical/dp/B01G2LHWK6?crid=1SP8ZF4DSGATO&keywords=Alice+Through+the+Looking+Glass&qid=1659597719&s=instant-video&sprefix=alice+through+the+looking+glass%2Cinstant-video%2C643&sr=1-1&linkCode=ll2&tag=factsnet-20&linkId=8d405caee30c1fc69e4a9dfa4d66ebb5&language=en_US&ref_=as_li_ss_tl
https://d23.com/7-tim-burton-films-you-can-stream-now-on-disney/