K-pop groups have since made its way to global mainstream music. One of them is BTS. If you are reading this article, then you might be one of the billions who have caught wind of the group's magic. Learn BTS facts about who they are, their music, their fans, and their local and international achievements. Beware of ending up as an ARMY, but there's nothing wrong with that anyway!
BTS actually started around 2010.
However, they only debuted in 2013. Members of the group were in a constant switch, and only RM was left of the original line-up.
The Bangtan Boys trained for nearly three years before their debut in 2013.
They released the album '2 Cool 4 Skool,' and the lead track was 'No More Dream.' Get the album on Amazon!
BTS created its Twitter and YouTube accounts to connect directly with the fans before debuting.
Made in July 2011 and 2012 respectively, the channels served as the main promotion mediums for the channel since then. Other social media platforms that BTS utilized are Facebook, Instagram, TikTok, and Naver V-Live.
BTS has a reputation for writing lyrics with sensitive topics.
Some of the subjects that their songs have covered are female empowerment, mental health issues, nihilism, school bullying, societal ideals, and even suicide.
The South Korean boyband also incorporates their music with various styles.
Aside from K-pop, they have also done blues, electronic dance music, hip-hop, house, rhythm, rock, and trap.
The Bangtan Boys were huge fans of Crossy Road.
They even tweeted the mobile game to ask for merchandise. Upon receiving the gifts, BTS members posted some adorable selfies alongside their small chicks.
The Bangtan Boys are also fans of anime.
A song that they released had the title 'Attack on Bangtan' which got inspiration from the Japanese anime series Attack On Titan.
BTS has an anti-violence campaign partnership with UNICEF.
Through music, they aim to execute campaigns to fight violence toward children and teens all over the world. It is known as 'Love Myself,' which is also the title of one of their songs.
BTS fans ARMY supported the cause greatly.
Within just two days of the partnership, the fans were able to raise $1 million. The donations helped feed malnourished children from different places on the planet.
BTS aided to the families of the victims of the 2014 Sewol Ferry Disaster.
They donated KR₩10,000,000 each. That amount is equivalent to about $8,950 USD.
In another instance, BTS donated rice.
They graced the K-Star Road opening ceremony with tons of the said agricultural product
One BTS house rule demands 1,000 won from members who would break a house rule.
However, the Bangtan Boys ended up getting rid of the charge. All of them kept breaking rules after rules that the fines were piling up too high. Mostly, they used the money collected to buy pizza and chicken.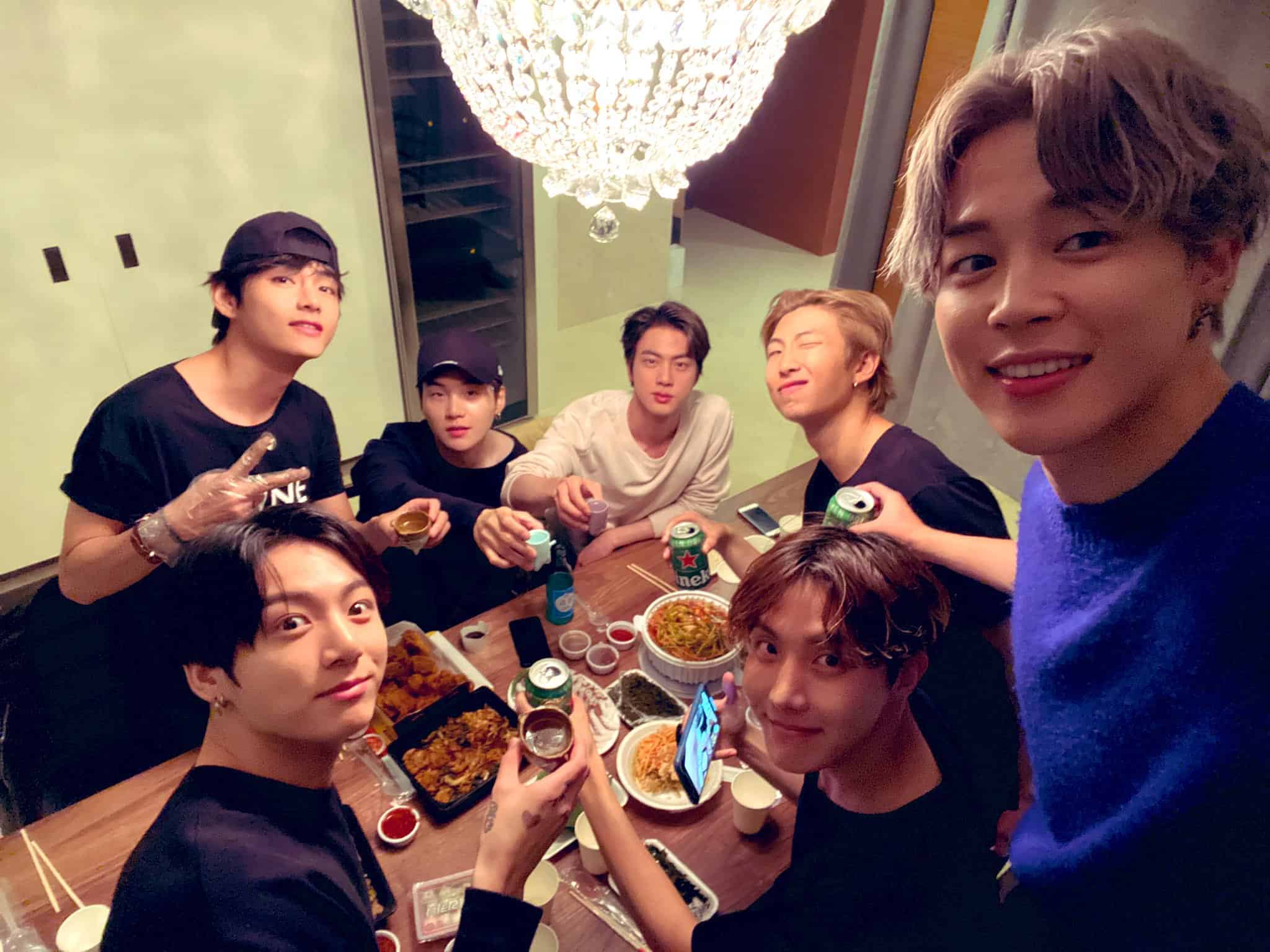 The real name of RM is Kim Nam Joon (김남준).
Although his old stage name was 'Rap Monster,' his current one now stands for 'Real Me.' He was born in Ilsan, Gyeonggi-d on September 12, 1994. RM's ideal type is someone sexy not just physically, but mentally, and is confident and thoughtful.
The full name of BTS member Jin is Kim Seok Jin (김석진).
Jin was born in Anyang, Gyeonggi-do on December 4, 1992. A Sagittarius, his ideal type is a girl similar to a puppy when it comes to looks and personality. She should also be kind, good in the kitchen and must take good care of him.
Bangtan Boy SUGA's real name is Min Yoon Gi (민윤기).
Yoongi is a Pisces born on March 9, 1993, in Buk-gu, Daegu. His ideal girl is someone who likes music, most especially hip-hop.
Before he became known as SUGA, Yoongi uses the state name 'Gloss.'
It was only back when Yoongi was still a lyricist in Daegu. After signing with BigHit, he wanted to keep 'Gloss' but was advised otherwise.
J-Hope's real name is Jung Ho Seok (정호석).
He was born on February 18, 1994, in Gwangju. For J-Hope, a girl who loves him, thinks a lot, and is good in the kitchen is ideal.
J-Hope was once a trainee for JYP.
Before becoming a part of BigHit's BTS, J-Hope partook in the group 'Neuron' for competitions and has even reached the finals.
Jimin's full name is Park Ji Min (박지민).
He made stage the name he was given upon birth in Busan on October 13, 1995. Jimin's ideal girl is nice, cute, and smaller than him.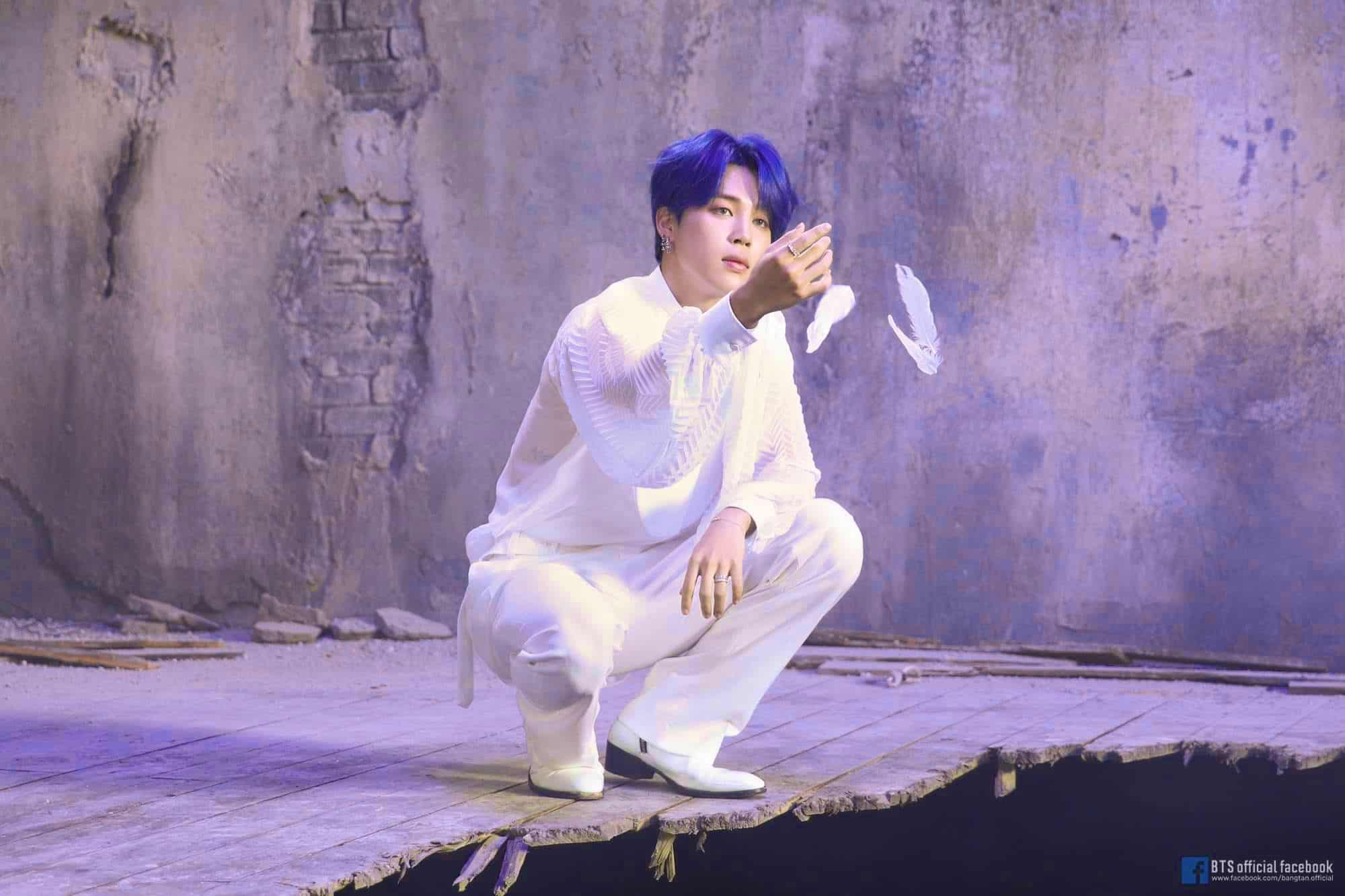 His stage name is V, but there's no such letter in his name Kim Tae Hyung (김태형).
He was born on December 20, 1995 back in Daegu. V wants an aegyo-filled girl who would take care of him and loves none other than him.
READ ALSO: How Tall is Caillou
BTS Member V is ambidextrous.
This means that he can write using both his right hand and left hand.
Jung Kook's full name is Jeon Jeong Guk (전정국).
The youngest of the band, Jung Kook was born on September 1, 1997, in Busan. However, his height is not so young at 5'10" or 178 cm. Jung Kook's abs is a vital part of the choreography of their song 'Fake Love.'
Jung Kook's ideal type is a girl smaller than him.
She should be at least 168 cm tall, has pretty legs, smart and good in the kitchen. Also, the girl must be a good singer and should be a good wife to him.
BTS released Wake Up in December 2014.
This album was their first Japanese album with songs that are not in Korean in any of their previous albums. Still, none of the songs in Wake Up had music videos. Get this album on Amazon now!
'War of Hormone' from the 'Wake Up' album was criticized for lyrics objectifying women.
The Bangtan Boys ended up releasing a statement stating that upon reviewing the lyrics, they realized how people could perceive it as misogynistic. Still, they proved that it was not their intention when they wrote it.
BTS' music video for their song 'Dope' was the first to exceed 100 million views on YouTube.
It garnered international attention for how it tackled the struggle that young people face in succeeding the expectations placed upon them. Dope is a single for The Most Beautiful Moment In Life Pt.1 album released in April 2015.
'For You' is the band's first Japanese album song to have a music video.
'For You' is released in June 2015. The song was not in any Korean album prior to that.
The inspiration for the BTS song 'Baepsae' is a Korean proverb.
It says, 'When crow-tit walk like a stork, its crotch will tear.' Also known as 'Silver Spoon,' the song portrays young people as the crow-tit in their attempt to keep up with the storks or the people in power. However, they end up ruining themselves instead.
BTS song 'Blood, Sweat & Tears' was inspired by Herman Hesse's Demian.
"The song relays an optimistic determination to use our wings to go far, even if we are met with temptations in life," SUGA explained. It is part of the album entitled 'Wing' released in October 2016. Get this album on Amazon.
BTS song '21st Century Girl' is for women encouragement.
Lyrics begin with "You worth it, you perfect, Deserve it just work it." Like a feminist anthem, the song inspires women to ignore societal pressure and feel more confident in their own skin.
BTS song 'DNA' is historic for the band.
This song initiated the band's journey to mainstream America. Then, BTS debuted on US TV at the 2017 AMAs where they performed DNA. The topic expresses young and passionate love.
BTS song 'Don't Leave Me' is the opening theme for Signal, a Japanese TV series.
It is part of the Japanese album 'Face Yourself' released in April 2018. While the song does not have its own music video, it still rose to fame. Get the album 'Face Yourself' on Amazon.
BTS paired up with American singer Halsey and released Boy With Luv (작은 것들을 위한 시).
It is a single for their album Map of the Soul: Persona. Written with fans in mind, Boy With Luv promotes the appreciation of the small things in life. Get this album on Amazon.
BTS won several awards in the Billboard Music Awards.
They were awarded the Top Social Artist from 2017 to 2019 and also Top Duo/Group in 2019.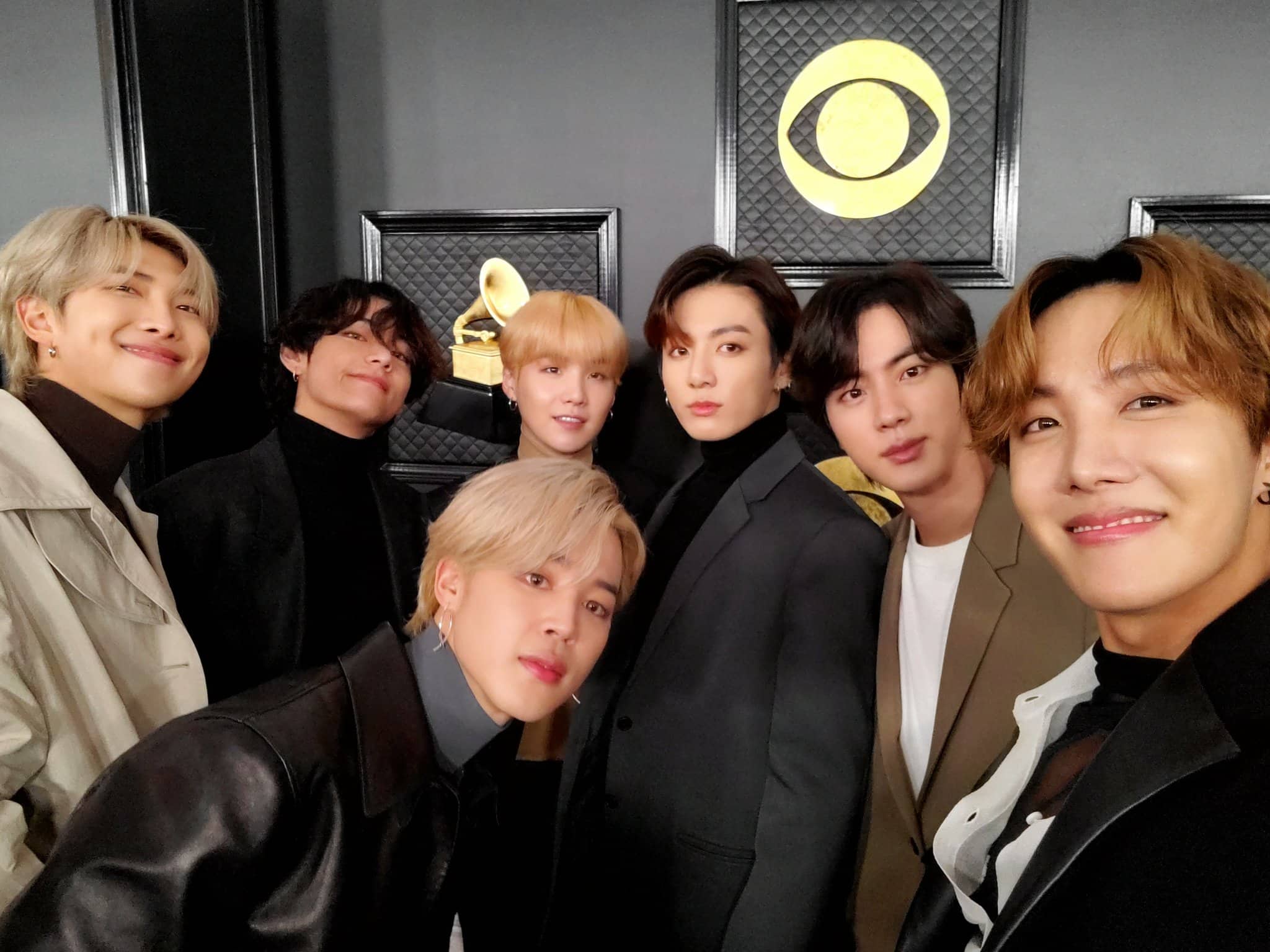 E! People's Choice Awards granted BTS recognition as well.
In 2018 alone, the So-Korean boy band received the titles The Group of 2018 and The Social Celebrity of 2018. Their song 'Idol' also won The Song of 2018 and The Music Video of 2018.
Teen Choice Awards recognized not only the band but also their fans.
BTS won Choice International Artist in 2017 and 2018, while ARMY won Choice Fandom in 2018.
BTS member SUGA earned individual awards.
Melon Music Awards gave him the Hot Trend Award in 2017 for 'Wine.'
Another individual awardee is V.
The 2018 Soompi Awards recognized V as the Best Idol actor from the drama 'Hwarang,' and was also part of the Best Acting Ensemble Hwarang Cast. Paired with Jin, he produced 'It's Definitely You' for the drama which was nominated for Best OST.
BTS became the first K-Pop group that got its own Twitter emojis.
The emoji raised a challenge for the Bangtan Boys to locate their biggest fan bases. As a result, Brazil, Turkey, and Russia topped the list.
In Korea, BTS' Twitter account is the most followed.
The boys use @BTS_twt as their joint Twitter account and @BTS_bighit as their second. While the former was the first Korean account to have 20 million followers, the latter only has around 15 million.
BTS owns Korea's most-followed Twitter account.
It automatically followed their feat as the first 20-million follower account in the country. Moreover, their management Big Hit stands alongside them in the top three most-followed Twitter accounts in Korea.
In 2017 and 2018, BTS is the most-tweeted-about celebrity.
Their debut in 2013 developed into international fame in 2017. Aside from the band's Billboard Music Awards recognitions and Twitter records, member Jimin also ranked solo at 8th place in 2018.
BTS set the Guinness World Record for the most Twitter engagements for a music group.
First, in November 2017, they earned an average retweet count of 252,200. They outranked themselves in April 2019 by garnering 422,228.
Boy With Luv by BTS feat. Halsey set 2 Guinness World Records.
It garnered both the Most Viewed YouTube Video in 24 Hours and Most Viewed YouTube Music Video in 24 Hours by a K-pop group. Now with over 600 million views, the music video was released in April 2019.
BTS earned another Guinness World Record for having the fastest time to reach 1 million followers on TikTok.
Upon creating the account in September 2019, it took only 3 hours and 31 minutes for a million accounts to follow the band.
The Gaon Music Chart recognized BTS for earning the highest sales ever for an Album.
BTS released Love Yourself: Answer in August 2018 and has already garnered 2.03 million sales in less than 3 months. As regulated by Korea's Gaon Music Chart, the sales made it the highest-selling album in Korean history. Get one of this best-selling album on Amazon.
On Spotify, BTS is the first Asian artist to surpass 5 billion streams.
They also earned the title as the First K-pop group when they released Map of the Soul: Persona.
BTS also has the most streamed K-pop song on Spotify.
As per Forbes' October 2 report, 'Boy With Luv' by BTS ft. Halsey was played about 285 million times on the platform.
BTS was the first Korean act nominated for an AMA.
They performed in the ceremony in 2017 and were recognized as the Favorite Social Artist in 2018. Also, BTS became the first K-pop group nominated for a Main Award for their recognition as Favorite Duo/Group in 2019.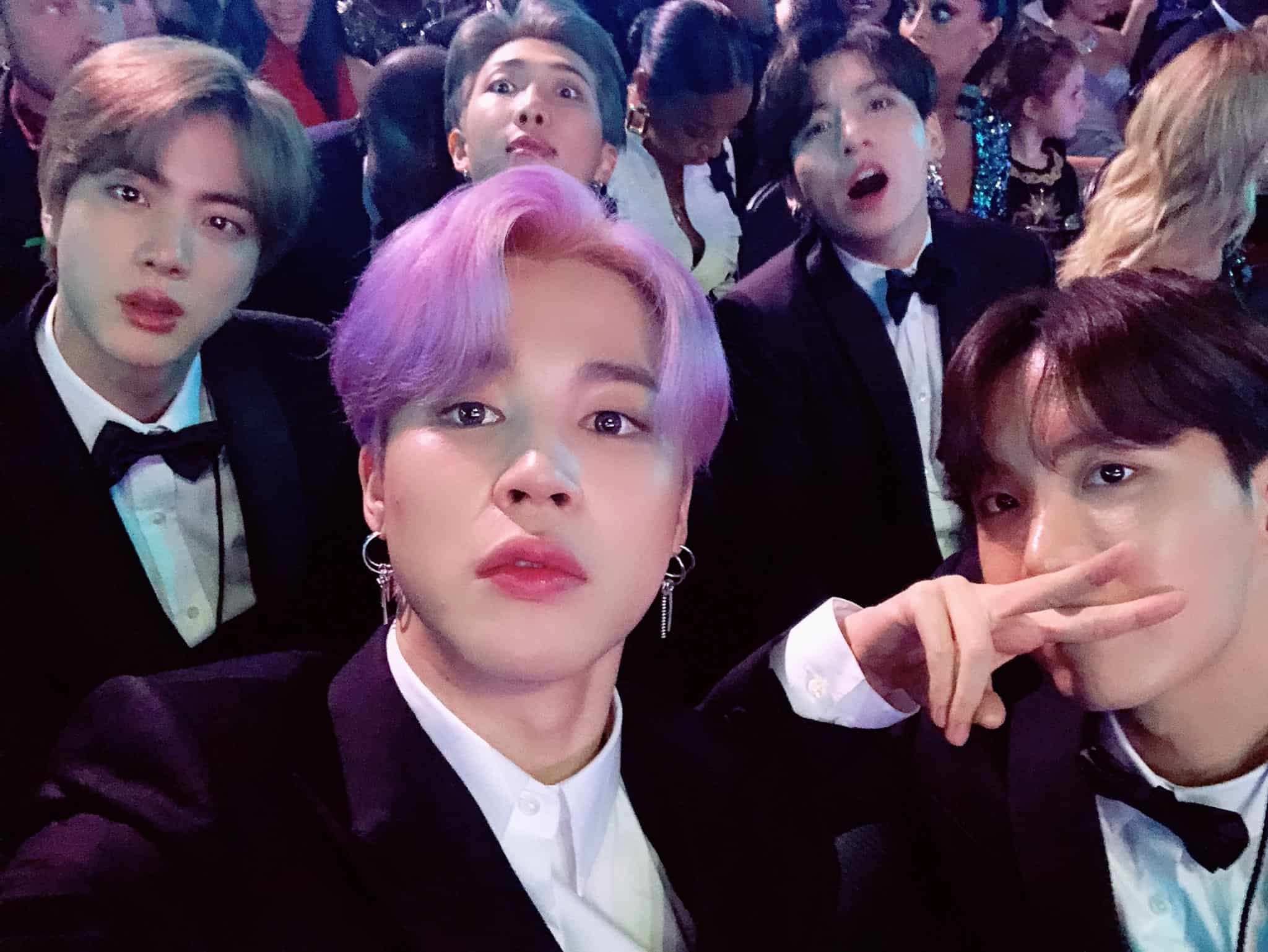 BTS was the first Korean Act to perform in the Grammy Awards.
The show also gave the fanboys the opportunity to hand the Best R&B Album Award to H.E.R.
BTS is the first K-pop group to receive a nomination from Billboard Music Award.
Their nomination and win in 2017 broke Justin Bieber's six-year streak.
BTS also became the first K-Pop group to be nominated for a Main Award in BBMA.
Not only were they nominated for Top Duo/Group, but they also won the award. Both were firsts in the show's history.
Their album was the first K-Pop album to rank number 1 on the Billboard 200.
Their album BTS Love Yourself: Tear was released in 2018. When it topped the Billboard 200 chart, it also became the first K-pop album to achieve it and the second to reach the top 10.
The same album became the First Foreign-Language Album to rank 1st since 2006.
This record broke the 12-year reign of Divo's Ancora album.
BTS was the first K-Pop group to have a Top 10 hit in the BBH 100.
'Fake Love' is the lead single for their album Love Yourself: Tear. Its debut at Billboard Hot 100's 10th place made history. However, they topped themselves in April 2019 when 'Boy With Luv' debuted at 8th.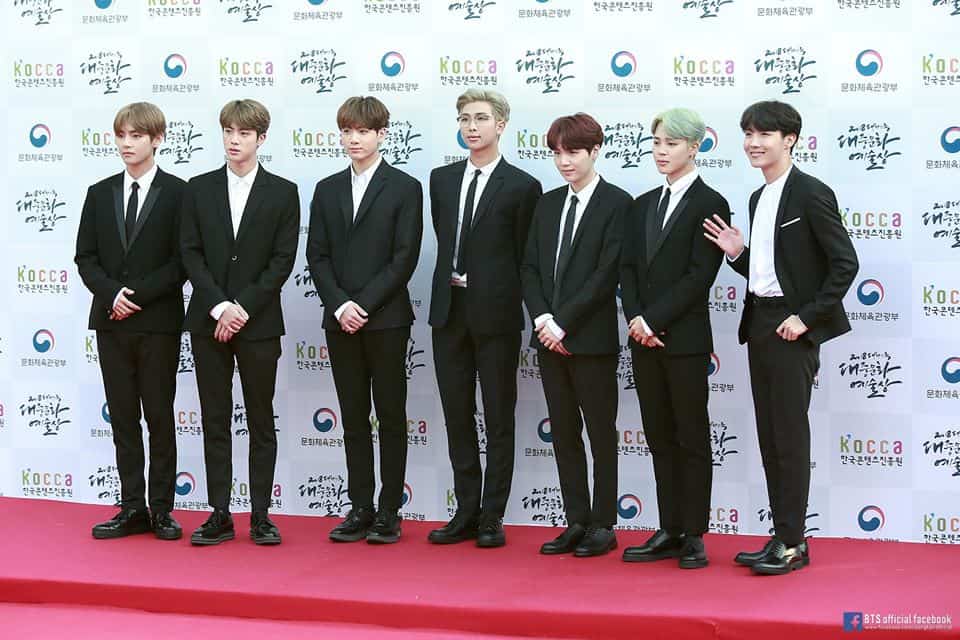 BTS became the first K-pop act to rank 1st in the Billboard Artist 100 Chart.
Billboard defines the Artist 100 chart as "measures artist activity across key metrics of music consumption, blending album and track sales, radio airplay, streaming, and social media fan interaction to provide a weekly multi-dimensional ranking of artist popularity."
BTS followed The Beatles' record in having 3 Billboard Number 1s within a year.
Love Yourself: Answer ranked first in August 2018, and then Map of the Soul: Persona did in April 2019.
BTS became the first and only Korean band to top the US Billboard Chart.
Their two albums Love Yourself: Answer and Map of the Soul: Persona did the magic.
BTS also made the first album by a Korean artist to top the UK Official Albums Chart.
Love Yourself: Tear ranked number 8, Love Yourself: Her ranked number 14, and Love Yourself: Answer ranked number 14. In April 2019, they made history when Map of the Soul: Persona ranked first.
BTS became the first Korean act to receive Gold Certification from the RIAA.
When Love Yourself: Answer sold half a million units, they made history by receiving a Gold Album Certification from the Recording Industry Association of America.
Sources:
https://www.koreaboo.com/lists/rare-bts-trivia-facts/
https://bangtancutefacts.tumblr.com/
https://www.pinterest.com/anitaale41/bts-facts/
https://www.seventeen.com/celebrity/music/a27722504/bts-members-facts/
https://www.australiaunwrapped.com/25-facts-about-bts-that-will-make-you-a-true-fan/