Sometimes, when you watch a film, you end up losing track of time. The story catches your attention so much that by the time your eyes zero in on a clock, two hours have already passed. The average movie runtime is around 2 hours long. A lot of films, however, run past that. In mainstream cinema, 3-hour films often count as long movies. Star Wars films and movies from the Marvel Cinematic Universe often cross that line, but did you know there are some that can go on for longer than three hours? In fact, some will even take more than a day for you to finish watching.
Whether you're trying to test your attention span or just looking for good movies to watch when bored, then why not give these films a try? Read on for a list of 40 of the longest movies ever!
Logistics – 51,420 minutes
Director: Erika Magnusson and Daniel Andersson
Year: 2012
Movie runtime: 51,420 minutes (35 days and 17 hours)
The film follows the production cycle of a pedometer. Magnusson and Andersson show the step-by-step process in reverse chronological order, from the store where they purchased the pedometer to the factory that manufactured it. The longest movie ever made is in real-time, which is why the runtime exceeds an entire month.
Modern Times Forever – 14,400 minutes
Director: Bjornstjerne Reuter, Christiansen, Jakob Fenger, Rasmus Nielsen
Year: 2011
Movie runtime: 14,400 minutes (10 days)
The second-longest movie ever showcases how the Stora Enso Building in Helsinki decays over the course of a thousand years. Directors projected this against the building itself during its original screening.
Cinématon – 12,420 minutes
Director: Gerard Courant
Year: 2009
Movie runtime: 12,420 minutes (8 days and 15 hours)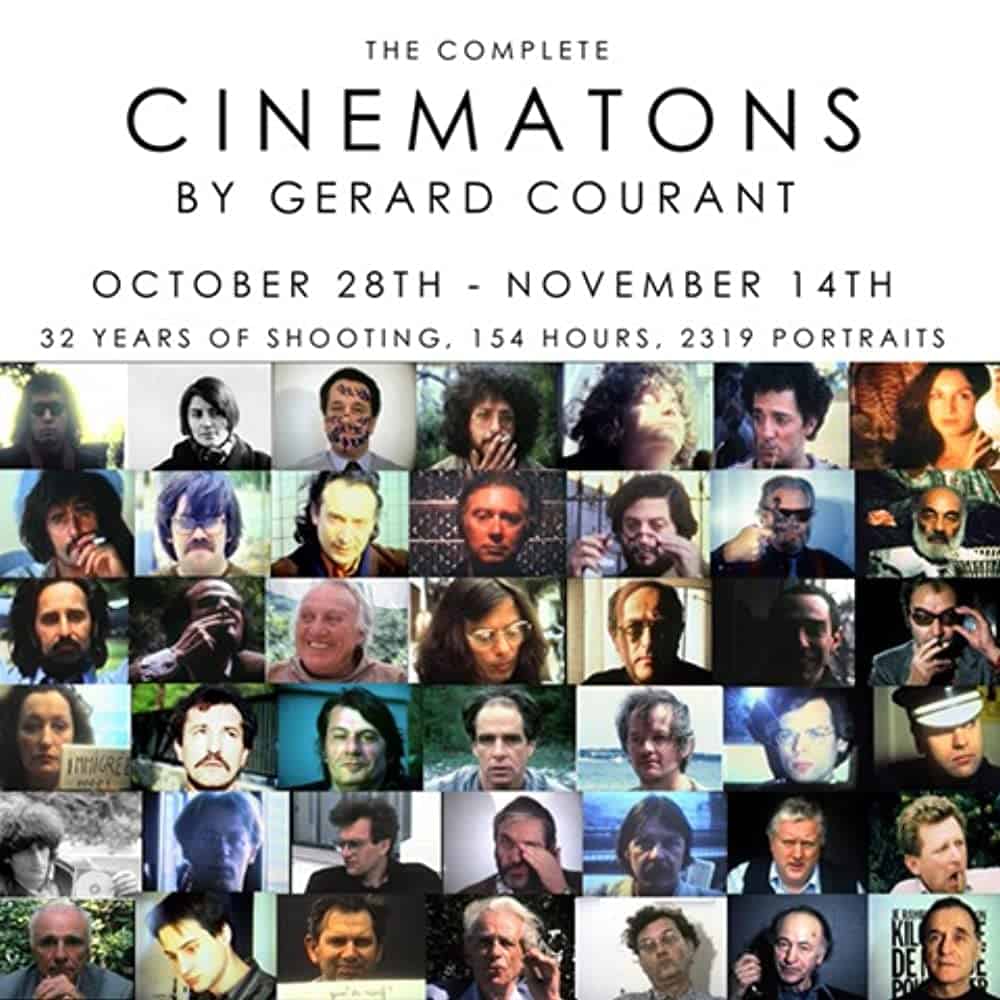 One of the longest movies in the world comprises a series of silent vignettes. Director Courant filmed various celebrities and friends who were free to do whatever they wanted for 3 minutes and 25 seconds. It took the director 30 years to gather his footage.
Beijing 2003 – 9000 minutes
Director: Weiwei Ai
Year: 2004
Movie runtime: 9000 minutes (6 days and 6 hours)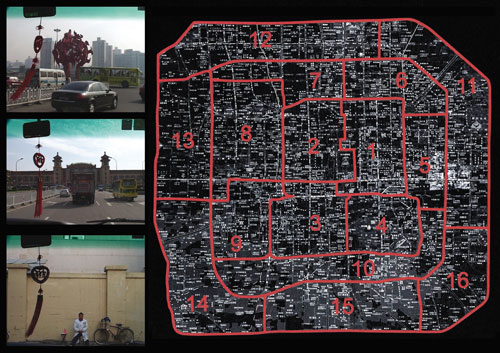 In the world's fourth longest movie ever, Director Ai mounts a camera on a vehicle that drives down every single street in Peking's ring road. The film showcases the city's sights and culture.
Untitled #125 – 7200 minutes
Director: Josh Azzarella
Year: 2011
Movie runtime: 7200 minutes (5 days)
Azzarella's experimental film expounds on a specific scene from the film, "The Wizard of Oz." This scene is taken from the first part of the film, from the tornado that blows away Dorothy's house to when Dorothy meets Glinda the Good Witch. The fifth-longest movie ever aims to show exactly what Dorothy experienced during the first leg of her journey.
An alternative title to the film is "Hickory."
Amria Ekta Cinema Banabo – 1260 minutes
Director: Md Ashraful Alam
Year: 2019
Movie runtime: 1260 minutes (21 hours)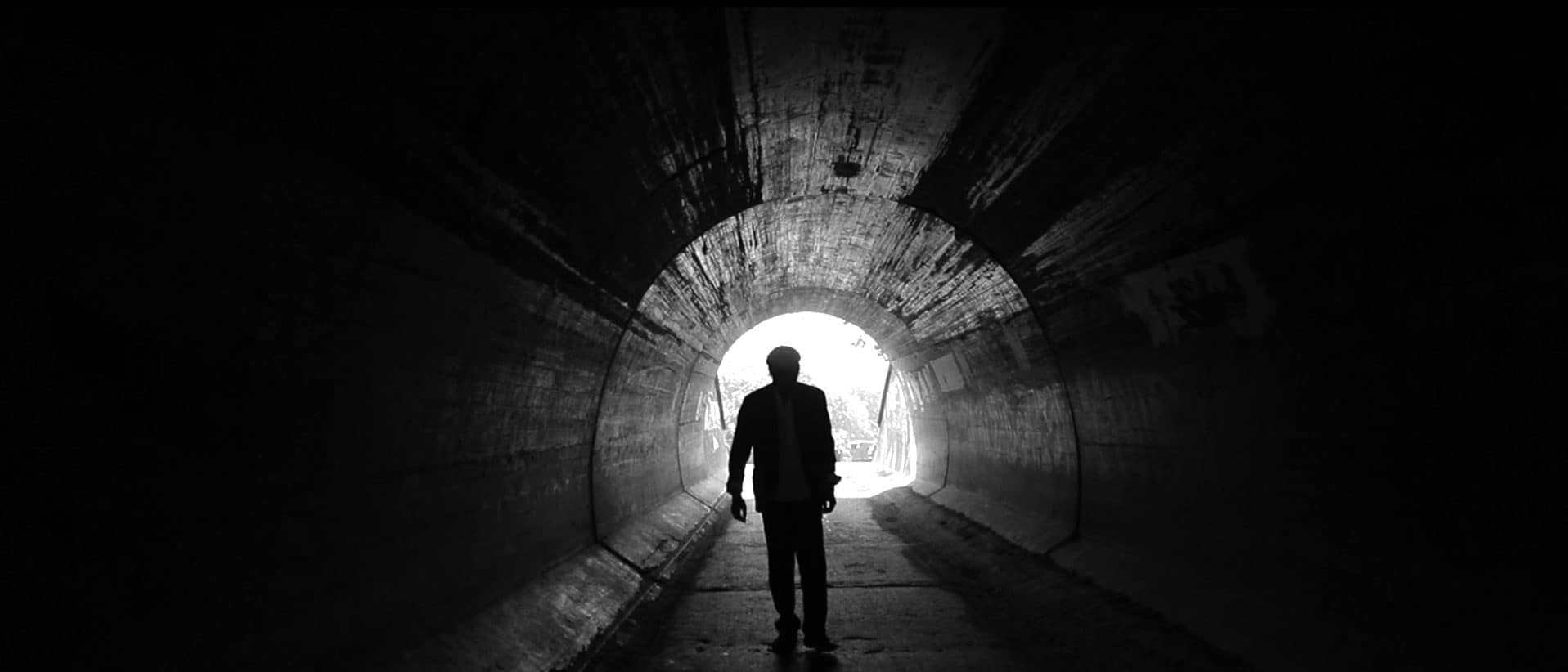 This is the longest non-experimental film ever. It will take you almost an entire day to watch the movie in its entirety. The English title of the film is "The Innocence."
The film follows the story of Kabir, who seeks repentance for accidentally killing an ant. Razzaq, a vagabond, believes that the world is a cinema and God is the director with cameras trained on everybody. After they meet, he tells Kabir that he has to film his own movie and act as the protagonist in order to repent.
Resan (The Journey) – 873 minutes
Director: Peter Watkins
Year: 1987
Movie runtime: 873 minutes (14 hours 33 minutes)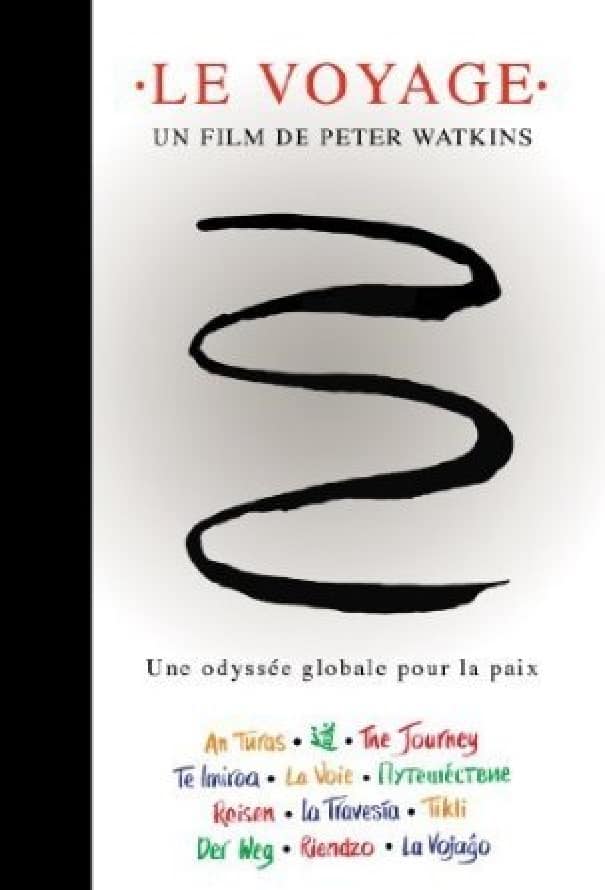 The second-longest non-experimental film is a Swedish documentary. The film's themes center on war, specifically nuclear weapons and military spending. The documentary features a series of interviews of civilians being asked about their knowledge on these topics.
La Flor – 808 minutes
Director: Mariano Llinas
Year: 2018
Movie runtime: 808 minutes (13 hours 28 minutes)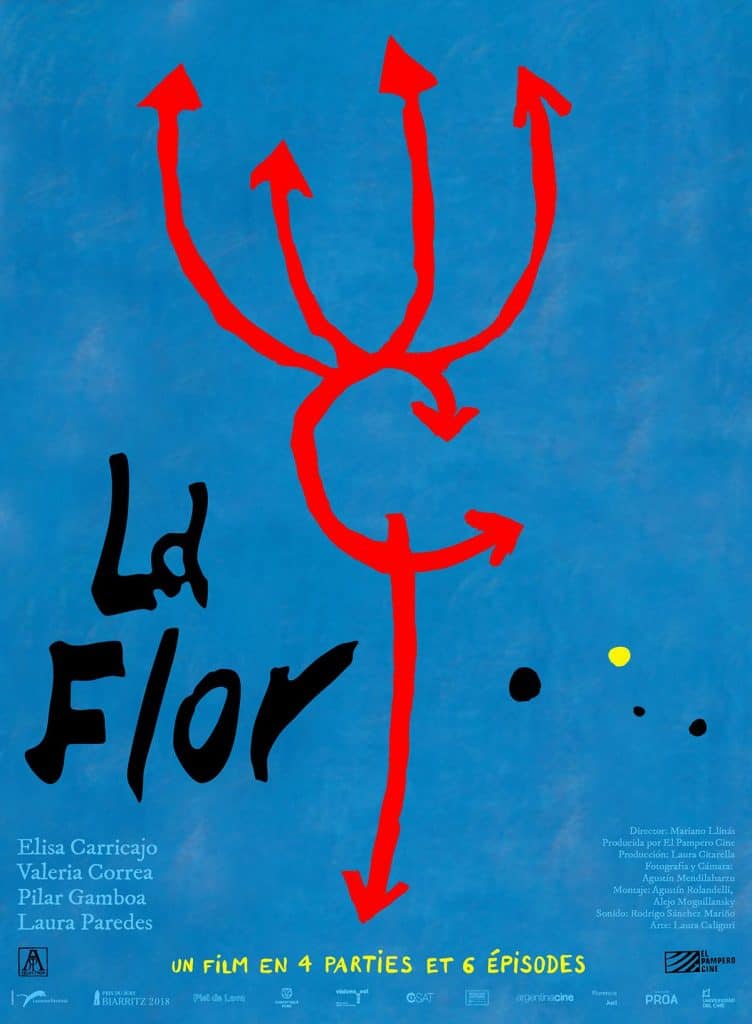 One of the longest movies ever is an Argentine film in six separate episodes. In an on-screen appearance, director Llinas explains the connection between these episodes and the film's overall structure. Each episode deals with different subplots and genres.
Out 1: Noli Me Tangere – 773 minutes
Director: Jacques Rivette
Year: 1971
Movie runtime: 773 minutes (12 hours 53 minutes)
Like La Flor, Out 1: Noli Me Tangere comprises separate episodes. Director Rivette divides the film into eight parts. These parts each span 90 to 100 minutes. Set during 1968 France, the film features parallel subplots, with characters' lives loosely intertwined yet independent from one another.
Evolution of a Filipino Family – 643 minutes
Director: Lav Diaz
Year: 2004
Movie runtime: 643 minutes (10 hours 43 minutes)
One of the longest movies ever is a Filipino film about an impoverished family of farmers. Director Diaz highlights the struggles of a family and how they overcome these challenges. The original title in Filipino is "Ebolusyon ng Isang Pamilyang Pilipino." This directly translates to "Evolution of a Filipino Family" in English.
Shoah – 566 minutes
Director: Claude Lanzmann
Year: 1985
Movie runtime: 566 minutes (9 hours 26 minutes)
Another one of the longest movies ever is a French documentary. 11 years in the making, this documentary features interviews with survivors of the Holocaust. Director Lanzmann visits different German Holocaust sites in Poland in order to find interviewees.
Tie Xi Qu: West of the Tracks – 551 minutes
Director: Wang Bing
Year: 2003
Movie runtime: 551 minutes (9 hours 11 minutes)
Another documentary on this movie list is Tie Xi Qu: West of the Tracks. The film comprises three parts, namely "Rust," "Remnants, and "Rails."
Named as one of the most important films from the 2000s, the documentary features the decline of the Tiexi district. Specifically, Tiexi district is one of Shenyang's industrial areas that once thrived before the rise of the free market.
Death in the Land of Encantos – 540 minutes
Director: Lav Diaz
Year: 2007
Movie runtime: 540 minutes (9 hours)
Another Lav Diaz film makes it to the list of the longest movies ever. Death in the Land of Encnatos, or "Kagadanan sa Banwaan Ning Mga Engkanto," features protagonist Benjamin Agusan. He is a Filipino poet who moves back to his hometown in the Philippines after living in Russia. Throughout the film, he meets old friends and lovers.
Heremias – 519 minutes
Director: Lav Diaz
Year: 2006
Movie runtime: 519 minutes (8 hours 39 minutes)
Back-to-back with another Lav Diaz film, Heremias features the life and struggles of Heremias. In this movie, Heremias struggles as his ox cart is stolen from him. He travels from his village to the city, but the rural police only take advantage of his innocence. In addition, the film uses religious symbolism to highlight its themes of faith and corruption.
An alternative title of the film is "Book One: Legend of the Lizard Princess."
Dead Souls – 495 minutes
Director: Wang Bing
Year: 2018
Movie runtime: 495 minutes (8 hours 15 minutes)
This documentary film features interviews with survivors of the hard-labor camps and reeducation camps across China's provinces. Director Bing showcases the testimonies of over 120 survivors.
A Lullaby to the Sorrowful Mystery – 485 minutes
Director: Lav Diaz
Year: 2016
Movie runtime: 485 minutes (8 hours 5 minutes)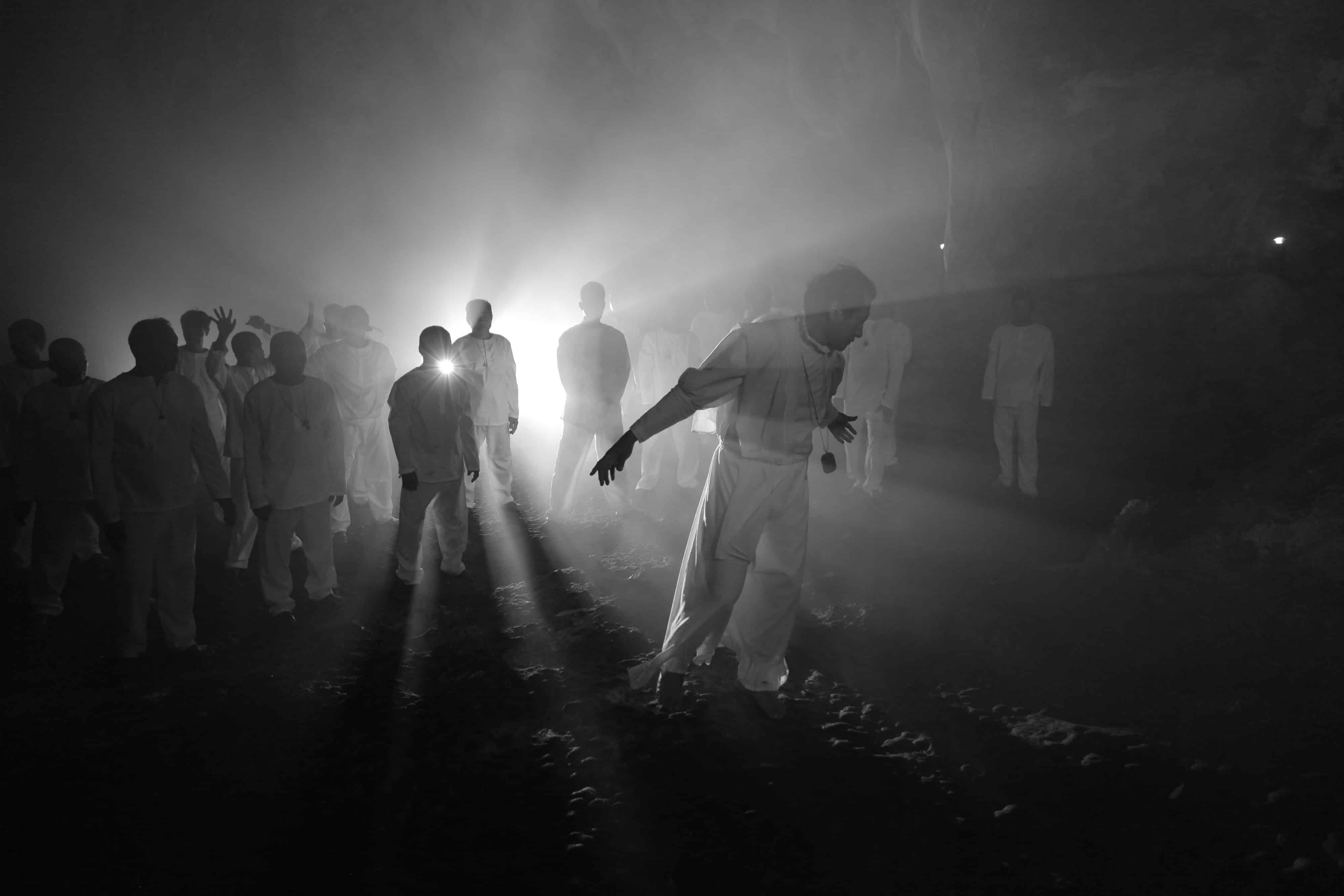 It's no surprise at this point that Lav Diaz favors long-running movies. Another one from his filmography is a little over 8 hours. This historical fantasy drama features famous Filipino personalities such as Isagani, Simoun, Georgia De Jesus, and Andres Bonifacio. This film, however, was not well-received. Many critics called the film draggy and confusing.
The Works and Days (of Tayoko Shiojiri in the Shiotani Basin) – 480 minutes
Director: Anders Edstrom and C.W. Winter
Year: 2020
Movie runtime: 480 minutes (8 hours)
This film comprises four parts. Directors Edstrom and Winter feature the professional and personal life of Tayoko, a farmer, through a geographic description. The film is set in Kyoto, Japan.
O.J. Made in America – 467 minutes
Director: Ezra Edelman
Year: 2016
Movie runtime: 467 minutes (7 hours 47 minutes)
This documentary follows the life of O.J. Simpson, a former football player and convicted felon. The film covers different facets of Simpson's life, from his celebrity career to his imprisonment for robbery. The film also explores social issues such as race and celebrity culture.
Melancholia – 450 minutes
Director: Lav Diaz
Year: 2008
Movie runtime: 450 minutes (7 hours 30 minutes)
Lav Diaz's Melancholia comprises three parts and an epilogue. In this film, Diaz features the stories of a prostitute, pimp, and nun. The film focuses on themes of sadness and how to overcome it, be it in unconventional ways.
Unlike "A Lullaby to the Sorrowful Mystery," critics liked this film. Currently, Melancholia scores an 80% audience score on Rotten Tomatoes.
CzechMate: In Search of Jiri Menzel – 448 minutes
Director: Shivendra Singh Dungarpur
Year: 2018
Movie runtime: 448 minutes (7 hours 28 minutes)
One of the longest films ever is a documentary about Jiri Menzel, a Czech New Wave film director. The Czech New Wave refers to Czechoslovak filmmakers who began making movies in the 1960s. These films often contain dark and absurdist humor. Likewise, Dungarpur's film comprises a series of archival footage, interviews, and snippets from classic films.
Satantango – 439 minutes
Director: Bela Tarr
Year: 1994
Movie runtime: 439 minutes (7 hours 19 minutes)
This long movie is a Hungarian epic drama shot in black-and-white. The title directly translates to "Satan's Tango" in English.
Based on the novel of the same name, the film features a group of farmers who conspire to steal a large sum of money from the other villagers. Things do not go according to plan when a former co-worker, one who was presumed dead, returns.
La Roue – 413 minutes
Director: Abel Gance
Year: 1923
Movie runtime: 413 minutes (6 hours 53 minutes)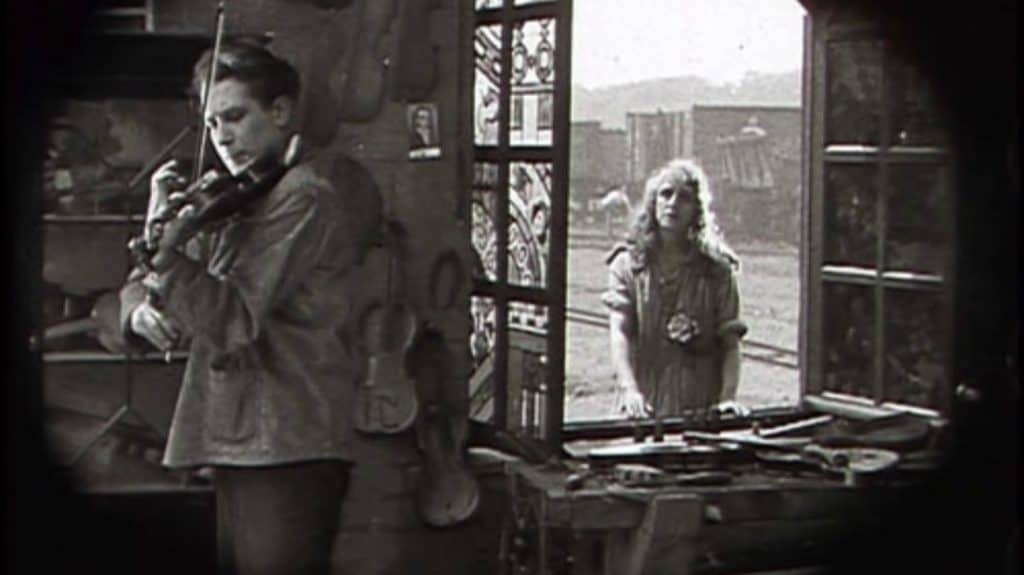 The title of this film translates to "The Wheel" in English. Restoration of the film was released in 2019. This French silent film is one of the longest movies ever. The silent film features title cards in French to properly relay the plot.
The film follows the story of Sisif, a railroad engineer, after he rescues and adopts a young girl named Norma orphaned by a train crash. Through the years, Norma lives with Sisif and his son, Elie. However, things get complicated when Sisif suddenly develops romantic feelings for Norma as she grows older.
The Best of Youth – 382 minutes
Director: Marco Tullio Giordana
Year: 2003
Movie runtime: 382 minutes (6 hours 22 minutes)
The original title of this Italian film is "La meglio gioventu." This movie is an Italian epic that follows the story of an Italian family from 1966 to 2003. The main characters of the film are Nicola and Matteo. They are two brothers separated during their youth. The film shows their lives during post-World War II as they deal with love, loss, and grief.
Century of Birthing – 360 minutes
Director: Lav Diaz
Year: 2011
Movie runtime: 360 minutes (6 hours)
Relatively shorter than his other films, Lav Diaz features a struggling artist in his 2011 film. The original title is "Siglo ng Pagluluwal" in Tagalog.
The story follows the life of filmmaker Homer and his struggle in finishing his latest work. He struggles with balancing the pressure and expectations of his co-workers, girlfriends, and the industry.
In this film, Diaz meditates on the rise of fundamentalism in society. Fundamentalism refers to a strict and literal interpretation of principles in a religion such as Islam or Protestantism.
Near Death – 358 minutes
Director: Frederick Wiseman
Year: 1989
Movie runtime: 358 minutes (5 hours 58 minutes)
This film features cases from the Medical Intensive Care Unit at Boston's Beth Israel Hospital. In his longest film ever, Wiseman showcases the relationships of patients, families, and medical staff. The film deals with heavy themes of life and death. It highlights the ethical and legal consequences of their decision-making.
Karamay – 356 minutes
Director: Xu Xin
Year: 2010
Movie runtime: 356 minutes (5 hours 56 minutes)
This black-and-white film is a documentary about the 1994 Karamay fire. On December 8, 1994, a fire devastated a theatre. At this moment, the theatre was hosting a special variety performance with 1,000 schoolchildren and teachers present. According to survivors, the cause of the fire was stage lights, short-circuiting, and falling on the curtain. Eventually, the fire took 325 lives, 288 of them children aged between 7 and 14.
The documentary film pays homage to the lives lost in this horrible tragedy.
DAU Degeneration – 355 minutes
Director: Ilya Khrzhanovskiy and Ilya Permyakov
Year: 2020
Movie runtime: 355 minutes (5 hours 55 minutes)
Unlike most of the other longest movies on this list, this film is a mix of horror, thriller, and drama. DAU. Degeneration, or "DAU. Degeneratsiya," is about the scandals that take place in a secret Soviet research Institute.
This secret institute conducts unethical and occult experiments to create the "perfect" person. Tensions rise when a fresh group of test subjects turns out to be a radical right-wing group who are tasked to destroy the institute's research and experiments.
Little Dorrit – 350 minutes
Director: Christine Edzard
Year: 1987
Movie runtime: 350 minutes (5 hours 50 minutes)
Based on the Charles Dickens novel, "Little Dorrit," this film is one of the longest movies ever. The protagonist, Arthur, finds himself entangled in the lives of Amy Dorrit and her incarcerated father. His encounter with Amy Dorrit, his mother's seamstress, provides him with new opportunities and acquaintances.
Despite the film's short budget, critics sing praises for the adaptation. The film also received two Oscar nominations. One for Actor in a Supporting Role for Alec Guinness, and another for Writing (Screenplay Based on Material from Another Medium) for Christine Edzard.
Carlos (2010)
Director: Olivier Assayas
Year: 2010
Movie runtime: 339 minutes (5 hours 39 minutes)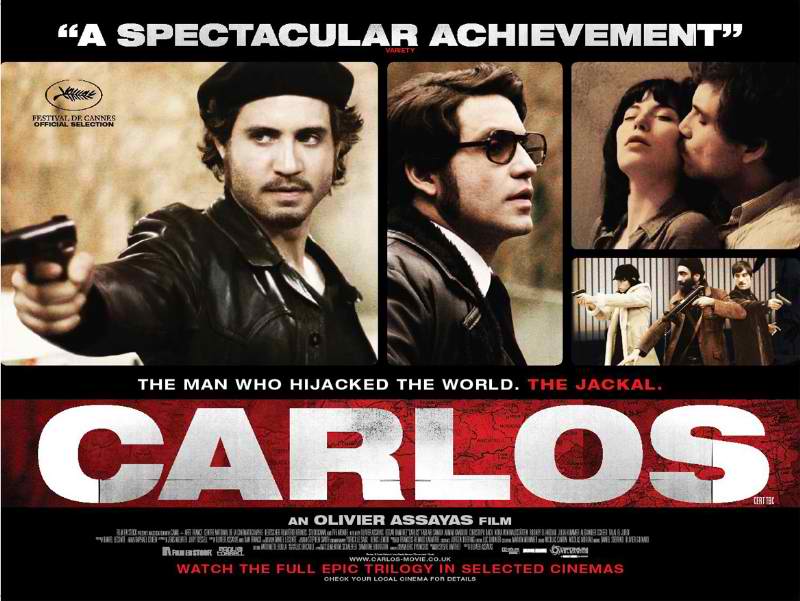 This biographical film follows the story of Carlos the Jackal, a Venezuelan terrorist from the 1970s. Carlos is one of the most wanted fugitives from the 1900s. He committed several crimes in Europe and the Middle East. This includes bombings, kidnappings, and the murder of a French government informant and two counterintelligence agents.
Despite the long running time, audiences enjoyed the film. This film received a 93% on Rotten Tomatoes' Tomatometer. It also received an 85% audience score.
Mula sa Kung Ano ang Noon – 338 minutes
Director: Lav Diaz
Year: 2014
Movie runtime: 338 minutes (5 hours 38 minutes)
The title of this film translates to "From What Is Before" in English. This Filipino drama is another film by Lav Diaz. It follows the story of a remote barrio in the Philippines in 1972. President Ferdinand E. Marcos places the entire country under Martial Law, and the Armed Forces of the Philippines arrive at the barrio to exact this law.
In this harrowing film, Diaz showcases the harsh reality of police brutality. In 2014, the film won the Golden Leopard. This is the main prize at the Locarno International Film Festival.
Napoleon – 332 minutes
Director: Abel Gance
Year: 1927
Movie runtime: 332 minutes (5 hours 32 minutes)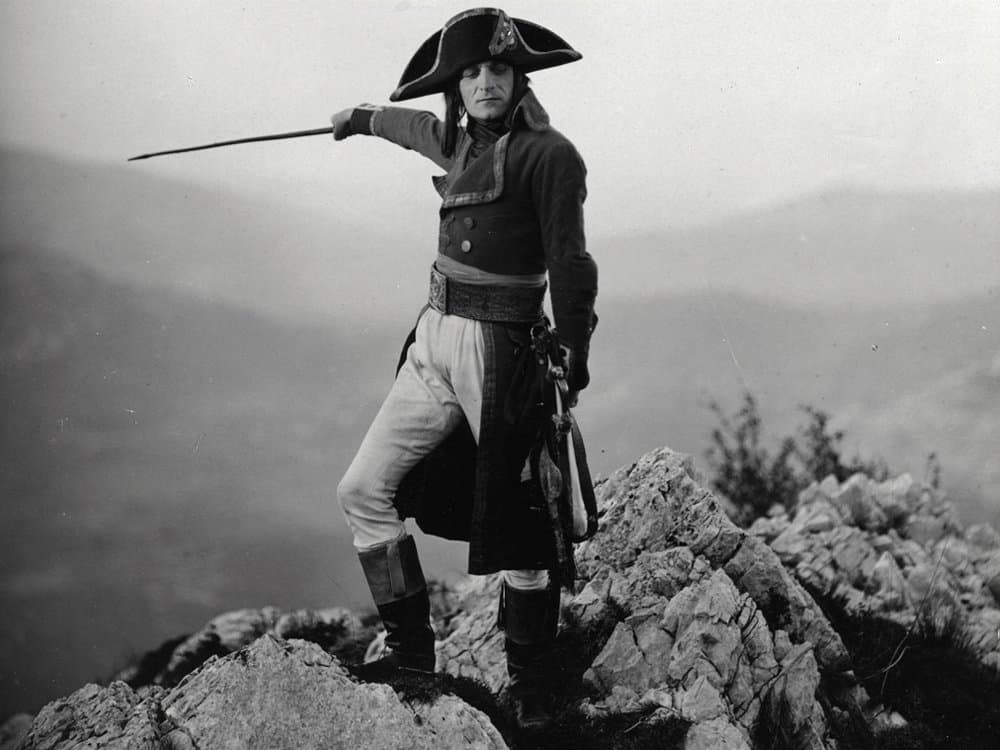 Another one of the longest movies ever is a silent French epic film. The original title of the film is Napoléon vu par Abel Gance. This translates to "Napoleon as seen by Abel Gance."
As the title suggests, the film follows the story of Napoleon's youth and early military career. Napoleon Bonaparte is a French military leader from the 19th century. He is better known as Napoleon I, the Emperor of the French, from 1804 to 1814.
Happy Hour – 317 minutes
Director: Ryusuke Hamaguchi
Year: 2015
Movie runtime: 317 minutes (5 hours 17 minutes)
One of the longest movies ever is from Japan. This Japanese drama follows the story of four middle-class women. These close friends live in Kobe, and they struggle with their current relationships. Akari, Sakurako, Fumi, and Jun go through an emotional journey together as one of them announces her divorce.
The Kinema Junpo poll of critics voted Happy Hour as the third-best Japanese film of 2015. The film was also well-received internationally. It ranked at #85 on The A.V. Club's "100 Best Movies of the 2010s" list.
Novecento – 316 minutes
Director: Bernardo Bertolucci
Year: 1976
Movie runtime: 317 minutes (5 hours 17 minutes)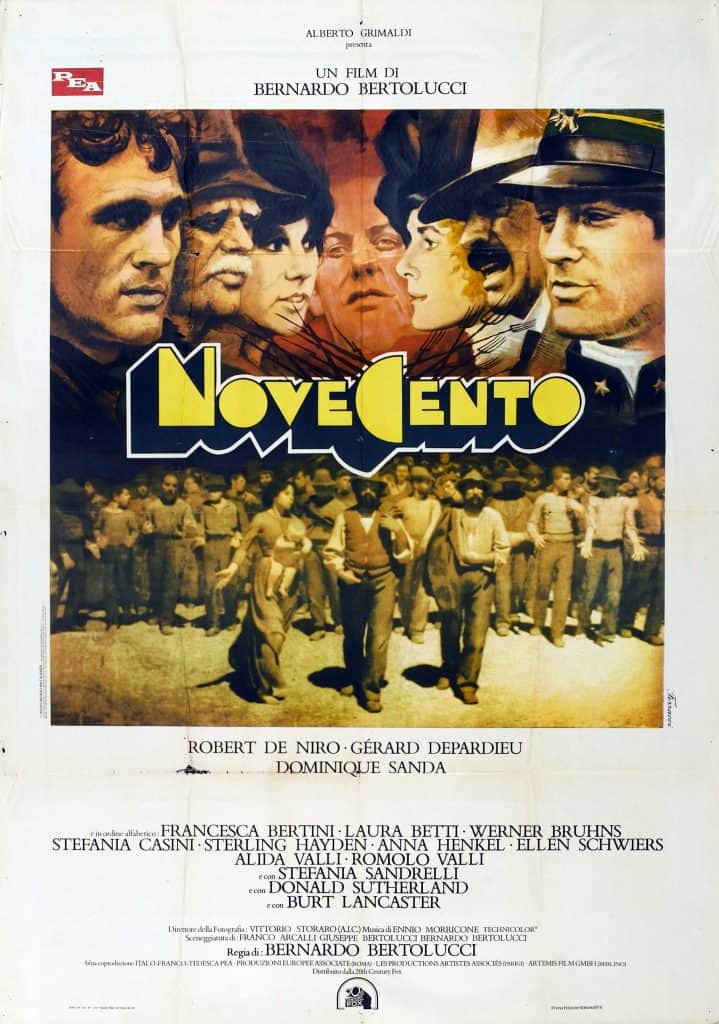 Another title for the film is, "1900." Novecento is Italian for "Twentieth Century." This 1976 film is a historical drama epic. The story follows two childhood friends who come from two different social classes. In this film, director Bertolucci highlights the class struggle and political conflicts in 20th century Italy.
In addition, the film stars acclaimed celebrities, such as Robert De Niro and Gerard Depardieu.
Tsahal – 316 minutes
Director: Claude Lanzmann
Year: 1994
Movie runtime: 316 minutes (5 hours 16 minutes)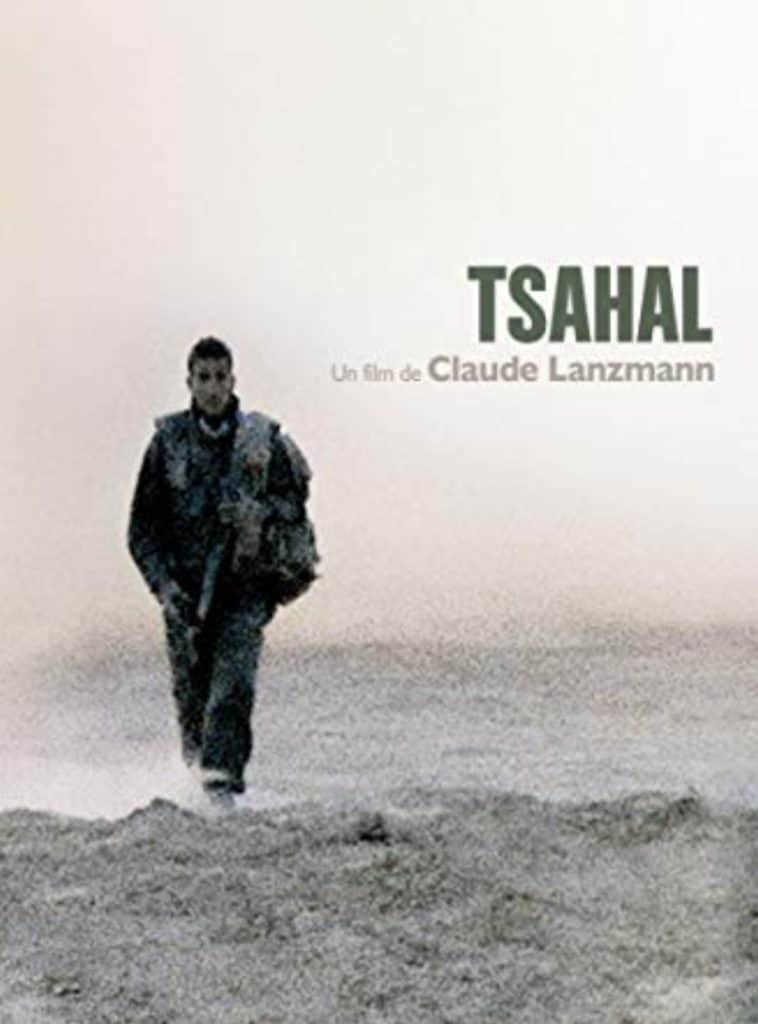 Tsahal is a documentary film about the Israel Defense Forces (IDF). This film caused controversy as many critics saw it as propaganda for the IDF. The film showcases interviews with commanders, who share their experiences and the history of the IDF. Furthermore, the director also visits an air force base to interview soldiers.
Fanny and Alexander – 312 minutes
Director: Ingmar Bergman
Year: 1982
Movie runtime: 312 minutes (5 hours 12 minutes)
One of the longest films ever is a period drama film set in 1982. In this film, director Bergman showcases the story of Fanny and Alexander, two siblings from Uppsala, Sweden. After the death of their father, the siblings' mother marries a bishop who turns out to be abusive.
The film is semi-biographical as the director bases the story on himself, his sister, and his own father. Originally, this film was released as a television miniseries. However, a later version compiled all cuts into a single film and was released in theaters worldwide.
An interesting trivia about this film is that it is the largest film ever made in Sweden at the time of its release. It has 60 speaking parts and over 1200 extras.
The Lord of the Rings: The Return of the King (Extended Edition) – 252 minutes
Director: Peter Jackson
Year: 2004
Movie runtime: 252 minutes (4 hours 12 minutes)
Following the original theatrical release, producers of Lord of the Rings released extended editions for each of the films. The original running time of the film is 201 minutes. Thus, around 50 minutes of extra footage is included in the extended edition.
The film is an epic fantasy adventure that follows the story of J. R. R. Tolkien's third volume. Throughout the film, Frodo, Sam, and Gollum journey to Mount Doom for the "One Ring."
As one of the most influential film series ever, the Lord of the Rings has a strong fanbase. Furthermore, this film also swept the 76th Academy Awards by winning all the awards it was nominated for. This third installment won 11 Academy Awards on its own.
Malcolm X – 201 minutes
Director: Spike Lee
Year: 1992
Movie runtime: 201 minutes (3 hours 21 minutes)
As the title suggests, the film is an epic biographical drama about the famous activist, Malcolm X. Malcolm X is an African-American Muslim and prominent political figure during the civil rights movement. He is a spokesperson for the Nation of Islam.
The biographical film follows his criminal life, incarceration, and redemption as he finds spiritual guidance. Co-writers Spike Lee and Arnold Perl based the screenplay on the book, "The Autobiography of Malcolm X."
The Godfather Part II – 200 minutes
Director: Francis Ford Coppola
Year: 1974
Movie runtime: 200 minutes (3 hours 20 minutes)
One of the most popular films is also one of the longest movies in Hollywood. In fact, this is one of the longest movies on Netflix. The second film from The Godfather trilogy is a sequel and prequel to The Godfather film. It has two parallel stories with two separate timelines.
This epic crime film is about the Corleone family. It focuses on the new Corleone's patriarch, Michael, after taking over for his father, Vito. The parallel timeline, on the other hand, focuses on Vito's early life as he rises to become the patriarch.
The American Film Institute ranked this as the "32nd greatest film in American film history" from 1997 to 2007.
Schindler's List – 195 minutes
Director: Steven Spielberg
Year: 1993
Movie runtime: 195 minutes (3 hours 15 minutes)
Another film that deserves a shout-out is Schindler's List. Director Spielberg bases this epic historical drama on the historical fiction novel, "Schindler's Ark" by Thomas Keneally. The story is about Oskar Schindler and his wife, who save and hide Polish-Jewish refugees during the Holocaust. In the film, the couple hires more than a thousand refugees in their factories.
Like The Godfather, Schindler's List also received recognition from the American Film Institute. The film ranks 8th on their list of the 100 best American films of all time. Furthermore, the film was also selected for preservation in the National Film Registry.
Titanic – 195 minutes
Director: James Cameron
Year: 1997
Movie runtime: 195 minutes
The last movie on this list is the famous epic romance from 1997. Based on the sinking of the RMS Titanic, Cameron weaves a story about two ill-fated lovers. Jack and Rose, who are from different social classes, fall in love as they board the RMS Titanic.
The film stars famous actors Leonardo DiCaprio and Kate Winslet. It is also an iconic film that both film enthusiasts and casual audiences reference in pop culture. Among the many awards that the film won, it also bagged 11 awards at the Academy Awards. This includes the awards for Best Picture and Best Director.
Sources:
https://facts.net/longest-movies/
https://www.themarysue.com/10-longest-movies-ever-made/
https://en.dailypakistan.com.pk/20-Jul-2017/watch-swedish-director-makes-the-longest-movie-in-the-history-of-cinema
https://fandomwire.com/15-movies-that-took-the-longest-time-to-make/
https://www.studiobinder.com/blog/the-longest-movie-ever-made/
https://wegotthiscovered.com/movies/what-are-the-longest-movies-ever-made/