Incredibly polarizing professional wrestler CM Punk won the AEW World Championship at 2022 All Out on Sunday night. The former WWE star and shortlived UFC fighter met with members of the media in a scrum after his win that sent ripples through the entire wrestling landscape
After publicly lambasting some of his co-workers and airing some real-life dirty laundry, Punk took some time to let a reporter wearing some Pittsburgh Penguins merch know what he thinks about the Pens.
Punk's first mention of the Pens comes randomly in the middle of him answering contentious questions about his very real set of court cases and lawsuits involving former friend Scott Colton aka Colt Cabana.
"F*** the Pittsburgh Penguins," he said when he noticed the reporter's attire. "What are you doing, man? What are you doing?
Punk is a well-known, diehard Chicago Blackhawks fan. He once even went on NBC Sports Washington and told Brian Mitchell that the Blackhawks would be shutting out the Capitals in the 2015 Winter Classic. The Caps would go on to win that game 3-2 thanks to a very late goal from Troy Brouwer.
One of his biggest qualms with the Penguins is that he has seemingly never forgotten the 1992 Stanley Cup Finals. The Pens swept his Blackhawks in four games in that series to take home their second consecutive and second overall Stanley Cup.
"F* Sidney Crosby, f* Malkin, you know what f* Ron Francis," he continued later in the presser. "How about that? I'm still f*ing pissed about (1992)."
Francis scored the game-winning and eventual Cup-clinching goal for the Penguins in Game Four of those finals. It's pretty clear that 'The Best in the World' has never been able to get over it.
We agree that it should always be clobberin' time for the Pens.
Top 15 Little-Known Facts About CM Punk
Phillip Jack Brooks, aka CM Punk, shocked the wrestling world when he abruptly left the WWE after the 2014 Royal Rumble. There have been a myriad of reasons given for his abrupt departure from WW,E from him not liking the direction of the company, to him just simply being "tired" and needing a break from it all. Whatever the case may be, Punk has certainly established himself as one of the best in-ring performers in professional wrestling. And he's not that bad with a microphone in his hand either.
Punk got his 1st big break in the wrestling industry as a member of Ring Of Honor in 2002 before eventually finding his way to WWE, making his debut for the Extreme Championship Wrestling brand in 2006. It would not take Punk long to rise to stardom in WWE, going on a 6 month undefeated streak in singles competition. Winning the 2008 Money In The Bank Ladder Match jettisoned Punk into superstardom and he eventually would turn that win into a World Heavyweight Championship.
Punk's departure from the WWE is still felt throughout the WWE Universe as fans continue to chant his name at live events and wonder if the "Voice Of The Voiceless" will ever return. Here are some facts that you may or may not know about CM Punk.
15. His Favorite Comic Book Is…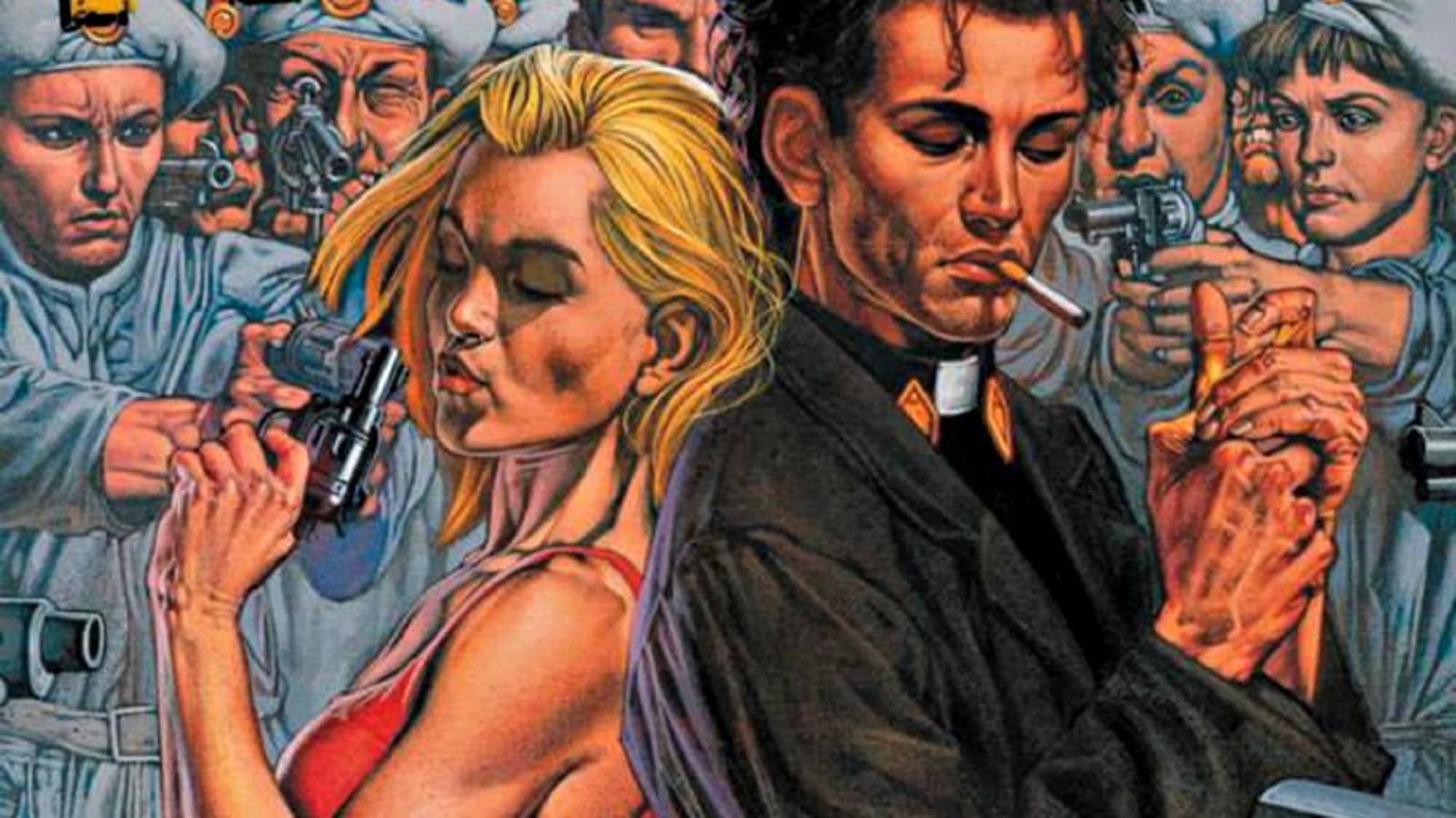 Quickly, name your favorite comic book. Spider Man? Superman? Batman? X-Men? Well, if you ask CM Punk, he'll tell you that his favorite comic book is Preacher, a Vertigo comic (which is a subset of DC Comics). Preacher is a story about a Texan preacher who is possessed by a spirit of a supernatural infant, who doesn't have any sense of individuality. Sounds interesting right?
14. He Has a Secret Skill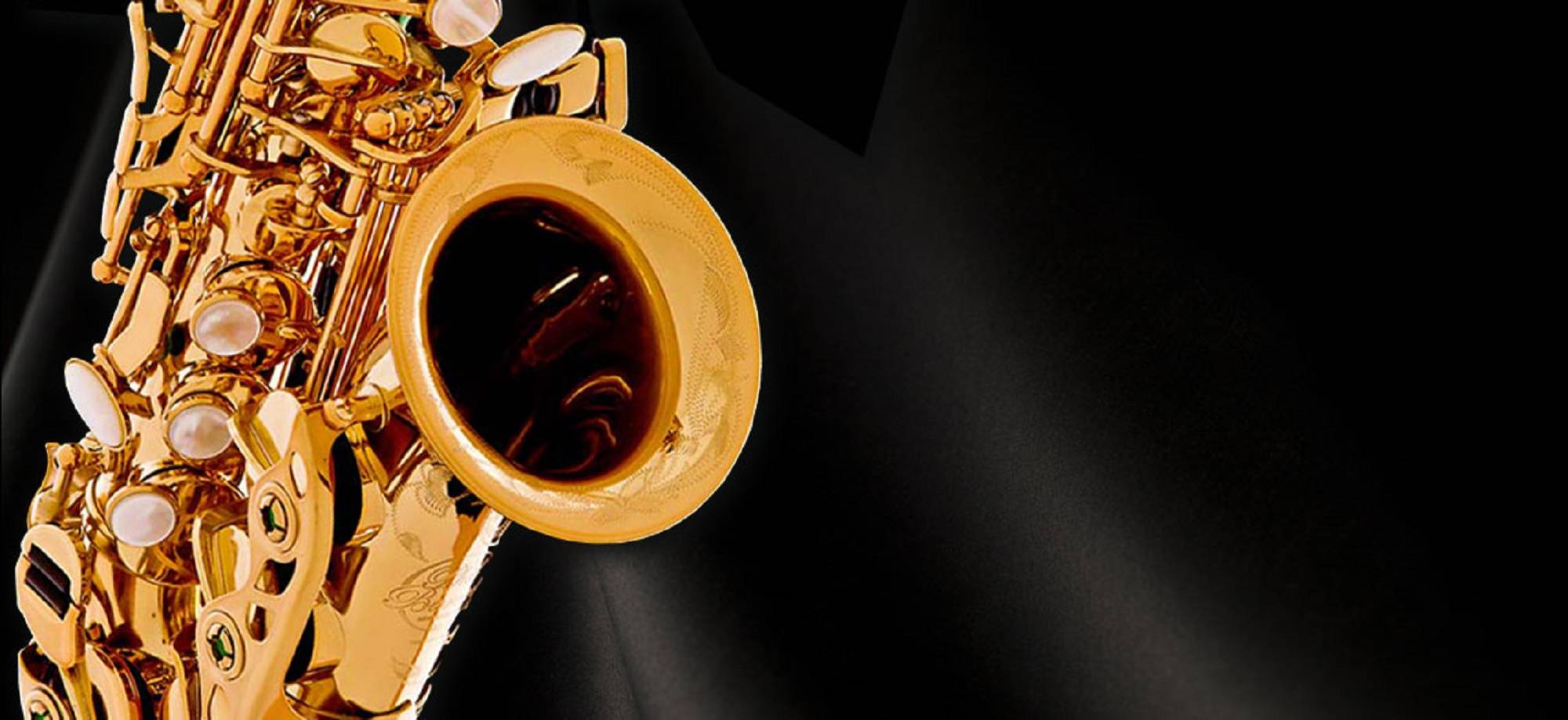 No, not that he's a fantastic wrestler. Also, not that he's a terrific public speaker. He's actually terrific musically, in particular with a saxophone. He started young and chose to pick up the saxophone because it was the cheapest rental at the music store. He claims that he's not great at reading sheet music,but has a fine-tuned musical ear. Let him hear the song and he can learn to play it. Let's hope he can play George Michael's "Careless Whisper."
13. He's a Pescatarian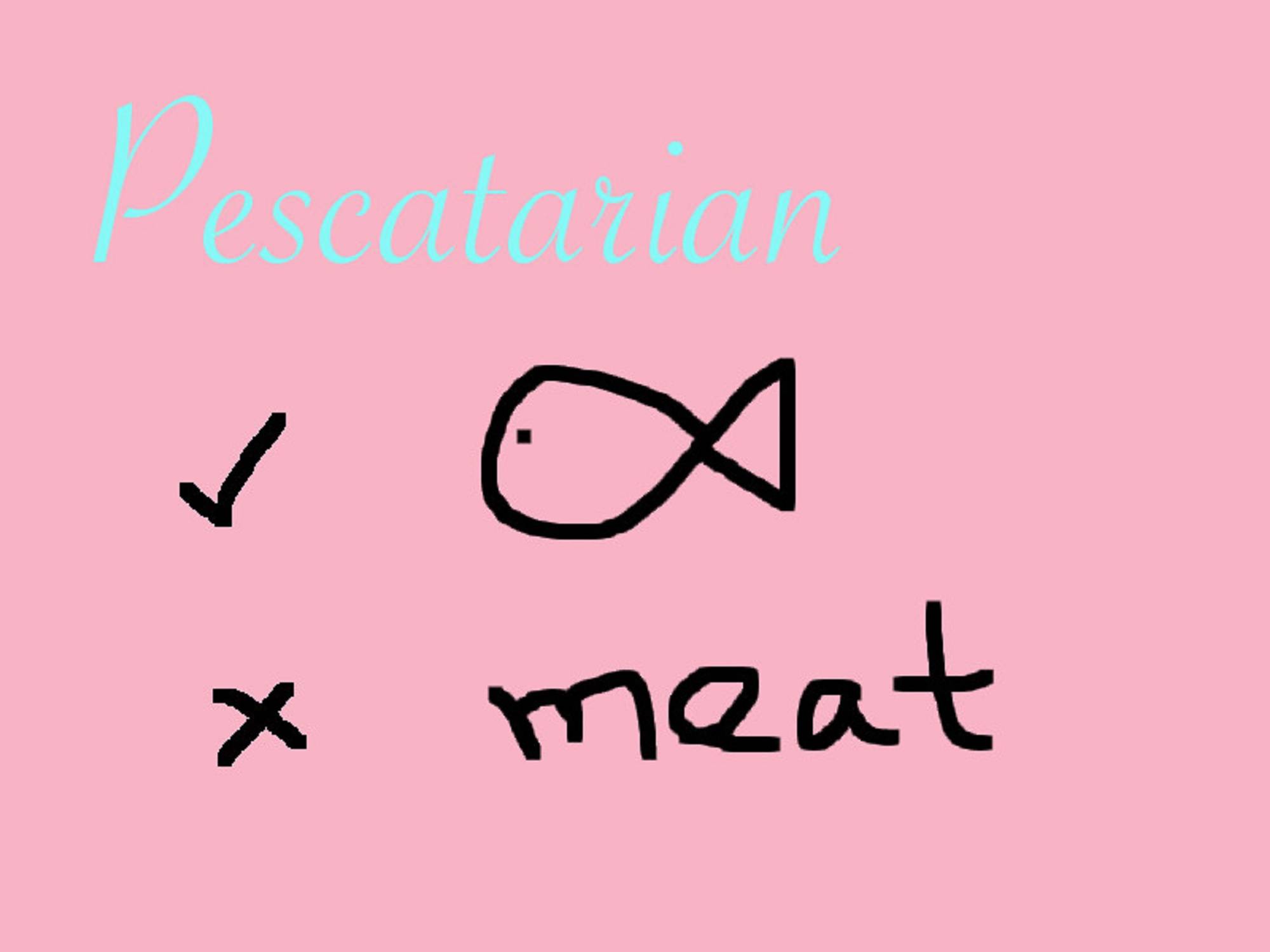 You, like we did, must be wondering what a pescatarian is. No, it's not someone from a foreign country, but someone who abstain for eating any meat, but still eat fish. So, it's like being a vegetarian but cheating a little. It's like going on a diet and giving yourself a cheat date. Whatever works…
12. His Favorite Starburst Color Is…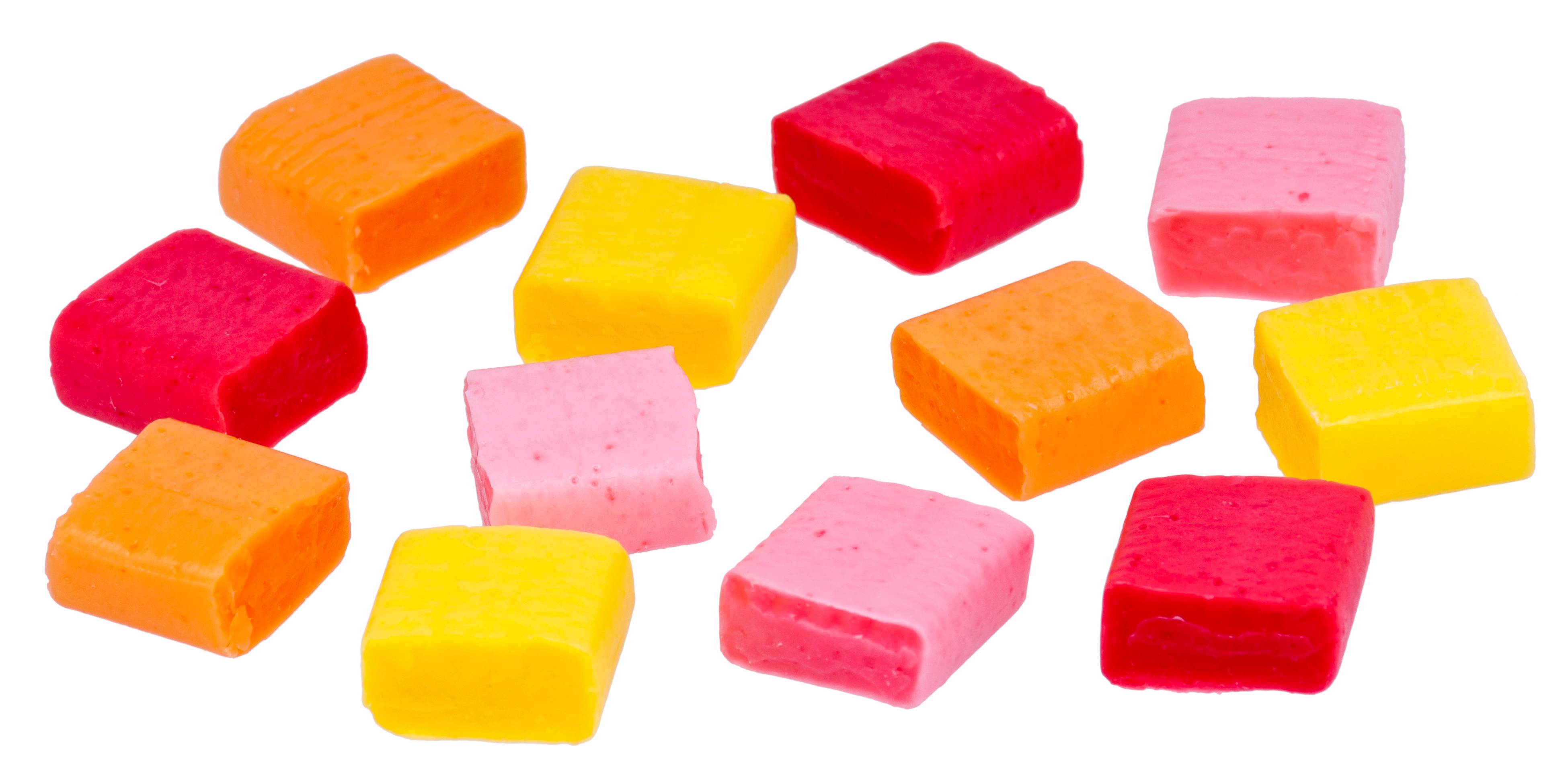 We know. We know. You've been dying to find out CM Punk's favorite Starburst since you first laid eyes on him. Well, we finally have that answer for you. On CM Punk's webpage, he states that his favorite Starbust color is red. If you're a fan of yellow or orange Starburst, you can stop fantasizing about being best friends with him. He won't bother to talk to you and you should change flavors.
11. Fastest Wrestler to Win a WWE Triple Crown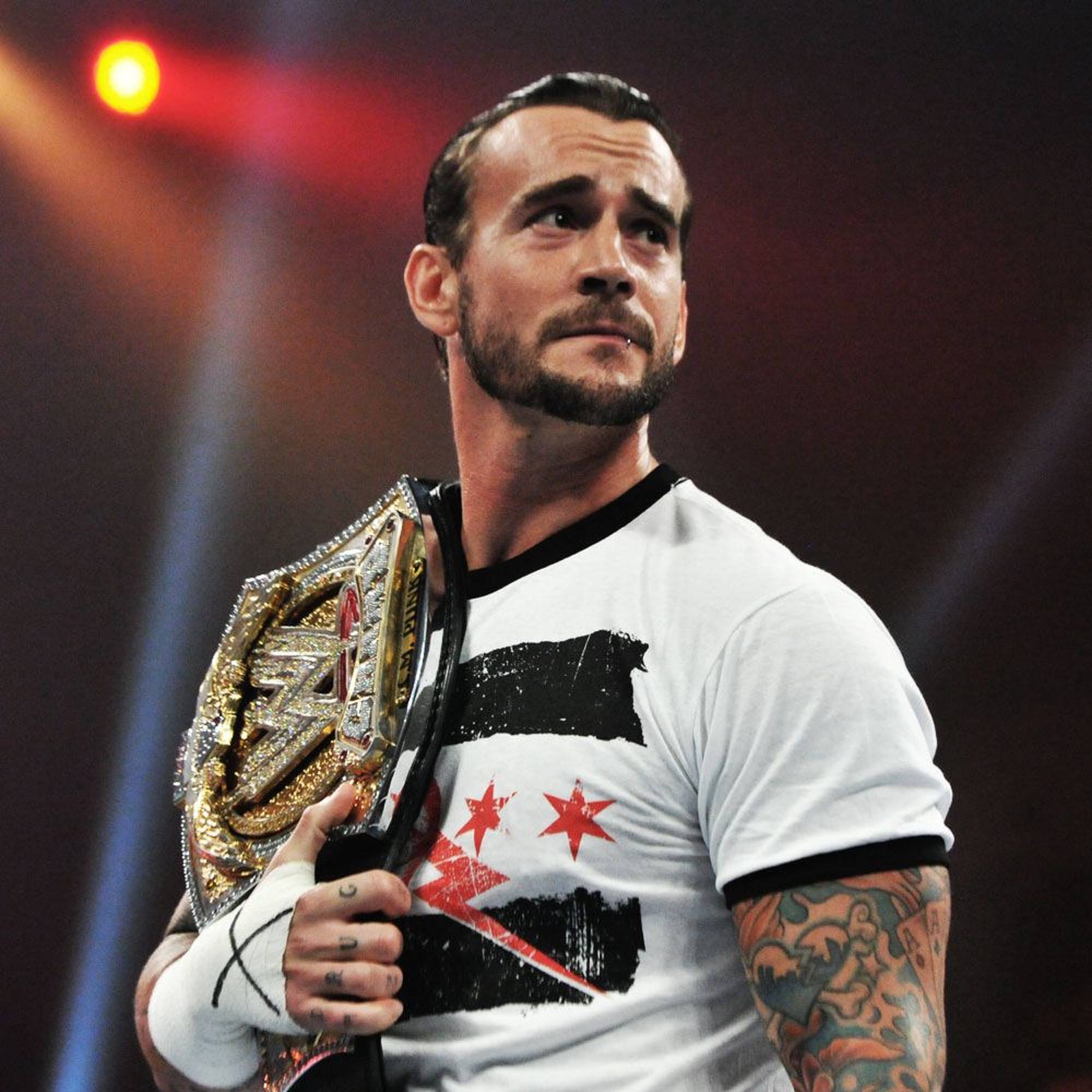 This is a fact that hasn't been thrown down our throats enough. A wrestler becomes a member of the exclusive Triple Crown club by winning the WWE, Intercontinental and Tag Team Championships in their career. Only 19 wrestlers are members of this club and CM Punk took the least amount of time to achieve it. He accumulated all three of these titles in 203 days. Quite a feat.
10. He Was An Extra In John Cena's WrestleMania 22 Entrance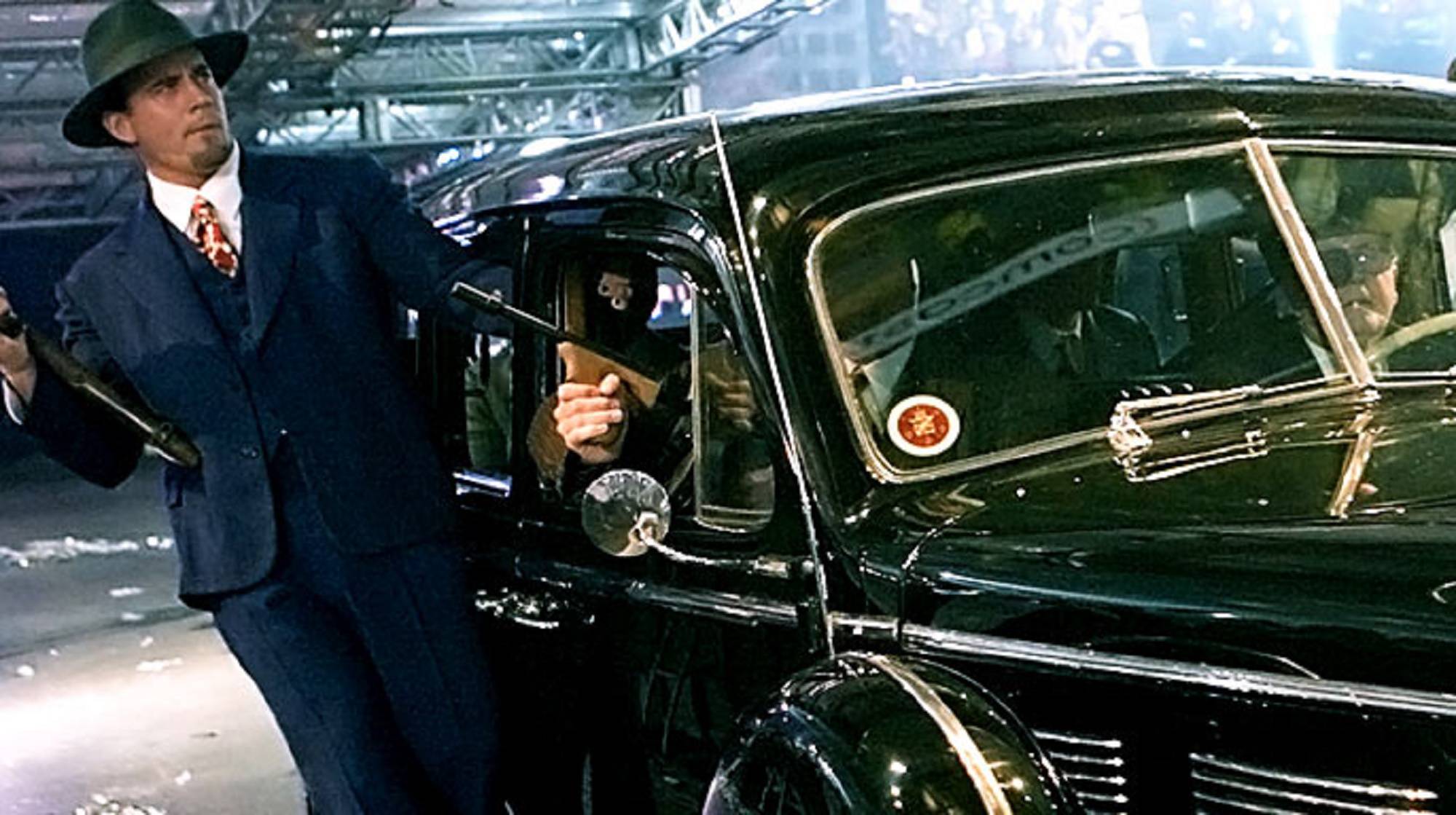 The stage was set for April 2, 2006 at the Allstate Arena in Rosemont, Illinois for the main event of WrestleMania 22 between the WWE Champion John Cena and the challenger, Triple H. During this time Punk was a part of Ohio Valley Wrestling (WWE's equivalent to the NBA's D league or MLB's farm system) and was still a couple of months away from making his WWE debut. But that didn't mean that he wouldn't be of use to Vince McMahon in some way. John Cena and Triple H were both to have big, extravagant entrances before they faced off for the title. Triple H, rose from beneath the stage on a throne-like chair and donned a crown and attire which mirrored something straight off of Conan, The Barbarian. An entrance fit for "The King of Kings." Cena chose the old school gangster themed entrance equipped with gangsters, Tommy guns, and an old school vehicle. The man riding on the outside of the passenger side of the car was none other than CM Punk, who looked the part. Punk who obviously later go on to appear at many pay-per-views, but certainly not as an extra for another superstar.
9. The Winner Of The First, And Only, Gulf Of Mexico Match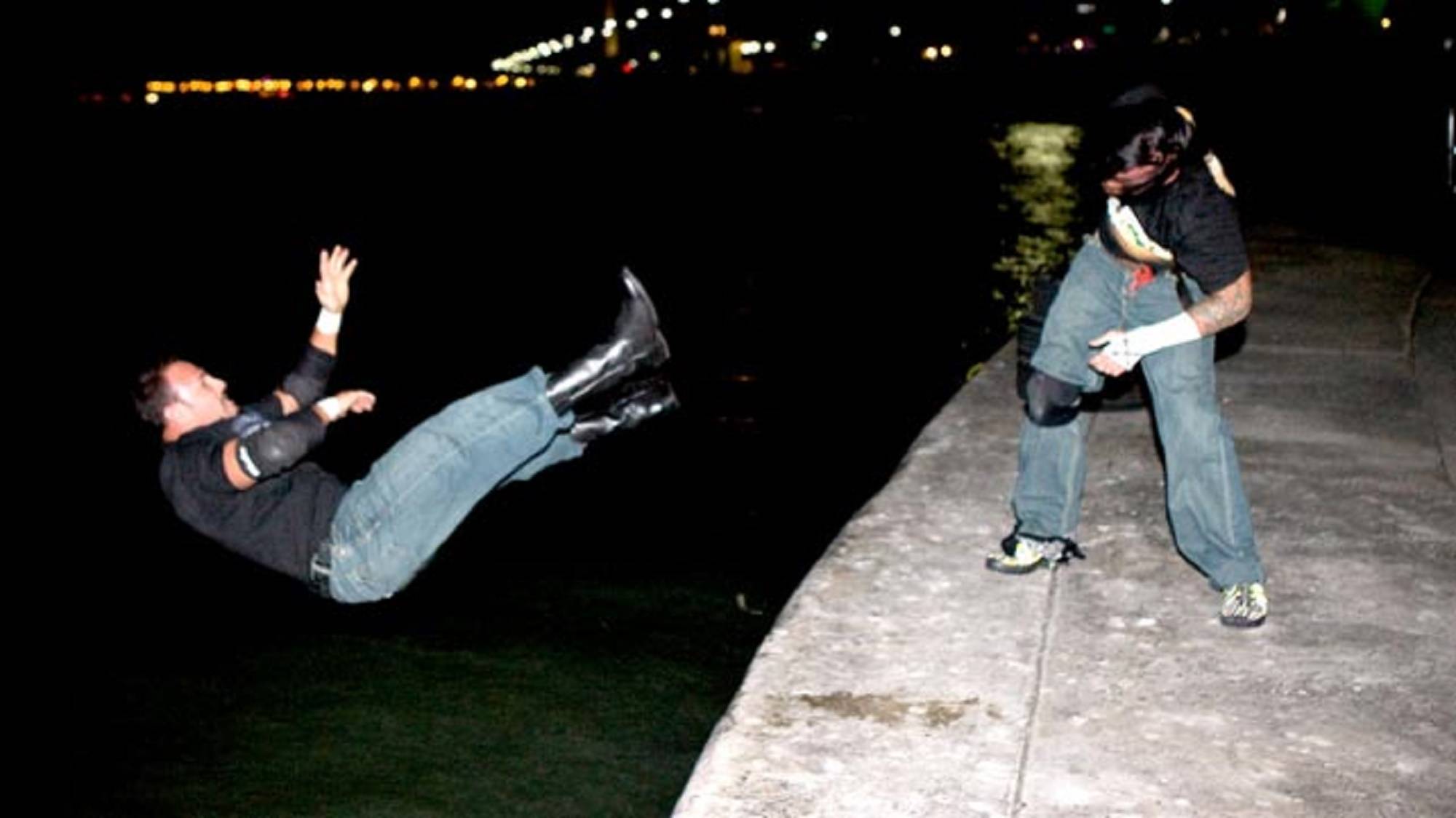 This match had shades of The Rock tossing Stone Cold Steve Austin off of a bridge into the water below (which wasn't a match). However, this match between CM Punk and then ECW Champion Chavo Guerrero in February 2008 would end when one person was thrown into the Gulf Of Mexico. Dressed in street clothes, Punk and Guerrero battled until Punk was able to deliver the GTS to Guerrero, sending him to the waiting Gulf waters.
8. One Of Ring Of Honor's First Head Trainers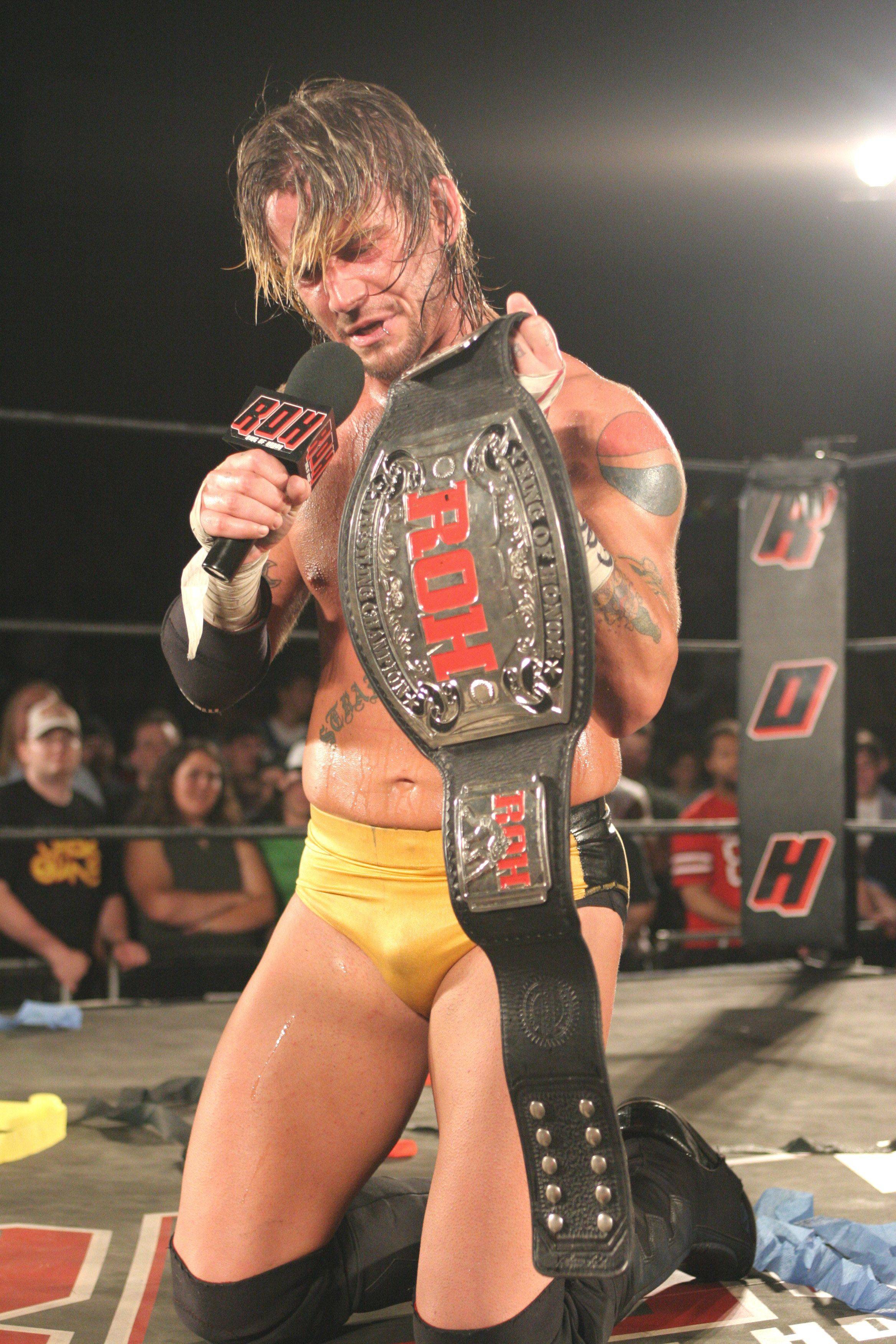 Ring of Honor is a wrestling promotion that was started in 2002 by Rob Feinstein after Extreme Championship Wrestling went out of business and was sold to WWE. The promotion holds matches nationally and internationally each month and has its own brand of annual and semiannual shows.
CM Punk debuted in Ring Of Honor in 2002 and quickly became embroiled in what was considered the top feud of the promotion of 2003, feuding with Raven. Punk had a very successful career as a part of Ring of Honor and held the honor of being one of its first head trainers for their wrestling school, which in the wrestling world, is huge. He was a huge part of the success Rig of Honor saw in its early days. Oh and by the way, a guy by the name of Bryan Danielson also held this distinct privilege too. Yes! Yes! Yes!
7. Chick Magnet Punk?!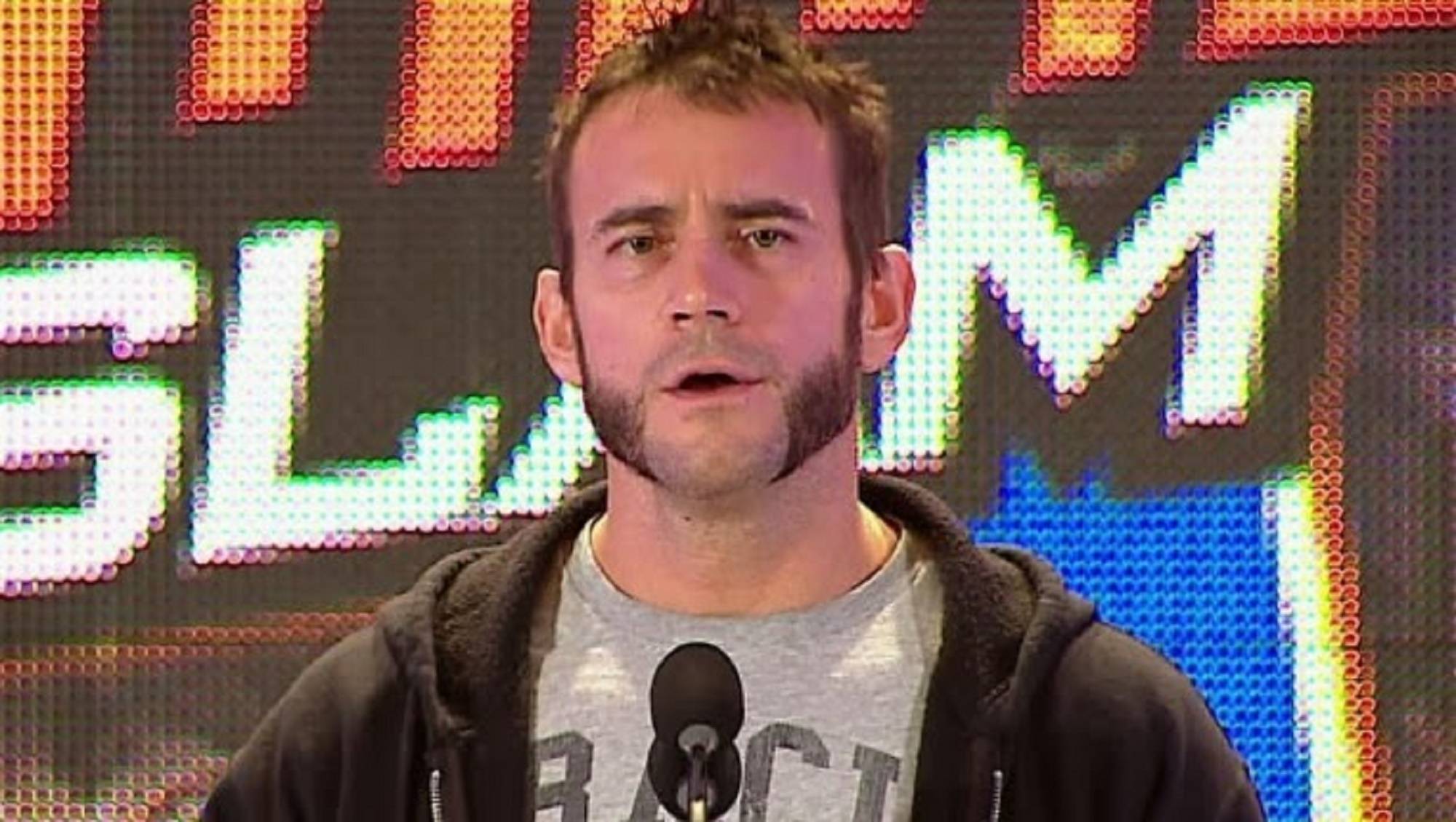 Yes, I know by now a good majority of the wrestling world knows that the "CM" in "CM Punk" originally stood for Chick Magnet. But this entry had to be included because of how awesome "Chick Magnet Punk" is. For a while it was speculated that the CM meant anything from "Cookie Monster" to "Charles Montgomery" to "Chicago Made." Punk would never give a truly honest answer until he did an interview for IGN.com where he finally gave the origin of the "CM" part of his name and what it meant.
"Originally it stood for Chick Magnet. I got put into a tag team with this other dude on a whim because somebody didn't show up to a show. It was only supposed to be a one-shot deal, I wasn't even ready to wrestle yet, I didn't have gear or anything, they just put me in the ring and beat the crap out of me. I had to come back the next month and the next month and it was something that stuck. I tried to get rid of it, and it wound up getting shortened to the initials. I was always Punk, but Chick Magnet at least got shortened to CM. I tell people it stands for C. Montgomery Burns, as in Mr. Burns from The Simpsons. I tell people they are initials for my real name, Chuck Mosley, which is not true at all. I'll say it stands for Crooked Moonsault, Charles Manson…Cookie Monster is another good one."
And speaking of the term name Chick Magnet…
6. Punk's Diva Dating
It's no secret that a good part of being a woman/diva in the wrestling world is looking the part. For CM Punk it seems that a lady would just simply have to be in the professional wrestling business to spark his interest, given his dating his over the years. Punk has dated or been involved with 6 women professional wrestlers (as far as we know) during the course of his professional wrestling career. He dated Tracy Brookshaw and Shannon Spruill while wrestling in Ring Of Honor, a wrestler by the name of Maria Kanellis during his time in the WWE developmental territory OVW, and Beth Phoenix (I'm new to this one), Amy Dumas aka Lita and of course his current fiance AJ Lee during his WWE days.
5. The Straight Edge Lifestyle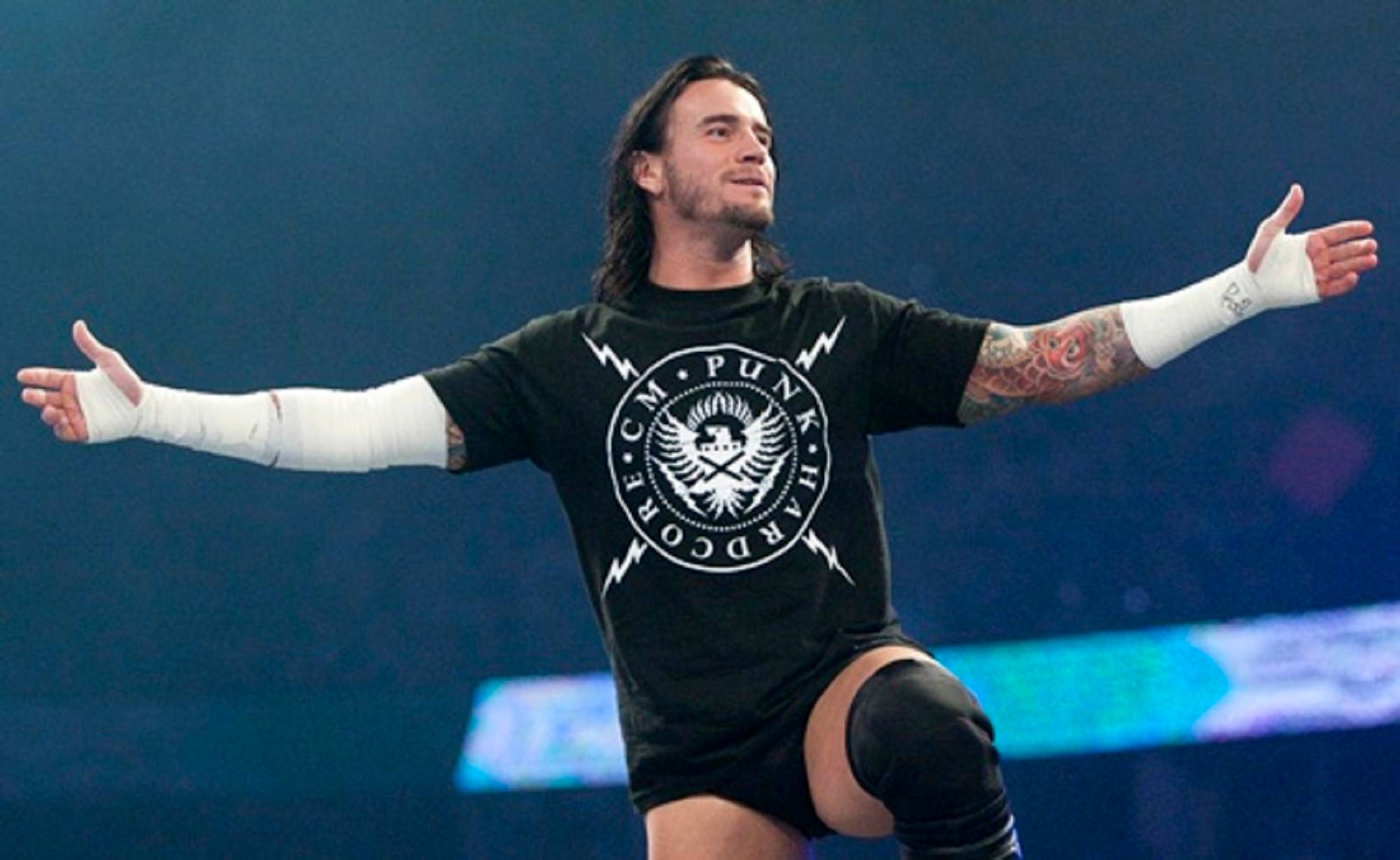 Sports entertainment is given its name for a reason. People that perform in the business are usually given stage names or gimmicks to help sell their characters. Most have to take on a totally different persona outside of their comfort zone. CM Punk is one of the rare cases where his lifestyle outside of the ring was the same as his gimmick inside of it. His gimmick of being "Straight Edge" applied to his real life. CM Punk does not smoke or drink at all.
4. His Stint In TNA
Punk made his debut in TNA in July of 2003 while he was still a part of Ring Of Honor. At the time, ROH allowed superstars to perform for other professional wrestling promotions and Punk did just that. He debuted as someone trying to ally himself with Raven and eventually became a part of Raven's stable, "The Gathering." Punk would eventually turn on Raven but the story-line didn't line on much longer because TNA wrestlers were no longer allowed to perform under other promotions while with the company. Punk left TNA in 2004.
3. His Tattoos And What They Mean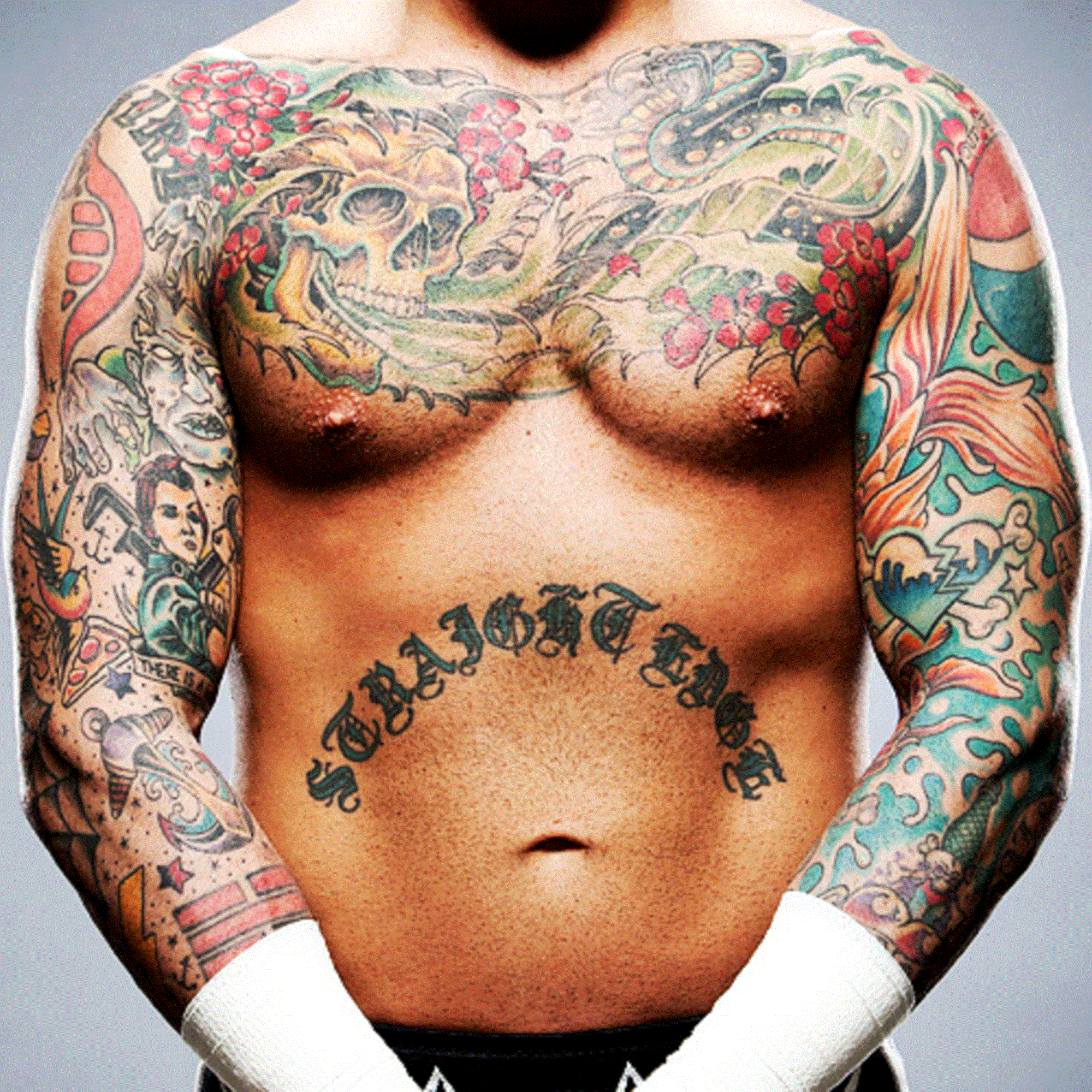 There are those who get tattoos to look cool and then there are those who get them because they mean something and embody what the person is about. CM Punk is a part of the latter category. None more glaring than the "Straight Edge" tattoo he has across his stomach and the large Pepsi logo on his left shoulder, which symbolizes his love for the drink. The "No gimmicks needed" tattoo found on the back of his left hand is a tribute to the late Chris Candido, who died in April of 2005 due to a blood lot. Another ode to his straight edge lifestyle are the words 'DRUG FREE" tattooed across his knuckles. He also honors his sister's softball playing days with the number "31" tattooed behind his left ear and pays tribute to his trainer Ace Steel with four ace cards on his left arm.
Punk obviously has many more tattoos but we'd need an entire article to classify their meanings.
2. He Threatened to Leave Twice as Champion?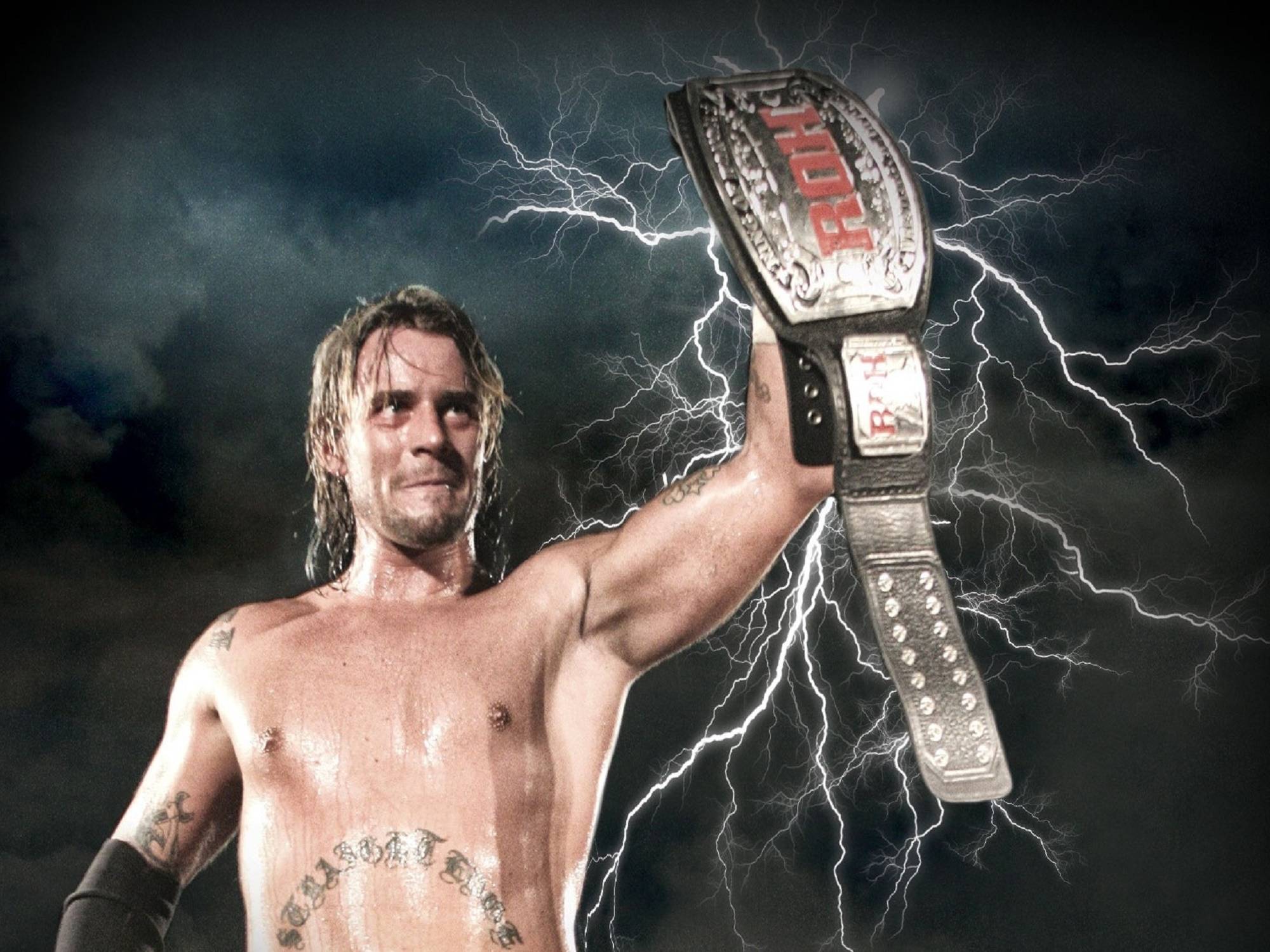 CM Punk signed his first WWE contract in June 2005, signing a developmental deal while he was still in Ring Of Honor. This made it all the more shocking when Punk won the ROH World Heavyweight Championship with everyone who watched the promotion knowing that Punk was on his way out. As the new champion, Punk quickly turned from fan favorite to heel and mocked his fans by saying he'd leave ROH with the title. Ring Of Honor would begin to refer to Punk's reign as the "Summer Of Punk."
Punk would continue to mock the ROH world, superstars and fans included, saying he'd defend the title in WWE as a toy. Punk really drew the ire of ROH fans when he disrespectfully signed his WWE developmental contract on the championship. Punk would eventually go on to lose the title before departing ROH. This was a brilliant way for ROH to use Punk and draw ratings before he went on to greener pastures.
It was also a brilliant move for Vince McMahon to use this idea in the Punk/Cena feud of 2011, with punk threatening to do the same to WWE as he did ROH.
1. This Fire Burns…But Not For Punk?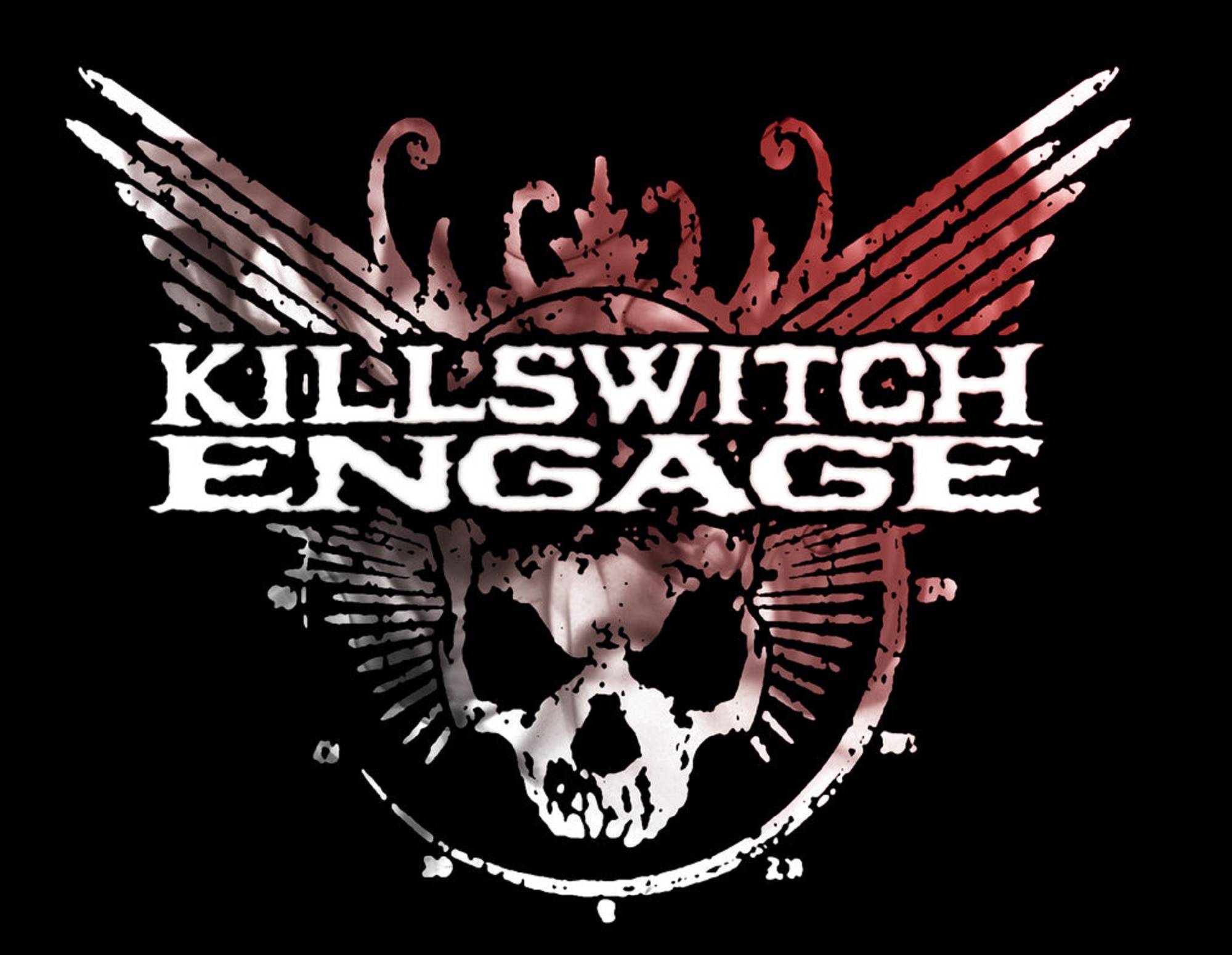 As you know, CM Punk's first entrance theme in the WWE was "This Fire Burns" by Killswitch Engage. He used this theme for a little under 5 years. But he was not the first to use this theme. On the March 3rd, 2006 edition of Smackdown, The Legend Killer debuted the theme, but that would be the last time he used it. The theme, even according to Orton, did not fit him. When CM Punk made his in ring debut on August 1st in ECW, he came out to Orton's old theme and it fit him perfectly. Personally one of my favorite entrance themes.
Sources:
https://www.hockeyfeed.com/nhl-news/pro-wrestler-cm-punk-goes-off-on-sidney-crosby-and-the-penguins
https://www.f4wonline.com/news/aew/cm-punk-wins-aew-world-title-at-double-or-nothing
https://www.thesportster.com/wrestling/top-10-little-known-facts-about-cm-punk/
https://russianmachineneverbreaks.com/2022/09/05/aew-world-champion-cm-punk-goes-on-expletive-filled-rant-about-hating-pittsburgh-penguins/
https://wwfoldschool.com/cm-punk-comments-on-winning-the-aew-world-championship/
https://www.itnwwe.com/wrestling/cm-punk-wins-aew-world-champion/