Steve James' "A Compassionate Spy" is ultimately a minor addition to one of documentary cinema's great bodies of work ("Hoop Dreams," "The Interrupters," "Life Itself"), but it might just contain the one true secret to a happy marriage: sharing historically significant nuclear secrets.
That sure seems to have been a winning strategy for Ted Hall, a young physics student who fell in love with an undergrad named Joan at the University of Chicago in 1947. They seemed like natural soulmates from the start, but Ted's inevitable proposal came with a radioactive disclaimer. If Joan wanted to spend the rest of her life with him, she would have to accept that Ted — who was admitted to the Manhattan Project as a preternaturally smart teenager — had passed crucial information about the atomic bomb to the Soviet Union.
Sickened by the power of the weapon that he and his colleagues had developed at Los Alamos, and unconvinced that the world would be any safer if the United States could unilaterally obliterate its enemies at will, Hall made a decision that would shape the rest of the 20th century to come.
It was a decision that Joan understood, and one that she and her husband never fought about during a marriage that saw its fair share of the usual squabbles over dirty dishes and such; she loved Ted, shared his leftist inclinations, and agreed with his ill-placed optimism for the future of the Soviet Union. (They were both in the dark about the brutality of Stalin's regime.)
It was also a decision that she guarded with absolute secrecy for many of the couple's remaining decades together, even from their children. When Julius and Ethel Rosenberg were executed for espionage — despite offering the Russians less helpful intel than Ted had — it was Joan who convinced her husband to remain silent. And now that Joan is a 90-year-old widow at a time when the world is once again in need of individual actors who might put their civilization ahead of their country, it's she who is sharing Ted's story with the world.
Which isn't to suggest that James' sweet and gentle little documentary is breaking any news. Hall eventually outed himself in the '90s, and has since been the subject of a book that contextualized the circumstances and consequences of his most fateful choice. (Authors Joseph Albright and Marcia Kunstel are two of the few talking heads in a film that are happy to let Joan tell the brunt of her own story.)
James naturally touches upon the political implications of Hall's actions — historian Daniel Axelrod and physicist Michio Kaku detail the United States' plans to nuke the Soviet Union immediately after World War II, and the role that deterrence played in staying Truman's hand — but "A Compassionate Spy" is more interested in providing an intimate portrait of a single person who knowingly took it upon himself to alter the course of history.
As you might surmise from the film's title, "A Compassionate Spy" is extremely sympathetic toward Hall's choice; it may have contributed to the nuclear arms race that continues today with no signs of stopping, but James is satisfied to classify that outcome as the lesser of two evils. More to the point, the rabid nationalism that might convince some modern viewers to see Hall as a villain is exactly what scared him into contacting the Soviets.
But while Joan is a warm narrator with a rich memory — her recollections enriched by generous snippets from the private video testimony that Hall agreed to shoot during the last months of his life — "A Compassionate Spy" struggles for deeper insight.
Bookish science prodigies, it turns out, aren't always the most naturally compelling subjects, and James doesn't have access to the same toolkit on a low-budget documentary that someone like Christopher Nolan might have at his disposal while making an $100 million biopic about Robert Oppenheimer.
So, for the first time in his career, the director opts to stage dramatic recreations of the key moments from Hall's life, a miscalculation that keeps "A Compassionate Spy" at arm's length. It's easy enough to appreciate why James might have felt compelled to reanimate the most romantic chapter of Ted and Joan's love story — not least of all because it quickly became the stuff of a real-life spy movie, complete with tapped phones, FBI tails, and high-stakes interrogations — but the awkward recreations ultimately do more harm than good because James relies on them too much while asking them to do almost nothing.
The actors hired to play Ted, Joan, and Ted's artistically inclined accomplice (and college roommate) Saville "Savy" Sax do their best to spirit us back in time and retrace the angles of the love triangle that brought them together, but their gauzy scenes are so fragmented and pantomimed that they only serve to make Joan's memories seem fuzzier. Worse, they distract from the emotionality of revisiting them. Casting people to embody the vaguely "Jules and Jim"-like entanglement between these characters only exacerbates James' failure to explore the crevices of Ted and Joan's private lives (Savy is soon relegated to an afterthought), while a scene of the married couple driving by Sing-Sing prison on the night of the Rosenbergs' execution — their faces pale with death — feels like a morbid bit of Cold War cosplay.
It's possible that James simply couldn't wring enough detail out of Joan (her poetry is sometimes the most telling part of her testimony), but "A Compassionate Spy" is oddly withholding in other areas as well. We spend some time with Ted and Joan's children, and note the pacifist streak that seems to run through this family of low-key artists, but little is made of Hall's influence. Late in the film, James shares that Ted's brother engineered the rocket system that would now be used to propel the nukes that he once helped to develop, but the impact that may have had on their relationship is left unexplored. (James hardly seems impressed that two siblings came to occupy such complementary roles.)
And yet, if "A Compassionate Spy" is oddly dispassionate for a documentary so attuned to the humanistic inner-workings of history in progress, the film can't help but find a measure of beauty in the unspoken trust that Ted and Joan placed in one another. Their marriage was built on such a serious and profoundly unshakeable foundation that nothing could ever hope to threaten it for as long as the two of them lived. Even now, when Ted is gone and the secret he shared with his wife has become a matter of public record, it still binds them together.
Grade: B-
"A Compassionate Spy" premiered at the 2022 Venice Film Festival. It is currently seeking U.S. distribution.
Real-Life Spies Rate Their All-Time Favorite Spy Movies
Which spy movies do real-life spies watch when they're off the clock?

SPYSCAPE asked ex-intelligence officers from the CIA, Mossad, and more to discover what the real pros stream. You won't believe the gems we've uncovered!

CLASSIC SPY DRAMAS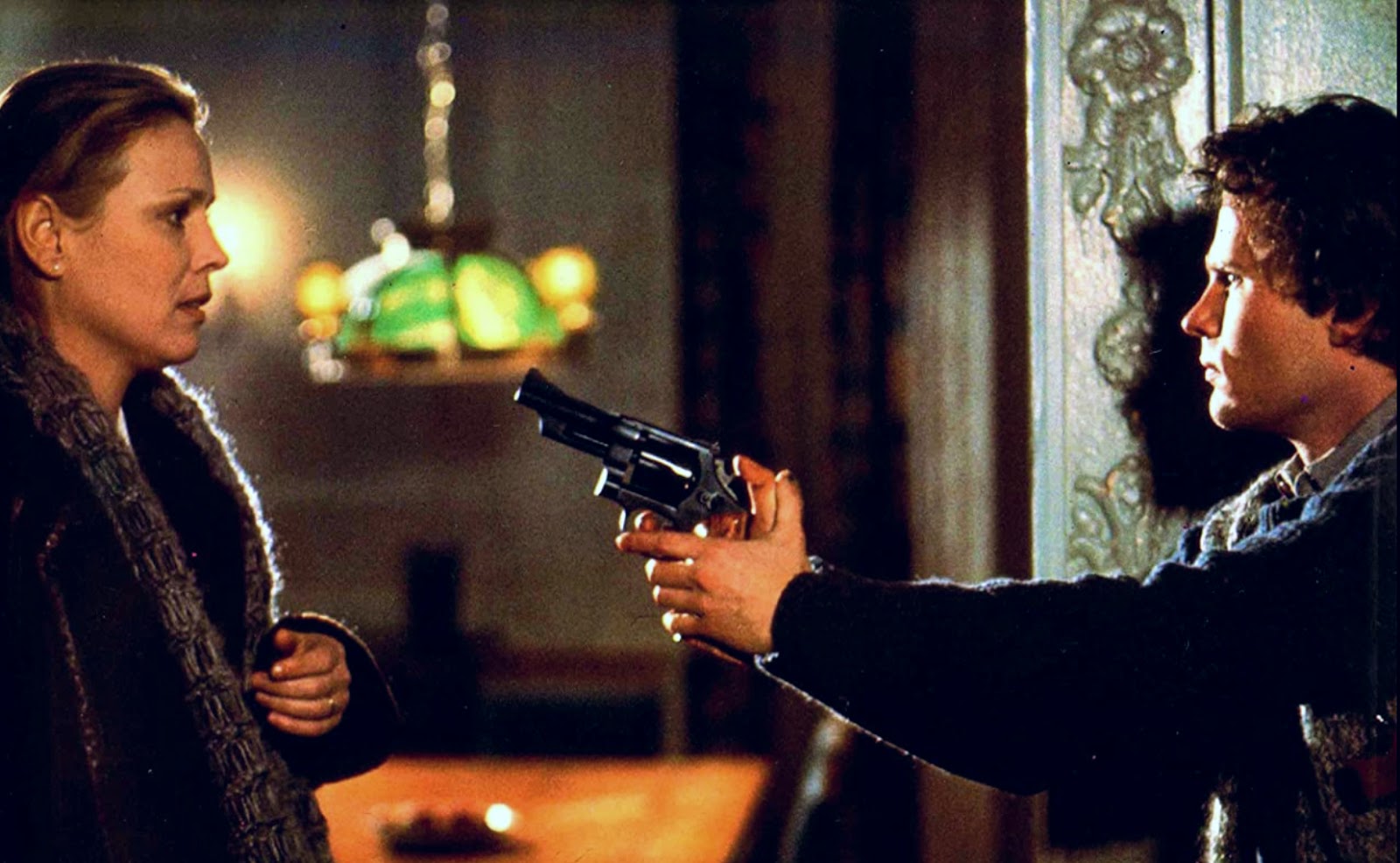 Plot: CIA agent Charles Heller (John Savage) hunts down the terrorists who killed his wife in Germany even though he's a code specialist with no combat expertise.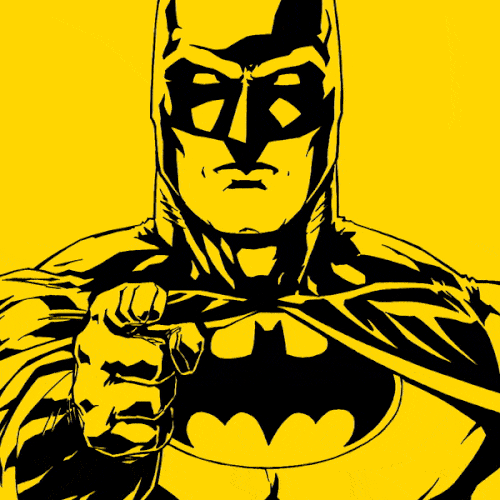 SPYSCAPE Review: "It paints a very interesting picture on the intricacies of the CIA and how sometimes our deep penetration measures into terrorist and organized crime worlds sometimes have unexpected consequences with unexpected blowback," Timothy Patrick Gill Sr, an ex-FBI senior officer and CIA deputy chief, told SPYSCAPE.
‍
Plot: Undercover cop Billy Costigan (Leonardo DiCaprio) infiltrates an organization led by gangland chief Frank Costello (Jack Nicholson).

SPYSCAPE Review: "Leonardo DiCaprio captured the emotional impact of working undercover. While out there, you truly are on a high wire without a net. It's as exciting as it gets yet sometimes it's tough sorting out the good guys from the bad guys," said Bob Hamer, an ex-FBI undercover operative.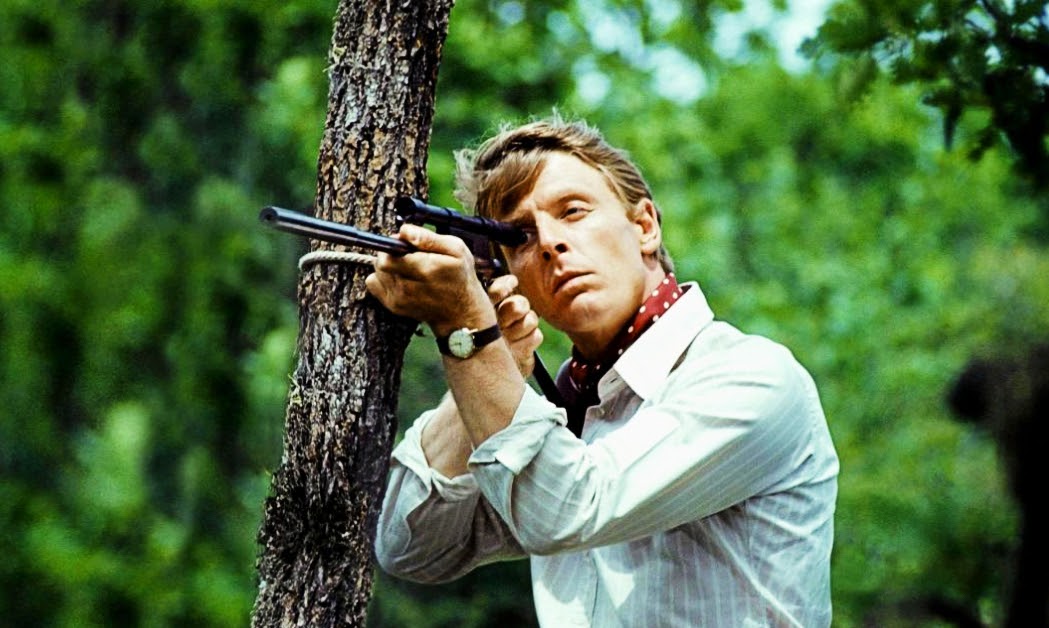 Plot: A French paramilitary group intent on killing President Charles de Gaulle (Adrien Cayla-Legrand) hires a hitman known as 'The Jackal' (Edward Fox).
SPYSCAPE Review: "For a real experience, I like the original Day of the Jackal (good tradecraft)," said Jeff Miller, a former US Special Forces officer who worked in intelligence. Miller also rates Ronin.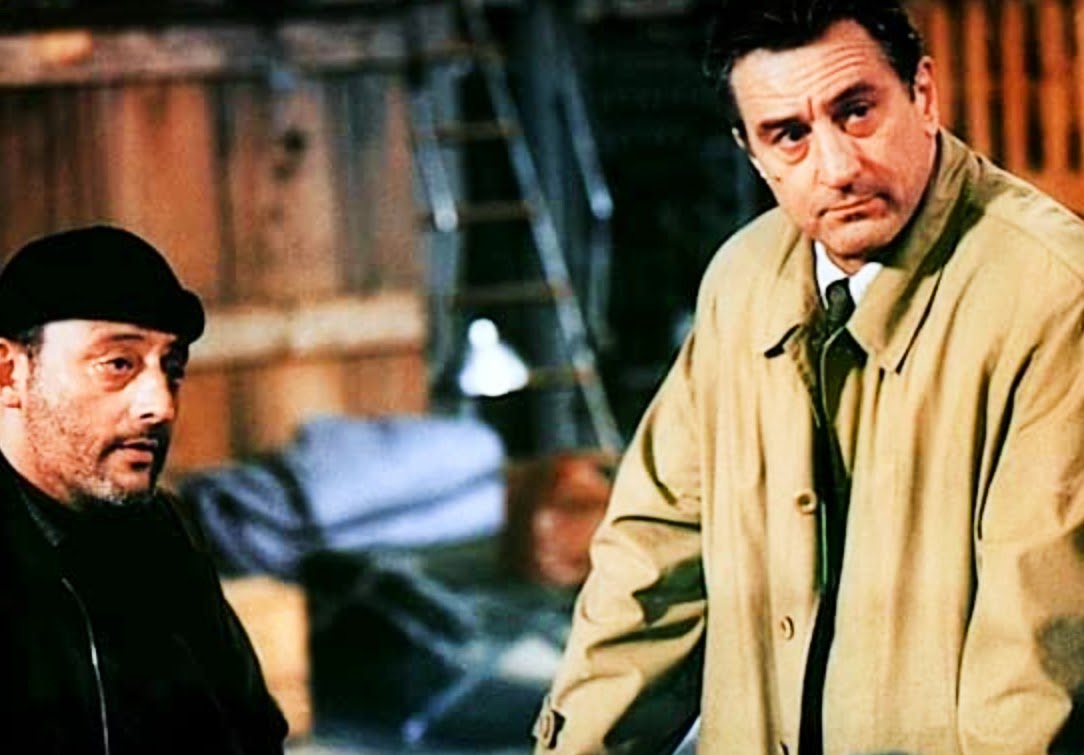 Plot: Deirdre (Natascha McElhone) puts together a team of experts including Sam (Robert De Niro), an ex-intelligence officer, to steal a mysterious briefcase.

SPYSCAPE Review: "While an undercover operation is never this violent and the premise is absurd, the movie portrays the ambiguity that I have found consistent with the trade," said J.R. Seeger, ex-CIA division chief of operations.
‍
Plot: An Israeli agent (Klaus Kinski) uses a pro-Palestinian American actress (Diane Keaton) as a spy to catch a terrorist bomber.

SPYSCAPE Review: "The film demonstrated the nuances of agent handling, and the novel, creative, and at times even immoral means in which an intelligence service – in this case, the Mossad – will go to accomplish their operational goals," said ex-CIA intelligence service officer Marc Polymeropoulos.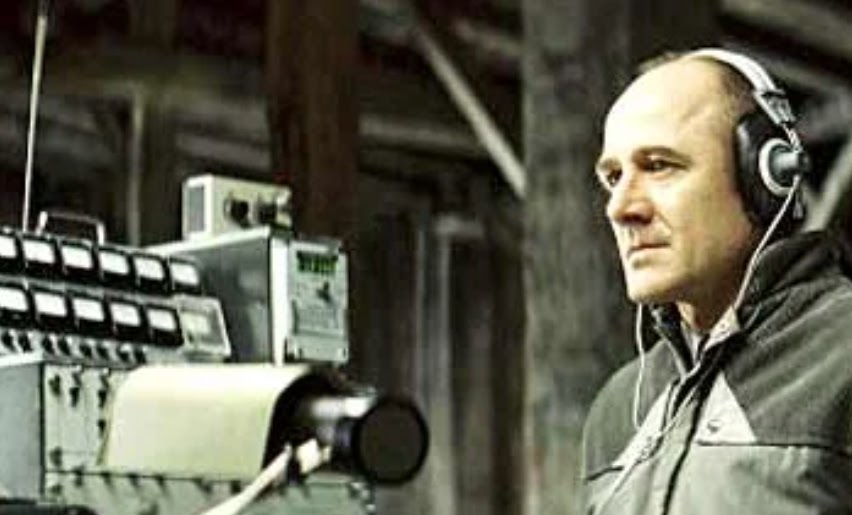 Plot: Stasi officer Gerd Wiesler (Ulrich Mühe) spies on a playwright (Sebastian Koch) and his lover, becoming unexpectedly sympathetic to the couple.
SPYSCAPE Review: "Hands down The Lives of Others. It is an excellent portrait of the spying that went on inside East Germany," said Jack Barsky, a former KGB agent born in East Germany who was a sleeper agent in the US during the Cold War.
Plot: 007 (Sean Connery) battles a scientific genius (Joseph Wiseman) bent on destroying the US space program.

SPYSCAPE Review: "Bond's first film. This is a breakthrough," former Mossad Lt. Colonel Avner Avraham told SPYSCAPE. "He actually determined for most people in the world what the world of espionage looks like – while the world of espionage is so different from Bond movies! For the first time Bond introduces himself: 'Bond, James Bond' – and it has become a famous expression."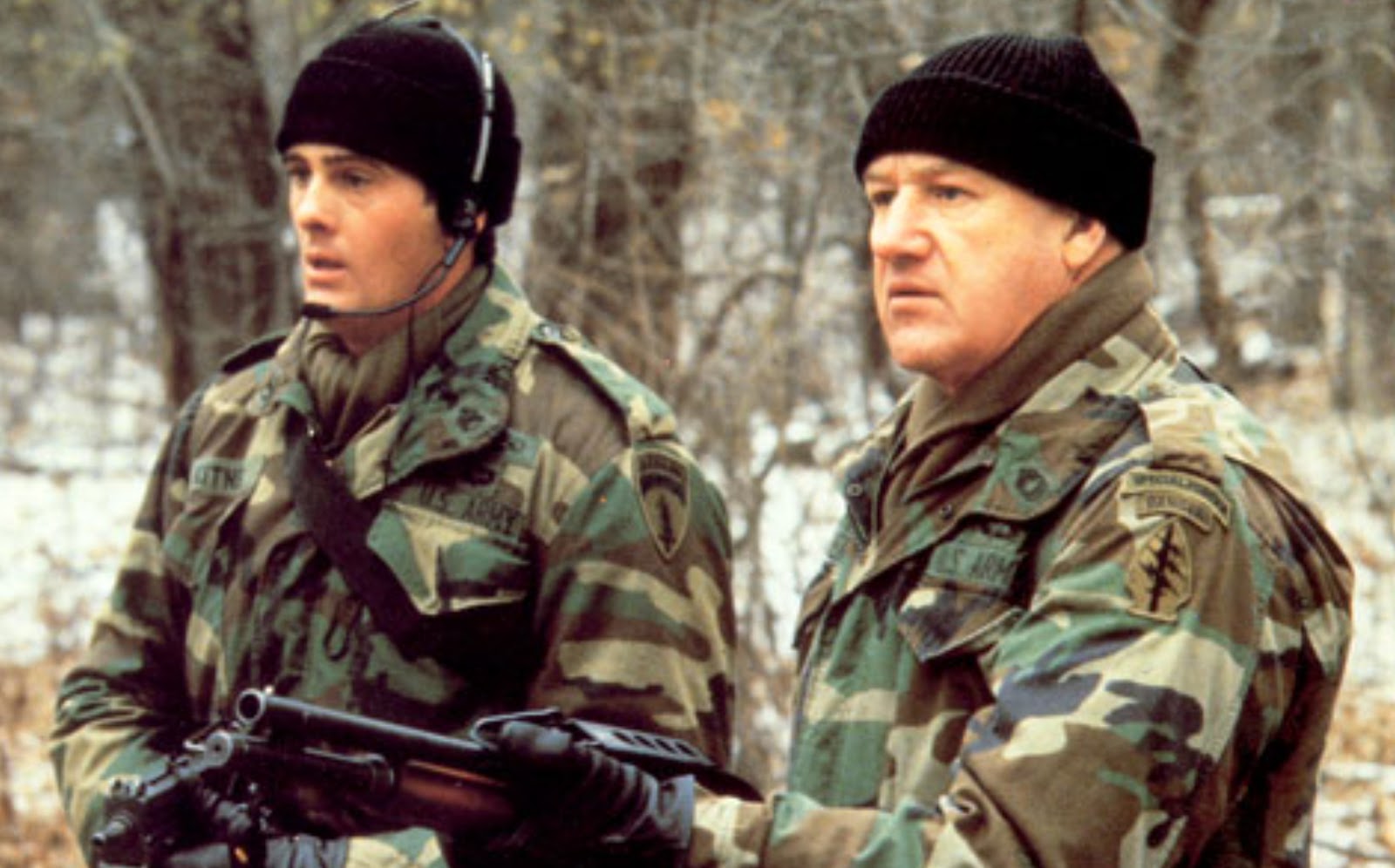 ‍
Plot: An Army Sgt. (Gene Hackman) must shepherd a detainee, Thomas Boyette (Tommy Lee Jones), from Europe to the US but he goes missing.

SPYSCAPE Review: "I was in Det A (Detachment A), it had some nostalgic tendrils," said Special Forces veteran Nick Brokhausen.
‍
Plot: CIA operative Nathan Muir (Robert Redford) learns China arrested his protégé Tom Bishop (Brad Pitt) for espionage and sets out to free him.

SPYSCAPE Review: "The story shows how cruel the world of spying can be," said Ulrich Larsen, an ex-mole in North Korea. "The way Pitt and Redford act is so real. And, in the end, it's a person trying to save the life of a friend and colleagues. The main thing here is never to trust other people than yourself."
‍
Plot: Veteran CIA agent Bob Barnes (George Clooney) uncovers an assassination plot as various storylines unfold amid the backdrop of the oil industry. Matt Damon also stars.
SPYSCAPE Review: "It shows how espionage is an integral component of geopolitical systems with myriad micro and macro ripple effects," said Lindsay Moran, an ex-CIA operations officer. Moran also highly rates The Good Shepherd, Tinker Tailor Soldier Spy, and Argo.

CONTEMPORARY SPY DRAMAS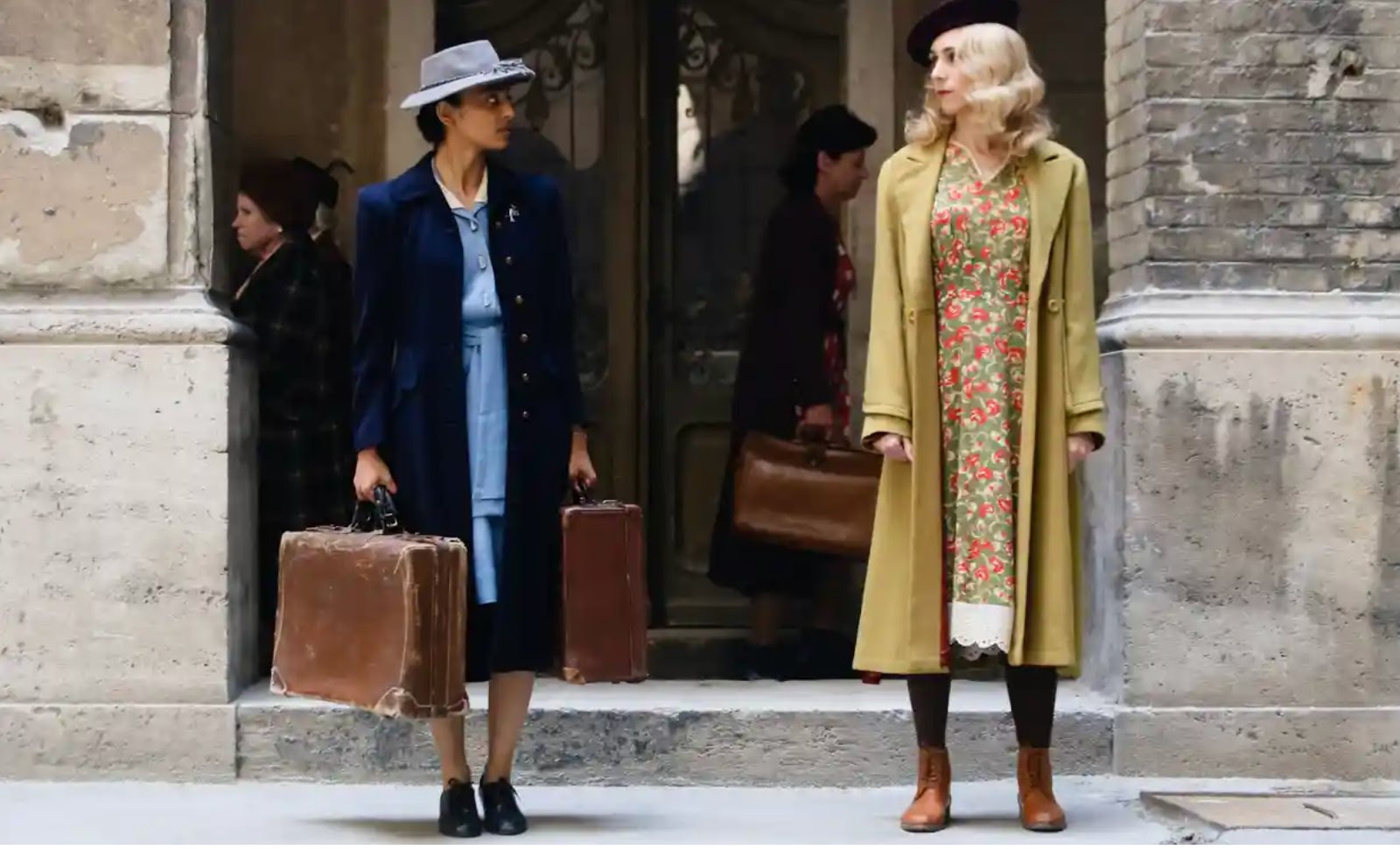 ‍Plot: At the dawn of World War II, British PM Winston Churchill orders his new spy agency to train women for covert operations to help undermine the Nazis in France.

SPYSCAPE Review: "They responded to Winston Churchill's call to 'set Europe ablaze,'" said Michelle Rigby Assad, an ex-CIA undercover officer. "It was WWII which showed once and for all, how women have a depth and breadth of skills which are sorely needed in espionage."
‍
Plot: The British Secret Service arrest widow Joan Stanley for leaking details on the atomic bomb to the Soviet government. Starring Judi Dench.
SPYSCAPE Review: "It offers a more realistic take on espionage than a lot of the flashier spy thrillers we see from Hollywood," said Christina Hillsberg, an ex-CIA intelligence analyst. "While a little slow, I appreciate how extremely well done this depiction of female spying in the '40s is – down to everything from men doubting young Joan's expertise ("Are you in charge of the tea?") to the makeshift concealment device in her purse… Where the film succeeds is in showing how powerful women can be – not just in espionage films, but in real life when the stakes are much higher."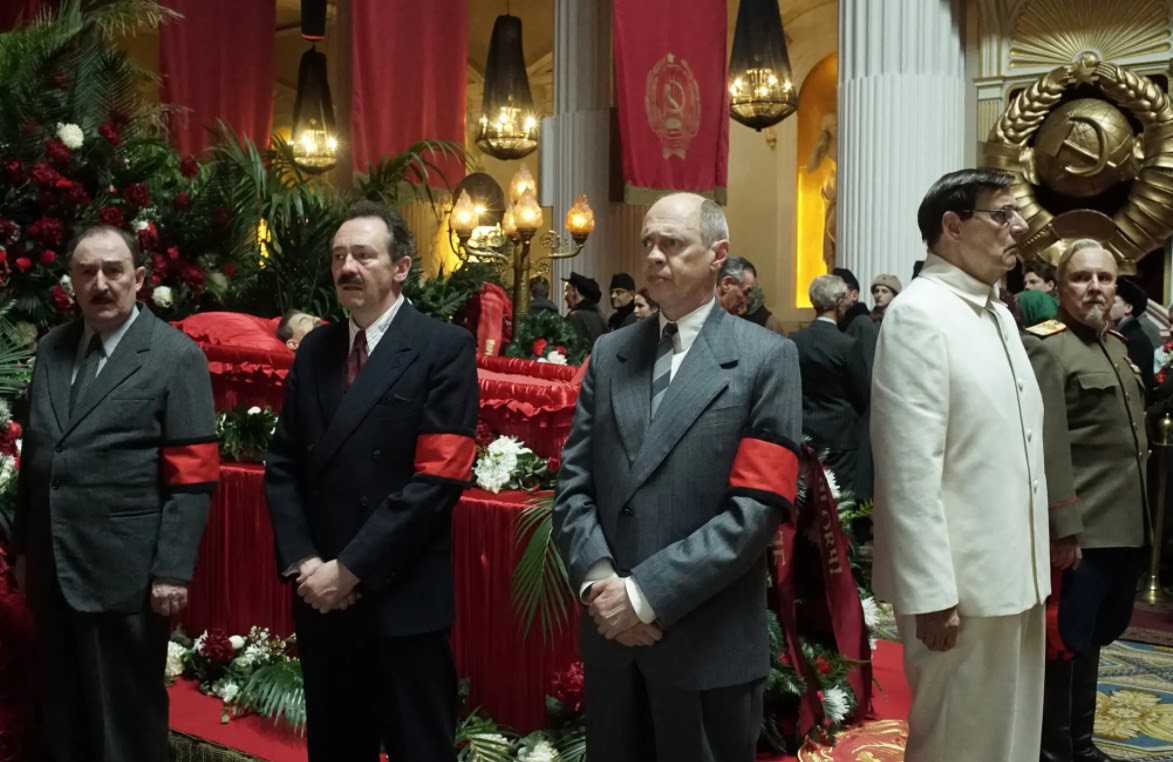 Plot: Dictator Joseph Stalin dies in 1953 and his cronies are in a power struggle to become the next Soviet leader, including the sadistic secret police chief.

SPYSCAPE Review: "Digging deep into long-forgotten characters of history for its source material, The Death Of Stalin has darkly comedic sensibilities and a solid cast that will likely be a hit with any audience who enjoys comedies with a historic twist," said Emily Crose, a former CIA, NSA, and US Army Intelligence & Security Command infosec specialist. Crose also rates Atomic Blonde for the sheer fun of it.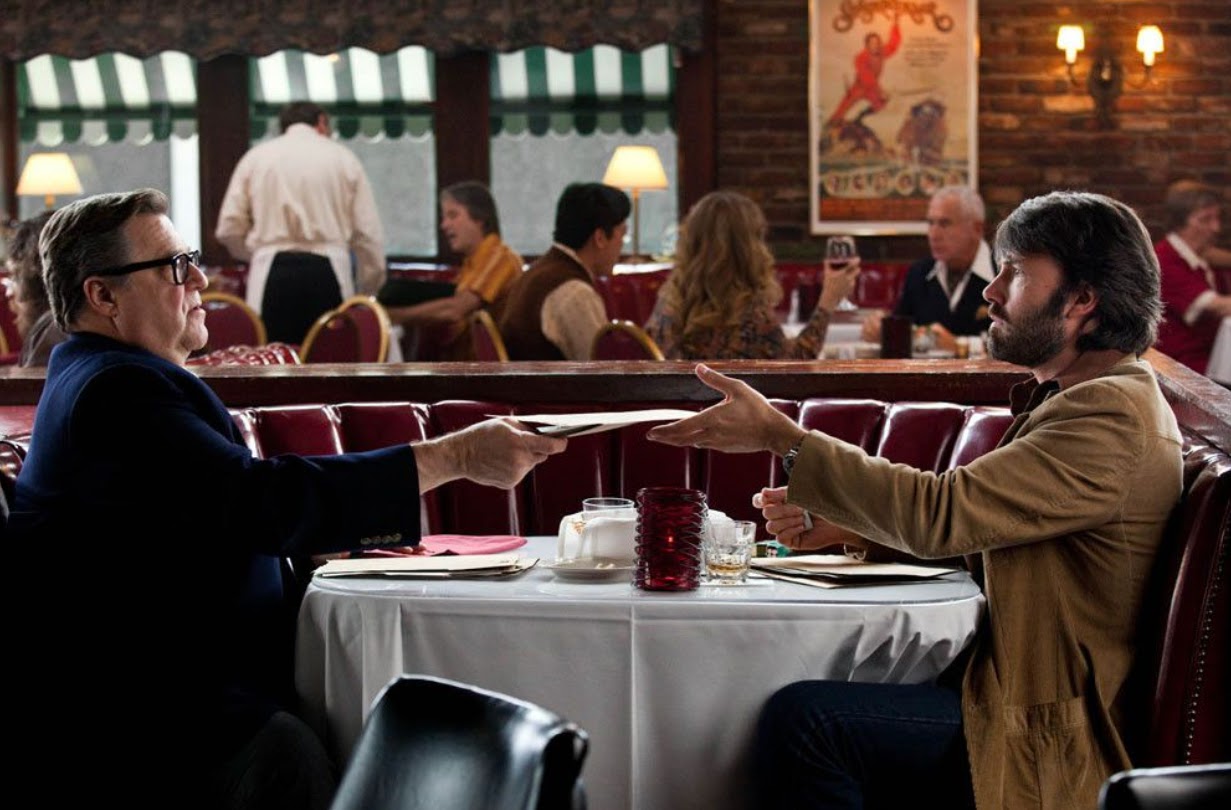 Plot: CIA agent Tony Mendez (Ben Afflick) rescues American hostages in Iran in 1979 by posing as a Hollywood producer scouting locations.

SPYSCAPE Review: "In addition to being an excellent movie, it provides the public with great insight into one of the most important operations conducted against the Iranians with the support of the Canadian government," said ex-CIA undercover officer Peter Warmka. Ex-US Defense Intelligence Agency clandestine officer Shawnee Delaney said Argo illustrates the complexity of international espionage: "Many operations are not easy to engineer – be it initial contact, figuring out how to develop a relationship with someone you may have nothing in common with, or even how to communicate with assets."
‍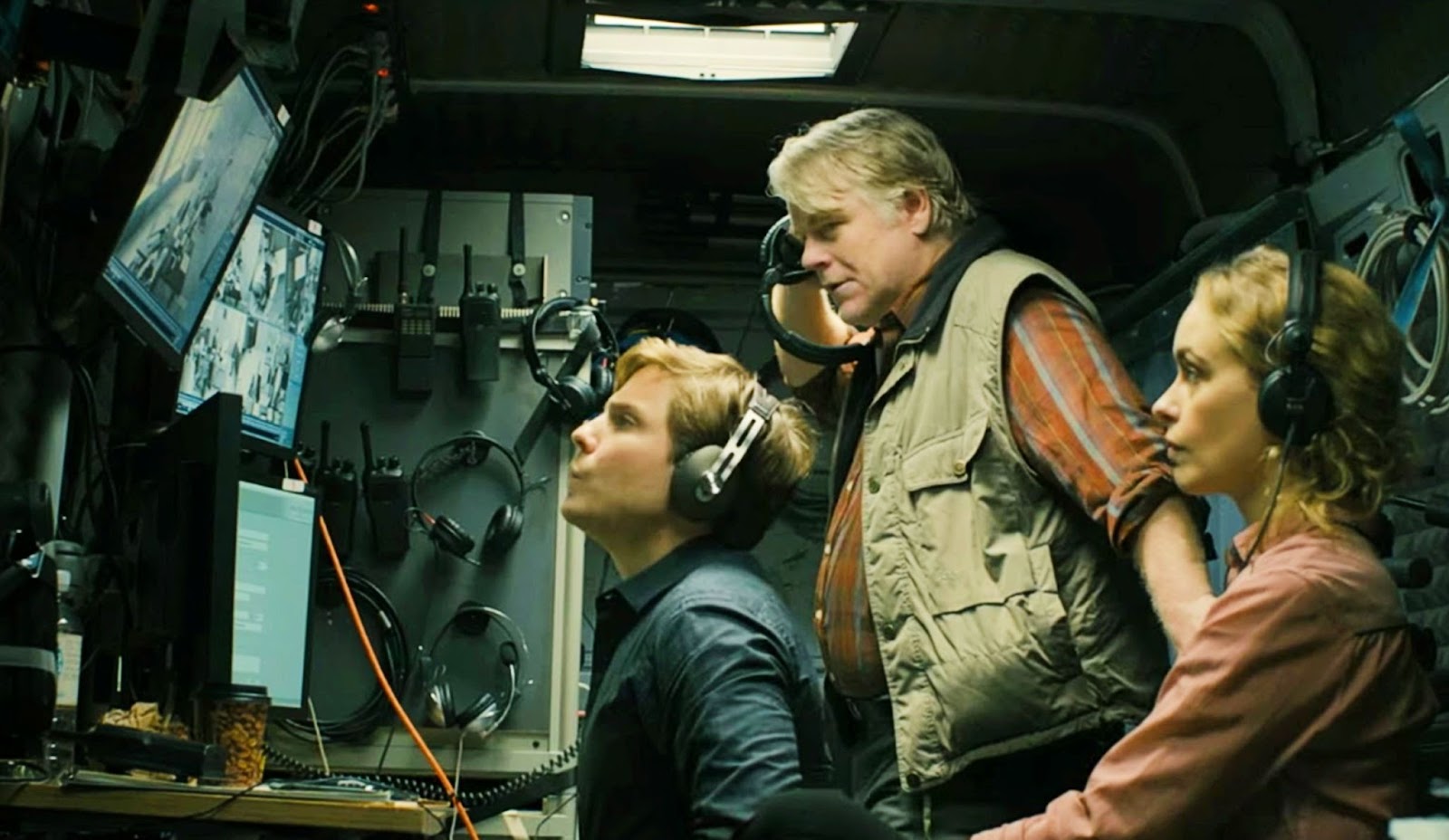 Plot: A German agent (Philip Seymour Hoffman) lays a trap for a well-regarded Muslim scholar suspected of financing terrorists.

SPYSCAPE Review: "My favorite contemporary spy film is A Most Wanted Man starring Philip Seymour Hoffman because of the boat scene whereby his character convinces a reluctant spy to stay in the game. [It] is the closest to depicting how an operations officer – a.k.a. case officer, a.k.a. operative – handles an asset," said Darrell Blocker, a 28-year veteran of the CIA's Clandestine Service, once considered by President Biden to head the Agency. Doug Patteson, an ex-CIA operations officer, also rates A Most Wanted Man: "It does a great job of capturing the moral ambiguity of espionage."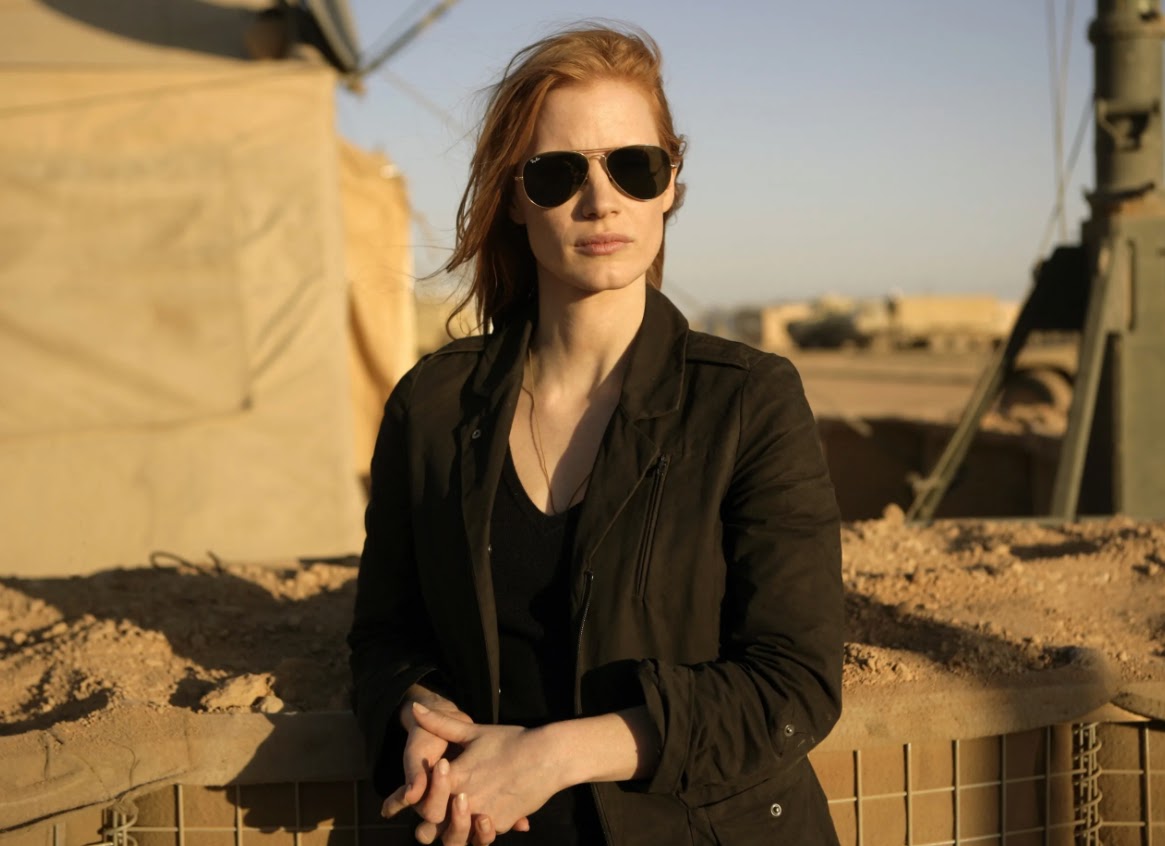 Plot: In the post-9/11 world, Osama bin Laden is the most-wanted man on the planet and a female operative (Jessica Chastain) proves instrumental in locating him.

SPYSCAPE Review: Janosh Neumann, an ex-Russian Federal Security Services counterintelligence officer, rates Zero Dark 30 for its portrayal of determination as well as bureaucracy. He also recommends Sicario (2015) because it illustrates how breaking the law is sometimes necessary.
‍
‍Plot: The USSR shoots down US pilot Francis Gary Powers in a U-2 spy plane. He survives but his only hope for release is lawyer James Donovan (Tom Hanks), recruited by a CIA operative to negotiate a prisoner swap.
SPYSCAPE Review: Powers' son, Francis Gary Powers Jr., was a consultant on Bridge of Spies, one of the most talked-about events of the Cold War, and in his opinion films don't get any better than a story directed by Stephen Spielberg and starring Tom Hanks.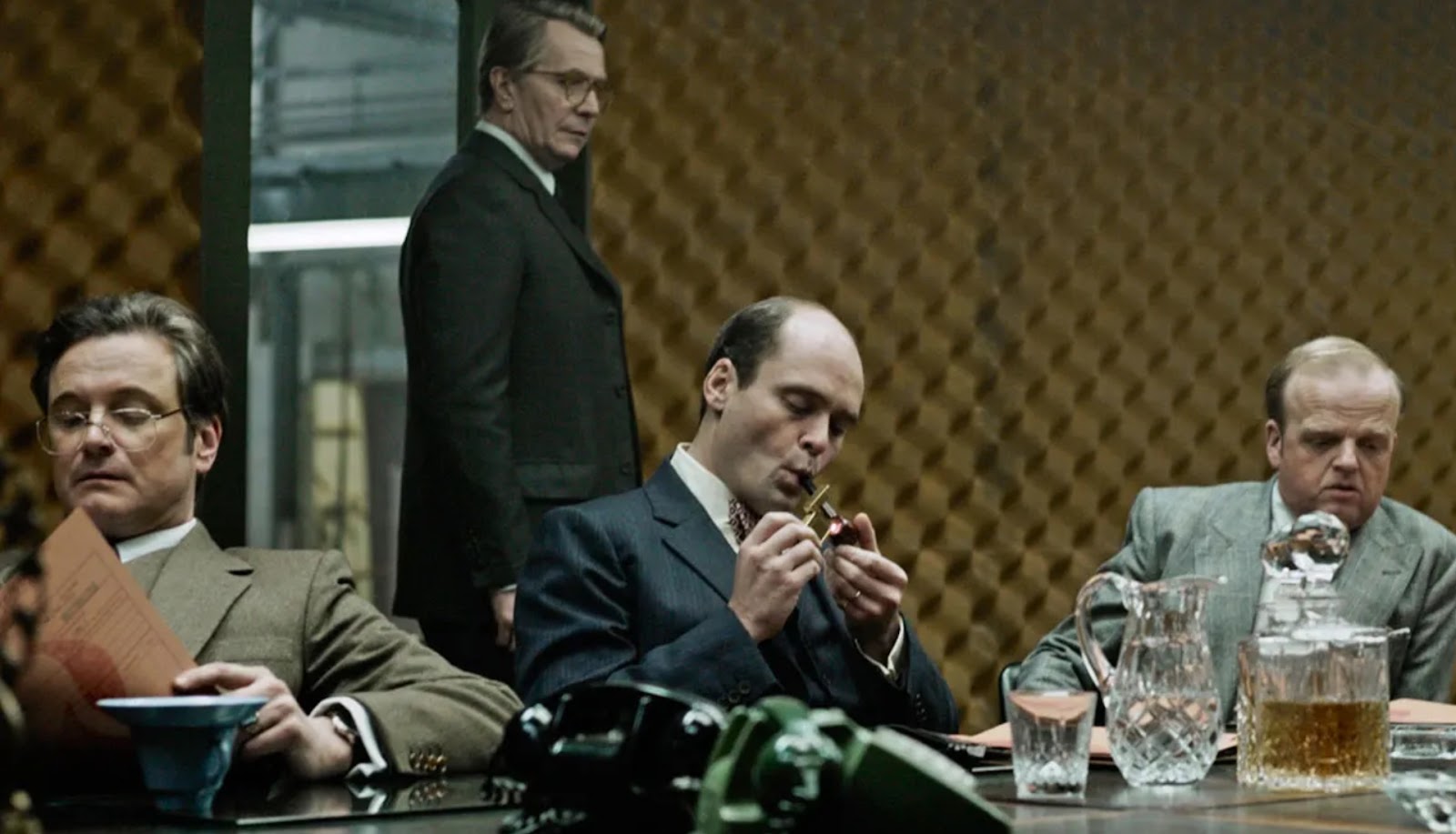 Plot: A general who knows the identity of a Soviet spy in MI6 dies before revealing his secret, leaving MI6's George Smiley (Gary Oldman) to find the mole.

SPYSCAPE Review: "Tinker, Tailor, Soldier, Spy portrays the complexities of real human interaction set against realistic geopolitical tension. And it underscores something I would later learn in my professional life. The insider is the worst threat of all," said Bob Gourley, an ex-Defense Intelligence Agency chief technology officer.

COLD WAR DRAMAS

You'll want to bookmark SPYSCAPE's Cold War movies favorites – selected by real-life spies – if you haven't already. In addition to Tinker Tailor Soldier Spy, intelligence officers repeatedly mentioned one other Cold War favorite.
Plot: CIA codebreaker Joe Turner (Robert Redford) suspects the Agency of murdering his colleagues and sets out to prove it – if he can stay alive.

SPYSCAPE Review: Ex-CIA Senior Officer James Lawler calls it his 'favorite spy movie' while Intelligence analyst and security consultant Alvin Acain considers it a "well-crafted film with good pacing and plot twists" with solid performances by Faye Dunaway, Robert Redford, and Max von Sydow.
Sources:
https://www.indiewire.com/2022/09/a-compassionate-spy-review-1234757735/
https://www.spyex.com/expert/james-lawler
https://www.thewrap.com/a-compassionate-spy-documentary-review-steve-james-ted-hall-ussr-atomic/
https://deadline.com/2022/09/a-compassionate-spy-review-venice-film-festival-steve-james-1235106267/
https://spyscape.com/article/real-life-spies-rate-their-all-time-favorite-spy-movies