The Dallas Cowboys will be without Pro Bowl left tackle Tyron Smith for a significant stretch to open the season.
Smith suffered an avulsion fracture of the knee in Wednesday's practice and needs surgery, NFL Network Insider Ian Rapoport reported Thursday. Smith won't be back on the field until December, if at all this season.
The 31-year-old went down in practice with a non-contact injury but was able to walk off under his own power.
Cowboys owner Jerry Jones said during a Thursday appearance on ESPN's First Take that he is not sure if Smith will need surgery, but Jones indicated that he expects Smith to be back at some point this season — potentially the playoffs.
"We'll have him and we'll have him at the right time," Jones said. "We'll have him in that San Francisco game — the equivalent of that we had last year — and maybe we won't fall short."
While the Cowboys have gotten used to playing without the eight-time Pro Bowler, who has missed 20 games the past two seasons and hasn't played an entire season since 2015, it's a massive blow to Dak Prescott's blind side.
Dallas drafted Tyler Smith, who played left tackle in college, to be the eventual heir on the blind side, but he's worked at left guard during training camp and preseason. The rookie also has been dealing with an injury of late.
Josh Ball, a fourth-round pick in 2021 who struggled last season, has taken reps at left tackle when Tyron Smith has been out. The Cowboys also have fifth-round rookie Matt Waletzko and Aviante Collins as options at LT.
Once the strength of the Cowboys, the offensive line has deteriorated in recent seasons. Smith's injury is the latest setback for a Dallas club seeking to defend its NFC East crown. More pressure will be heaped on Prescott's shoulders to carry the injury-marred Cowboys.
How the NFL reminded everyone that Tyron Smith is still elite
Dallas Cowboys offensive tackle Tyron Smith has been among the best in the NFL since entering the league. He has been the definition of a franchise anchor for the entirety of his career.
Smith has developed a reputation as injury prone over the last few seasons. Nagging injuries have caused Smith to miss games and not be healthy for a full schedule. That, combined with his growing age, has made many forget how dominant he is.
That said, the NFL is still very much high on the veteran tackle. In a list compiled by ESPN, Tyron Smith landed at No. 5 on the offensive tackle rankings. The rankings included input and analysis from 50 league decision makers and players.
What the league thinks of Smith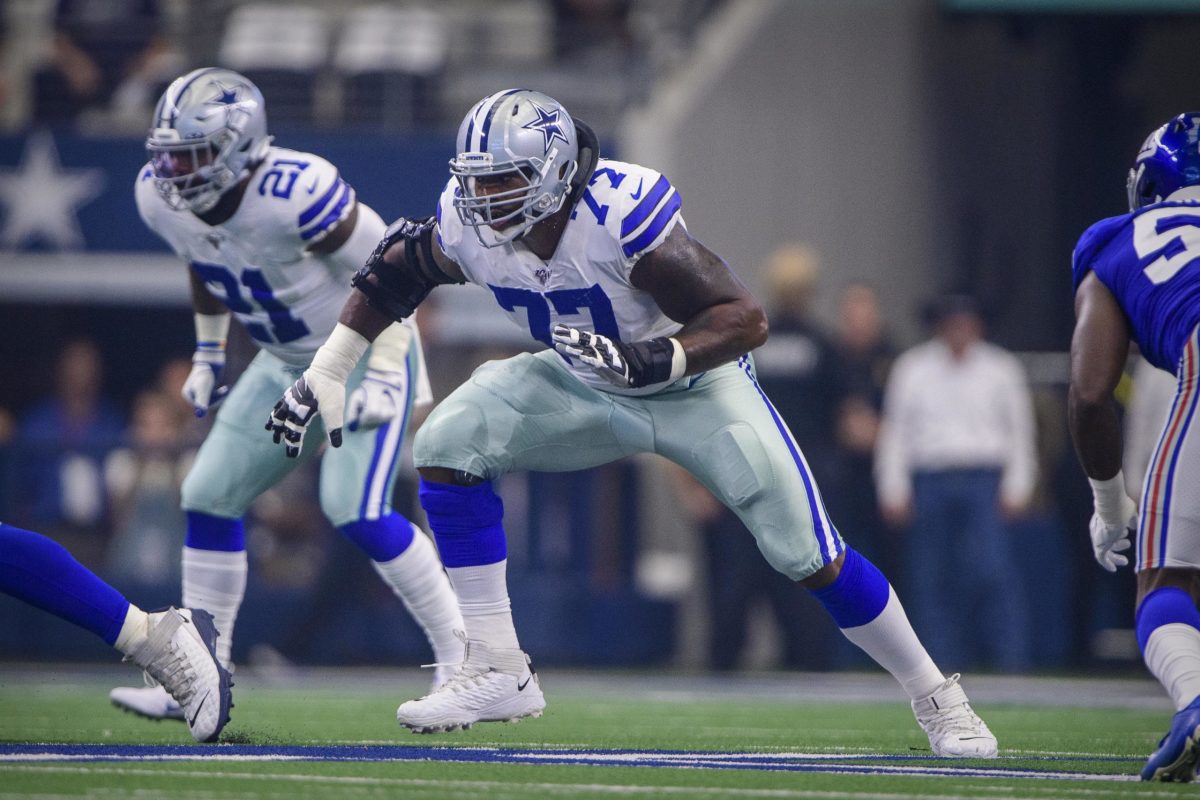 Some around the league believe Tyron Smith is still the gold standard at left tackle. Others think that Smith is past his prime and is being passed up by the league's up-and-comers at the position.
Smith's rankings varied from No. 1 in the NFL to outside of the top-10. An NFL coordinator pointed to the Dallas Cowboys' offensive tackle's athleticism, strength, and toughness as reasons why he is still the best:
"I know he's old and injured, but I don't care," said an NFL coordinator who voted him No. 1. "He's still the best. … Athleticism and strength accented by vet savvy and toughness."
Tyron Smith played 11 games last season as he dealt with injuries. His lack of ability to stay healthy for a full season is certainly a valid criticism. However, it is difficult to argue against Smith being among the top at the position when at full health.
Where former Cowboys' OT ranks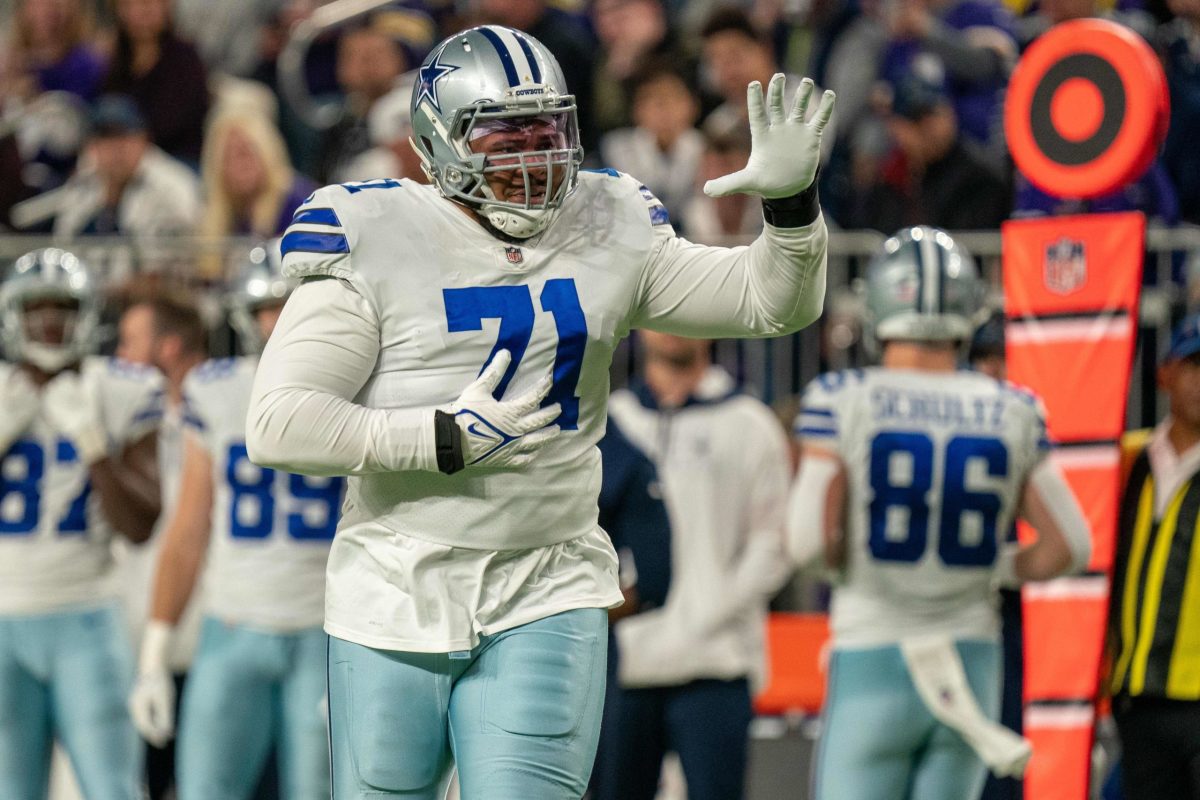 The Dallas Cowboys parted ways with offensive tackle La'el Collins earlier this offseason. Collins established himself as a Pro Bowl-caliber blocker with the Cowboys, but Dallas opted to move on in free agency.
Collins landed with the Bengals, where he is set to be a key piece to an exciting offense. He will be tasked with protecting Joe Burrow so that the Bengals can get the ball to the electric Ja'Marr Chase.
The NFL does not view La'el Collins as a top tackle.
In fact, Collins did not even receive enough votes to make the honorable mentions tier. Collins, instead, was included in the also receiving votes category. That would put Collins in the 18-22 range at offensive tackle across the NFL.
That indicates that the value for Collins may not have been as high as some thought when the Cowboys made the decision to release the veteran lineman. Which makes sense, given the Cowboys failed to find a trade partner.
Nonetheless, the NFL views Tyron Smith as an elite offensive tackle, despite the age and injury concerns. The Dallas Cowboys need their All-Pro tackle to have a strong and healthy 2022 campaign.
Sources:
https://eu.usatoday.com/story/sports/nfl/cowboys/2022/08/25/tyron-smith-injury-dallas-cowboys-torn-hamstring-offensive-tackle/7892133001/
https://touchdownwire.usatoday.com/2022/08/25/dallas-cowboys-tyron-smith-injury/
https://www.dallasnews.com/sports/cowboys/2022/08/24/cowboys-lt-tyron-smith-injures-knee-in-practice/
https://theathletic.com/2543017/2021/04/27/this-isnt-even-close-how-the-cowboys-became-convinced-that-tyron-smith-was-the-man-for-the-no-9-pick-in-2011/
https://www.nfl.com/news/cowboys-lt-tyron-smith-out-indefinitely-hamstring-injury-still-undergoing-tests
https://atozsports.com/dallas/cowboys-nfl-views-pro-bowler-as-best-at-position/