When you look back on NBA history, it is easy to point out one or two legends of the game that just absolutely dominated their generation. In fact, you can refer to them by just their first name and you know exactly who they are. Bill, Wilt, Kareem, Larry, Magic, Michael and how could you forget Kobe Bryant.
One of the greatest scorers, one of the greatest leaders and one of the main reasons today's generation of stars are playing the game of basketball, Kobe Bryant was more than just a basketball player.
On this day in 1978, Bryant was born in Philadelphia, Pennsylvania, the youngest of three in his family.
Basketball was always in Kobe's blood from the very moment he was born and after spending the vast majority of his life growing up in Italy, Bryant's family moved back to Philadelphia when he was 13-years-old. From that moment, his journey to basketball immortality began, especially during his time at Lower Merion High School in Ardmore.
Drafted 13th overall out of high school, Kobe was initially selected by the Charlotte Hornets before being traded on draft night to the Los Angeles Lakers in a deal that involved Vlade Divac, an already proven talent that Charlotte believed could not only help them win games, but raise their attendance numbers.
Well, that turned out to be a huge mistake!
Spending all 20 years of his NBA career with the Lakers, Kobe Bryant ranks fourth on the NBA's all-time scoring list, eighth in career minutes played in NBA history, sixth in total field goals made in NBA history and he is one of three players in NBA history to make the All-Star game 18 times in his career, the others being Kareem Abdul-Jabbar and LeBron James.
A true ambassador for the game of basketball, Bryant reminded many in his early years of Michael Jordan, arguably the greatest player of all-time and someone who had just dominated the last decade or so in the league when Kobe Bryant was drafted. Squaring off eight times against one another in the four years they were in the NBA at the same time, Kobe beat Michael in five of these meetings.
What really stood out about Bryant all of his years in the NBA was not necessarily his scoring abilities, but it was his determination and commitment to being better each and every game, every practice and every off-day.
There was not a time that Bryant was not in the gym and even if he had scored 50 points the night before, this was not good enough for him. There was always something that he believed he could do better, which is why Kobe Bryant inspired so many with his "Mamba Mentality," an idea and mentality that was embraced not just in the basketball world.
The idea of being the best version of yourself and always striving for excellence everyday is the legacy Kobe Bryant has left behind and while he may be gone, Kobe will certainly never be forgotten.
An NBA legend, a Los Angeles Lakers legend and a true symbol of what it means to live your life to the fullest, Bryant made sure he won both on and off the basketball court.
Happy Heavenly Birthday Kobe Bean Bryant.
Vanessa Bryant Shares Tribute to Late Husband Kobe Bryant on 44th Birthday
Kobe Bryant would've turned 44 on Tuesday … and his wife, Vanessa, penned a heartfelt birthday note on Instagram, writing she loves and misses him so much.
Vanessa posted a photo of her and her NBA legend hubby from 2009 … when Kobe won his 4th NBA title and 1st NBA Finals MVP.
You can see Bryant — wearing his 2009 NBA championship shirt and hat — hugging Vanessa post-game … and they were both all smiles.
"Happy birthday, baby!" the 40-year-old said Tuesday.
"I love you and miss you so much! #44 ❤️ @kobebryant"
Since Kobe — who she married in April 2001 — and daughter Gigi's untimely death, Vanessa has been honoring them in countless ways … including getting tattoos in their honor, launching the Mambacita clothing line, and taking her 3 other daughters to Italy — where Kobe was raised.
"Visited Reggio Calabria," Vanessa said in July, "a city my husband lived in when he was about 8 years old."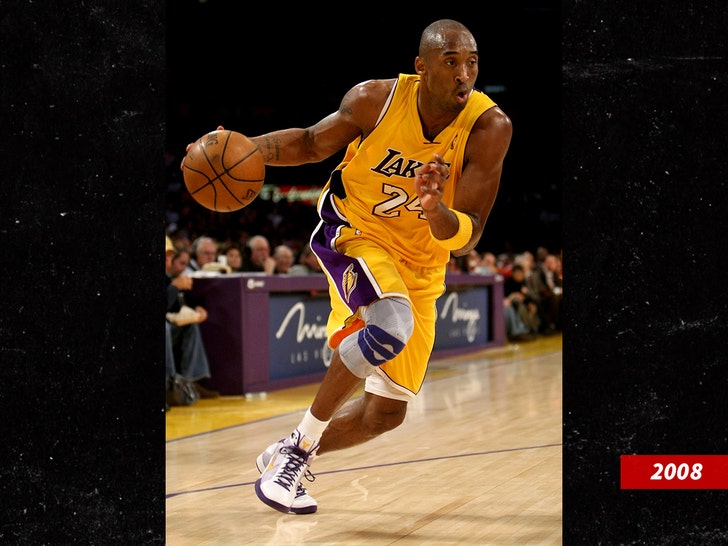 Of course, Bryant went on to play 20 seasons in the NBA — winning 5 championships and 2 NBA Finals MVP… was an 18-time NBA All-Star, broke numerous records, and is known as one of the best NBA players ever.
The former LA Lakers player was traveling by helicopter to one of Gianna's basketball games when it went down in the Calabasas Hills west of Los Angeles on January 26, 2020.
The National Transportation Safety Board (NTSB) concluded in its investigation that the crash was caused by pilot error. The investigators said the crash was likely caused after the pilot flew into clouds in violation of federal rules and became disoriented.
In September of that same year, Vanessa Bryant filed a federal lawsuit against the LA sheriff's and fire departments for allegedly sharing photographs taken of the remains of her husband.
Jury selection for the invasion of privacy trial was completed earlier this month.
In her suit, she claims that photos of the crash site were shared by Los Angeles County employees in settings that were irrelevant to the investigation, including a sheriff's deputy allegedly showing images of her husband's corpse to bar patrons.
Vanessa Bryant's lawsuit claims civil rights violations, negligence, emotional distress and violation of privacy. She is seeking unspecified millions in compensation.
"Mrs. Bryant feels ill at the thought that sheriff's deputies, firefighters, and members of the public have gawked at gratuitous images of her deceased husband and child," the lawsuit states, according to Reuters.
"She lives in fear that she or her children will one day confront horrific images of their loved ones online."
But the Los Angeles County refuted the claims and asserted Vanessa Bryant's emotional distress was actually caused by her family members' death and not by the photos.
The County sought to order a psychiatric evaluation for Bryant, but a judge ruled against the request. However, she was ordered to turn over her mental health records.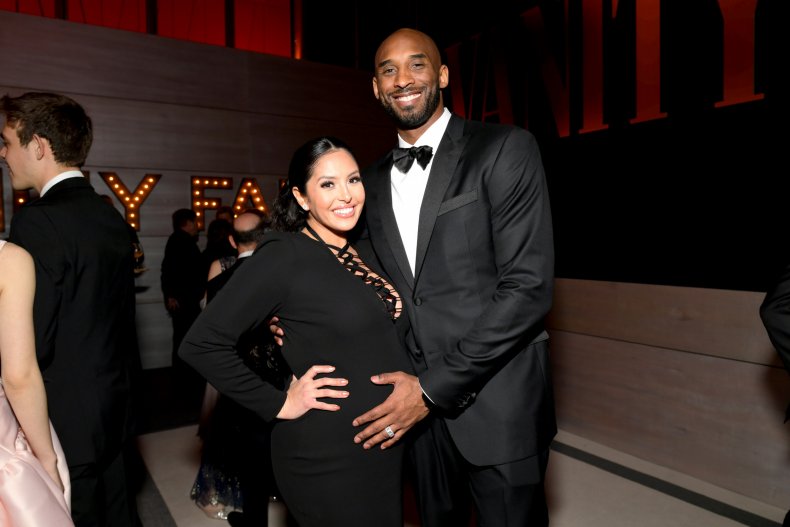 Media reports just days after the helicopter crash alleged at least 10 members of the Los Angeles Police Department had seen unauthorized photographs of the crash site.
A police officer had allegedly posted photos of Bryant's remains on social media, according to CBSSports.com.
The Los Angeles County Sheriff's Department allegedly "quietly ordered deputies to delete any photos" of the crash scene after a citizen allegedly complained about a deputy showing "gruesome" images at a local bar as per a report in the Los Angeles Times in February, 2020.
Internal messaging to deputies suggested they would not be reprimanded if they deleted photos, and reports claimed the department attempted to "keep the situation quiet for five weeks after the crash."
Following the photo leaks, California made it illegal for first responders to take unauthorized photos of an accident or crime scene.
Vanessa Bryant was flanked by her A-list friends, singers Ciara and Monica, as she attended court on Monday.
She had taken the stand at the trial on Friday and gave a three-hour emotional testimony.
Vanessa Bryant told that court that "I live in fear every day of being on social media and having these photos pop up."
"I just remember not wanting to react because the girls were in the room.
"I bolted out of the house and I broke down and cried and I just wanted to run down the block and scream," Vanessa Bryant continued. "I can't escape my body. I can't escape what I feel."
Sources:
https://www.tmz.com/2022/08/23/vanessa-bryant-wishes-kobe-happy-44th-birthday-lakers-nba/
https://www.si.com/fannation/nba/fastbreak/news/on-this-day-in-nba-history-kobe-bryant-is-born-los-angeles-lakers
https://www.theguardian.com/us-news/2022/aug/10/kobe-bryant-crash-photos-lawsuit-vanessa-bryant-los-angeles
https://www.spiegel.de/panorama/justiz/kobe-bryant-hinterbliebene-der-opfer-von-hubschrauberabsturz-erhalten-millionensumme-a-a3db06bd-da99-483e-8001-df8203b58a9c
https://www.nba.com/news/kobe-bryant-dies-helicopter-crash
https://www.newsweek.com/kobe-bryant-vanessa-gianna-birthday-helicopter-la-lakers-1736146