Sticks and stones may break our bones, but words leave a lasting impact on the people around us. This much is true in the life of Maya Angelou, who served as a voice for minorities throughout her life. She fervently defended the rights of women as well as the youth, despite the backlash she faced in a white-dominated world. Even long after she was gone, Maya Angelou left a lasting legacy that communities still draw strength from. Learn more about her life's work with these Maya Angelou facts.
Maya Angelou pursued a career in dancing before she became a poet.
Despite being known as an author and poet, Maya Angelou's first artistic venture was in professional dancing. She trained in New York City and performed in San Francisco.
Maya Angelou wrote about her childhood in "I Know Why the Caged Bird Sings."
Maya Angelou published her first autobiography in 1969. Illustrating the early life of the American poet, I Know Why The Caged Bird Sings was the first of a seven-volume sequence.
The story demonstrates how Angelou's passion for literature and strong will helped her cope with trauma and racism. Maya Angelou's first book made waves as the first bestselling nonfiction work by a black author. Witness the story for yourself here.
Maya Angelou wrote "Gather Together in My Name" based on her late teens.
This book continues from I Know Why the Caged Bird Sings, covering Angelou's late teenage years. With the title taken from a Bible passage, this memoir chronicles a black woman's experience in the white-dominated society of the U.S. after WW2.
Maya reveals how she became successful in her career in her third book.
The third book of Maya Angelou's seven-volume autobiography series is Singin' and Swingin' and Gettin' Merry Like Christmas. This third installment details Angelou's struggles to support her young son and how she developed a prosperous career in the entertainment industry.
Maya traveled in Cairo, Ghana, California, and New York City with her son.
In 1981, Maya Angelou published the fourth installment of her autobiography series. It narrates the life of Maya when she was 29 to 33 years of age. The story follows her journey in Cairo, Ghana, California, and New York City while raising her son. This period also marked Angelou's rise to fame as an author.
Maya Angelou was only 33 years old when she started to write her 5th book.
Maya Angelou released her 5th autobiography, All God's Children Need Traveling Shoes in the year 1986. This fascinating book describes Maya's emotional quest to find her identity and ancestral roots from West Africa.
Maya's "A Song Flung Up to Heaven" is her 6th book.
This 6th installment is set from the year 1965 to 1968. Maya travels back to the United States after living for four years in Accra, Ghana. This period also covers the assassination of Malcolm X and Martin Luther King, Jr.
The book narrates Maya's experience of dealing with the major transitions in her life as well as the country, and how she gets through it upon arriving home in the United States.
"Mom & Me & Mom" is her final book.
Mom & Me & Mom is the seventh and final book of Maya's series of autobiographies which was published in the year 2013. In contrast to her first six books, this work centered on her relationship with her mother, Vivian Baxter. Angelou released Mom & Me & Mom shortly before her 85th birthday, which was also close to Mother's Day.
Angelou got pregnant at 16 years old.
When Maya was just 16 years old, she got pregnant with her son, Guy Johnson. At a time when teen mothers were more stigmatized, this factored in the struggles she experienced throughout her life.
Guy Johnson also wrote books.
Guy Johnson finished his college degree in Ghana, later managing a bar on Spain's Costa del Sol and operating a photo-safari service in several countries. Like his mother, Johnson also published over 20 books such as Standing at the Scratch Line and Echoes of a Distant Summer.
Vivian Baxter was crucial in defining Angelou's life.
It took many years for Maya and her mother to cultivate a loving and close relationship. But in the end, Maya said that her connection with her has been crucial in defining her life. Definitely one of the Maya Angelou facts that show how family can be extremely formative to a person's identity.
Maya Angelou gave uncountable lecture circuits.
At the peak of her career, Maya Angelou made over 70 appearances each year on the lecture circuit, which featured keynote speeches given by celebrities. Maya Angelou's work as a speaker lasted almost two decades, giving speeches throughout her 60s up to her 80s.
Maya Angelou wrote 167 poems.
Of all her works, On the Pulse of Morning is regarded as Maya Angelou's most well-known poem. Some argued that her greatness is attributed to this poem. Even more, although Maya is popular for her five autobiographies, she was originally known as a poet rather than an autobiographer.
"On the Pulse of Morning" expressed growth, freedom, and evolution.
Her most famous poem, "On the Pulse of Morning," speaks about freedom, and evolution, referencing the Earth's changes to illustrate an individual's inner growth.
"A Rock, A River, A Tree
Hosts to species long since departed,
Marked the mastodon,
The dinosaur, who left dried tokens
Of their sojourn here
On our planet floor,
Any broad alarm of their hastening doom
Is lost in the gloom of dust and ages."
Angelou recited this poem on Clinton's inauguration.
At the first inauguration of former US President Bill Clinton in 1993, Maya recited her poem "On the Pulse of Morning." She was one of the few poets to present an inaugural recitation since Robert Frost's inauguration of John F. Kennedy in 1961.
Maya Angelou won a Grammy Award for her poem.
After reciting her poem at Clinton's inauguration, she received more recognition from her previous accomplishments. Her works became revered by economic, racial, and educational institutions alike, and even won her a Grammy Award.
Angelou's writings are used in many schools.
Angelou's writings have been incorporated in many schools and universities' curriculum, not just in the United States but also worldwide.
Angelou's work faced criticism from certain communities.
Several efforts have been made to ban Angelou's writing from U.S. libraries, with some of it being successful. The advocates for the ban misguidedly suggested that her writings show "bitterness and hatred toward white people."
Maya Angelou is one of the most banned authors in the US.
Her writings or books were repeatedly extracted from school reading lists, removed from school libraries, and viewed as inappropriate for young readers. These bans mostly came from conservative, white-dominated areas.
She got her nickname from her brother.
Although she published her works officially as Maya Angelou, the author's birthname was actually Marguerite Annie Johnson. Her only sibling, Bailey Jr. gave his sister the the nickname "Maya," meaning  "My" or "Mya Sister." Maya Angelou went on to adopt this nickname for the rest of her life and career.
Maya's favorite person is her brother.
Her older brother, Bailey Johnson, is one of the most important people Maya held dearly. Maya Angelou always regarded Bailey for his good personality, sense of humor, social skills, and athletic ability. During her childhood, she and her brother depended on each other throughout their struggles.
She was considered the spokesperson for Black people.
Maya Angelou was considered the spokesperson for Black people, primarily for women. She is well respected and her works have been regarded as a protection of the African-American culture. Moreover, she plays an important role in the progress of equal rights.
Her parents divorced when she was three years old.
Maya was only three years old when their parents, Bailey Johnson Sr. and Vivian Johnson, ended their marriage. Bailey Sr. sent both Maya and Bailey Jr. alone on a train to live with their paternal grandmother, Annie Henderson in Arkansas.
Her grandmother's business had flourished in the middle of the Great Depression.
In an unforeseen event during the Great Depression and World War II, Maya's grandmother had a financial breakthrough. Her grandmother's business thrived due to the high demand for the basic needs and commodities they readily offered in their store.
Maya Angelou also wrote of her experiences with sexual abuse.
Maya and her brother Bailey Jr. stayed in Arkansas for about four years until their father came in without notice and brought them back to their mother in St. Louis. Maya was around eight years old when her mother's boyfriend, "Freeman," sexually abused her.
Freeman only spent one day in jail.
Upon suffering the abuse, Maya Angelou immediately told her brother, who alerted the whole family. Although Freeman was found guilty, he only spent one day in jail. Ultimately, it is believed that one of Angelou's uncles killed Freeman just four days after his release.
Angelou became mute for over four years.
After Freeman's murder, Maya had difficulty in talking and became mute for more than four years. According to Angelou, she thought that her voice killed the man and stating that "I killed that man because I told his name. And then I thought I would never speak again because my voice would kill anyone."
Angelou was able to speak again with the help of her inner circle.
After the murder of Freeman, she and her brother went back to their grandmother. According to Maya, she recovered with the help of a teacher and Mrs. Bertha Flowers, a family friend.
She developed her character during the years of silence.
Maya gained remarkable traits during the years she was unable to talk. This was according to the writer and editor of Maya's biography, Marcia Ann Gillespie, as well as her associates.
Maya had developed an astounding memory and passion for books and literature. She became more observant of her surroundings and a great listener, too.
Angelou went back to her mother when she reached fourteen.
When Maya turned fourteen, she and her brother Bailey Jr. moved to stay with their mother at Oakland, California. Throughout this time, Maya attended to California Labor School during World War II.
She got her dream job at the age of sixteen.
Maya became the first black female cable car conductor in San Francisco and achieved it at the age of sixteen. According to Maya, she had wanted the job so badly because of the uniforms. Maya's mother even referred to it as her daughter's "dream job."
COMTO awarded Maya Angelou for her work in transportation.
Maya received the award for "Women Who Move the Nation" from the Conference of Minority Transportation Officials (COMTO). That organization represents millions of minorities in the U.S. who work in all modes of the transportation industry.
Vivian didn't like her daughter's interracial marriage.
Maya's mother disapproved of Maya's marriage to Tosh Angelos, a Greek electrician and a sea seafarer. However, Maya Angelou still married Tosh despite her mother's qualms.
She learned professional dancing after getting married.
Maya learned how to dance like a pro when she got married to Tosh Angelos. In those years, she took modern dance classes and met famous choreographers such as Ruth Beckford and Alvin Ailey who eventually formed their dance team, "Al and Rita."
She became a club dancer after her first marriage ended.
After Maya and Tosh's marriage fizzled out, she became a professional dancer in clubs around San Francisco. She would often perform solo at The Purple Onion, as the "Al and Rita" dance tandem did not become successful as they wanted to be.
Maya Angelou can speak different languages.
In the mid-1950s, Maya traveled to Europe along with the production of the opera, "Porgy and Bess." Her journey to different countries opened the opportunity for her to learn and be proficient in different languages.
John Oliver Killens inspired Maya Angelou to write.
In 1959, Maya Angelou met the American novelist John Oliver Killens in Los Angeles. After this fateful meeting, Maya Angelou decided to become a professional writer. She then immediately transferred to New York to focus on her career.
Angelou joined the Harlem Writers Guild.
After transferring to New York, she joined the Harlem Writers Guild, which remains the oldest organization of black writers. She worked with various major authors like Rosa Guy, Julian Mayfield, John Henrik Clarke, and Paule Marshall and successfully published a book for the first time.
Maya is the first Black woman to write for a screenplay.
Maya wrote her first screenplay for Georgia, Georgia, a 1972 Swedish-American drama film. Produced and filmed in Sweden, Maya Angelou made history as the first black woman to write a screenplay for the Stig Björkman film.
Maya Angelou has a net worth of $10 million.
Although Maya Angelou had several occupations, she made most of her fortune in writing.
Her ancestors are from West and Central Africa.
The early evidence of Maya's family history partly came from the Mende people of West Africa. In 2008, the origin of Maya's African ancestors became known through a DNA test: 55% of her ancestors came from West Africa while 45% came from the Congo-Angola region.
She passed away on May 28, 2014.
Marguerite Annie Johnson died on May 28, 2014, at Winston-Salem, North Carolina United States at the age of 86. Natural causes have been ruled as her probable cause of death, but her son mentioned her suffering from pain caused by her dancing.
Maya chose Hillary over Barrack.
In 2008, Maya supported the Democratic Party presidential primaries by showing her public support to Hillary Clinton over the other nominee from Illinois, and former Senator at that time, Barack Obama.
Barack Obama awarded her the Presidential Medal of Freedom.
Although she supported Hillary Clinton in the presidential race over Barrack Obama, Maya still became a strong supporter of Obama during his presidency. Above all, the former President appreciated Maya Angelou by awarding her the Presidential Medal of Freedom in 2011.
The Icon of Democracy, Nelson Mandela met Maya Angelou in 1962.
Former President of South Africa Nelson Mandela met Maya in 1962 when she was still residing in Cairo, Egypt. When Mandela was imprisoned, reports revealed that he watched the film version of Maya Angelou's autobiography I Know Why the Caged Bird Sings while in jail.
Nelson Mandela recited "Still I Rise" on his inauguration.
When Nelson Mandela was freed after more than 25 years in prison, he was elected as the President of South Africa. On Mandela's inauguration, he recited Maya Angelou's poem, Still I Rise.
Rihanna read Maya Angelou's work as a teen.
When Maya Angelou died in 2014, many celebrities commemorated her. Rihanna did her share by tweeting, "She made us feel so safe, safe enough to trust her wisdom! Wisdom one can usually only acquire through experience."
The first book that Rihanna read when she was still a teenager was I Know Why the Caged Bird Sings by Maya Angelou.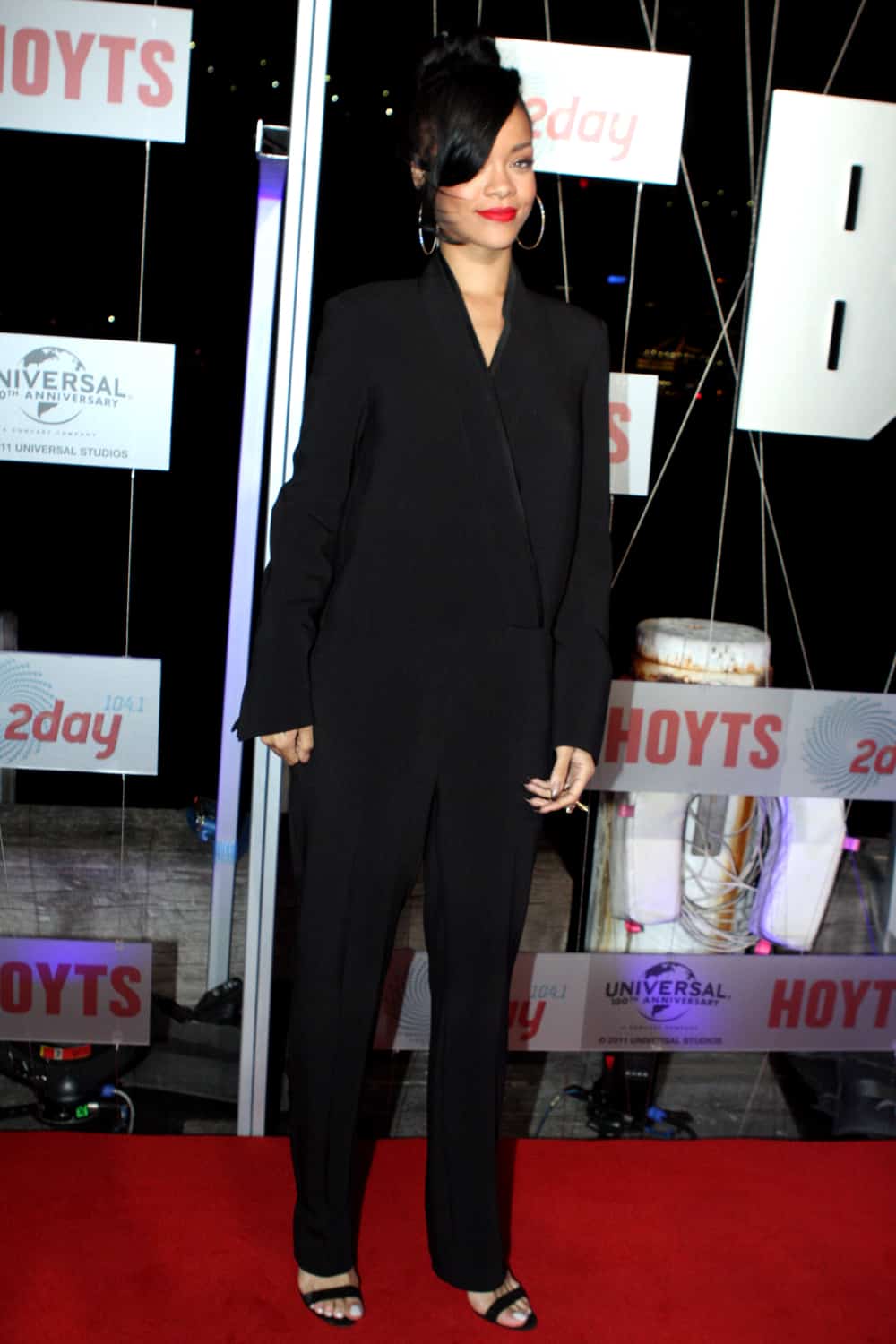 Maya Angelou is Serena Williams' favorite poet.
Serena held on to Angelou's words as she was proclaimed the Sportsperson of the Year by Sports Illustrated in 2015. She described the challenges she faced in her career in one of her speeches – "I've had people look past me because of the color of my skin." At the end of Serena's speech, she cited some lines from Still I Rise attributing it to her favorite poet.
Maya Angelou mentored Oprah Winfrey.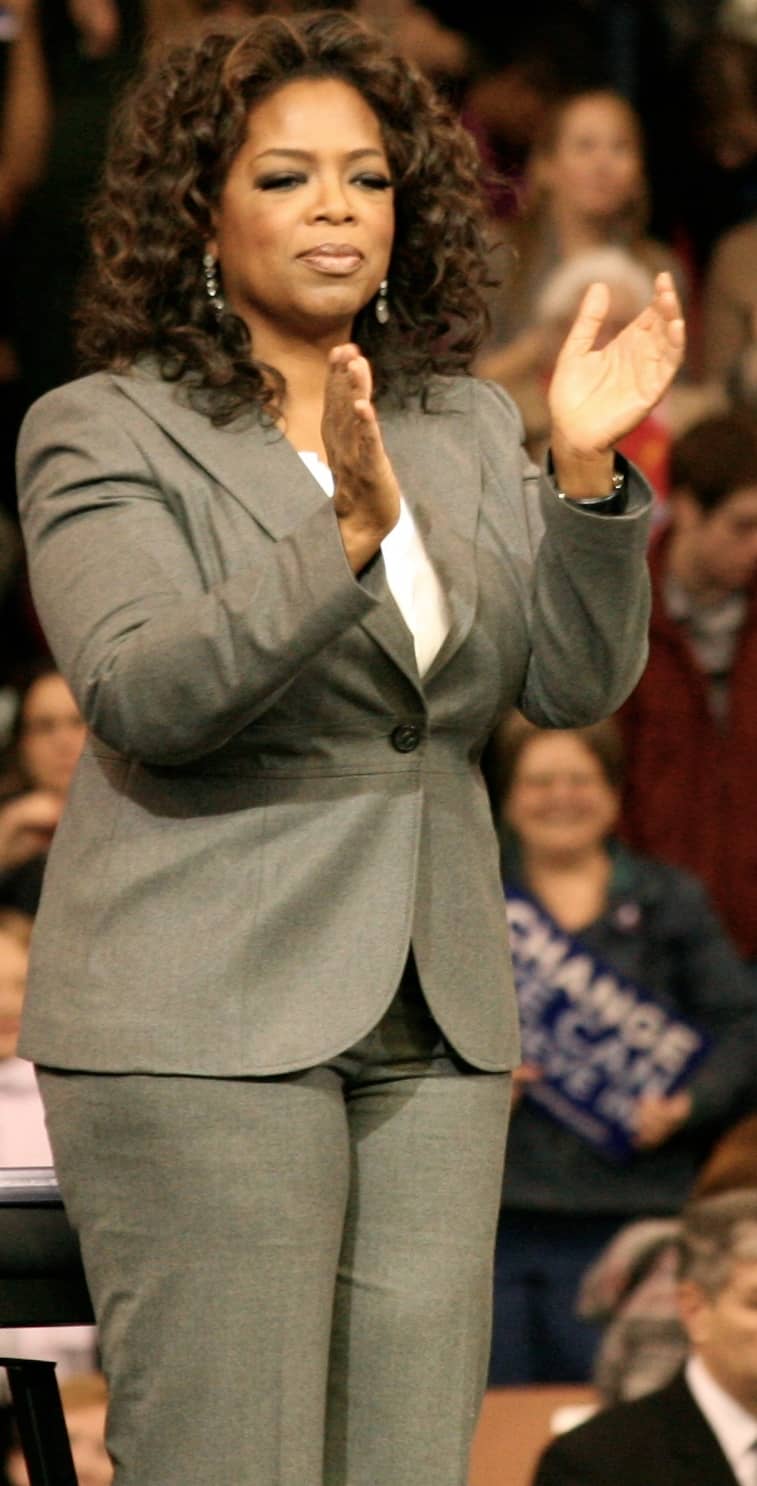 Maya Angelou first met Oprah in the 1970s, when the latter still worked as a reporter. Since then, Maya Angelou became an adviser and a friend of the eventual TV host.
The author supported Oprah from her 20s throughout her career.
Oprah valued Maya Angelou as a teacher.
When Maya Angelou passed away, Oprah remembered Maya Angelou as a teacher who believed in the importance of sharing your knowledge with others so they could learn and grow. According to Oprah, what struck her the most is not Angelou's literature, but how she lived her life.
Sources:
https://facts.net/maya-angelou-facts/
https://www.poemhunter.com/maya-angelou/
https://www.britannica.com/topic/I-Know-Why-the-Caged-Bird-Sings
https://www.essence.com/holidays/black-history-month/little-known-facts-maya-angelou/
https://sergiocaredda.eu/inspiration/i-know-why-the-caged-bird-sings-a-poem-by-maya-angelou/
https://www.themarginalian.org/2014/07/01/maya-angelous-letter-to-her-younger-self/