It turns out that being young doesn't mean you can't be rich. There are millions of kids living in America today, and a surprising number of them are quite wealthy. Some are because of generational wealth, while some earned theirs by being self-made.
You may be surprised to learn that there are even self-made millionaires younger than 15! Here are 30 of the richest kids in America, ranging from child wonders to heirs to mega fortunes. Who knows? Maybe you or your kid could end up on a list like this in the future!
The Bezos Kids – $44.1 billion each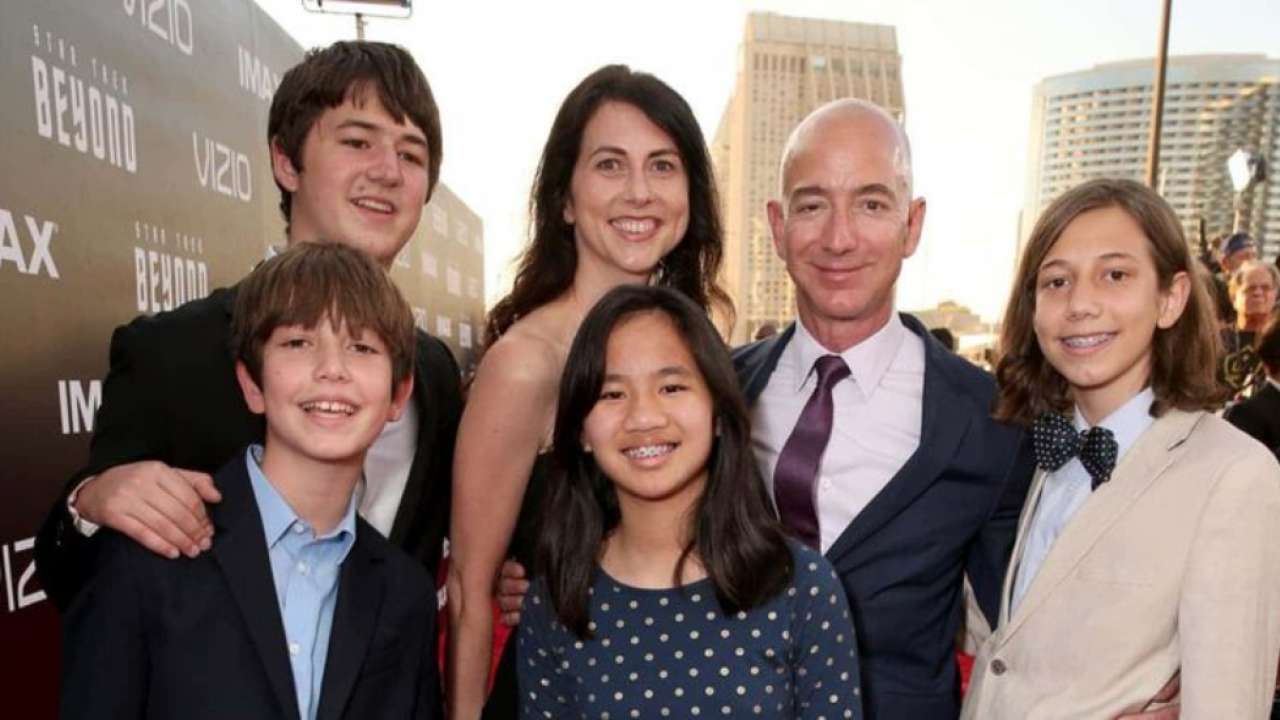 Until recently, Jeff Bezos was not just the wealthiest person in America, he was also the richest person in the world. Unsurprisingly, this means that his children are also the richest kids in America. He has four children with his ex-wife MacKenzie Scott, although only the name of his son Preston (born in 2000) is publicly known. By one estimate, his children are worth $44.1 billion each.
Bezos is best known for founding internet giant Amazon back in 1994, but he also has interests in other industries. Notably, he founded the space company Blue Origin in 2000 (earlier than even SpaceX; we'll get back to SpaceX later).
Fun Fact: Before becoming the world's richest man and founding one of tech's biggest companies, Bezos worked many jobs, including a stint working at a McDonald's outlet.
The Musk Kids – $37.9 billion each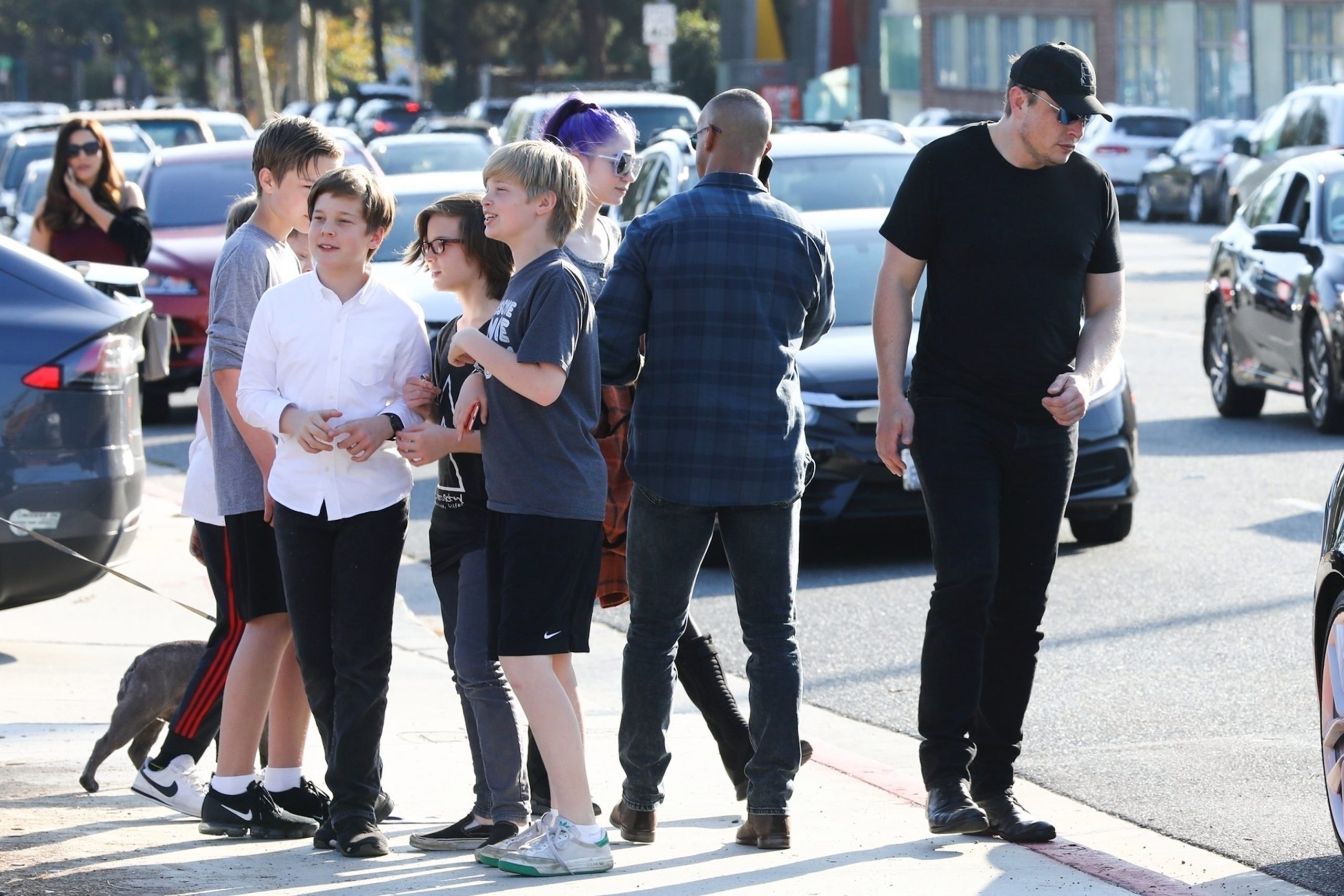 The current richest man in the world is Elon Reeve Musk. Today he is perhaps best known for being the founder of Tesla, the world's largest electric car company. He is also well-known for being the man behind SpaceX, one of the industry leaders in private spaceflight. However, he actually started in tech. His first company was a search directory called Zip2, and he later co-founded what is today known as PayPal.
Musk has seven children through various relationships. Their names are Griffin, Xavier, Kai, Saxon, Damian, X, and Exa. Notably, X made headlines when he was born in 2020 because he was originally to be named "X Æ A-12" (pronounced "Ash A-12"). Although Musk has a larger net worth than Bezos, assuming his wealth is distributed equally, his children would be worth less as there are more of them.
The West Kids – $850 million each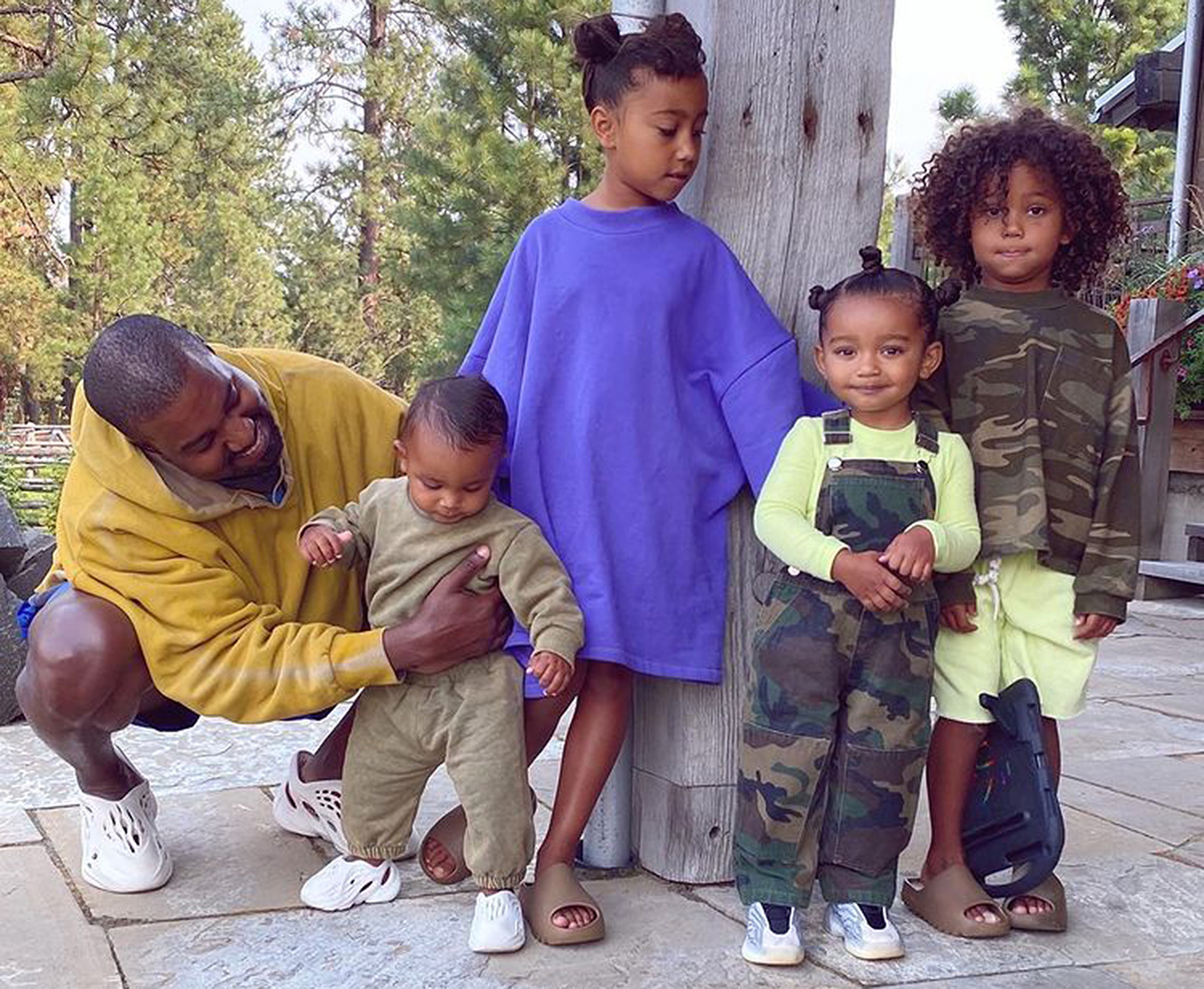 Kanye Omari West (or simply Kanye West) is one of the most successful (and most controversial) musicians today. Whether it's his hit songs like "Power", or his antics such as his infamous incident at the 2009 MTV Video Music Awards, there's no denying that he has had a colorful career.
Kanye is married to socialite Kim Kardashian (of Meet the Kardashians fame). The couple has four children together: North (yes, her name is North West), Saint, Chicago, and Psalm. If the couple's net worth was split among the four, each of them would be worth $850 million each.
Suri Cruise – $800 million
Suri Cruise is the only daughter and Tom Cruise and his ex-wife Katie Holmes (Cruise has two other children from previous relationships). You may know Tom Cruise from Top Gun and its sequel Top Gun: Maverick, but he is also one of the wealthiest (and most controversial) actors today. An aspiring model, Suri's estimated net worth varies from source to source. Some sources give a rather modest figure of around $500,000. However, when taking into account her famous parents, others suggest she could be worth as high as $800 million!
Beyonce and Jay-Z's Kids – $600 million each
Beyonce is one of the most iconic female vocalists out there, dating back to her days as a member of Destiny's Child. She's found even more success as a solo artist with hits like "Single Ladies" and "Run the World (Girls)".
She has been married to rapper Jay-Z (of "Empire State of Mind" fame) since 2008. The couple has three children together: Blue Ivy, Sir, and Rumi. Each child would be worth around $600 million each if the couple's $1.8 billion net worth was distributed among them.
Kylie Jenner's Kids – $480 million each
Kylie Jenner is another member of the Kardashian family (to be specific, she's Kim's sister). She has two children with her partner Travis Scott named Stormi and Wolf. Travis is a celebrity in his own right: the rapper is known for songs such as "Upper Echelon". One estimate suggests that Stormi and Wolf would be worth $480 million.
The Reynolds Kids – $43 million each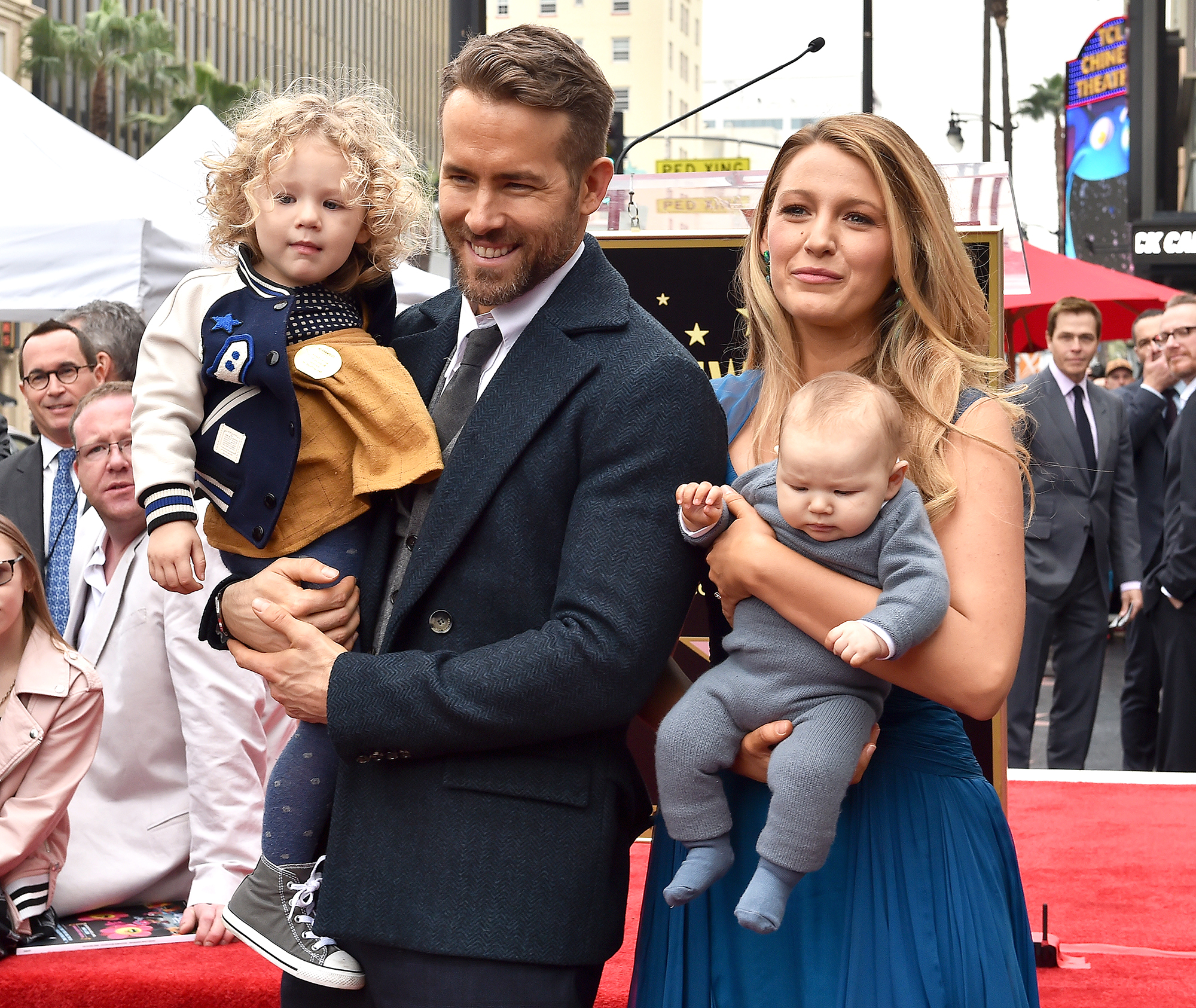 Actors Ryan Reynolds and Blake Lively have been married since 2012 (Reynolds was previously married to Scarlett Johansson, but they divorced in 2011). Reynolds and Lively have three children named James, Inez, and Betty, each of whom would be worth over $43 million if they were to inherit their parents' fortune equally.
Brad and Angelina's Kids – $40 million each
From 2005 to 2016, Brad Pitt and Angelina Jolie's romance was the talk of the tabloids and is known as one of the most famous relationships in the world. Indeed, their 2016 split came as a shock to many. The two had six children together: Maddox, Zahara, Shiloh, Pax, Knox, and Vivienne, and as of 2022, custody of their children was still being decided by the courts. Thanks to a trust fund set up by Brad for the kids (some sources put it at $250 million, others put it at $200 million), each child is about $40 million each.
John Legend and Chrissy Teigen's Kids – $35 million each
John Legend is one of the music industry's biggest stars. He is known for songs such as "All of Me". He has been married to Chrissy Teigen since 2013; in fact, "All of Me" was dedicated to her. The couple have two daughters together: Luna and Miles, and estimates suggest that each of them would be worth $35 million.
Ryan Kaji – $32 million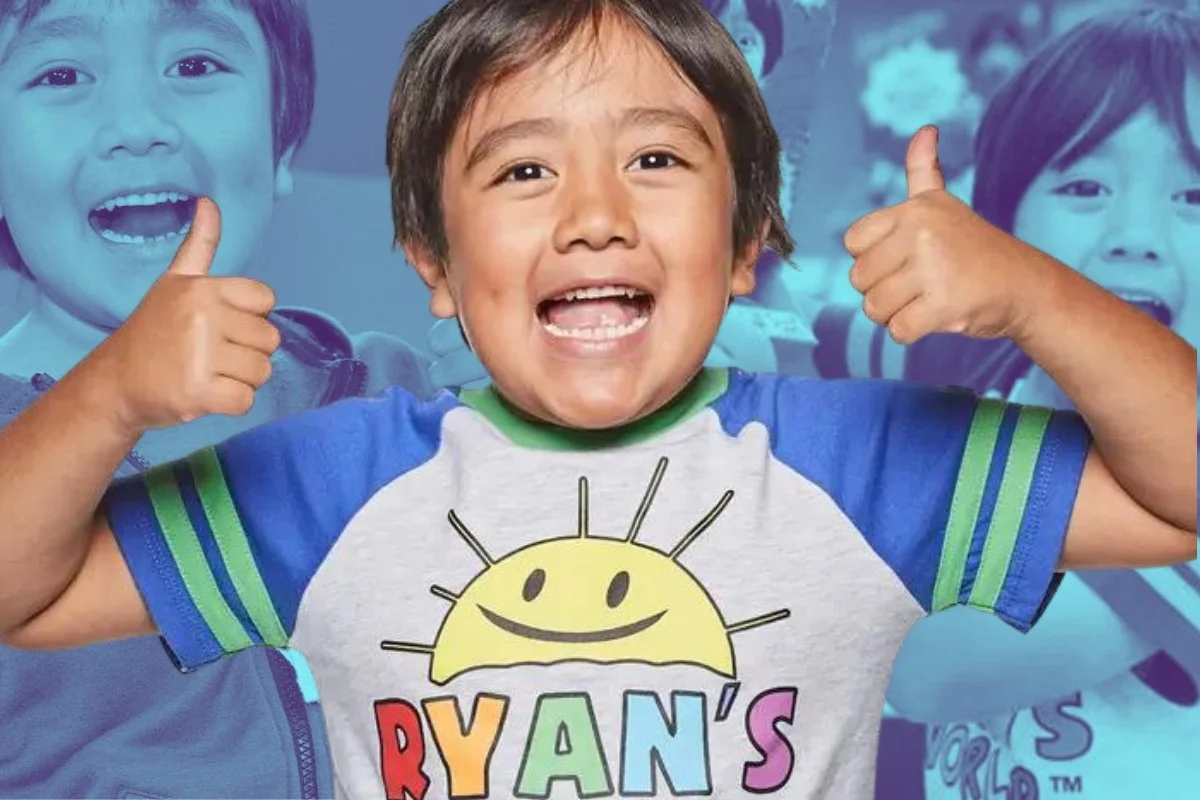 The youngest self-made millionaire on this list, Ryan is known for his YouTube channel Ryan's World (jointly run with his parents), which has existed since 2015. The channel focuses on Ryan's activities with his family and friends, as well as featuring other content such as toy reviews. The channel is very popular, with over 32 million subscribers as of June 2022. According to some sources, Ryan is worth $32 million. Not bad for a 10-year-old kid who started appearing on YouTube when he was just four.
Charli D'Amelio – $20 million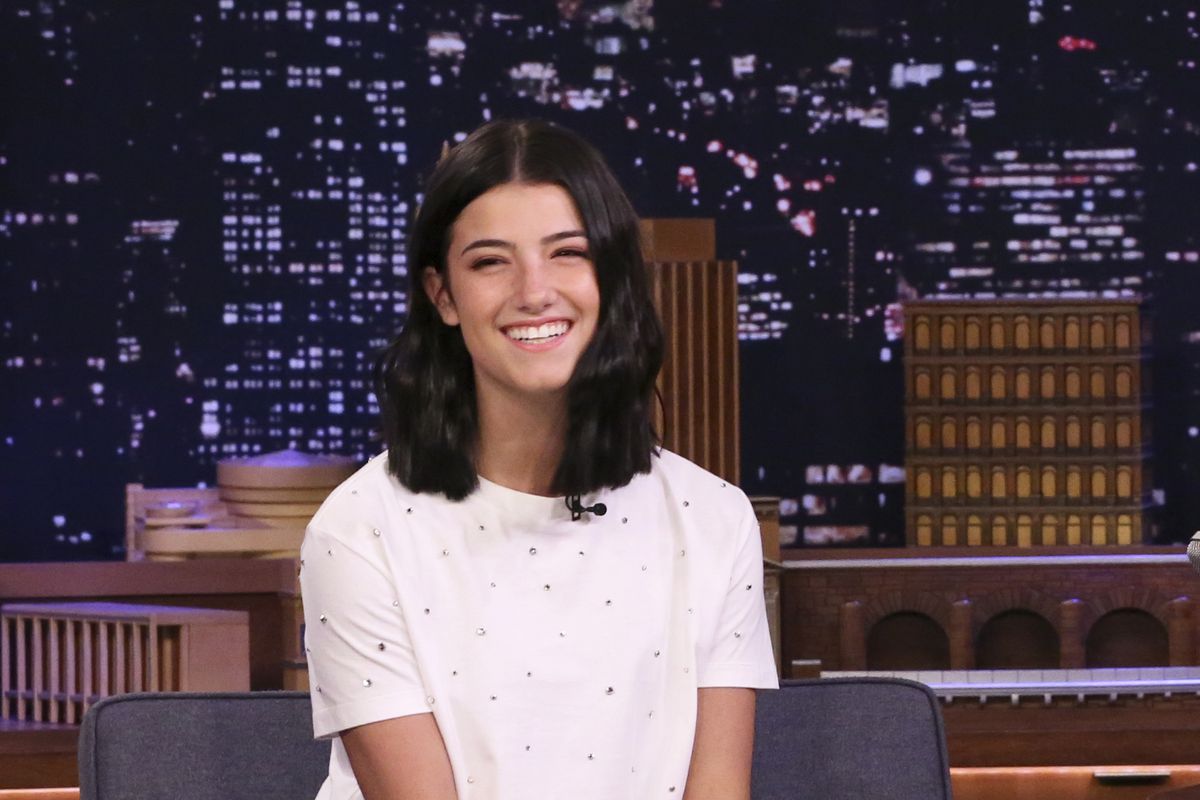 D'Amelio is one of the most in-demand TikTokers today. In addition to her TikTok and other social media presence, she is also a popular influencer and entrepreneur. Estimates of her net worth range from $8 million to $20 million.
Valentina Paloma Pinault – $12 million
Valentina is the daughter of actress Salma Hayek and her husband François-Henri Pinault. Her father owns a major retailing group, so it's no surprise she's worth big bucks. By some estimates, she's worth as much as $12 million. The things retail can do to kids!
Millie Bobby Brown – $10 million
Despite only being 18 years old, Brown has already become one of the most in-demand young actresses today. She rose to fame playing Eleven in Netflix's hit series Stranger Things, but she's also appeared in other media such as Enola Holmes, Grey's Anatomy, and even Godzilla: King of the Monsters! For someone so young she's got quite the resume, and her estimated $10 million net worth is evidence of that.
True Thompson – $10 million
Yet another Kardashian heir on this list, this time the daughter of Kim's sister Khloe and NBA player Tristan Thompson. Various give True's net worth at $10 million, the amount of cash put into a trust fund established by her grandmother Kris Jenner. While $10 million may seem modest compared to some of the others on this list, that number could rise depending on the net worth of True's parents.
Darci Lynne Farmer – $8 million
Darci may only be 16 years old, but she's quite a talented 16-year-old. She rose to fame for her ventriloquism acts, which led to her golden buzzer-winning performance in America's Got Talent. Since then, she's appeared in various television shows and has even launched a singing career. Her puppetry has given her a net worth estimated at $8 million by some accounts. It makes ventriloquism pretty cool.
Alina Morse – $6 million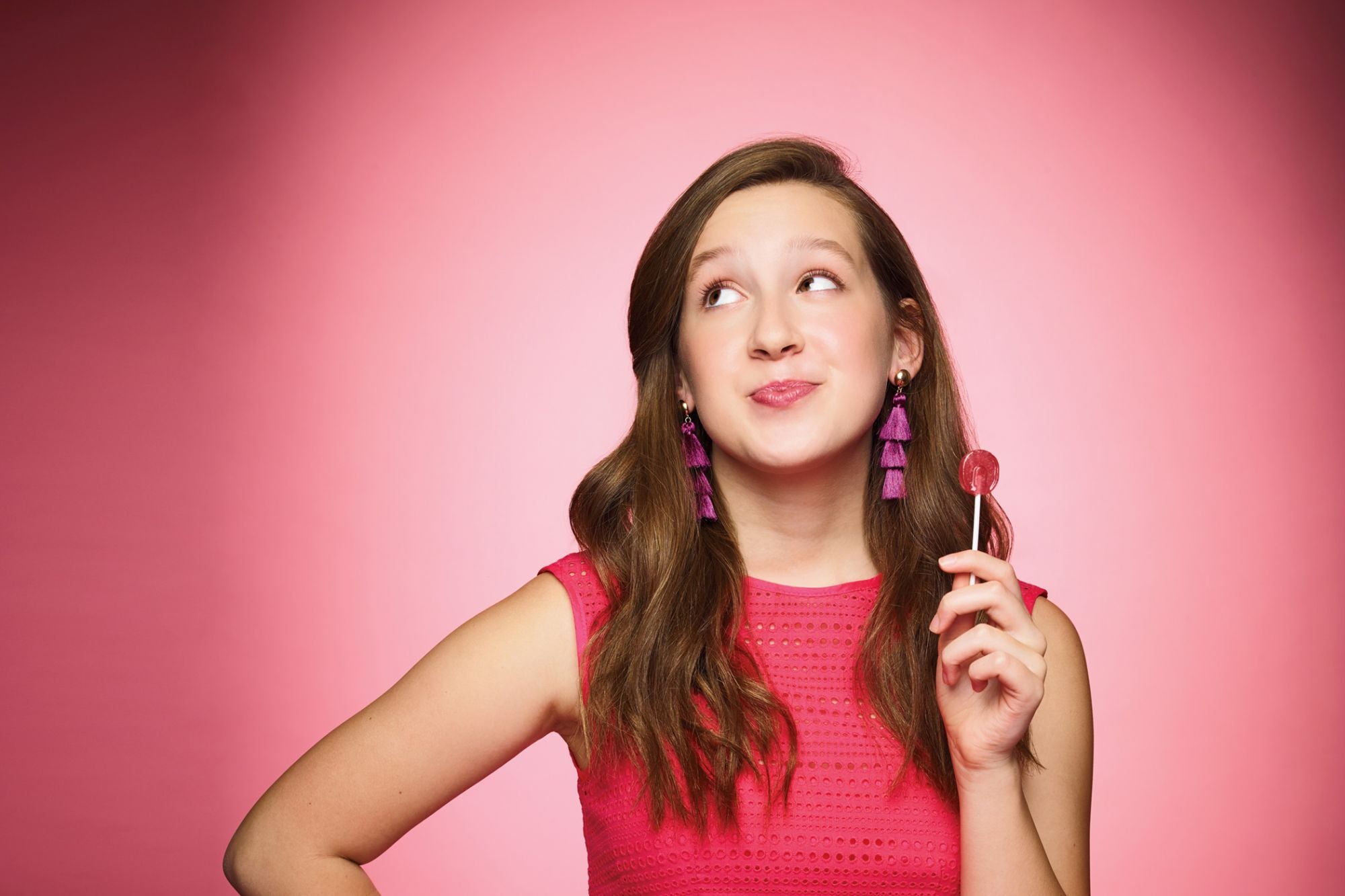 Alina is not your typical 16-year-old. While people of her age would usually be in high school studying, Alina has already established a business empire. In fact, she launched her company when she was just 9 years old! Zolli Candy now sells lollipops and sugar-free candies, giving its founder an estimated net worth of $6 million. One appeal of her candies is that, according to its website, they are not just sugar-free, but also vegan, keto-free, and allergen-free.
Aubrey Anderson-Emmons – $6 million
Aubrey is just 14 years old and yet, by some estimates, she's already worth a cool $6 million. She rose to fame as a cast member of ABC's hit sitcom Modern Family. She's also quite popular on social media with over 1 million subscribers on TikTok.
Mikaila Ulmer – $5 million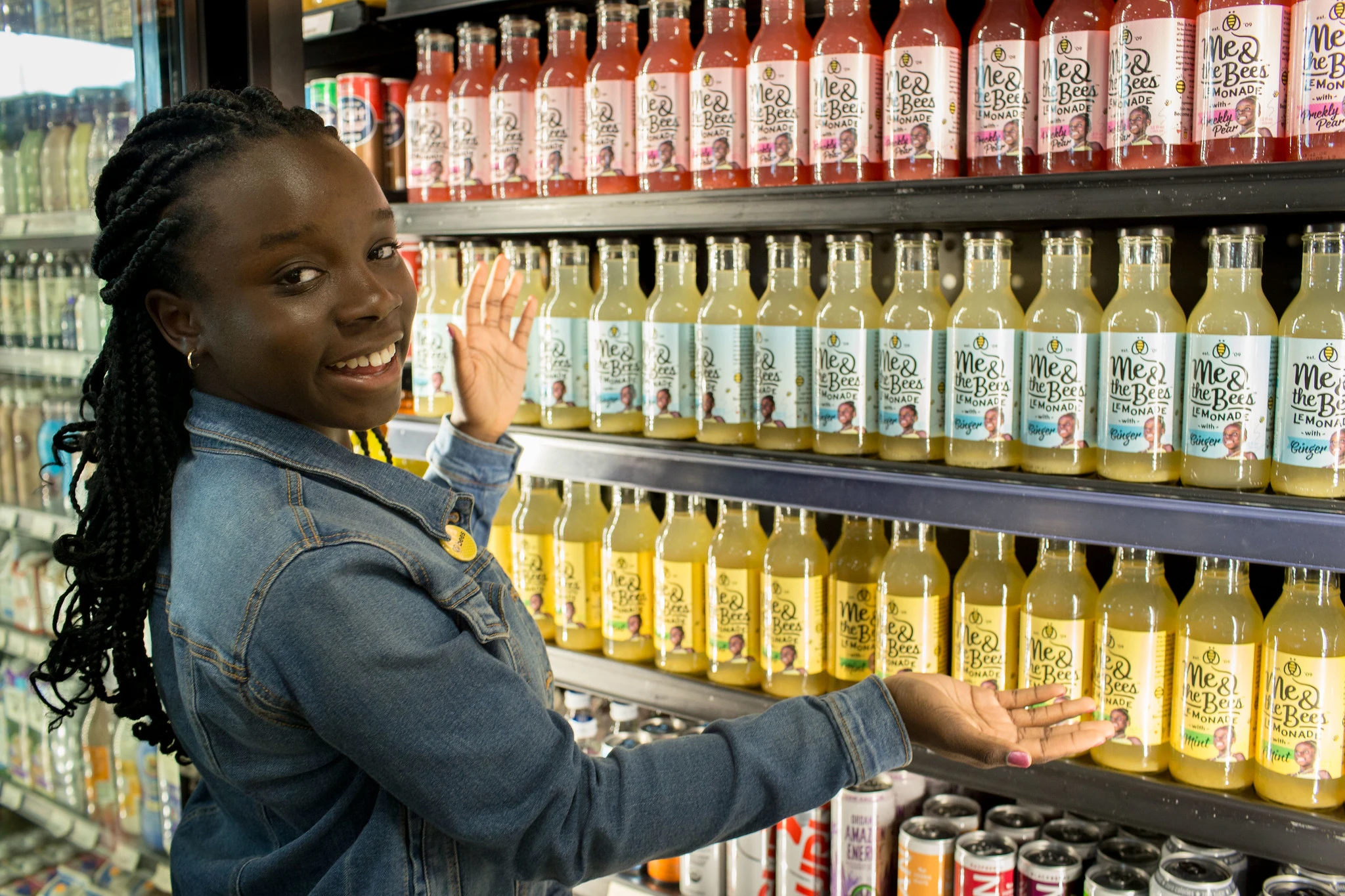 Who would have thought that a kid could actually get rich from selling good ole lemonade? Okay, maybe not every teenager has the business acumen of Texas whiz kid Mikaila Ulmer, but it's still incredible to think she's made a fortune from lemonade. She's living every cartoon kid's dream! Her Me & the Bees Lemonade can be bought at stores throughout America including Costco. She even started a foundation called the Healthy Hive Foundation, which aims to save Texas's native bee population. Some sources estimate her net worth at $5 million, which is impressive for a lemonade business!
Fun Fact: According to Me & the Bees Lemonade's website, Mikaila's fascination with bees began as a four-year-old child, when she experienced multiple bee stings. Although she didn't enjoy the experience, it did lead her to develop an interest in bees, eventually leading to her signature lemonade flavored with honey.
Iain Armitage – $4 million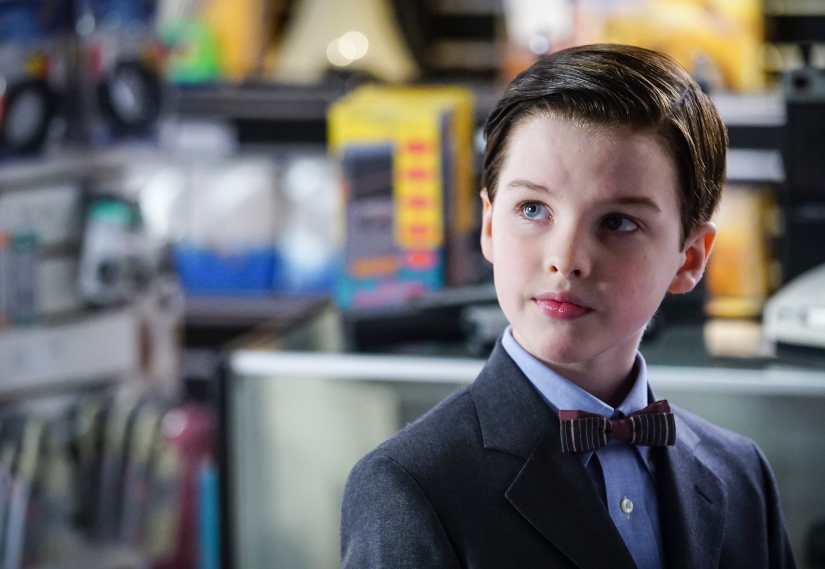 Iain's only 13 years old but he's already worth $4 million, a figure he's earned from his acting career. He is perhaps best known for portraying Sheldon in The Big Bang Theory's prequel Young Sheldon, but he also appeared in Big Little Lies and Paw Patrol: The Movie. His role in Big Little Lies was actually his big break, where he played the character Ziggy when he was just seven.
Dannielynn Birkhead – $3 million
Dannielynn is an aspiring model and personality, and she's made a mark despite only being 14 years old. She is the daughter of actress and model Anna Nicole Smith, who died when Dannielynn was only five months old. Despite experiencing such a tragic event so soon into her life, that hasn't stopped her from pursuing her path. In May 2022, news outlets reported her being "all grown up" when she attended the Kentucky Derby with her father Larry Birkhead. Notably, Dannielynn was the subject of a paternity case shortly after her mother's death, which led to Larry being identified as her father. By some sources, her net worth is estimated to be $3 million.
Noah Schnapp – $3 million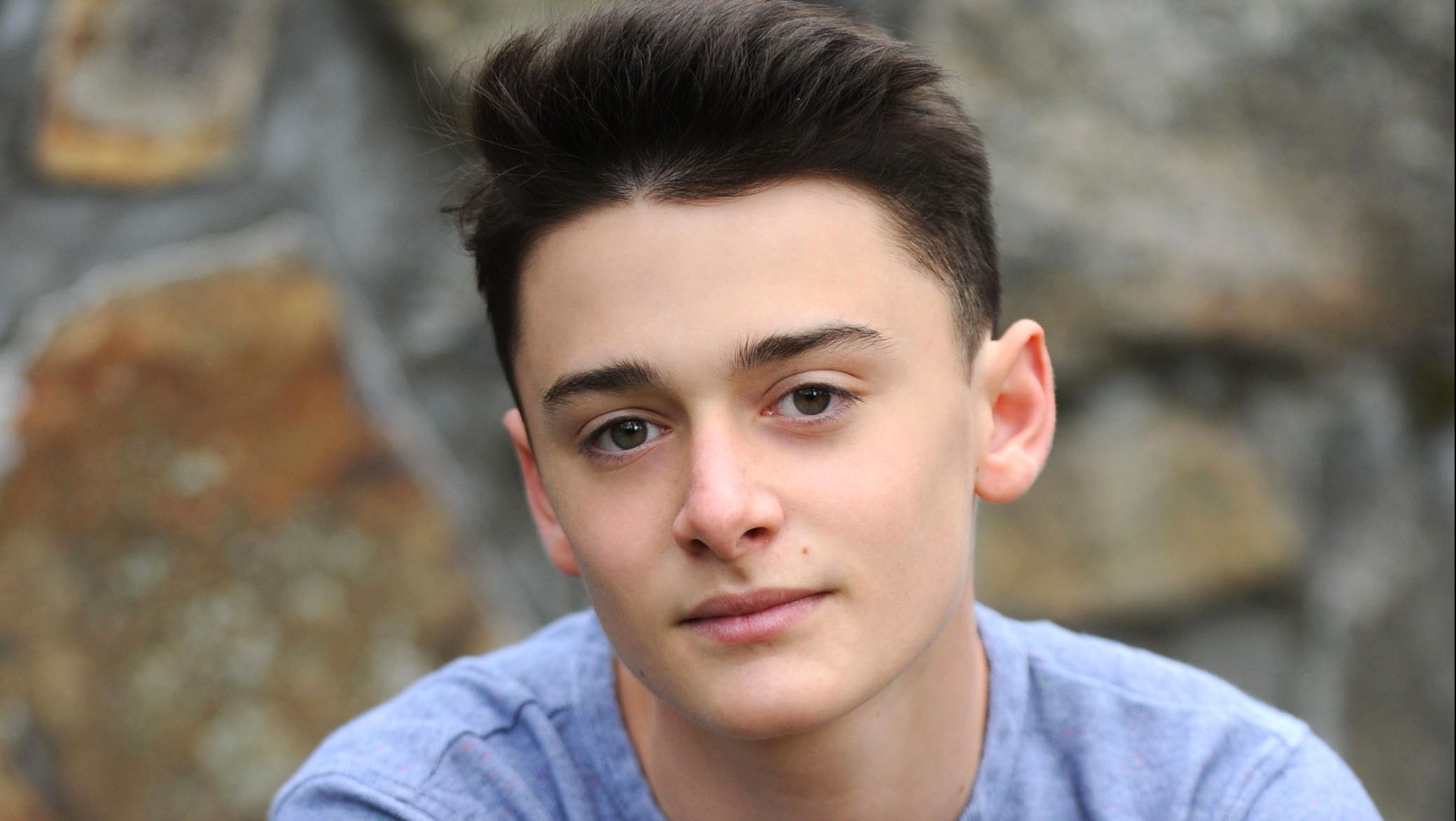 Yet another Stranger Things actor on this list, Noah is known for his role as Will Byers in the series. At 16 years old, he's already made a name for himself, playing roles such as Abe in the 2020 film of the same name, as well as appearing in family-friendly fares such as The Legend of Hallowaiian, The Peanuts Movie, and The Angry Birds Movie. By some accounts, he is worth $3 million. Perhaps if a budding teenager wants to find wealth, all they have to do is appear on Stranger Things?
Mackenzie Ziegler – $3 million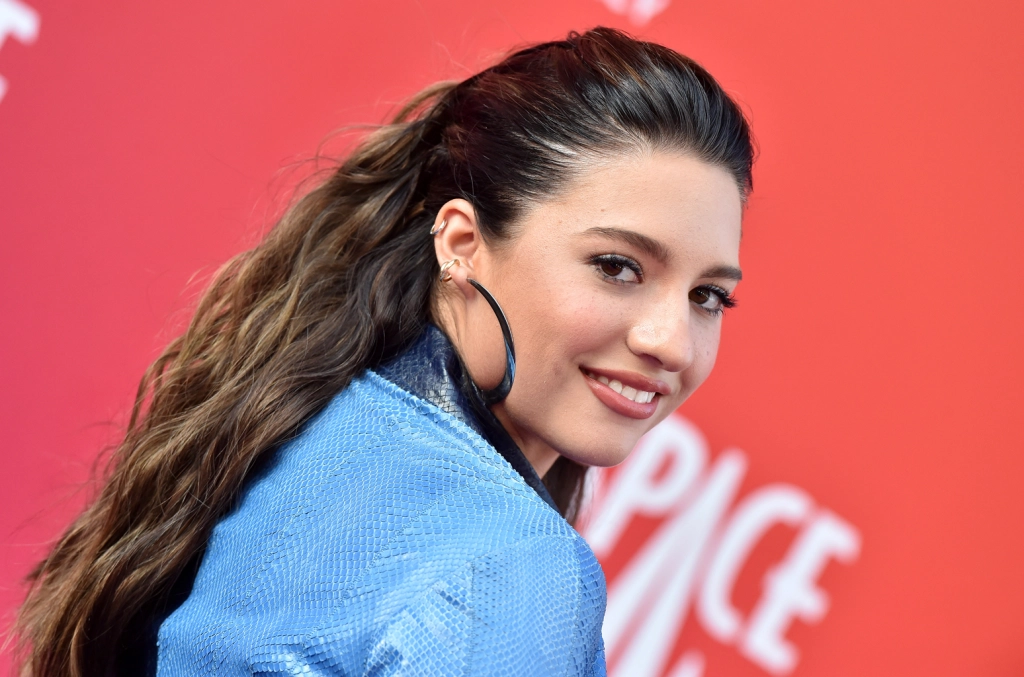 Mackenzie has quite the following on TikTok — 19 million followers to be precise. She was introduced to America when she appeared in the reality competition Dance Moms together with her family, but she's become a prominent personality in her own right. She has a music career, she vlogs on YouTube, and she shares her dances and other activities on TikTok. All of those have led her to have a net worth estimated at $3 million.
Jules LeBlanc – $3 million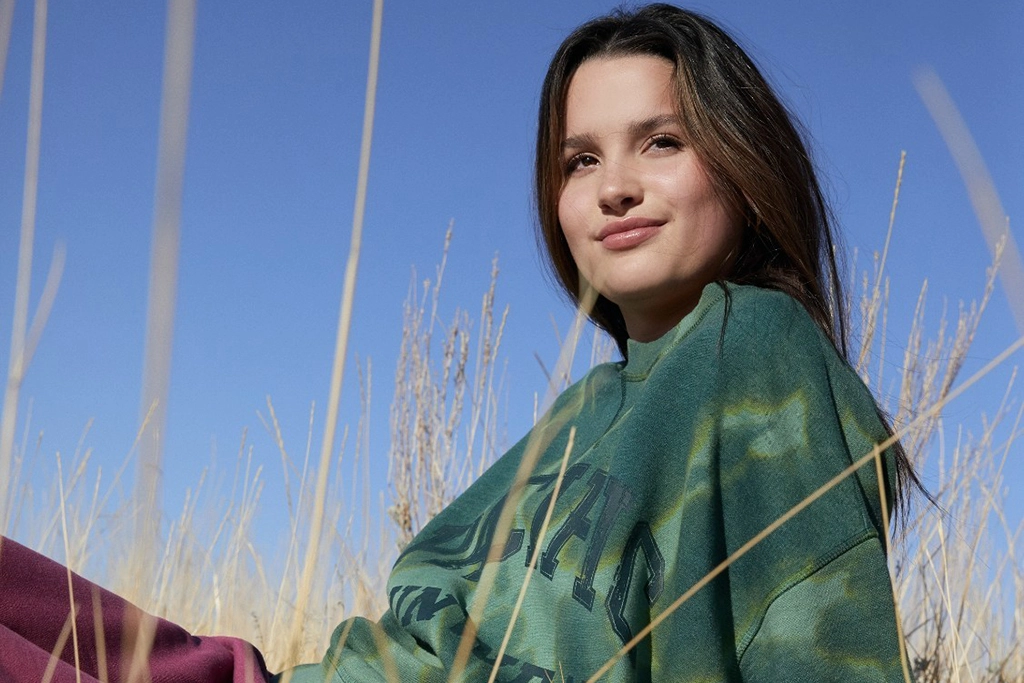 Yet another internet child wonder, LeBlanc is known for her vlogs and TikToks. While she hasn't been uploading much to YouTube over the last couple of years, she remains active on TikTok where she has an almost 19 million-strong subscriber base. She's also active as a singer and actress, appearing in television shows and films such as Chicken Girls, Side Hustle, and Group Chat. Her success has seen her earn a net worth estimated at $3 million.
Gavin Magnus – $2.2 million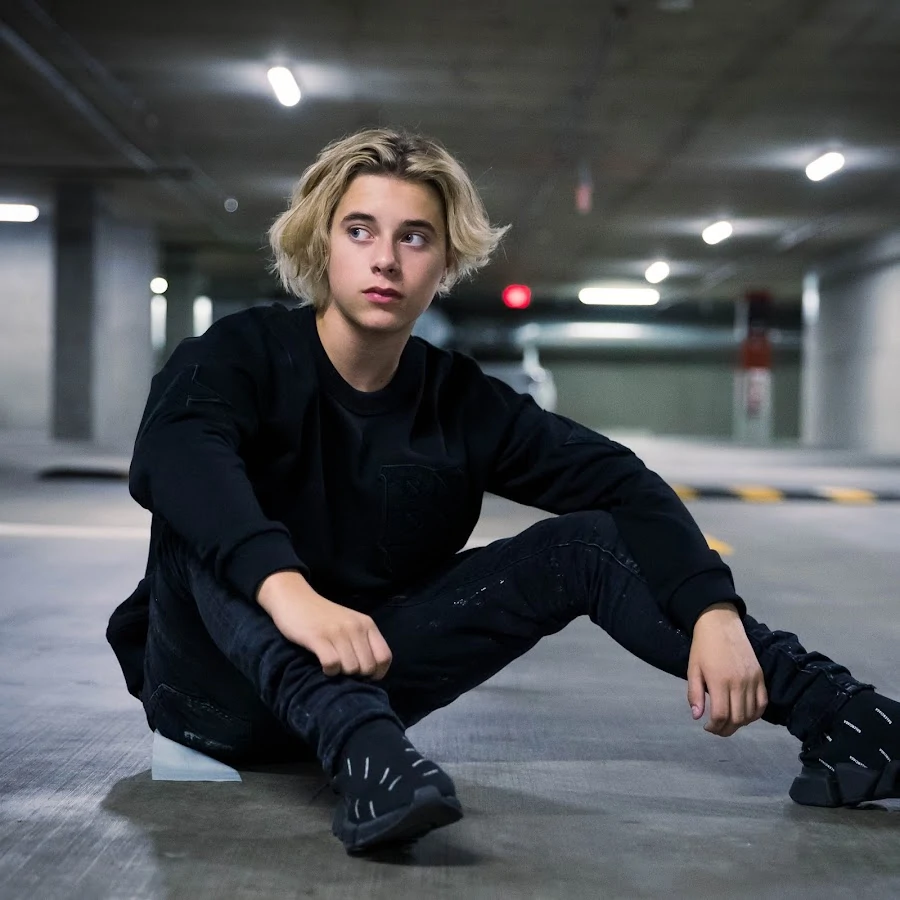 With over 4.4 million subscribers on YouTube and 2.4 million subscribers on Instagram, Gavin is quite accomplished for a 15-year-old. His YouTube channel mainly features vlogs, but it also has other content such as shorts and even covers. Estimates of his net worth range from $1.5 million to $2.2 million, but because the latter number is cooler, it's the one that counts.
McKenna Grace – $2 million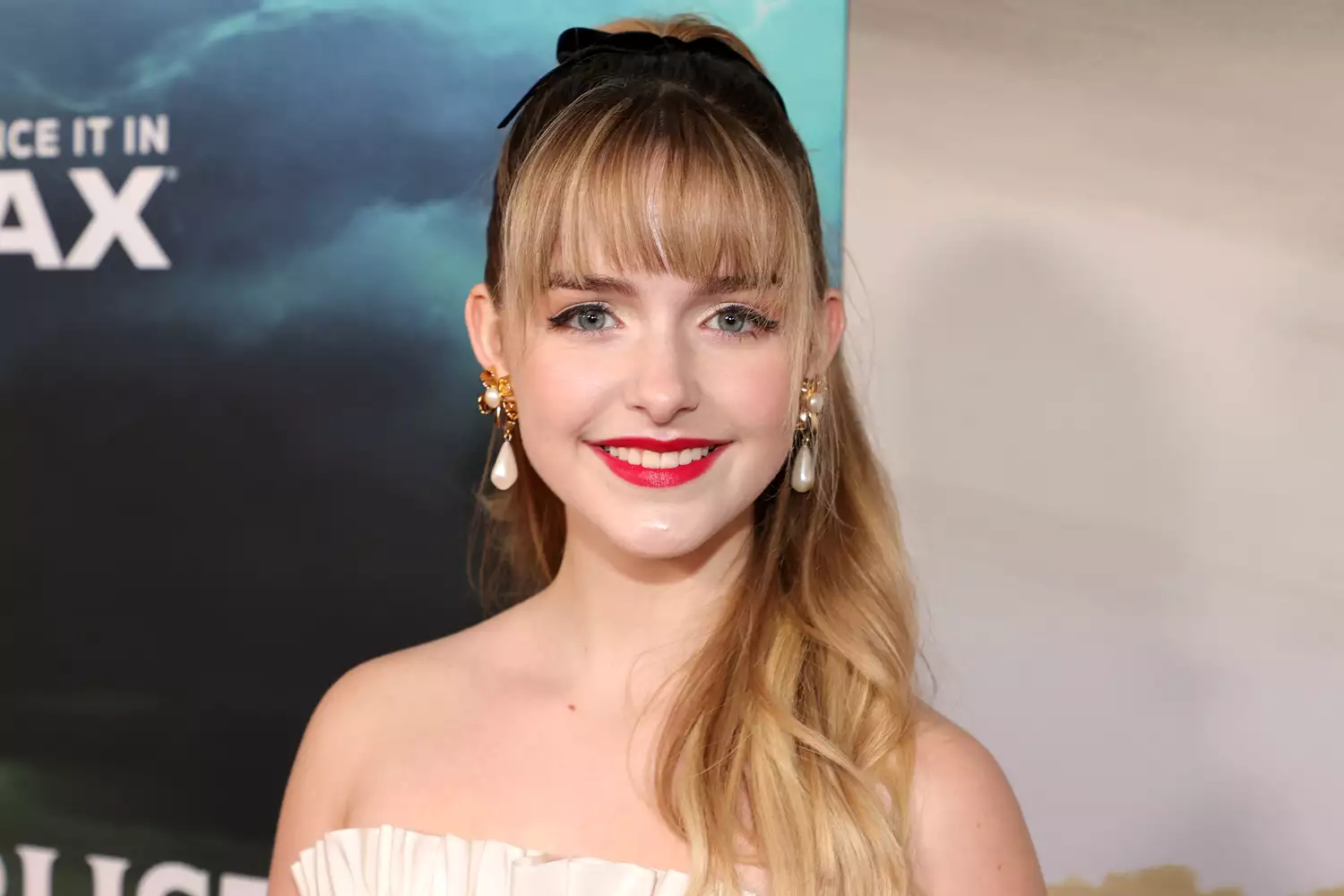 McKenna has been in the public eye since she was just six years old, appearing in Disney's Crash & Bernstein. At the age of 16, she already appeared in a multitude of shows and films such as Young Sheldon, The Haunting of Hill House, Gifted, Captain Marvel, and 2021's Ghostbusters: Afterlife. Estimates put her net worth at $2 million.
Grace VanderWaal – $2 million
Grace is just 18, but she already has a net worth estimated at $2 million. She won the hearts of many Americans with her ukulele performances on America's Got Talent when she was just 12! She's since turned that stint into a singing career. She's even appeared in films, notably 2020's Stargirl and its 2022 sequel Hollywood Stargirl.
Danielle Cohn – $2 million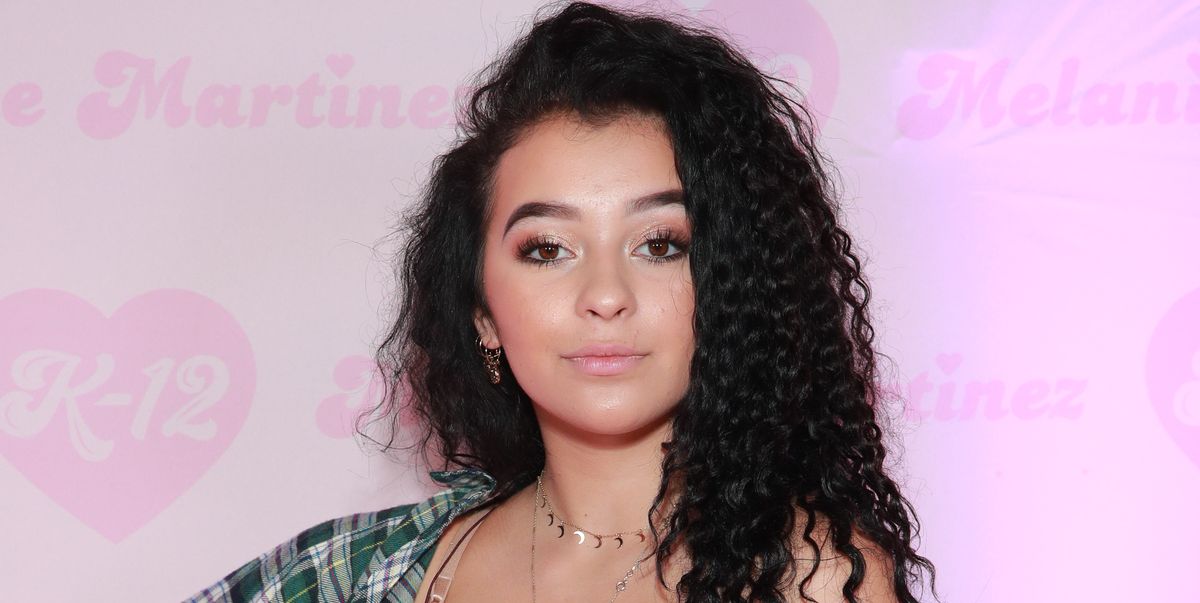 With over 18 million followers on TikTok, 4.2 million subscribers on Instagram, and a solo career, Cohn has built up quite the fanbase online. Not bad considering she's been on TikTok ever since it was still called Musical.ly. She's also found success as an influencer and has appeared at various events and promoted multiple products. By some accounts, she is worth around $2 million.
Isabella Barrett – $1.9 million
Isabella was first introduced to American audiences when she was featured in the TLC reality show Moms & Tiaras, an appearance that would later cause headlines when her mother sued TMZ and other media outlets. Since then, Isabella and her mother started a jewelry and fashion business, while Isabella herself has done gigs as a host, model, actress, and singer. By some estimates, she is worth around $1.9 million.
Mia Talerico – $1.5 million
Mia has been in the public spotlight almost her entire life: she was still a baby when she had her first acting role as Charlie in Disney's Good Luck Charlie. Despite starting her acting career as a baby, she's since grown up to be a fine actress in her own right. She also has a 1.4 million-strong following on Instagram. By some accounts, she's around $1.5 million.
Marsai Martin – $1.5 million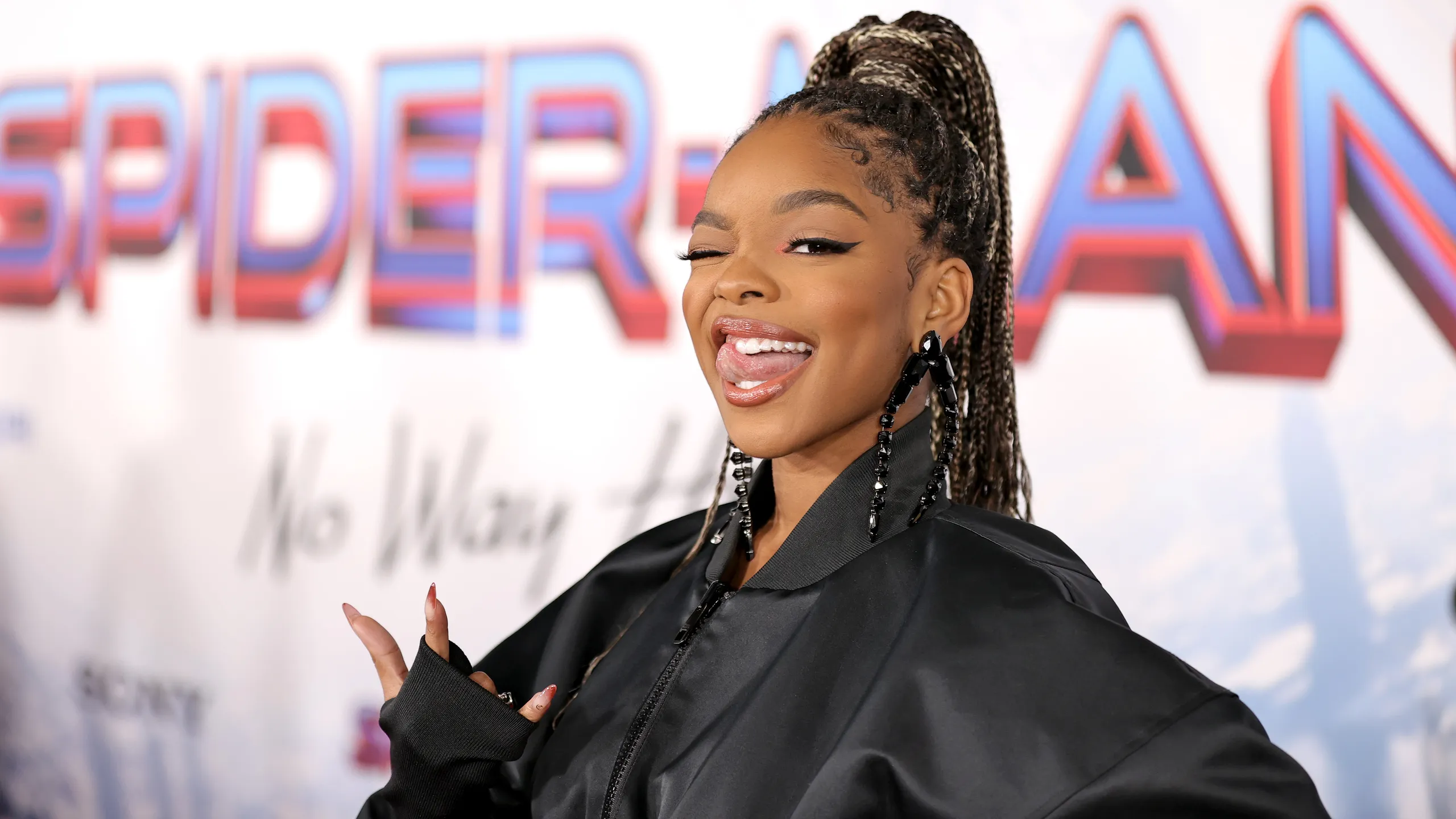 Marsai made headlines in 2019 when she became the youngest person ever to produce a Hollywood studio film, producing and starring in Little. Before that movie, she had already made a name for herself as Diane Johnson in the ABC sitcom Black-ish. One estimate puts her net worth at $1.5 million, which is pretty cool for a 17-year-old.
Sources:
https://facts.net/richest-kid-in-america/
https://www.fakoa.com/top-10-richest-kids-in-the-world/
https://thebuzzpedia.com/top-10-richest-kids/
https://www.gq.com.au/success/finance/these-are-the-10-richest-kids-in-the-world/image-gallery/9a51029bc4e1ac8b0638ece1db2189f6
https://mamaslatinas.com/parenting-pregnancy/top-10-richest-kids-in-the-world