The onset of the monsoon feels like that refreshing drink on a hot day! It rejuvenates the mind and body. After dealing with the scorching summer heat, the rains bring in the time to relax and give yourself a break from the sweat. It also brings with it higher chances of getting viral infections, especially at this time when the pandemic has not yet ended.

There are, however, a few healthy seasonal vegetables that can come to your rescue to help you keep you fit. Nutritionist Nicky Sagar you should go for this season. Be warned, he says, it is important to wash all vegetables thoroughly to get rid of any microbes, which are the main culprits.
Okra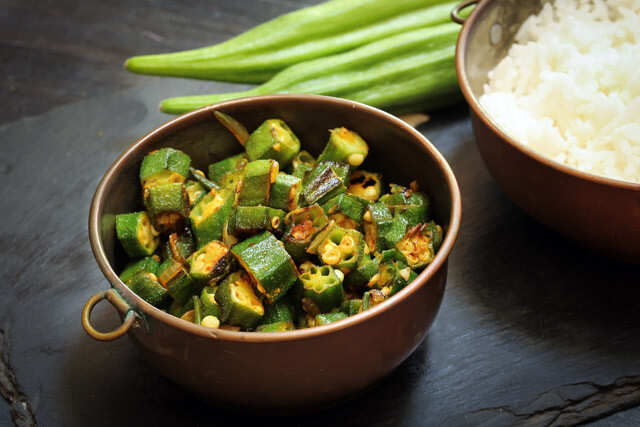 Image: Shutterstock
This tasty vegetable has tons of health benefits. During the monsoon, you will find fresh okra (ladies' fingers). They are rich in powerful nutrients such as vitamins A and C, iron, calcium and magnesium. All these nutrients help in fighting against the bacteria and keep your immune levels high.
Potatoes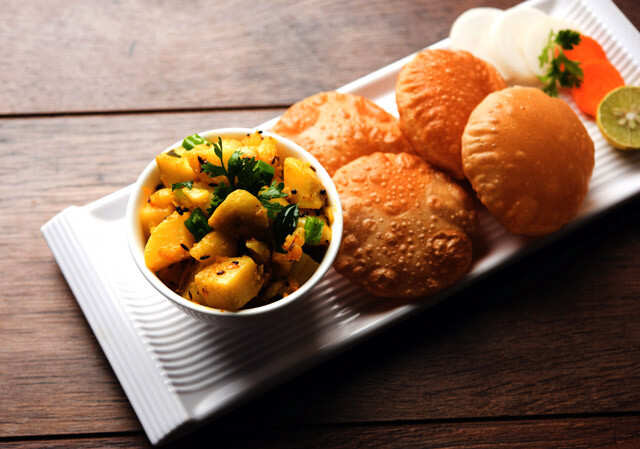 Image: Shutterstock
Potatoes are a household staple. They also make the perfect monsoon healthy vegetable to eat. Usually, green vegetables which grow above the ground have the tendency to have microbes on them. Potatoes are ground vegetables or root vegetables, so they are totally safe from any kind of bacteria. You can mix potatoes with any other vegetable and make a delicious dish. Sweet potatoes are also safe and healthy to eat during the monsoon.
Bitter Gourd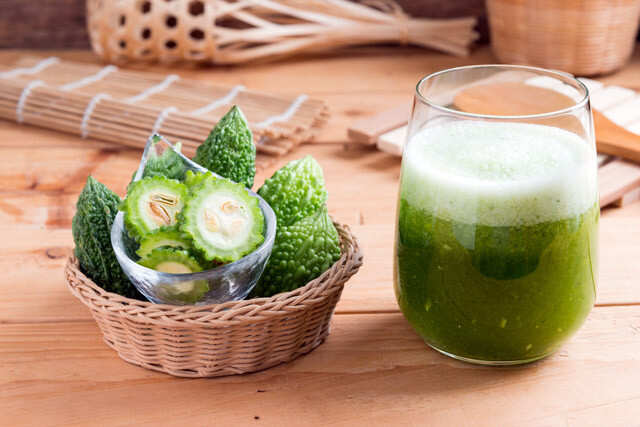 Image: Shutterstock
Bitter gourd or karela might not be the tastiest, but it has superpowers to protect you from infection in the monsoon. It contains zinc, iron, potassium, and vitamin C. The vitamin C helps keep diseases at bay. Also, this vegetable prevents the microbes from entering your digestive system. Consume it either in juice form or as a sabzi to get the maximum benefits.
Radish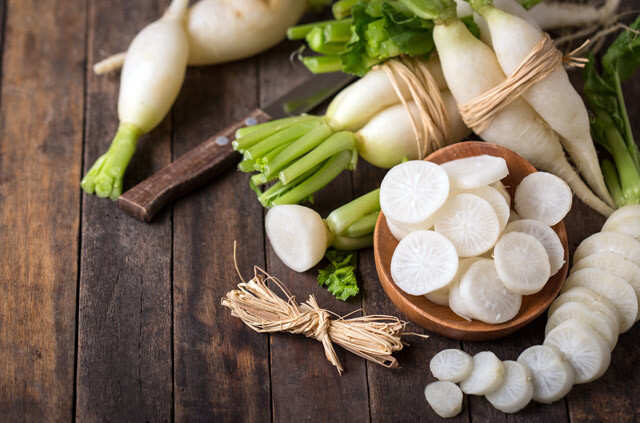 Image: Shutterstock
Radish is another root vegetable that is safe to consume during the monsoon. Its properties work well to maintain a healthy liver. It helps in flushing out the toxins from the body, thus keeping stomach infections away. Besides, it works as a great immunity booster as it contains vitamin C and polyphenols.
Indian Squash (Round Gourd)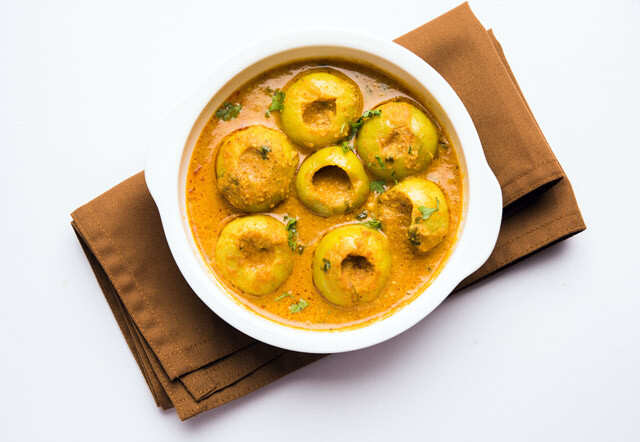 Image: Shutterstock
If you want to stay fit during the monsoon, make Indian squash or tinda a part of your diet. A viral infection usually starts with an upset stomach. It is easily digestible because it does not contain a lot of fibre. It also aids in proper kidney function and ensures that all body parts receive an adequate amount of water. The vitamins and antioxidants present in this vegetable are ideal to fight viruses during monsoon.
Pointed Gourd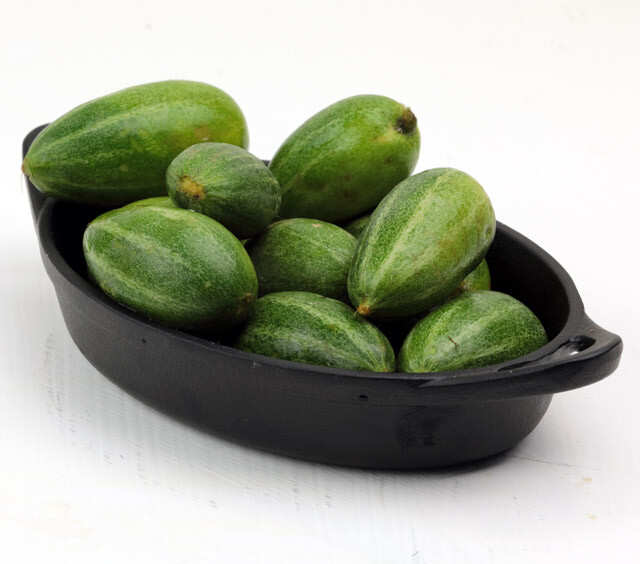 Image: Shutterstock
Pointed gourd or parwal is one that protects the liver. Its anti-inflammatory properties keep the liver free from diseases. It prevents the growth of microbes due to its anti-microbial properties. If you catch a cough or cold easily, this should be your go-to vegetable.
This Monsoon, Follow Ayurvedic Dietary Changes For Better Health
Ayurveda divides the year into six seasons, based on movement of sun. According to the science, the onset of the monsoon is the ideal time for restoration of strength on loses during summer.
The sudden onset of changes in temperature and humidity weakens the digestive system and leads to digestive disorders such as bloating, constipation, gas, acidity and indigestion. Dr Manoj Kutteri, Wellness Director at Atmantan Wellness Centre, lists a few dietary changes you can make this monsoon to better your health.
Go Easy On Leafy Greens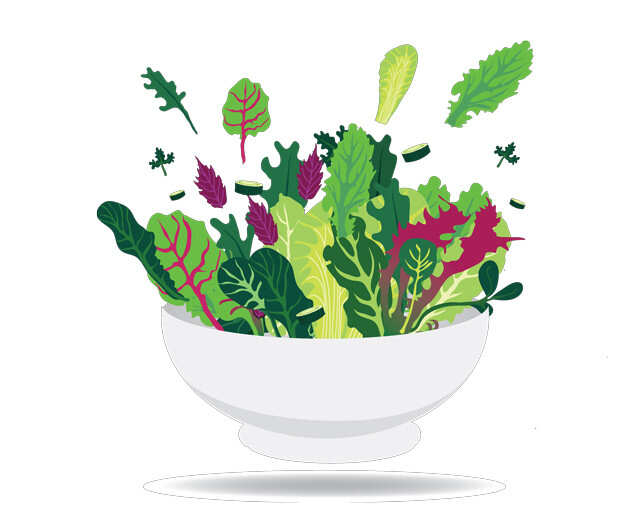 Image: Shutterstock
Since the rainy season is also the breeding time for microbes, it is also important not to overdo leafy greens. Instead of the leafy green vegetables, opt for Karela, Lauki, Parwal, Tinda, Ash Gourd, Pumpkin, Ivy gourd, Yam and sweet potatoes etc.
Avoid Spicy And Salty Food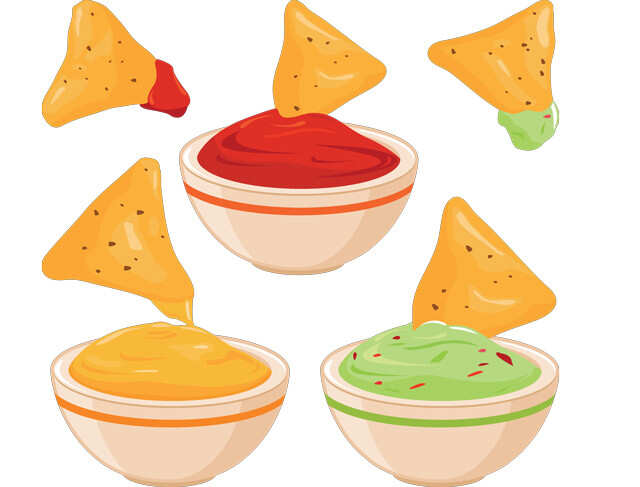 Image: Shutterstock

Spicy, Salty and oily foods are to be totally avoided during monsoon, as this will cause difficulty in digestion resulting in more indigestion, bloating and also water retention.
Consume More Seasonal Food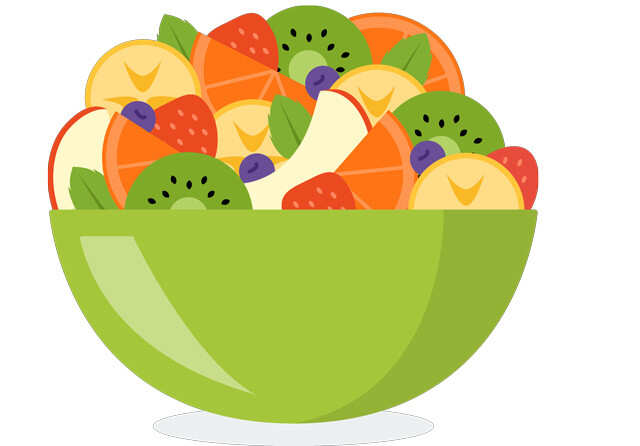 Image: Shutterstock
Focus to be given on boosting the immune system and gut health. Hence fruits that are seasonal can be consumed. Fruits such as papaya, pear, pomegranate, plus, apples, cherries. Jamuns, guava etc. are the best inclusions in your diet. One must avoid summer fruits such as musk melon, watermelon and cantaloupes etc.
Opt Out Of Eating Unhygienic And Junk Food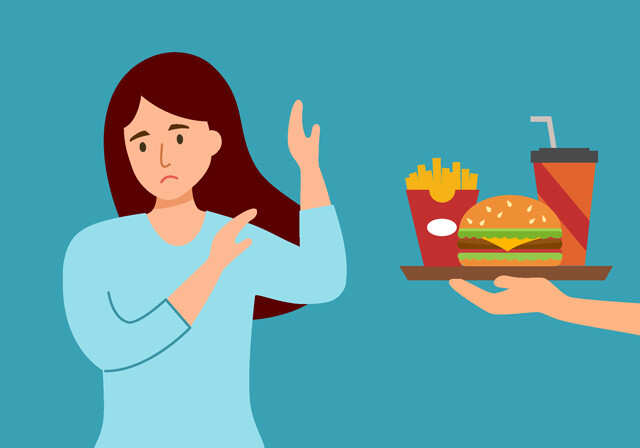 Image: Shutterstock
Since the monsoon season is prone to develop foodborne infections, one has to stay away from unhygienic food and drinks. Junk eating and untimely eating can make the digestive system further sluggish. Poor eating and lack of exercise can further upset the microbiome of our gut and impact all bodily functions. Nausea, vomiting and stomach pain are commonly seen in people owing to the consumption of poorly handled roadside food and water.
Drink Lots Of Water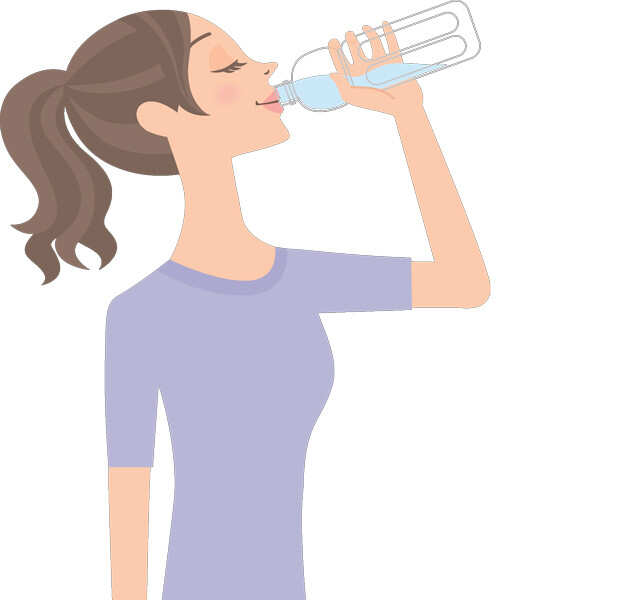 Image: Shutterstock
Drink lots and lots of water so as to help flush out toxins from your system. Drinking water can also help boost your digestive system. Ayurveda believes in a concept known as Ama, which are the toxic metabolites created after digestion. Water intake helps to reduce this to a great extent. Besides this one can also resort into monsoon specific herbs such as ginger, clove, garlic, cumin seeds, fennel seeds, Ajwain, lime etc.
Eat Light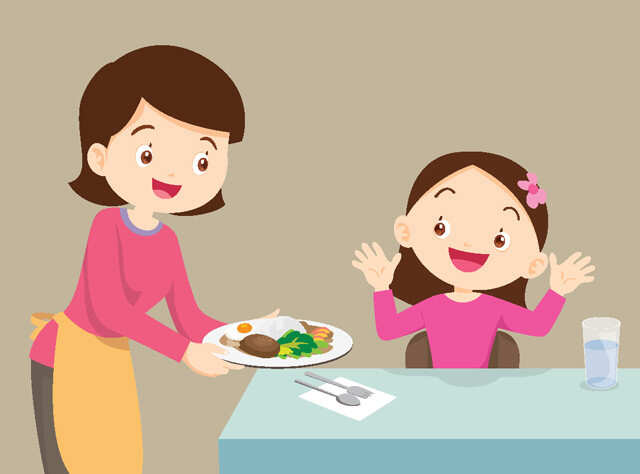 Image: Shutterstock
It is recommended to avoid foods that are too heavy, oily, deep fried, spicy and acidic in nature as they lead to vata and pitta imbalance in the body. Instead eat foods that are good for digestion and help your overall health including honey, wheat, soup made of pulses, spiced buttermilk etc. Some of the easily digestible spices during monsoon are garlic, hing, pepper, ginger, turmeric, cumin and coriander. They also provide excellent nutrition.

Make Herbal Tea Your Friend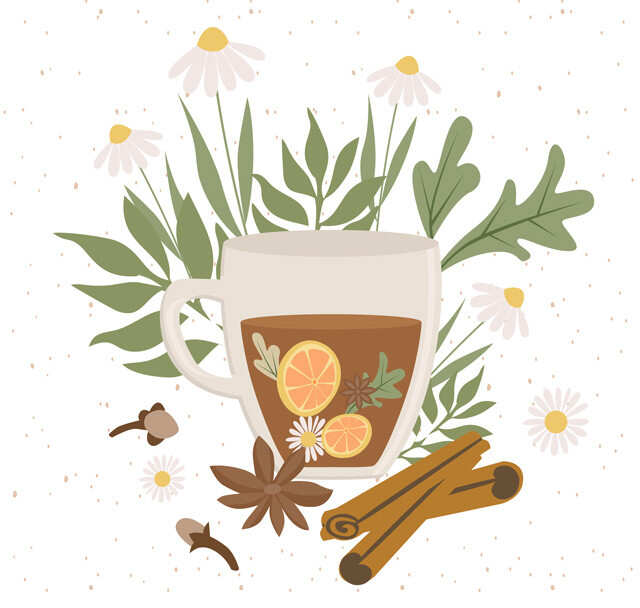 Image: Shutterstock
Natural and herbal teas such as lemon, ginger and green tea have antibacterial properties. They keep your body immune, soothe your sore throat and fight other body disorders. An Ayurvedic herbal tea made by adding a pinch of mulethi, pepper, long pepper and ginger is ideal to consume. It also helps to improve digestion.
Sources:
https://www.femina.in/wellness/diet/seasonal-veggies-to-avoid-viral-infections-during-the-monsoon-232266.html
https://www.femina.in/wellness/diet/change-in-lifestyle-calls-for-healthy-snack-options-198928.html
https://www.healthline.com/nutrition/ayurvedic-diet
https://www.verywellfit.com/ayurvedic-diet-for-weight-loss-4154620