If you are a parent and are confined to the four walls of your house along with your children, we feel you. While this period has provided us with an opportunity to spend time with loved ones, it's also challenging to keep children productive and engaged in activities. As is the norm, until schools reopen, kids are spending a few hours of the day learning online.
However, there are a host of activities they can indulge in during the rest of the day that will not only keep them occupied but, they will also learn along the way. We give you a list of at-home learning activities.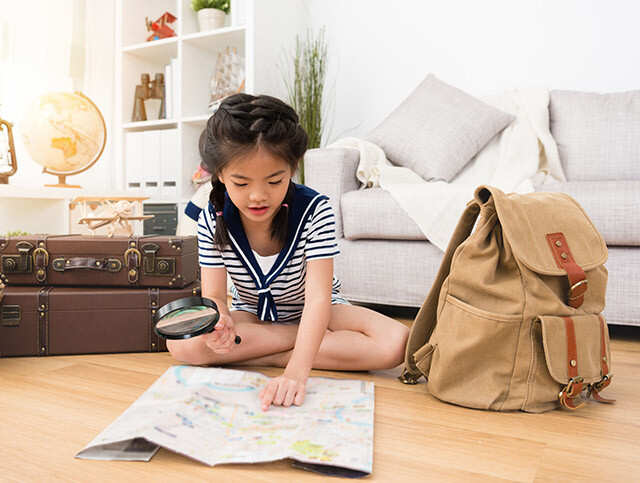 Image: 123RF
At-Home Learning Activities: Treasure Hunt
This is rather easy to set up as a parent. You can hide 8-10 objects in the house and leave clues for your child to decipher. This will help improve his/her problem-solving skills and flexibility of the mind.
Tip: If you want to take it up a notch, ask your child to tell you the use of the object he/she has found.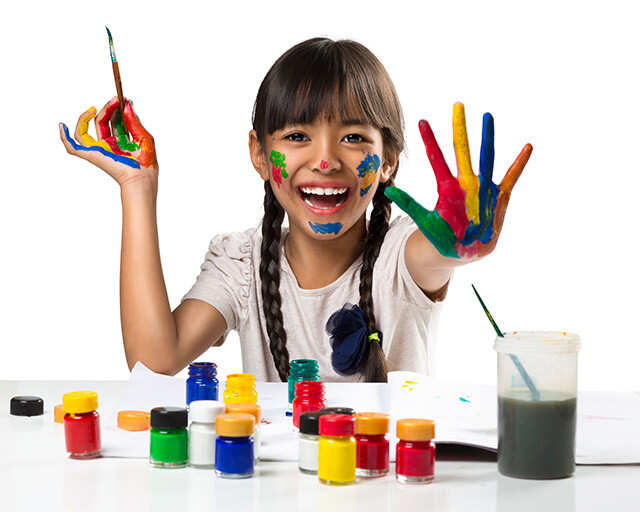 Image: 123RF
At-Home Learning Activities: Painting
If your child is inclined towards sketching and painting, giving them one sketch/paint to do is an exciting activity. Set a time limit for him/her so that he/she doesn't feel like it has been imposed just to kill time. Once done, you can sit down with your kid and discuss what they drew and why did they pick that particular landscape/cartoon/person/object.
Tip: You must give feedback on what you see in front of you as the child would understand that you are keen on helping him/her grow. You may also pass the work of art around in friend circles to encourage your child further.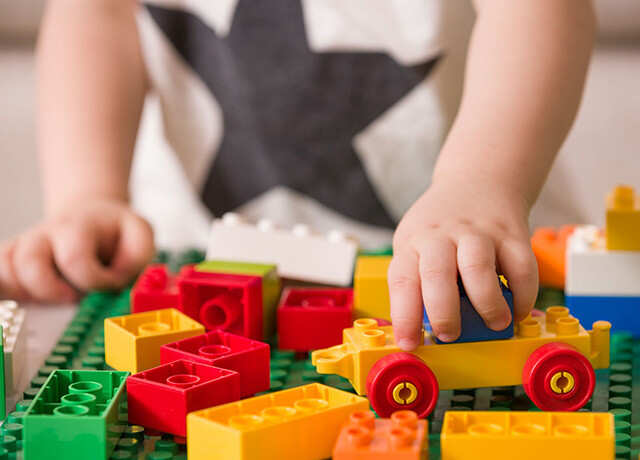 Image: 123RF
At-Home Learning Activities: Build With Lego
Not only is this activity super fun, but it also has heaps of educational benefits. First, Lego promotes creativity. It involves working with blocks of various shapes and sizes, and there is no limit to what the child can create. Second, it helps develop their problem-solving skills. When they deal with Lego, they understand the concept of symmetry as they are looking at what shape goes with what size. Third, it's an exciting way to cultivate patience and persistence, considering it's common for towers and huge structures to come falling. Finally, it helps build self-confidence. Once the child has completed his/her task, he/she is sure to flaunt that broad smile and feel proud.
Tip: Start with the basics, and eventually go on to harder levels. This is a great way to spend time productively.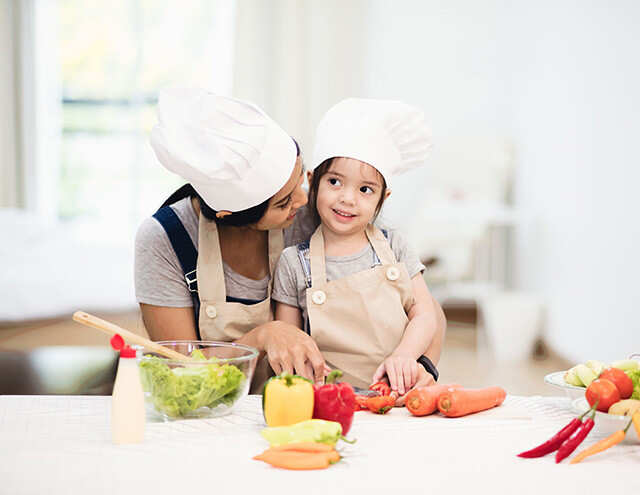 Image: 123RF
At-Home Learning Activities: Cooking Together
Goes without saying that being trapped at home means cooking and eating all meals at home. How about you get your child to help you? This will not only help him/her learn this essential life, but also develop his/her hand-eye coordination, communication, and creative skills. It is also a great way to develop their palate as the child is bound to understand various ingredients.
Tip: You can make it more fun by including activities like counting and reading along the way. Ask your child to read a recipe of what you may be cooking, this will help become more confident.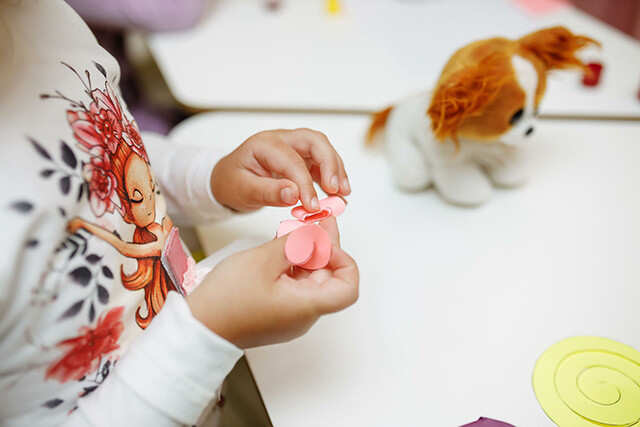 Image: 123RF
At-Home Learning Activities: DIY Projects
Get those cardboards, chart paper, glitter, glue and crayons and start making something. There are endless possibilities of what you can create together. Here are a few interesting DIYs.
Fetch old vases, mugs and planters. Wrap some wrapping paper around it. Voila! They will look brand new, and you put them in any corner of the house to brighten it up.
If you have a few empty tissue boxes lying around, take them out. Paint this box in your favourite colour. Cut an oval in the centre of the box to resemble a mouth. With a chart paper, cut two triangles to represent teeth and stick it on the inside. Then take a white chart paper, make tiny rounds and then do the same with a black chart paper. These will make the eyes. Your tissue box monsters are ready.
Draw whatever shape you like on cardboard. Now, do the same on a chart paper and stick the paper over the cardboard. Now, paint this paper. Take an elastic band and stick both ends of this band behind the cardboard. This is your very own bookmark.
Tip: Make sure they go slow with the scissors or paper cutter while going about DIYs.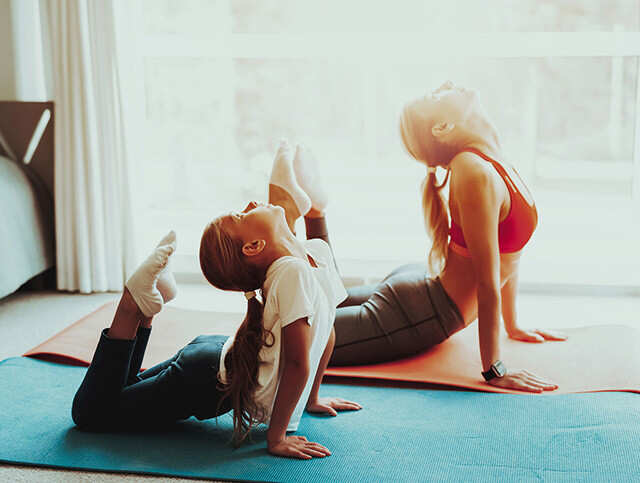 Image: 123RF
At-Home Learning Activities: Yoga
What's better than an activity that promotes good health? Several asanas are suited for your child/children, and it could be a great way to bond with them too. Start with the basic breathing exercises and go to advanced levels gradually.
Tip: You may also join online classes, and it could be the everyday activity that you guys do together.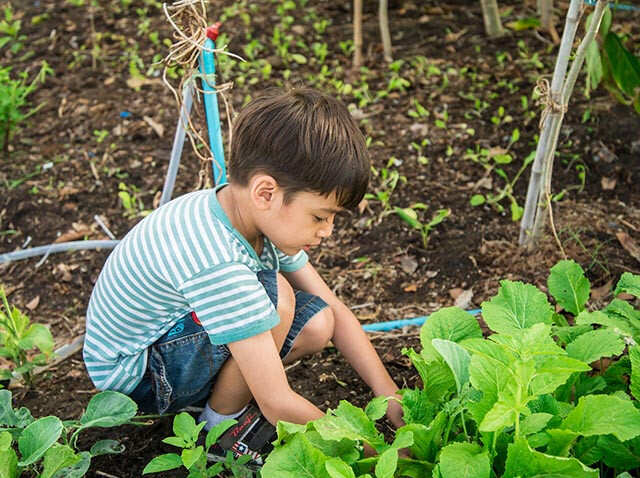 Image: 123RF
At-Home Learning Activities: Gardening
Gardening is another activity that kids warm up to. It also is a great way to maintain good health since you are growing your vegetables in the backyard. It helps teach the value of eating right early on. What's more, it will allow children to develop a sense of responsibility from a younger age since they will know that plants require nurturing for it to bear healthy fruits. Finally, it teaches patience. Growing fruits and veggies is a long drawn process, and one has to wait for a while, ensuring the plant gets all that it needs to stay healthy.
Tip: To make it even more engaging, play a quiz about the benefits of each fruit and vegetable that is growing. This will help the child understand nutrition, and might also encourage him/her to read up.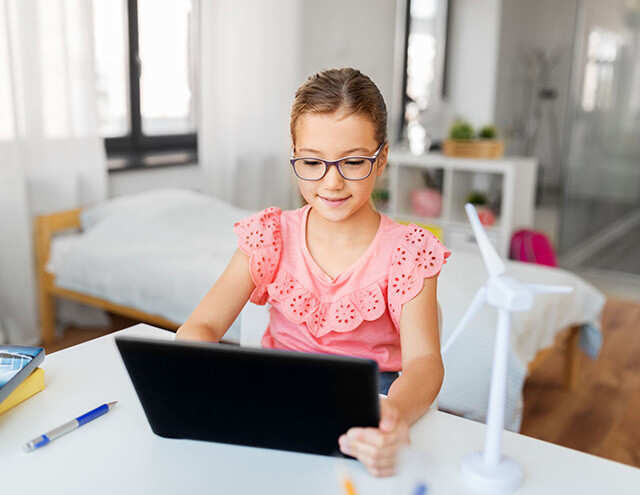 Image: 123RF
At-Home Learning Activities: New Languages
Here's another activity that will keep your child engaged for hours together. During the lockdown, there is a bevvy of tutorials available online that can help one learn a new language. If he/she expresses keenness towards the idea, enrol him/her and monitor the progress. As has been established, not only does mean your child is productive when free but also, a new language goes a long way in career opportunities.
Tip: Engaging your child with a weekly quiz might be an exciting activity to help him/her stay motivated.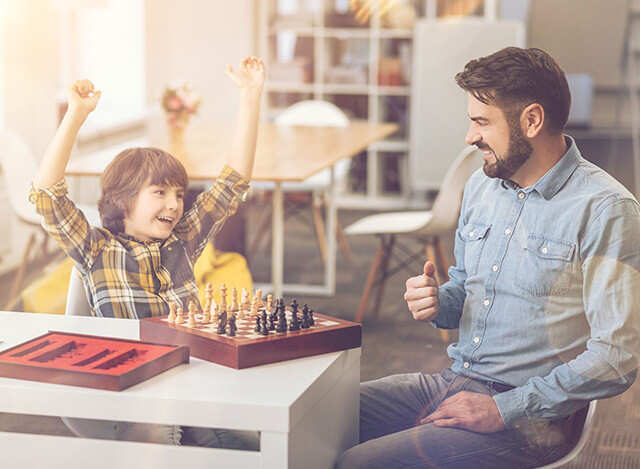 Image: 123RF
At-Home Learning Activities: Board Games
Board games are a great way to bond as a family. There are so many options to choose from, and many go on for hours. Depending on the game of the day, your child would improve his/her analytical skills, creative and logical thinking skills.
Tip: Get your child to pick a game every day and designate a time for that. You may also use these games as an incentive to get him/her to finish her/his homework on time.
At-Home Learning Activities: FAQs
Q. My child is restless and finds it hard to sit at one place. What activities can he indulge in at home considering we can't step out at this point?
A. Treasure hunt, hide and seek, and obstacle courses are best for the child. This way, he/she will focus on solving what is in front and also burn off the extra calories.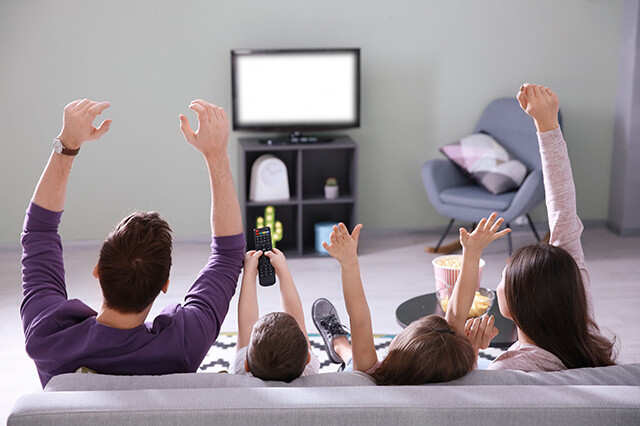 Image: 123RF
Q. Could you recommend films for kids on OTT platforms?
A. Brainchild (talks about the science of the world), The Princess and The Frog, My Life As A Zucchini, My Girl, The Little Prince, and Hugo among others.
Sources:
https://www.femina.in/relationships/at-home-learning-for-kids-during-lockdown-160255-10.html
https://runwildmychild.com/outdoor-for-kids-by-season/
https://kinderart.com/art-lessons/drawing/5-creative-kids-can/
https://www.goodhousekeeping.com/home/craft-ideas/how-to/g1389/diy-kids
https://funlearningforkids.com/math-kids/
https://www.himama.com/blog/10-quarantine-for-kids-with-free-printables/