We all love our favourite shelfie of creams, serums, toners and face oils that fortify our skin. Due to this, more often than not, we neglect the skin-enhancing gems residing right in our kitchen, even when our mothers are constantly vouching for their benefits especially when it comes to skin care.
It's time to indulge in beauty, the traditional and homemade way, and provide your skin that all-natural goodness which will eventually help you to strike a balance between homemade and market-bought beauty solutions. Today, we're sharing some of the best beauty ingredients lying in your kitchen for you to start experimenting NOW!
Papaya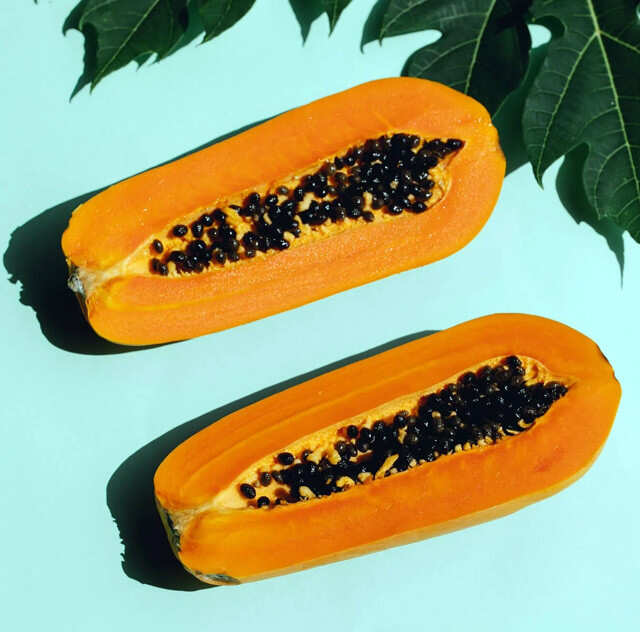 Image: Pexels
Papaya is one true superfood that bestows glow and youthfulness when applied to the skin topically. Loaded with copious amounts of the papain enzyme, the fruit pulp gently exfoliates, smoothens and brightens when applied to the skin. It also contains AHAs which have great anti-ageing benefits too that will tackle wrinkles and fine lines. Simply put on some freshly pressed pulp on the face generously and wash it off after 20 minutes. Best to add to your skin care routine.
Coffee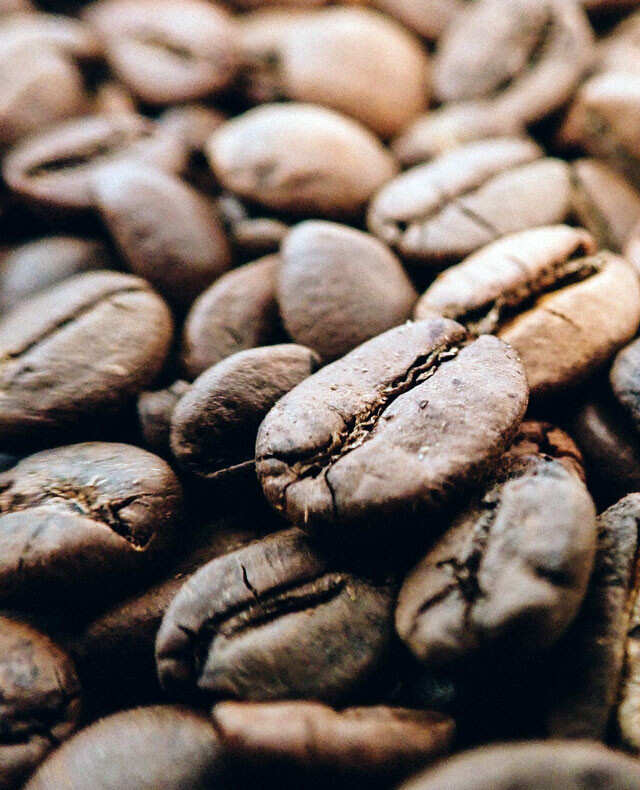 Image: Pexels
The benefits of coffee for the skin care are endless, tbh. Packed with a bunch of antioxidants coming from caffeine, coffee can certainly care for many concerns that you may have. It boosts collagen production to delay signs of ageing, it's a great natural exfoliator and tones the skin too. Coffee also helps with pigmentation and puffiness, making it a great ingredient for under eyes. For a scrub, mix coffee with some oil and exfoliate your face and lips gently. Mix some honey with coffee and apply the paste on your under ye area for 10 minutes and wash it off.
Besan (Gram Flour)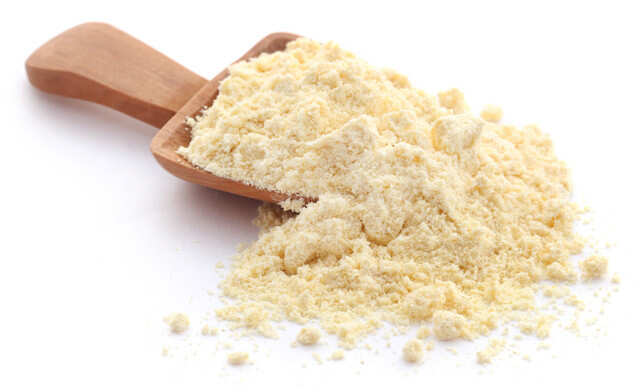 Image: Shutterstock
A skin care gem for oily skin, gram flour is excellent to deep cleanse the skin. With mild exfoliation properties, the ingredient helps clear dirt and toxins, revealing brighter skin. Besides getting rid of dead skin, it also helps with clearing tan and pigmentation. The best way to use this is in the form of a mask, by mixing it with turmeric, curd, honey and some sandalwood powder.
Ghee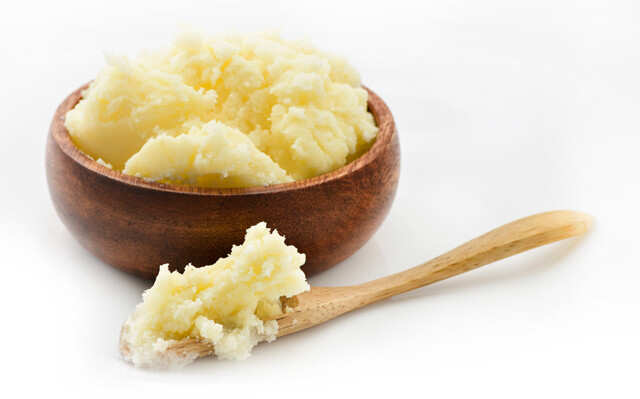 Image: Shutterstock
Ghee or clarified butter is a great moisturiser that endows the skin with a major nourishment rush. The fatty acids and antioxidants work in harmony to diminish wrinkles, fine lines and soften the skin for a supple and youthful look. It's great to heal chapped lips and cracked heels overnight too. While oily and acne-prone skin may want to keep away from using it on the face, it's a complete game-changer for dry and ageing skin.
Olive Oil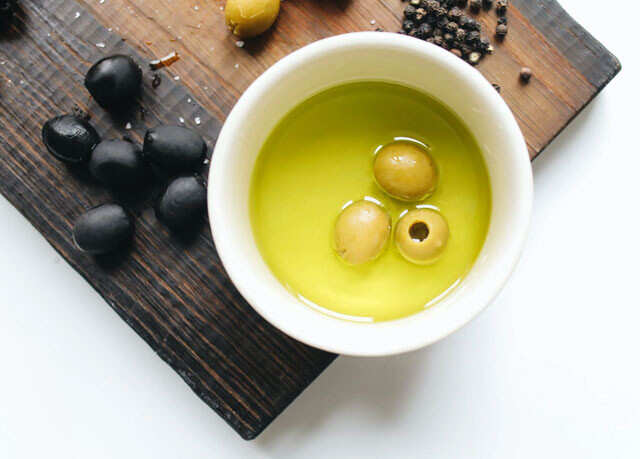 Image: Pexels
Your favourite salad oil is also capable of repairing your skin and hair effectively. Olive oil is packed with components like vitamin E, squalene, antioxidants and more that helps to prevent premature ageing, repair the skin by moisturising it without clogging pores. Olive oil also helps to promote healthier hair by boosting hair growth, detangling locks and nourishing the scalp.
Curd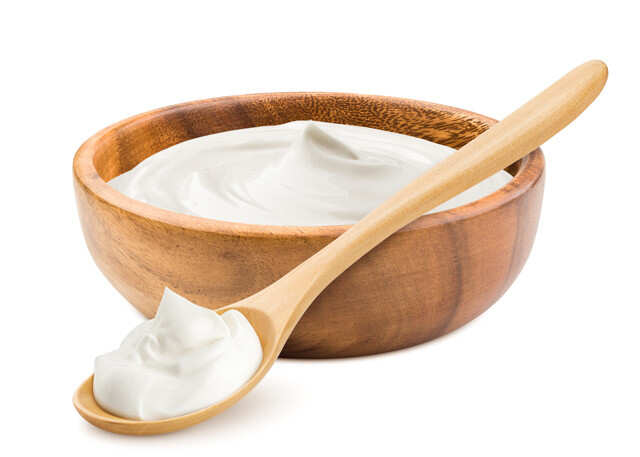 Image: Shutterstock
Curd is versatile when it comes to its benefits since it covers many things from moisturization to healing sunburns and more. Curd is rich in zinc, lactic acid and AHAs that help with anti-inflammation, smoothening and brightening the skin, regulating sebum production, controlling pimples and acne. It also calms sunburnt skin with a cooling effect on the skin, while hydrating it too. Must add to your skin care routine.
Best Natural Oils For Healthy and Luscious Hair
Hair oiling is no new phenomenon for us Indians. It's passed on across generations like a tradition and still forms an integral part of our beauty ritual. Speaking about the benefits of hair oiling, they are endless (let's keep that for another day) but oil is definitely one of the easiest foods to nourish and repair your hair with. As we move from north to south of our country, we'll discover a variety of natural oils that people swear by for ages and why not? These oils tick various needs like shine, volume and strength. Here's a list of the 5 best natural (carrier) oils for your mane.
Almond Oil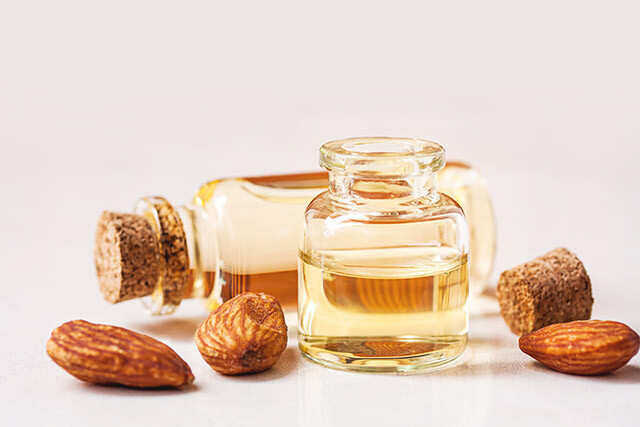 Image: Shutterstock
Almond oil also known as sweet almond oil is extracted by pressing ripe almonds. It's no surprise that this seeks a spot on the list because this powerful oil endows your hair with a hydration rush. It's rich in vitamin E and fatty acids which means it adds softness and shine to your hair and eliminates frizz as well as a dry and flaky scalp. You can get rid of excess dandruff and dead skin as you allow your scalp to reap the benefits of this nourishing oil overnight. Always give your scalp a nice massage to ensure maximum absorption.

Coconut Oil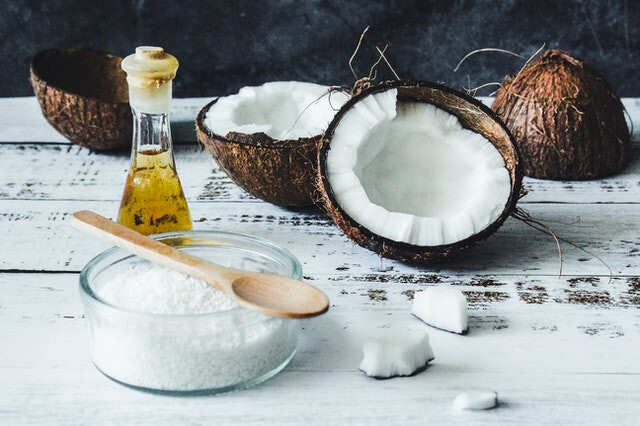 Image: Pexels
When you think of hair oils, it's impossible to not think about coconut oil. Most of us have grown up with coconut oil perpetually in our hair and even though we didn't like it then, we are relishing its benefits today. Coconut oil is packed with lauric acid that boosts nourishment and moisturises your hair. It is also best to prevent protein loss from the hair and gets easily absorbed into each strand. Additionally, it also promotes thicker and longer hair which is something we all want. It's a cult-favourite for a reason.
Argan Oil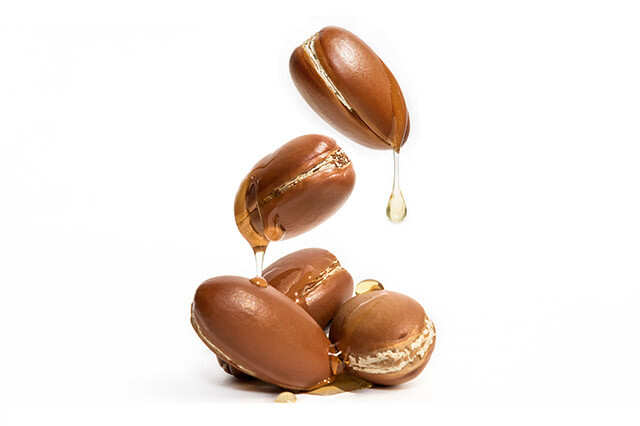 Image: Shutterstock

Argan oil is no less than a magical potion for extremely dry, unruly and unmanageable hair. Trusted and loved by experts and stylists, argan oil is something that your hair loves too. Why? Because it's packed with nourishing nutrients, vitamins and antioxidants that bestow shine and softness to your locks. Add life to your rather lifeless hair with this oil. Use it as a leave-in mask after massaging it from root to tips and let it work its magic.
False Daisy Oil a.k.a Bhringraj Oil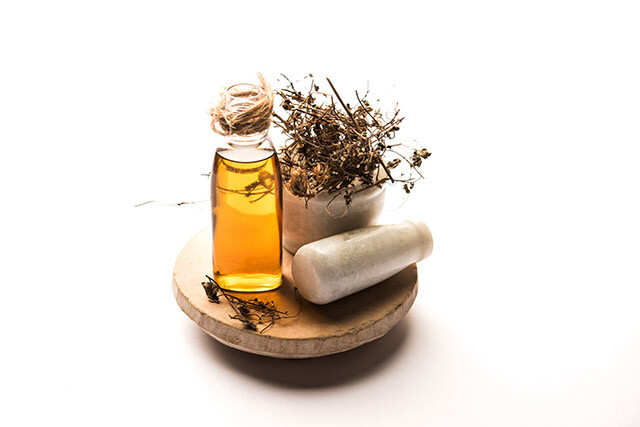 Image: Shutterstock

An exceptionally hair-transforming oil, bhringraj oil is derived from the bhringraj plant that holds a significant place in the history of Ayurveda. With sundry benefits for the hair, it's safe to say that this is a power-packed treatment for hair. It contains iron and vitamins that help with premature greying, hair fall, dandruff and damage. It stimulates hair growth and makes her lustrous. Need we say more about this hero oil for hair?
Olive Oil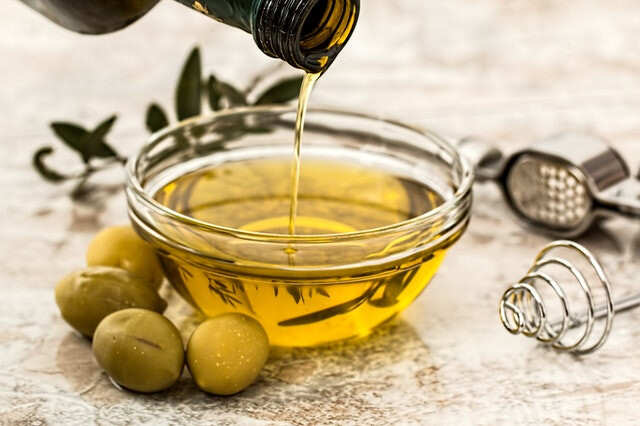 Image: Pexels
No, it's not just the best for your fave pizzas and pastas but also your hair! One of the best benefits of olive oil can be availed by your scalp since this oil is loaded with anti-inflammatory properties that can soothe your scalp and aid with bumps or irritation. Plus, olive oil is extremely softening making it a go-to oil to improve the manageability of your hair and reverse any damage. It strengthens your hair too, which could assist with thicker hair.
Sources:
https://www.femina.in/beauty/hair/5-best-natural-oils-for-healthy-and-luscious-hair-208656.html
https://www.eater.com/young-guns-rising-stars/2019/10/3/20896754/self-care-tips-line-cooks-heat-burns
https://www.sonima.com/food/natural
https://www.urbancompany.com/blog/beauty/magic-kitchen-ingredients-for-a-flawless-facial-skin/
https://www.thehansindia.com/posts/index/Womenia/2018-10-01/from-your-kitchen/416692
https://www.femina.in/beauty/diy/6-foods-in-your-kitchen-that-should-be-a-part-of-your-beauty-routine-211794.html