While it is normal to have a little stress which may also help you perform better under pressure, ongoing or prolonged stress is not good for your physical and mental wellbeing. From health problems to personal issues, there are many ways in which stress is detrimental to one's wellbeing. Destressing is essential.
With the ongoing pandemic, most of us are stuck at home, many have lost jobs and a number of people are forced to stay away from the family. The level of stress has alarmingly gone up! In this fast paced and changing environment, it might not be possible to eliminate stress altogether, but trying a few constructive ways to destress can help keep up the mental wellbeing.
Journaling
When you feel stressed or are unable to get a grip on changing life events, it is time to try your hand at journaling to destress. Recording your thoughts, experiences and feelings which you cannot express to anyone, in particular, can help you vent and offload. Whether writing a daily diary or maintaining a to-do list, journaling can give you a sense of organisation which reduces stress and anxiety. Treat the journal as your personal friend, with no opinions and judgments.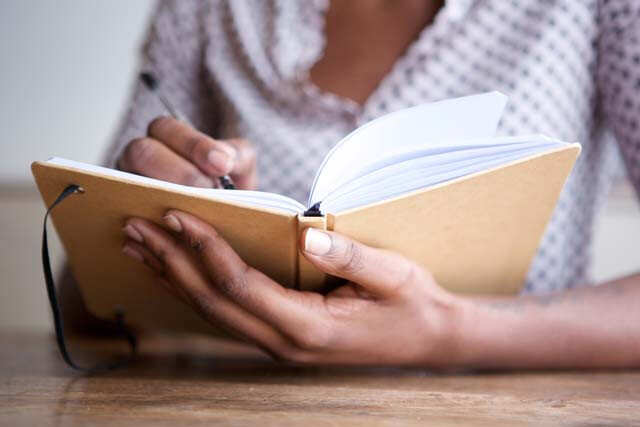 Image: Shutterstock
Exercising
Scientifically proven, working out helps release happy hormones which reduces stress and tension. It releases endorphins which help improve and better our mood. Exercising regularly improves the sleep pattern too. If you aren't up for anything strenuous or rigorous, try yoga and meditation. While yoga is all about mental, physical and spiritual wellbeing, meditation helps relax mind and control breathing. Fitness experts believe that it works as an antidepressant and treats depression and anxiety.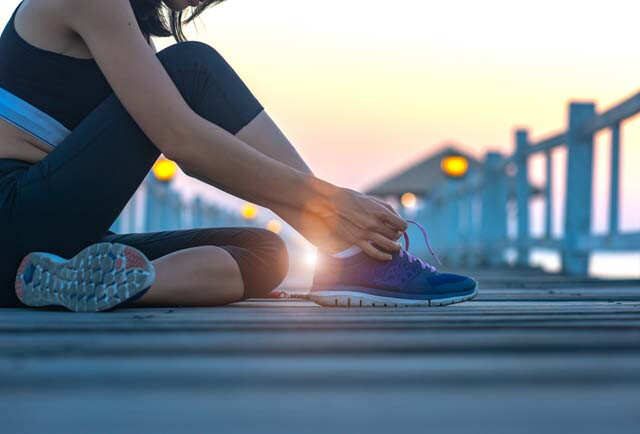 Image: Shutterstock
Pursuing Hobbies
Having one hobby and immersing yourself in it may work wonders in reducing stress levels and destress. Choose one activity you always loved to do—cycling, swimming, painting, dancing or anything that makes you happy. Practice it to keep yourself occupied and unwind whenever you feel emotionally worked up! It is a great way to divert the mind in a different direction.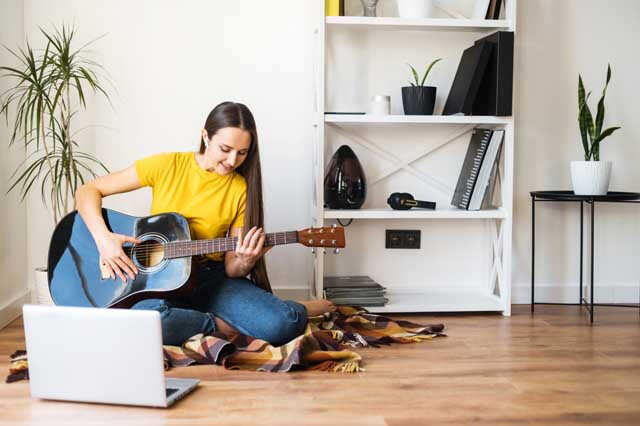 Image: Shutterstock
Cooking
Cooking is an absolute wholesome experience that requires a lot of planning, concentration and mindfulness. The entire process—from choosing the ingredients to mixing, cooking, and making it palatable—is therapeutic. While stress numbs your senses, cooking activates them. As lockdown has made everyone a #masterchef, it's your time to show some cooking or baking antics!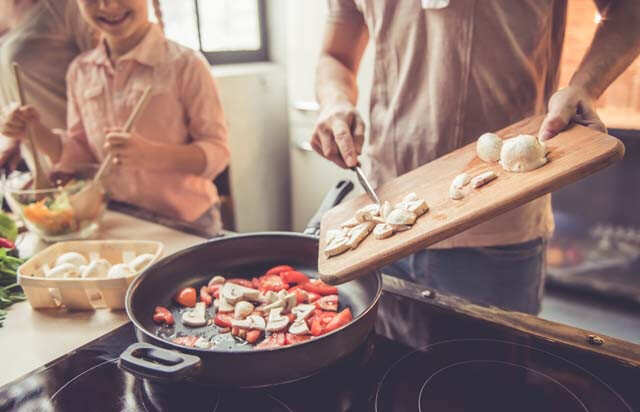 Image: Shutterstock
Say NO to caffeine and nicotine
Stop using tobacco, nicotine and caffeine. Caffeine and nicotine are both believed to reduce stress. However, caffeine elevates cortisol and prolonged levels of cortisol cause chronic stress and nicotine puts more stress on the body by causing troubled breathing and hampering blood circulation and kill your metabolism. So go on a caffeine-nicotine detox to have a healthier mind and body.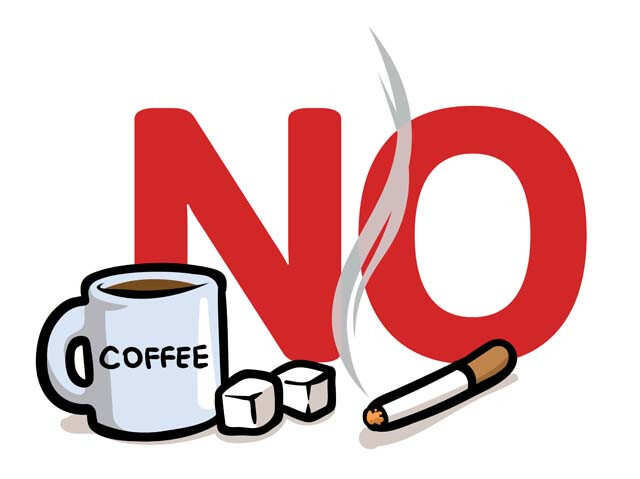 Image: Shutterstock
Begin with these ways to destress, at home. But if the stress level is high for a prolonged period, do not ignore. Do call for help in case you feel overwhelmed and tense.
Feeling Stressed? Eat These 5 Foods To Destress
Why do you think the term 'stress' is used so loosely today? There are so many reasons why stress is just not ready to bounce (perhaps, we don't let it), think professional pressure, emotional tension, physical health and many other factors. If nothing else, the past two years have definitely reiterated the importance of 'feeling good' inside out. But, if every day is getting the better of you and managing stress is still a battle that you're fighting, eating certain foods could help.

Yes, you read that right. Our diet plays a key role in the way we feel and look, and devouring some happy foods (as we'd like to call them) can act as instant de-stressors. We spoke to Dr Siddhant Bhargava, Fitness and Nutritional Scientist, Co-Founder, Food Darzee to identify these foods.
Dark Chocolate: You know how grabbing a piece of dark chocolate always makes us happy? Turns out, it's an excellent de-stressor and mood-booster. "Dark chocolate is packed with flavonoids that reduce stress and inflammation, improve memory, mood and immunity. Rich in antioxidants, consuming dark chocolate can lower stress hormone cortisol as well as tackle hormones known as catecholamines in highly stressed people," shares Dr Bhargava. "However, it is important to ensure the dark chocolate bar that you are consuming is infused with pure components and does not have any added additives or chemicals. Stick to around 30 grams of dark chocolate at a time that contains at least 70 per cent cocoa," he adds.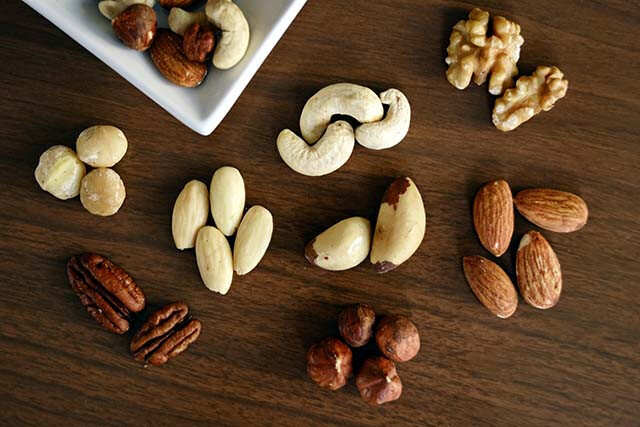 Image: Pexels

Nuts and Seeds: We are cognisant of the enormous list of benefits nuts and seeds have for skin, hair and the body. Let's dive into their benefits against stress and tension. "As they are rich in Omega-3 and Omega-6 fatty acids, they support cellular structure and its functions. Walnuts, cashews and sunflower seeds can boost serotonin production in the body that can help us tackle a stressful day. A great source of zinc, pumpkin seeds help keep high blood pressure in check. An ounce or two of nuts and seeds must be added to your diet," explains Dr Bhargava. For those of you who don't like consuming them raw, Dr Bhargava recommends sprinkling a few into salads, vegetables or whole grains such as brown rice or quinoa plus they can also be added to hot cereal or yoghurt and be included in baking recipes too. Perfect way to destress.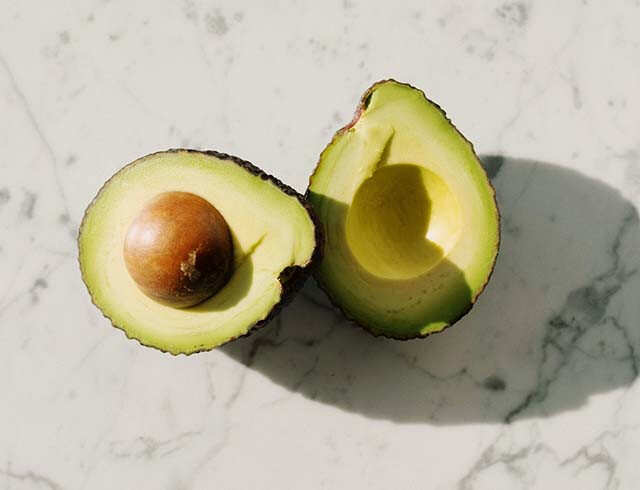 Image: Pexels

Avocados: If you're a fan of avocados, here's one more reason to love them and if not this is your sign to start consuming them now! "Rich in essential vitamins and minerals like C, E, K and B-6 as well as riboflavin, niacin, folate, avocados are known to reduce stress, boost concentration and improve mood. They also help improve diet quality and eating an avocado a day lowers the risk of metabolic syndrome to fight high blood glucose, hypertension and obesity," shares Dr Bhargava.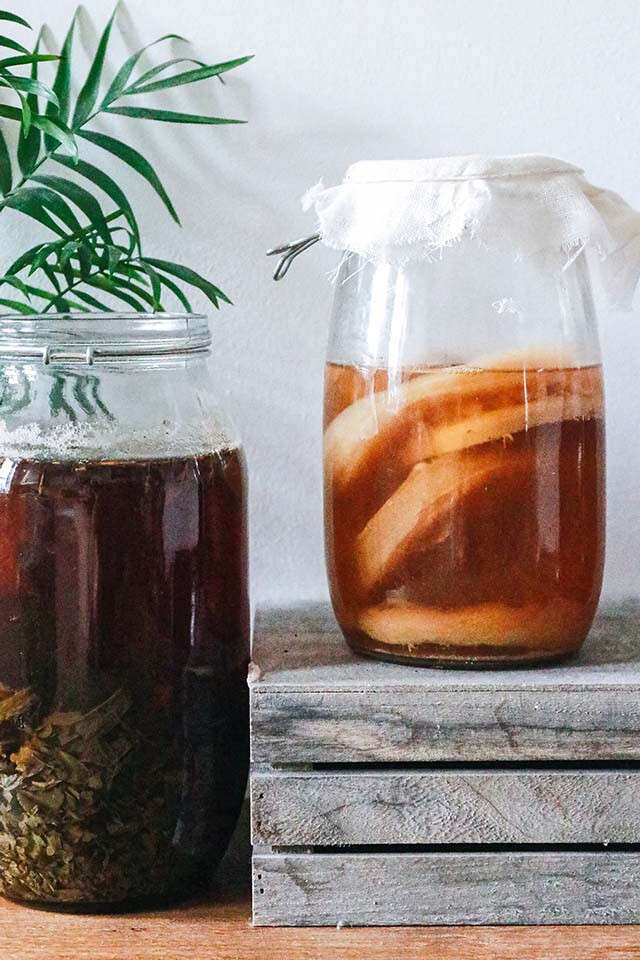 Image: Pexels

Fermented foods: "It has been proven that good mental health and fermented foods are linked. It ensures a better balance of gut microbiome towards beneficial bacteria to keep us mentally and physically fit. Yoghurt, tempeh, kefir, miso, and kombucha are some of the most beneficial fermented foods that contain friendly bacteria, probiotics that reduce stress and cortisol levels. Probiotic-rich food also helps to control negative thoughts, a phenomenon associated with low mood and reduces anxiety," reveals Dr Bhargava. So next time when you're engrossed with work on a hectic day, you know what to do, right?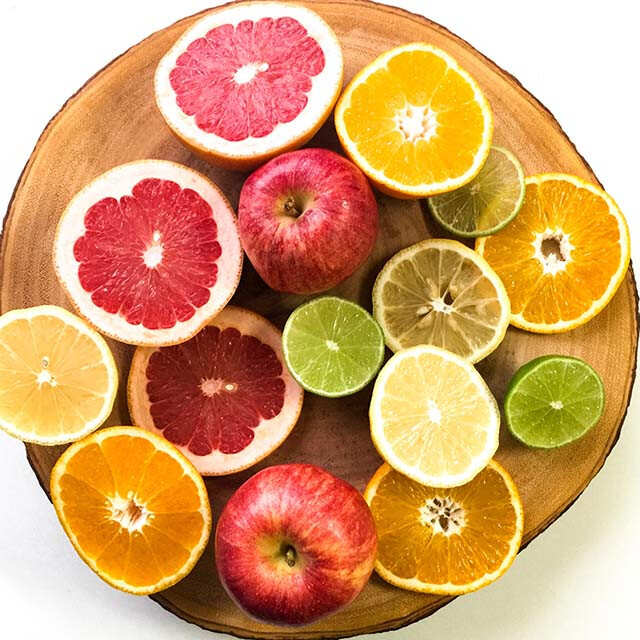 Image: Pexels

Citrus Fruits: Vitamin C can do more good than just brightening our skin. Antioxidant-rich citrus fruits are also associated with relieving stress. Dr Bhargava explains, "As our body needs vitamin C in times of stress, consuming citric fruits like papaya, mango, grapefruit and oranges are a great way to help the body on a biochemical as well as physiological level. They are also a powerful source of antioxidants that boost the immune system, reduce stress and nervous tension."
Mood-Boosting Candles for When You Need to Destress
Candles play a quintessential role in the upliftment and enhancement of our moods by employing the magic of aromatherapy to reverse negativity and bad energy by filling the atmosphere with soothing and calming fragrances. Initially used as a home decor piece, scented candles have become a big thing today and have a loyal fandom of their own. If you reach out to scented candles every time you're in a not-so-good mood or just having a bad day, this list of mood-boosting candles will help you pick the best ones!
Jo Malone Pear & Freesia Home Candle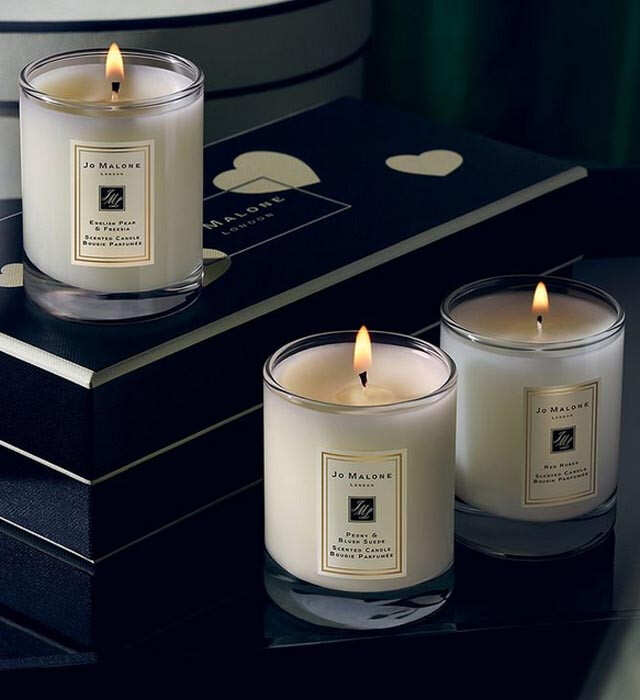 Image: Instagram
Offering one of their signature fragrances in the form of this candle, this one will instantly uplift your mood with a blend of sweet pear scent and white freesias. Besides the beautiful packaging, it also leaves a lasting aroma.
Bath & Body Works Eucalyptus & Spearmint Candle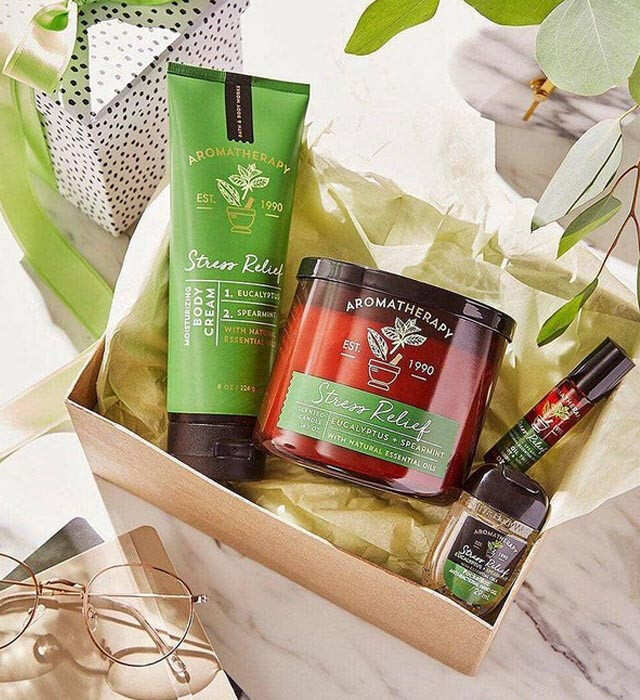 Image: Instagarm

Infused with potent mood-enhancing essential oils of eucalyptus and spearmint, this candle releases a comforting and soothing aroma that refreshes, de-stresses and invigorates you from the inside.
MISA Magic Fleur Candle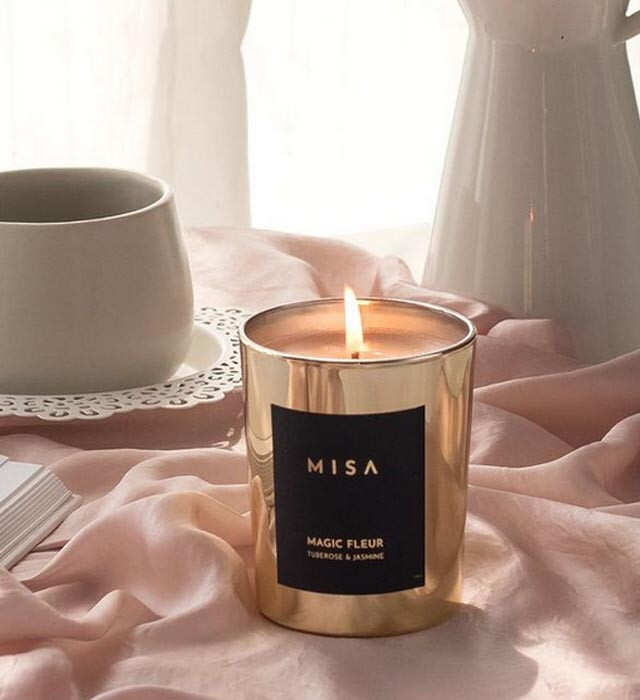 Image: Instagram

Create an ambience that is full of warmth, freshness and calm with this luxe floral-based candle that soothes you inside and out. It has peculiar scents of tuberose and jasmine, that combine and make for a wonderful aroma.
Diptyque Figuier Candle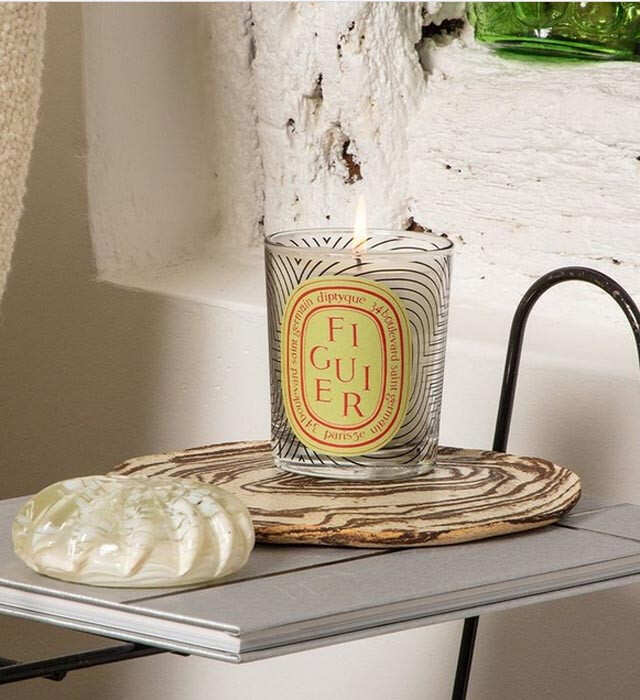 Image: Instagram
Emitting an interesting fruity and revitalizing fragrance, this candle from the house of Diptyque is famous for being a part of Victoria Beckham's office spaces. Its fragrance is not only long-lasting but also efficiently takes care of your mood on your low days.
UMA Pure Calm Wellness Candle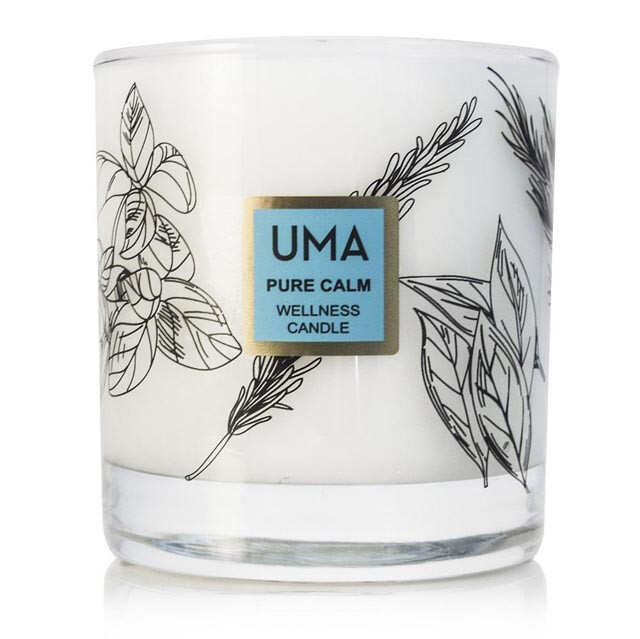 Image: Instagram

Light your way to rejuvenation and relaxation with this calming candle that boasts a blend of soothing essential oils like lavender, rose, geranium and chamomile that reduce stress, anxiety and provide an immediate lift to your mood.
Naso Profumi Mint Infused In Rose & Lemon Candle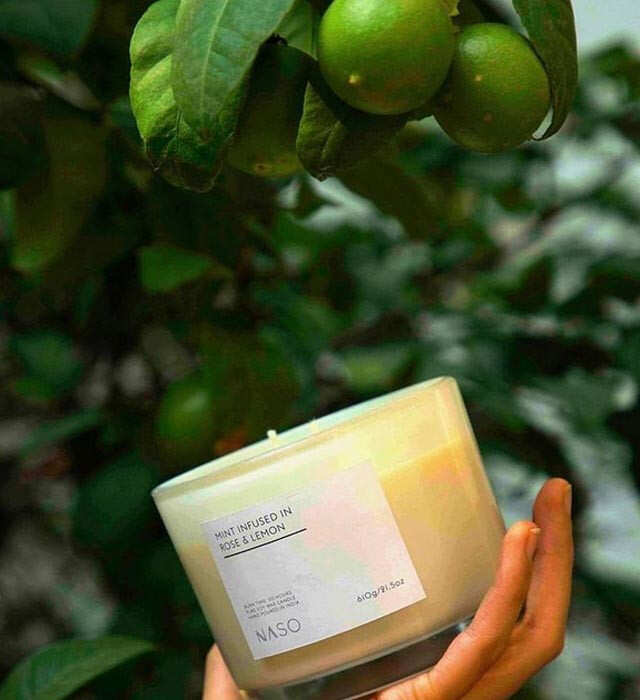 Image: Instagram
This candle wraps a bunch of soothing and de-stressing agents in one candle to calm your senses and thereby alleviate stress and tension. Infuse em good vibes and build a positive aura around you as you lit this homegrown candle up!
Sources:
https://www.femina.in/wellness/de-stress/7-mood-boosting-candles-for-when-youre-not-feeling-it-212526.html
https://www.femina.in/wellness/de-stress/feeling-stressed-eat-these-5-foods-to-feel-better-instantly-213904.html
https://www.femina.in/wellness/minimize-stress-yourself-at-home-187578.html
https://thetinylife.com/how-to-destress-your-life/
https://lernercenter.syr.edu/healthy-monday/destress-monday/
https://www.mondaycampaigns.org/destress-monday/5-simple-ways-to-start-the-week-with-less-stress