In the digital age, everything can be done online. Human transactions like shopping and delivery of goods now have online platforms. Today, Amazon stands as one of the biggest technology companies that offer many services for everyday life. Learn more about this company from its roots till the present with these Amazon facts
Jeff Bezos claimed that he used the name 'Amazon' for 2 reasons.
First, the name Amazon begins with the first letter of the alphabet. This detail puts the brand first in alphabetical website listings. Second, naming the company after the South American river suggests the business' scale with which Bezos launched with the tagline "Earth's biggest bookstore."
Other name choices for Amazon were Relentless.com and MakeItSo.com.
Even typing Relentless.com in search engines today would redirect users to Amazon's homepage. On the other hand, MakeItSo.com pays tribute to Bezos' Star Trek childhood aside from its relevance to the belief that his company can deliver anything to anyone.
In 1997, Barnes and Noble sued Amazon.
The U.S. book giant refused to accept the latter's claims of being the "Earth's biggest bookstore." While the two parties settled the matter out of court, Amazon ended up keeping the claim.
Bezos' research led him to conclude that books are the most logical products to sell online.
Still, Amazon.com was not the first company to play in the field. Silicon Valley bookstore Computer Literacy began the book-selling fad in 1991, starting with its technically astute customers.
Bezos has had to contend how Amazon is not a mere consumer product retailer.
Despite its reputation of starting as a bookseller, Amazon.com is actually a technology company. Its business revolves around the simplification of online transactions for consumers. Still, this information remains to be one of the most misunderstood Amazon facts.
Amazon.com officially became a public company in May 1997.
A few moments shy of its 2nd anniversary, the company opened its virtual doors to consumers. While Amazon has never made a profit yet, it successfully raised $54 million on the NASDAQ market. The cash and its soaring stock funded Amazon in its aggressive growth and acquisition strategies.
Amazon owns the 1-click trademark.
Amazon patented it in September 1999. However, the Amazon patent eventually expired in the U.S. on September 11, 2017.
Amazon owns over 40 subsidiaries and brands.
One of these is Whole Foods which the technology company acquired in June 2017 for $13.7 billion. Other brands that it joined with are audio-book seller Audible, book review site GoodReads, and live-streaming platform Twitch.
Amazon Seller Central and Amazon Vendor Central are 2 different platforms.
Registration in the latter is usually an invite-only affair. Meanwhile, those who achieve high sales get invites in the former. Moreover, Amazon Seller Central offers more price control and quicker disbursement periods than Amazon Vendor Central.
Amazon Seller Central is the more ideal choice for third-party vendors.
Members can have both the options of handling shipping by themselves or applying for Fulfillment by Amazon (FBA). In the FBA, the company handles the labor of processing and shipping all the Amazon orders.
Amazon customer service was recognized as the DNA of Amazon.
When it comes to its mission-vision statement, Amazon simply aims to be the most customer-centric company. Bezos revealed how he based the majority of his leadership decisions on these simple words.
Entry and executive-level Amazon employees alike undergo call-day center training.
This 2-day opportunity aims to get Amazon employees not just to talk, but to listen to customers. People who listen understand, and it is through understanding that these employees can take the appropriate actions to meet the needs of the customers.
Amazon boasts of a free customer support service called 'Mayday.'
Customers who are not able to solve the problem through self-service FAQs or community forums can opt to reach out to a real person. With Mayday Amazon customer service, customers get access to a video connection with a tech advisor where the user sees the advisor but the latter only sees the phone screen interface.
Another customer service aspect of the company is Amazon chat under Amazon Connect.
This omnichannel cloud contact center helps companies in providing superior customer service. However, the difference lies in the lower cost of voice and chat services than traditional contact center systems.
Amazon Connect employs a single UI across voice and chat.
Amazon connect uses the same UI for the analytics, contact routing, queuing, and management aspects of the system. In other words, such an omnichannel experience saves call center agents the hassle of having to learn and work across multiple tools.
Amazon Connect enables automated interactions and chatbots across channels.
This means that the user can increase operational efficiency as they would not have to rebuild interaction flows. Moreover, it means that vendor-end customers can interact with agents through voice or chat based on factors like personal preferences and wait times.
Amazon launched Amazon Web Services (AWS) in 2002.
Initially, the service offered data on Internet traffic patterns, website popularity, and various statistics that developers and marketers need.
Amazon expanded AWS in 2006 with the Elastic Compute Cloud (EC2).
This Amazon feature rents out computer processing power either in small or large increments. Later in the same year, the company released the Simple Storage Service (S3) – a data storage service that leases over the Internet.
S3 and EC2 strengthened the idea that there is no need for individual computing resources.
This applies to companies and separate persons. Instead, they can rent these services oon an as-needed basis over the Internet, or in slang, 'in the cloud.' Even Amazon's rivals like Netflix use the AWS which operates both S3 and EC2 for its competitive video streaming service.
Amazon stock now only trails its rival, Microsoft.
In 2020, Amazon shares soared about 30%, finishing at a high of $2,410.22 on April 24. The company now has a net worth of $1.2 trillion, almost the same as Apple. However, these numbers and ranks only apply to the most valuable publicly traded firm battle in the U.S.
Alongside Walmart, Amazon raises expectations of being retail leaders and winners.
More and more Americans order almost everything they need online. Hence, even something as major as the Covid-19 pandemic doesn't threaten Amazon sales. In contrast, the company should see a surge due to the inevitable increase in online shopping amid national home confinement.
Amazon helps charities through Amazon Smile.
Users who shop on smile.amazon.com contribute 0.5% of eligible purchases to their chosen charity. Still, Amazon Smile offers the same items, prices, and benefits of its parent retail site.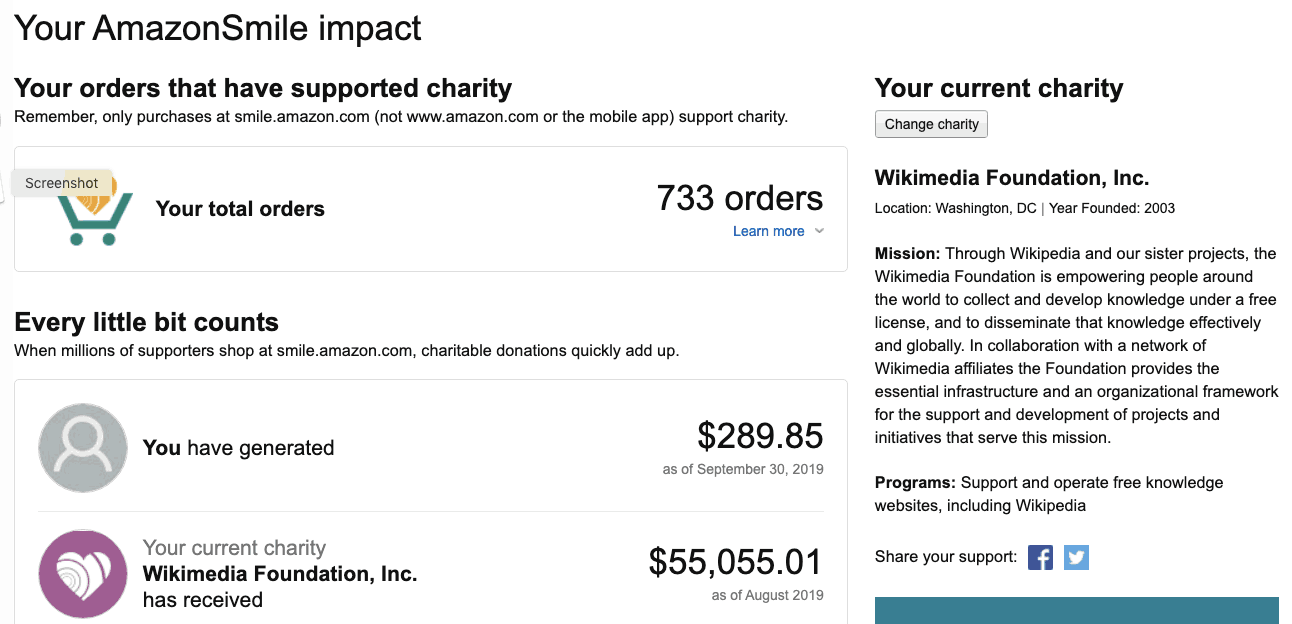 Amazon Smile only requires an Amazon account.
When the customer reaches the site, they would then choose a charity that Amazon Smile would remember to apply for eligible purchases for future transactions.
Amazon Prime Student is another Amazon way of helping.
This program offers enrolled students a 50% discount on prime memberships. It means that Amazon Prime would only cost $49 per year for people still in school. Aside from such perks, Amazon Prime Student also provide great deals on textbooks.
Amazon has an affiliate marketing program in the form of Amazon Affiliate.
Also known as Amazon Associates, the Amazon Affiliate Program is free for all website owners and bloggers. What they do is advertise Amazon products on their sites through creating links that customers click to buy products. Through these links, Amazon associates earn referral fees.
Amazon Associates began in 1996.
By 1999, the numbers rose to 350,000. Amazon Associates that are part of the program offer Amazon merchandise on their own websites. While they do not need to pay any fee, they can earn through the program.
Over 0.8% of all websites on the Internet use Amazon Associates.
Moreover, the Amazon Affiliate Program makes up 2.6% of the total market share of advertising or affiliate-monetizing websites. Of the total of 1.5 billion websites, 200 million are active. Even big companies like Buzzfeed, CNN, and the New York Times monetize with Amazon Associates.
Amazon Affiliate referrals amount up to 2.6 billion per month.
This is almost equivalent to 8% of Amazon's total monthly traffic. However, this only apply to the U.S. domain of Amazon.com.
In 2012, Amazon acquired a robotics company.
Amazon acquired Kiva Systems for $775 million. This young robotics company granted its new owner with mobile robots programmed to carry product shelves from worker to worker and read barcodes on the ground for directions.
Over 200,000 mobile robots now work in the Amazon warehouse network.
Despite Amazon's integration of robotics, this number still exists alongside hundreds of thousands of human workers. Consequently, the rising robot army aids in the fulfillment of the company's promised speedy deliveries, especially for Amazon Prime customers.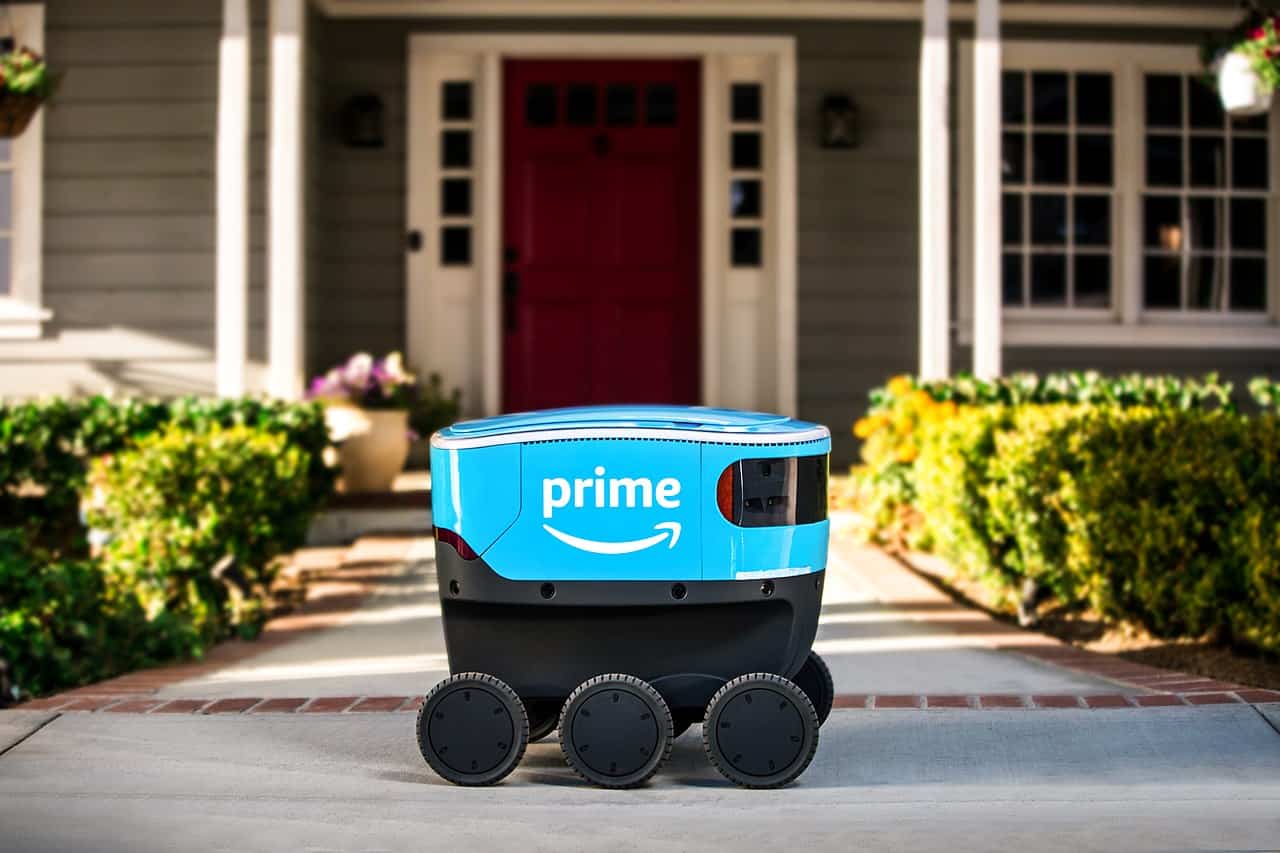 The site for Amazon jobs has 2 main sections.
One section is for Fulfillment by Amazon (FBA) which involves positions like working in an Amazon warehouse. On the other hand, there are also remote jobs for tasks and people who want to work from home.
Amazon work from home jobs are available in numerous states across the U.S.
These positions vary from phone to email-based customer services. Moreover, most of the Amazon virtual call centers are home-based. This might be helpful for those who aspire to be part of the company in some way.
The company launched a 'Pay to Quit' program in 2014.
Through this, Amazon aimed to eliminate unmotivated warehouse employees at Fulfillment centers. Workers who hand in their resignation would receive $2000-$5000 depending on the length of their tenure. However, taking the money would mean that said workers would never work for the company again.
Another option for an Amazon job is through the Amazon Mechanical Turk.
Shortened to mTurk, this small task site offers little tasks for workers to complete in exchange for payment.
Opposite of Amazon work from home is Amazon Flex.
Amazon Flex workers earn money with the task of delivering Amazon packages, groceries, and even restaurant orders to homes in their respective areas. Still, this rideshare opportunity is only a part-time gig.
Amazon Flex workers perform what they call 'last-mile delivery.'
In other words, they help the multinational company deliver packages from regional centers down to the customers. Amazon Flex is available in over 50 cities all over the nation and still continues to expand to new locations since its debut in 2015.
Deliveries via Amazon Flex only have a 1-2 hour window.
The workers must complete their delivery within that short period of time, may it be from Amazon.com packages, Amazon Fresh, and Amazon Restaurants.
Amazon Flex workers only count as independent contractors.
It means that they are the ones responsible for individual withholding taxes. Moreover, members of the program still have to spend on things like gas, toll fees, parking fees, and wear and tear.
2017 was a remarkable year for Amazon Prime.
This year, Bezos revealed that Amazon has already shipped over 5 billion items to over 100 million Prime members across the globe. The list includes over 10 million Echo devices.
The company celebrated Amazon Prime Day 2019 for 48 hours.
Held on July 15-16, the 48-hour sale sold over 175 million items. It instantly became the biggest shopping day until the succeeding Cyber Monday surpassed it. Still, this is subject to a familiar record-breaking pattern.
Amazon Prime Day lasts longer and longer by the year.
It would not even be a surprise for patrons if Amazon Prime Day 2020 would last longer than 48 hours. Besides, it must be extra special as it would mark the multinational technology company's 25th Anniversary.
Jeff Bezos believes that Amazon Black Friday should last a whole week.
Despite the indicated day on the event name, the duration of the event ended up lasting a whole week. The company once hailed Black Friday and Cyber Monday 2018 as the 2 biggest shopping days in the US. At least, that was the case until Amazon Prime Day 2019.
Around Black Friday 2018, Amazon garnered 26% share of the U.K. online retailer visits.
Aside from these stats from Hitwise U.K., figures from Rakuten also revealed how Amazon dominated Black Friday in Japan. For this period, Amazon accounted for 24.2% of all online sales in the country, while its nearest rival Best Buy only landed at 7%.
For Amazon, Black Friday would soon face the threat of becoming Black Fortnight.
Aside from holding early kickoffs for Black Friday, the company also aims to share more deals on Thanksgiving (November 28), the real Black Friday (November 29), and Cyber Monday (December 2).
Amazon also works as a library through Amazon Rentals.
Officially Amazon Book Rentals, this program ranks among the leading textbook rental services across the world. Experienced users highly recommend the service due to the low prices and efficient services offered alongside notable products.
Amazon Rentals customers can buy a rented item.
What makes it even better is that the charge should not go higher than that of the original price of the book. However, extensions past the rental period are subject to additional charges. Take note of these Amazon facts to save a few bucks!
Amazon offers a paid subscription service called Amazon Prime.
First launched in 2005, the program is now available internationally. When it went live in February 2005, Amazon Prime was just an "all-you-can-eat express shipping program."
Electronics is one of the most popular categories among Amazon Prime shoppers.
Other most-wanted categories in the U.S. are apparel, and home and kitchen goods. Still, it is worth noting that Amazon Prime shoppers are more engaged customers than non-members.
Amazon Prime Video is the company's version of Netflix.
Aside from the Amazon Original Shows that they make, subscribers can watch all the available titles on nearly any device. Prime members can enjoy these perks via the web and on Amazon Echo Shows or Echo Spot.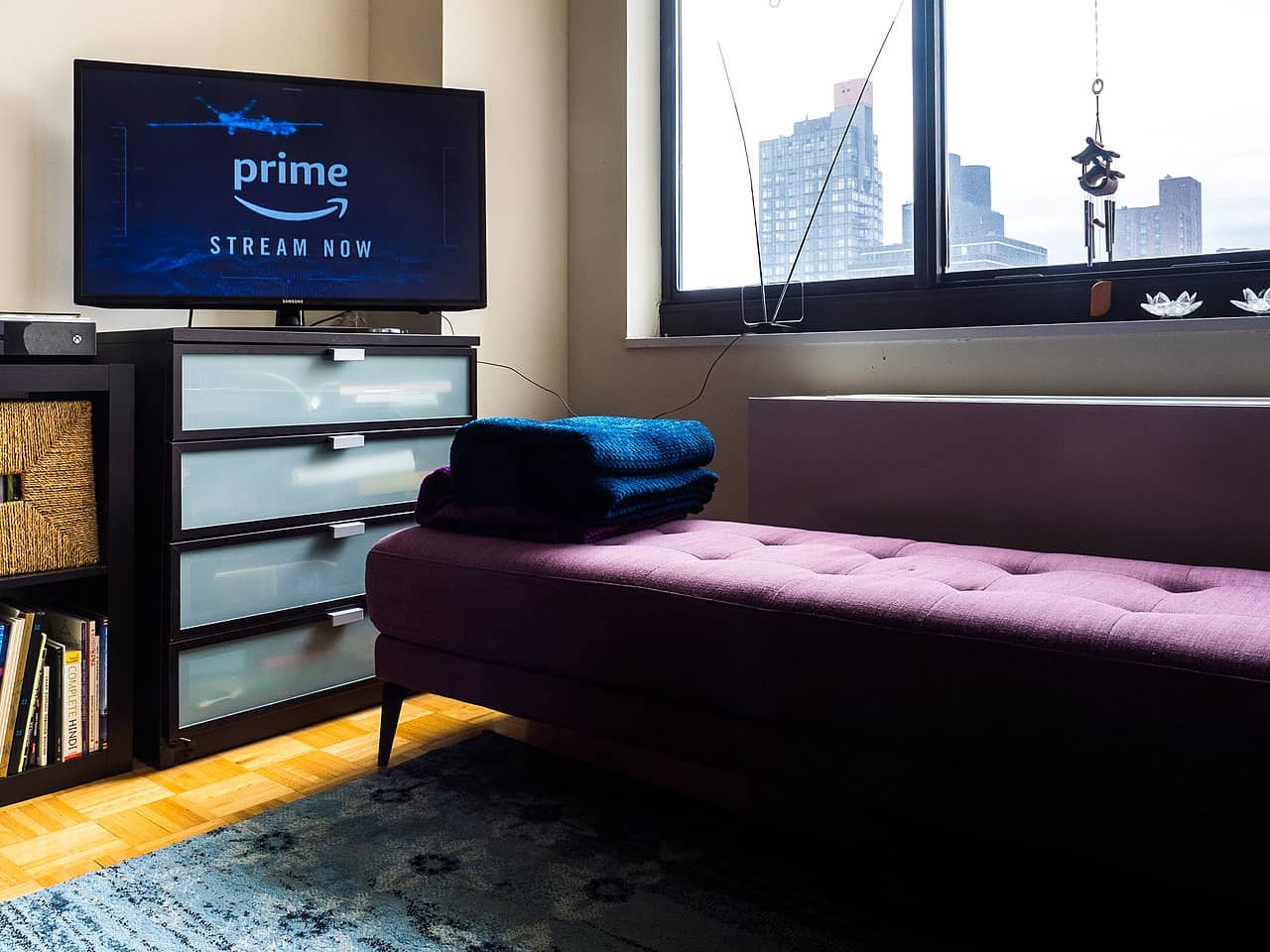 Amazon Prime membership also comes with Amazon Prime Movies.
Indeed, there are more benefits than one when subscribing to the service for $119 a year or $12.99 a month. Amazon Prime membership comes with free 2-day or faster shipping services, and music and video streaming.
Moreover, users can enjoy watching in Amazon Prime Movies and reading in free books, audiobooks, and magazines through Audible and Kindle.
Amazon has its own online video store called Amazon Instant Video.
Customers can either rent or buy film and television content that is accessible through various networkable devices. It includes Blu-ray players, computers, gaming consoles, HDTVs, streaming media players, and portable devices such as smartphones and tablets.
The other one is Amazon Prime Instant Video.
Like Netflix, it is a subscription service that requires a fee. However, there is no available monthly plan. Users must sign up for the Amazon Prime service for an annual fee of $79 before they can access all the TV and movie titles that Amazon Prime Instant Video offers.
Amazon has a free music streaming service called Amazon Prime Music.
However, it is only open for Prime members. While users can use the Amazon Prime Music app for mobile or desktop, it only has about 2 million songs. It would be no problem as customers can still have the option of purchasing individual songs that they prefer.
People on government assistance can have a discounted membership from Amazon.
The company offers this benefit to ensure opportunities for everyone who wishes to acquire Amazon Prime membership. People with state-issued debit cards meant for governmental benefits can pay as low as $5.99 monthly for an Amazon Prime subscription.
Amazon Music Unlimited goes beyond audio.
The intriguing alternative that it provides places it above competing products on the market such as Apple Music or Spotify, especially for those who have Echo devices.
Amazon Photos are not limited to the user alone.
Also known as Amazon Prime Photos, this service allows members to invite up to 5 other family members or friends. The group would then receive unlimited photo storage wherein members can share photos together. Moreover, Amazon Photos is available on smartphones, tablets, and even desktop.
Amazon has an online grocery store in the form of Amazon Fresh.
Through this service, customers can shop their groceries online and expect the delivery the next day. Launched in 2007, Amazon Fresh started near the Seattle, Washington headquarters from where it grew across the U.S. first, then internationally.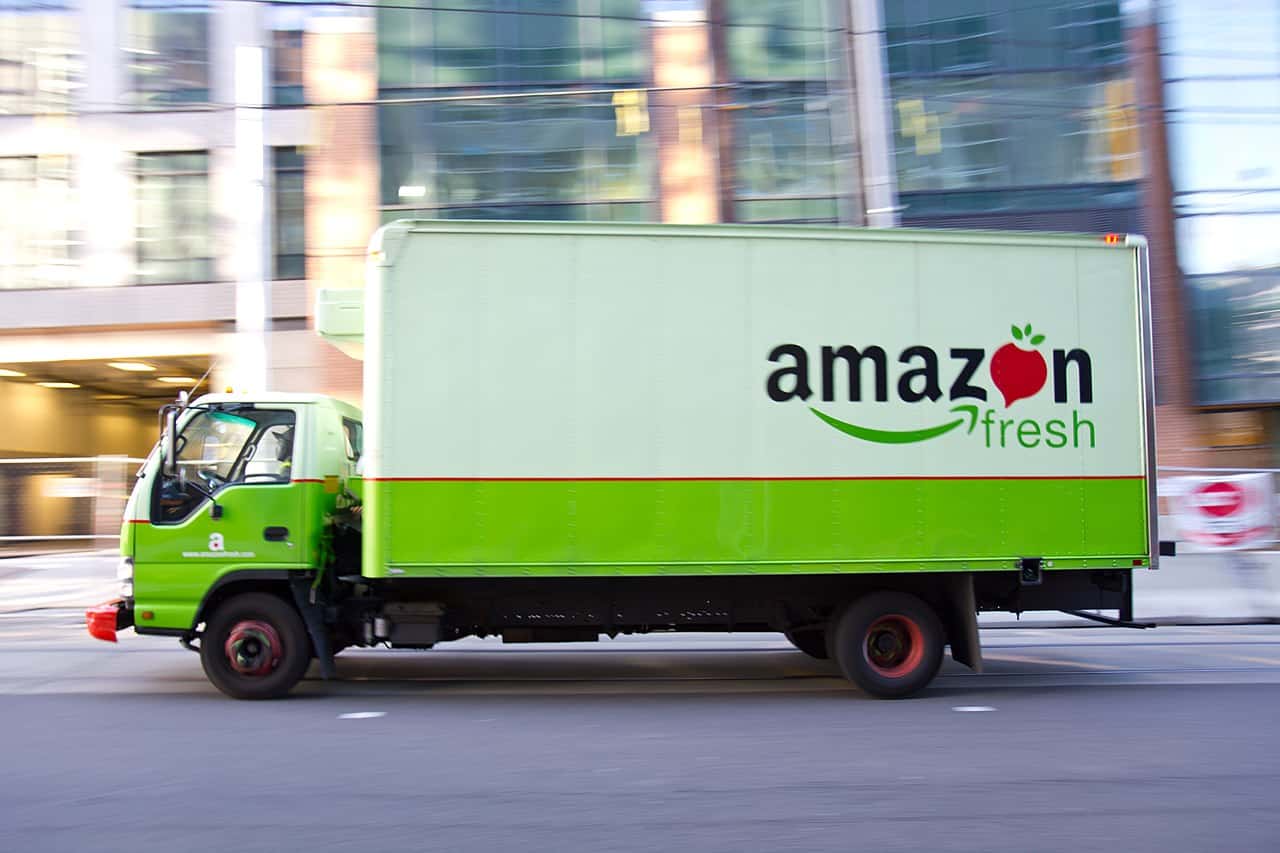 Amazon Fresh has a reputation for the large green totes that carry the products in bulk.
The totes would sometimes contain ice packs or dry ice and paper bags containing the ordered goods. However, large brown paper bags replace the totes in cases of attended deliveries.
All of Amazon's cardboard dividers, paper bags, and green totes are recyclable.
Customers who wish to get rid of the totes have the options of scheduling tote pickup on Amazon.com or having it collected on the next Amazon Fresh order. Likewise, they can also keep or recycle ice packs.
Amazon developed Amazon Alexa, an intelligent personal assistant.
The program first launched to use through the Amazon Echo and the Amazon Echo Dot devices. Whereas, Amazon Lab126 developed the said hardware.
Amazon Alexa is capable of controlling several smart devices as a home automation system.
Other tasks that it can perform are making to-do lists, music playback, playing audiobooks, setting alarms, streaming podcasts, and voice interaction. Moreover, Amazon Alexa can also provide real-time information like news, weather, and traffic.
The Amazon Fire Stick can serve as a gateway to Amazon Prime Video.
This small device developed by Amazon is a stick-like dongle, only a bit larger than a USB flash drive at 3.4 in by 1.2 in. One end of the device has a standard HDMI plug designed to fit an open television HDMI port. Through the Amazon Fire Stick, users can watch movies and television shows on the Amazon Prime Video service.
The Amazon Fire Stick is not limited to Amazon Prime services.
It also provides access to a wide array of subscription services such as Netflix, Disney+, and HBO Now. Even TV streaming services like Hulu, DirecTV, and Sling TV are available on the Amazon Fire Stick. As if these Amazon facts are still not enough, it also covers purchased Amazon contents including music, movies, and TV shows.
Amazon offers a small complimentary Alexa Voice Remote with the Fire TV Stick.
This combo enables users to navigate the Amazon Fire Stick interface and, at the same time, interact with Alexa. Moreover, support from Amazon Alexa opens access to various skills and commands.
In 2007, Amazon Kindle came to the e-book market.
The company began selling its own Amazon Kindle e-readers which have further boosted the industry. The promotion of market-leading Kindle e-readers has led to the company's dramatic ebook publishing growth. Eventually, Amazon turned into a major groundbreaking innovation in the book-publishing market.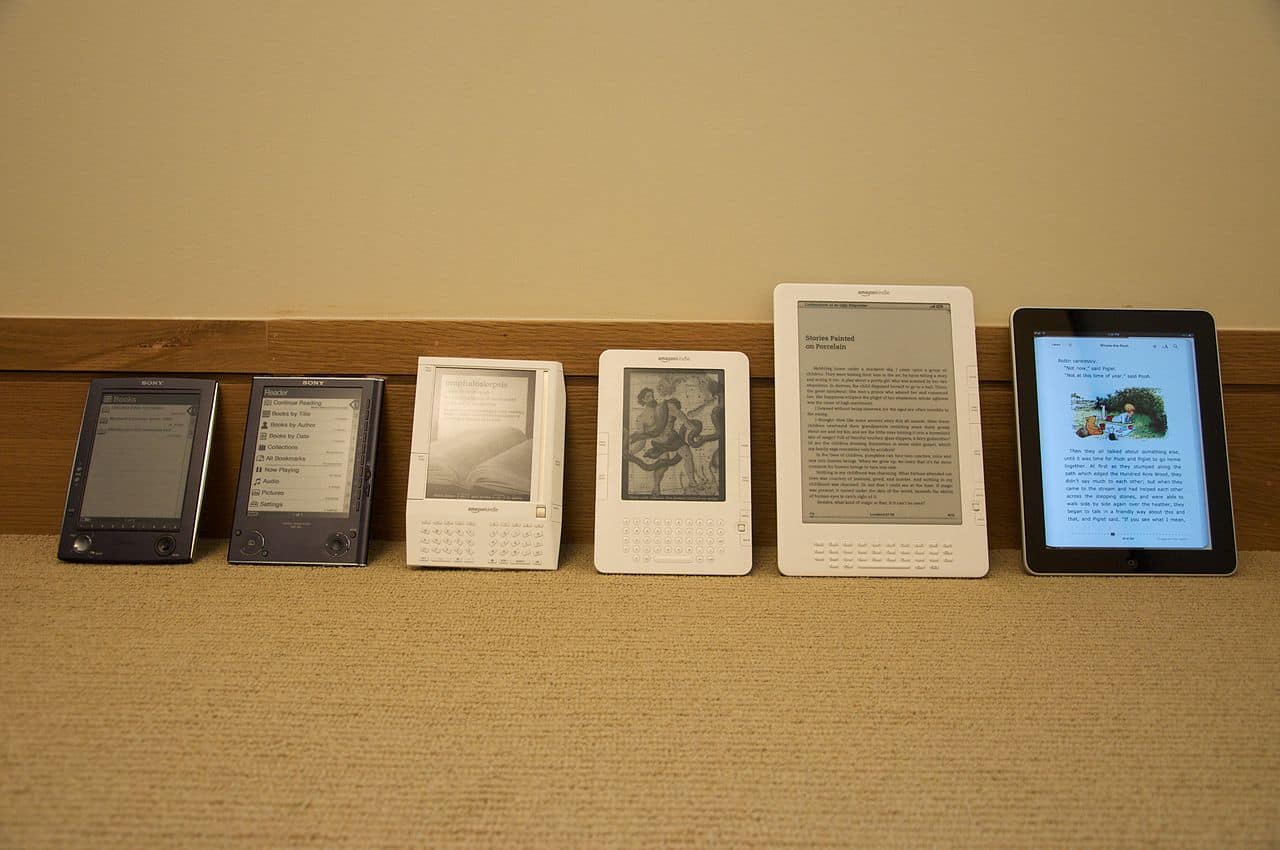 Amazon Kindle sold out within 5 ½ hours of its release on November 19, 2007 in the U.S.
The device is not cheap at $399 either. Amazon Kindle's original name was supposed to be Fiona, with 'Project Fiona' as the code name for the e-reader.
In 2011, Amazon introduced Kindle Fire.
By 2012, the relatively low-cost tablet computer made up an estimated 50% of the tablets sold equipped with Google's Android mobile operating system.
Amazon launched its first-ever publishing line, Amazon Encore, in 2009.
Aside from publishing their own ebooks, the multinational technology company dedicated the program to popular self-published and out-of-print books. By 2011, Amazon Encore's ebook objectives intended the then-new Amazon Publishing to develop and publish its own titles.
Amazon Kindle ebooks were outselling printed books by 2009.
Numerous book publishers continue to gain significant revenue from Amazon sales. However, they no longer consider Amazon as merely another seller, but also a major competitor in their own industry. Just like that, Amazon facts have reached a whole new level.
Amazon Pay offers multiple payment options for both customers and traders on the platform.
This Amazon subsidiary also offers free registrations to members. Moreover, the location of its headquarters is the same as its parent company in Seattle, Washington.
Amazon Pay opens an easy and risk-free mechanism for its patrons.
Trading through this subsidiary is equivalent to paying through the own channel of its parent company. Since its introduction in 2007, it has been a roller-coaster ride for the overall growth of the multinational company.
Amazon Pay opens up multiple payment channels.
In other words, Amazon users always have different payment options. Among the available channels are Amazon Credit Cards Payment for credit cards, Amazon Visa Payments, and debit cards.
Amazon Pay has an extended version called Amazon Pay Express.
On the other hand, this payment processing service does not require a full e-commerce integration. Traders who sell a lesser number of products and have a single item per order would find this option best.
At the same time, those with Amazon accounts no longer need to register again as Amazon Pay is also available on any third-party merchant website or application.
The Amazon Credit Card offers special financing plans for large Amazon purchases.
Issued by Synchrony Bank, the Amazon Credit Card comes with deferred interest. It means that users who make a late payment or fail to pay balances on time would immediately receive interest charges on the full starting balance for the entire length of the term.
The Amazon Store Card automatically comes with Amazon Prime memberships.
Cardholders earn 5% cashback on all Amazon purchases. An exception to this benefit is when there is a certain chosen special financing plan. Still, not having a Prime membership is equivalent to no earned rewards despite having the card.
While the Amazon Store Card has no annual fee, it is only usable at Amazon.com.
The Review of the Amazon Rewards Visa Signature and Amazon Prime Rewards Visa Signature sections on the company's website listed different cards with which users can earn rewards. Apart from earning rewards at Amazon, they can still use the card anywhere that also accepts Visa credit cards.
The Amazon.com Store Card is the basic version of the Amazon Credit Card.
Members with an Amazon Prime subscription can easily upgrade to the Amazon Prime Store Card. However, the one big difference is the 5% cashback earned on Amazon purchases when they decline offers for special financing.
Amazon Gift Cards have no expiry date.
These little joys do not have redemption fees as well. Customers praise how Amazon cash receipts are the best due to the best money value that they get upon selling Amazon gift cards. Still, customers can only acquire a cash receipt when they buy the Amazon Gift Card at physical stores and pay with cash.
The company has an Amazon Baby Registry.
Aside from receiving a welcome box with $35 worth of baby products, customers also have the option for group gifting. In the Amazon baby registry, the customer can either make the registry public (searchable by name) or only visible to selected people (only accessible through a shared link).
Another option in the Amazon baby registry is by making it private and only visible to the customer.
This option is ideal for those who only wish to keep a running list of needed products but are not looking for gifts.
More Amazon facts for parents: the existence of the Diaper Fund.
A unique and practical feature, the Diaper Fund enables friends and family to pitch in any amount of money up to a total of $550 toward diapers. Then, the primary customer receives the money in the form of an electronic Amazon gift card that they can use in buying diapers as well as several other eligible baby products.
There is also an Amazon Wedding Registry.
Not only can the customers gain access to a convenient, massive inventory selection, but they can also get discounts for non-purchased gifts paired with a generous returns period. However, Amazon lacks physical locations where customers can pick out or return items in person. Also, some perks are dependent on the possession, or
The company has an Amazon Trade-In Program as well.
Through the Amazon Trade-in Program, users can trade-in eligible items in exchange for an Amazon Gift Card. The list includes various Amazon devices, books, electronics, video games, and more. Then, the customers would receive the quoted trade-in value for the items with complimentary free shipping for the trade.
Amazon Logistics handles the shipment of Amazon orders.
As Amazon's own delivery service, Amazon Logistics provides tracking access to shipped Amazon orders via AMZL_US. Tracking numbers starting in 'TBA' means that the delivery services handled its delivery.
There are opportunities to visit an Amazon warehouse in select places all over the world.
In the U.S. and Canada, there are at least 23 warehouses available for viewing on certain days of the month. A visit to an Amazon warehouse takes about an hour. Within that period, visitors witness the robotic sorting process of Amazon orders.
Amazon has been heavily criticized as one of the worst places to work in America.
Scanners equipped with a program named 'ADAPT' track the work of employees such as the number of items being scammed. Even slight pauses tracked get pushed into an algorithm that can get people fired. In other words, AI judges these Amazon jobs.
The average scanning time for Amazon employees is 1 item for every 11 seconds.
In total, these items add up to over 300 items per hour. Taking a break, even when it is to go to take a pee, adds up to the 'time off task.' Needless to say, workers who get too high of such numbers are good to go.
Amazon is on a continuous effort of replacing its human stuff with robotic machines.
They have already set some robots specifically designed to take the place of their packers. More specifically, the company intends to let go of 1,300 warehouse workers in the U.S. alone.
Jobs in the warehouse are grouped into the stowers and the pickers.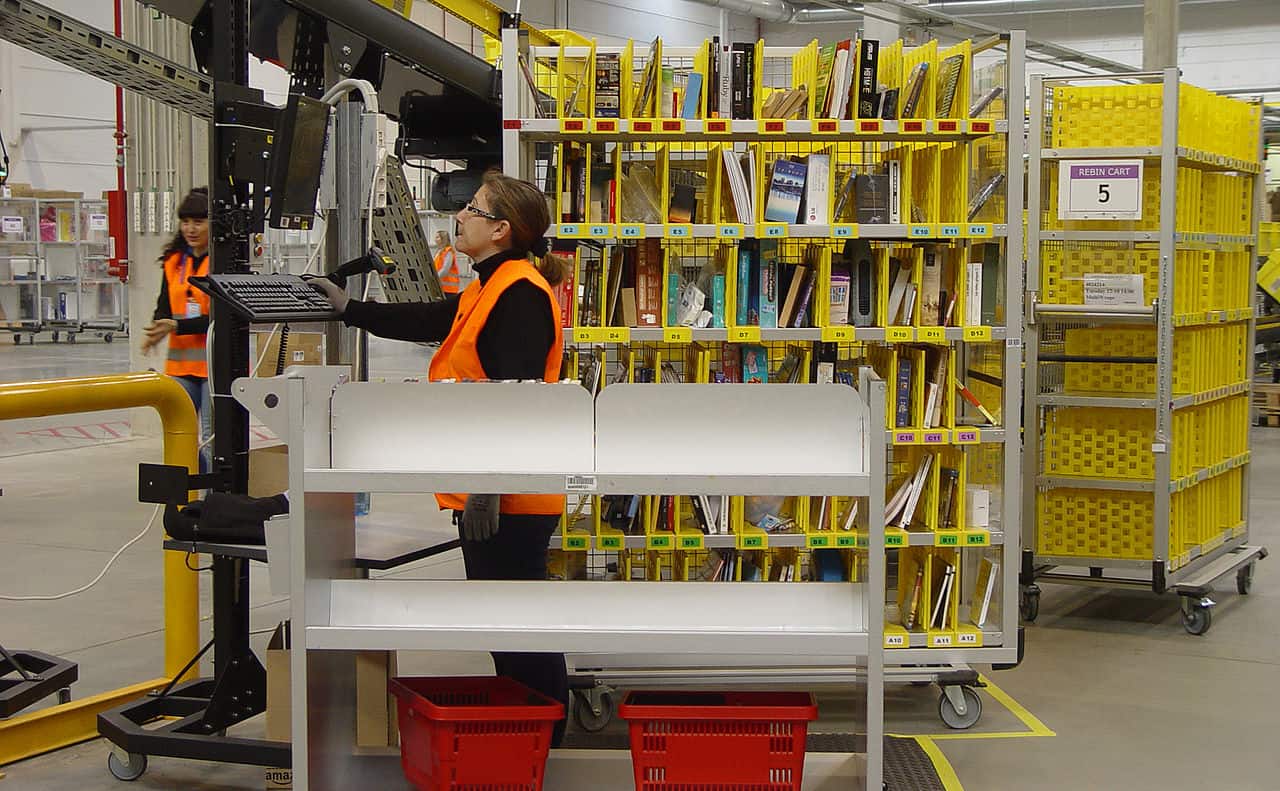 As these jobs involve collecting merchandise and bringing it to conveyor belts for packaging, it also means a lot of walking for the employees. Walking for 20 miles a day is the norm in these warehouses. Still, Amazon attempted to sell it positively by producing a training video boasting of how an employee lost 20 pounds from all the miles of walking.
Each Amazon warehouse has vending machines filled with free pain medication to work badge carriers.
It means that those who need it can just pop a few pills and get back to work. Fair enough, the intense quotas that Amazon warehouses enforce directly links to the high injury rate of the company. Unfortunately, most workers resort to neglecting basic safety guidelines and take the shortcuts of the pills just to fulfill the Amazon promise.
Amazon.com has a physical extension in the form of Amazon Books.
Amazon Books fulfills the integration of offline and online shopping. The basis for the book selection lies in Amazon.com customer ratings, pre-orders, sales, Goodreads popularity, and in-house curators' assessments.
The first Amazon Books store opened in 2015.
The first actual physical bookstore set foot at a shopping center in Seattle, near the University of Washington. From there, Amazon Books continued to make history.
Since Amazon Japan started in 200, it has become an established name in the e-commerce industry.
Shoppers and sellers alike grew to trust the multinational technology company. Still, the country has a proclaimed Japanese Amazon called Rakuten. While Rakuten has beaten it in the #1 market share spot, Amazon remains the most visited e-commerce site in the country as measured by unique visitors.
Amazon Japan offers fulfillment services like stocking and shipping.
Lower than 80% of the population, equivalent to 100 million people, are accessible for same-day delivery. Meanwhile, 95% can get next-day delivery. Still, these numbers are not that bad for Amazon facts!
In Japan, customer service also adds up to total fulfillment.
As the company's own call centers do the work, Amazon sellers can make the most out of this valuable asset in Japan. Moreover, the presence of local, Japanese phone operators breaks down one of the biggest barriers when it comes to Japanese shoppers – language.
Gift wrapping is an exclusive fulfillment service in Amazon Japan.
This special service caters to the gift-giving culture in traditions and events in the country. While it serves a huge convenience for customers, sellers also recognize its significance by providing specific packaging kinds for different types of gifts.
Amazon Japan has an unofficial sentient shipping box mascot named Danbo.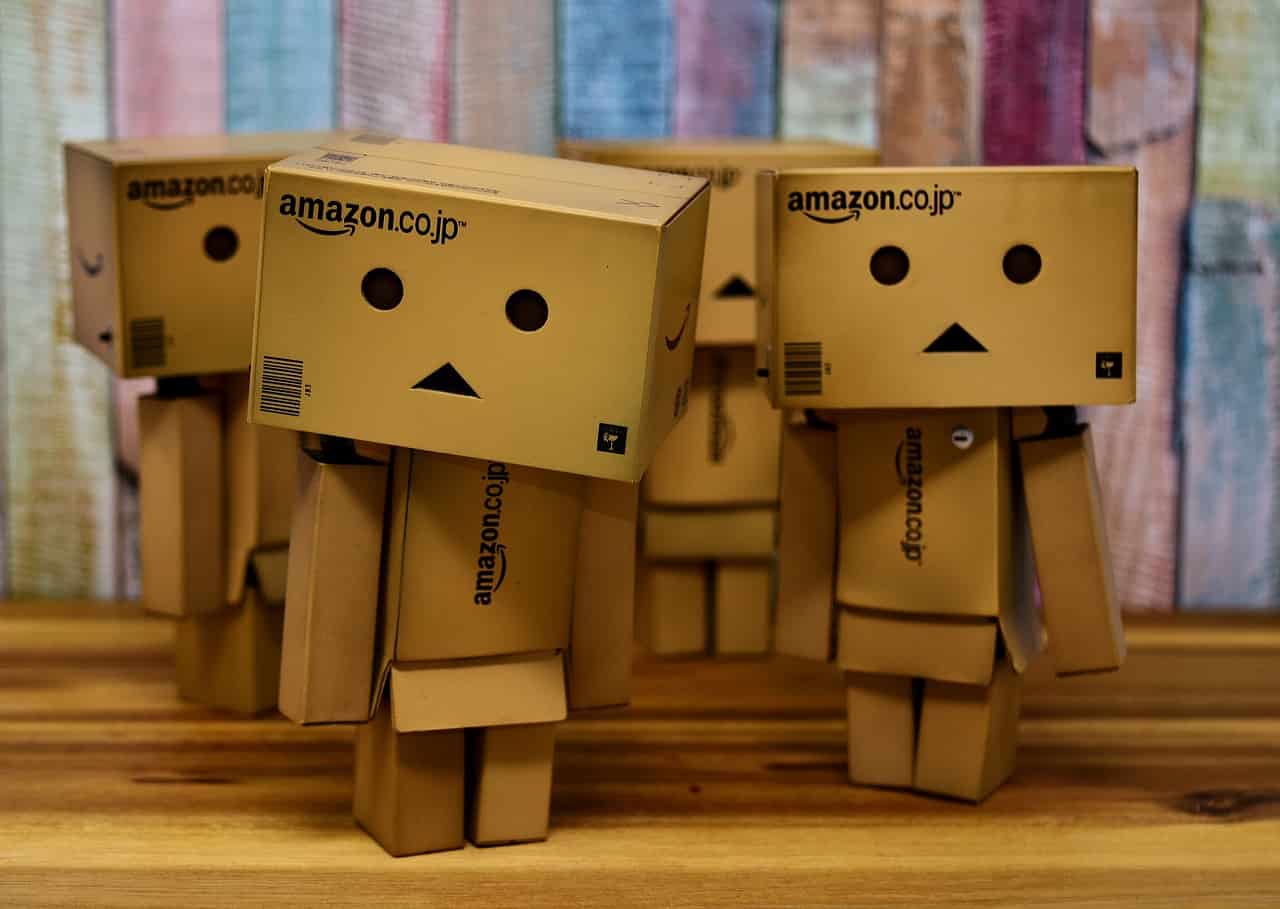 Its popularity among consumers birthed the availability of Danbo toys, among other merchandise. The name 'Danbo' translates to 'corrugated cardboard' in English. Moreover, Danbo's image hails from the manga work pages of artist Kiyohiko Azuma.
Amazon Mexico opened the company's marketplace for Mexico-based shoppers.
By 2017, Amazon.mx also began offering the Prime Program. Similar to that offered in the U.S., the Prime Program of Amazon Mexico also offers perks such as free shipping and Prime Video.
Amazon Mexico is one of the 3 marketplaces that require North American Unified Account (NAUA).
The North American Unified Account enables traders to sell products on all of the 3 North American Amazon Marketplaces. Alongside Mexico comes the U.S. and Canada. Unfortunately, there have been numerous reports from Amazon Mexico sellers of numerous shipping issues like lost packages and shipping delays.
Sources:
https://facts.net/amazon-facts/
https://medium.com/javarevisited/top-10-courses-to-learn-amazon-web-services-aws-cloud-in-2020-best-and-free-317f10d7c21d
https://mikemurphyco.medium.com/306-amazon-gift-cards-how-to-redeem-119eb1ac19af
https://restofworld.org/2021/tokyo-japan-amazon-union/
https://www.japantimes.co.jp/news/2017/05/02/business/corporate-business/amazon-japan-bypass-book-distributors-speed-delivery-times/