When we hear about stories of abuse and domestic violence, our hearts go out to the victims and what they had to endure. But there's no way that we can fully fathom how a Californian couple, David and Louise, could starve, torture, imprison, and abuse all of their 13 children. In society, we'd expect parents to protect their kids from danger. But what happens to them when it's their parents doing them harm? As for the Turpin kids, they had to go through years of inhumane conditions in the hands of their parents. It's hard to grasp how a child's protector could be their tormentor.
David and Louise Turpin's 13 children grew up in an environment so controlled and abusive that when the media discovered what these kids had to endure to survive, they dubbed the Perris, California home a "house of horrors."
The seemingly hyperbolic moniker was unfortunately rather fitting, as the Turpin children were so confined that neighbors rarely saw them outside and noted how pale they were on the rare occasion that they did.
David and Louise Turpin isolated their children from the world and locked them inside their home for years.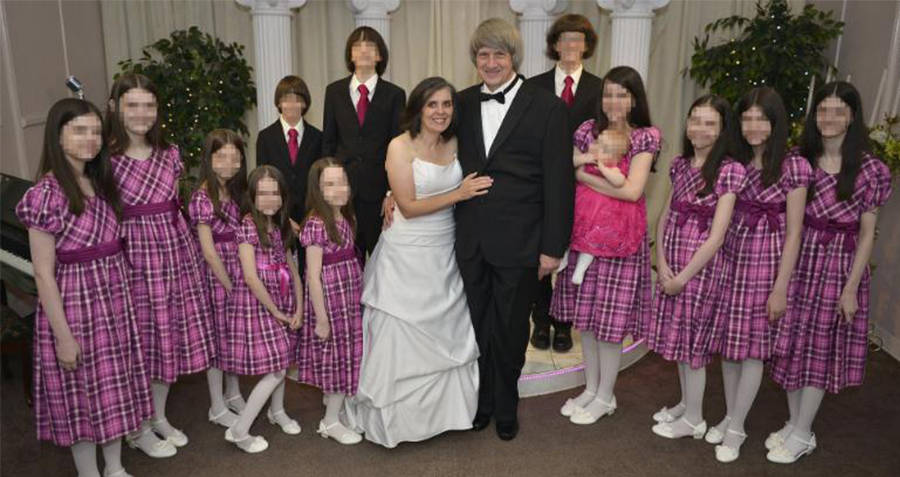 For a few of the 13 Turpin children, this lasted decades. Some of the children were so removed from the world that they didn't know what medicine or police were when they were finally released from their confinement.
The Turpin Children Are Saved
When police officers entered the Turpin family's home, they found the children there so malnourished that they couldn't even tell that one of the victims was actually a 29-year-old woman when they saved her. She was the eldest of the Turpin kids but was so underfed and unwell that her muscle growth had stagnated and she clocked in at a mere 82 pounds.
Feces adorned the carpets as the Turpin parents didn't always allow their kids to go to the bathroom. The Turpin children had even been chained or tied to their beds rather frequently.
Between only being fed once a day and being granted one shower per year, it seemed inevitable that one of the Turpin children would make a run for it. In January 2018, David and Louise Turpin's 17-year-old daughter finally did.
She jumped out of a window and called 911 and plead for officers to save her siblings. "They will wake up at night and they will start crying and they wanted me to call somebody," she told them. "I wanted to call y'all so y'all can help my sisters."
That was how the disturbing Turpin family tale began to come to a close, or rather, brought the country's attention to it.
It will be a long road to mental and physical recovery for the 13 Turpin children as their parents spend the rest of their lives likely in prison. But perhaps Louise Turpin's own past will shed some light on the horrifying person she became to her children.
Louise Turpin's Background
The Turpin parents were charged with multiple counts of torture, false imprisonment, child abuse, and cruelty to a dependent adult, The Desert Sun reported. David and Louise Turpin recently pleaded guilty to 14 related criminal charges and will likely spend the rest of their natural lives in prison.
How Louise arrived here, however, was through an abusive and toxic childhood of her own.
Louise's sister, Teresa Robinette, told The Daily Mail that their mother, Phyllis, regularly "sold" the two girls to a wealthy pedophile who would routinely abuse them.
"He would slip money into my hand as he molested me," Teresa recalled. "I can still feel his breath on my neck as he whispered 'be quiet.' We begged her not to take us to him but she would simply say: 'I have to clothe and feed you.' Louise was abused the worst. He destroyed my self-worth as a child and I know he destroyed hers too."
Nonetheless, what Louise did to the Turpin family children came as a shock to Teresa. The sister said she always thought of Louise as a "good girl" who never drank, smoked, or did drugs.
Teresa's relationship with her nieces and nephews was virtually nonexistent as she only met the four eldest kids in person once and spoke to the rest over video chat — which happened less and less over time.
"I don't even know if you can say any of us had a relationship with the children," said Teresa. "Never in a million years had we thought she was abusing the kids…she would just start making up excuses of why she couldn't video chat. She would say: 'David and I are just so busy with 13 kids, we will get to it this weekend.'"
Teresa Robinette's shock at how her sister turned out is understandable. But their other sister, Elizabeth Flores, was less surprised, and her explanation of Louise Turpin makes for a more complete picture of who the Turpin matriarch really was and how it may have been inevitable that she becomes the torturer of her own children.
Flores' book Sisters of Secrets contains troubling allegations against Louise Turpin. Flores not only corroborated Teresa's claims that the siblings were repeatedly sexually abused, but that Louise also began to practice witchcraft as an adult, was consumed by gambling, obsessed with snakes, and suffered from severe alcoholism.
The book describes an unhappy home where Louise and Elizabeth covered their ears when their parents fought and a rough time at school where Louise was bullied. It was the later years, however, when Louise was in her 40s, that things really got bad, The Desert Sun reported.
"She was drinking, smoking, partying, going to bars, practicing witchcraft, gambling, handling and eating rattlesnakes, dressing and acting vulgar on MySpace, into sex practices, and it goes on and on," said Flores. "I was really concerned for her."
Despite all of this, Flores explained, Louise "was never even on my radar for child endangerment issues."
Of course, Louise wasn't alone throughout her obsessive engagement in all of these worrisome activities. To this day, the "House of Horrors" mother has remained a married woman — and in order to paint an even more clarifying picture of this bizarre, lifelong saga, a look at David Turpin is required.
The Turpin Family Patriarch: David Turpin
The abusive patriarch of the Turpin family had a rather promising childhood and early career, Collegiate Times reported. As a Virginia Tech University alumni who studied computer engineering, he reportedly worked for both Lockheed Martin and General Dynamics before retiring in 2012.
As a child who grew up 40 miles outside of Blacksburg in Mercer County, West Virginia, landing two high-level positions with two of the biggest defense companies in the world was an impressive coup. David attended the same high school as his future wife, though he was eight years older.
The school's 1979 yearbook even lists David as an officer in the Bible Club, Chess Club, Science Club, and the Acapella Choir. By all accounts, the Turpin family patriarch was a studious, busied teen. Mike Gilbert, who knew David as a teenager, described him as "kind of nerdy," and "kind of a homebody."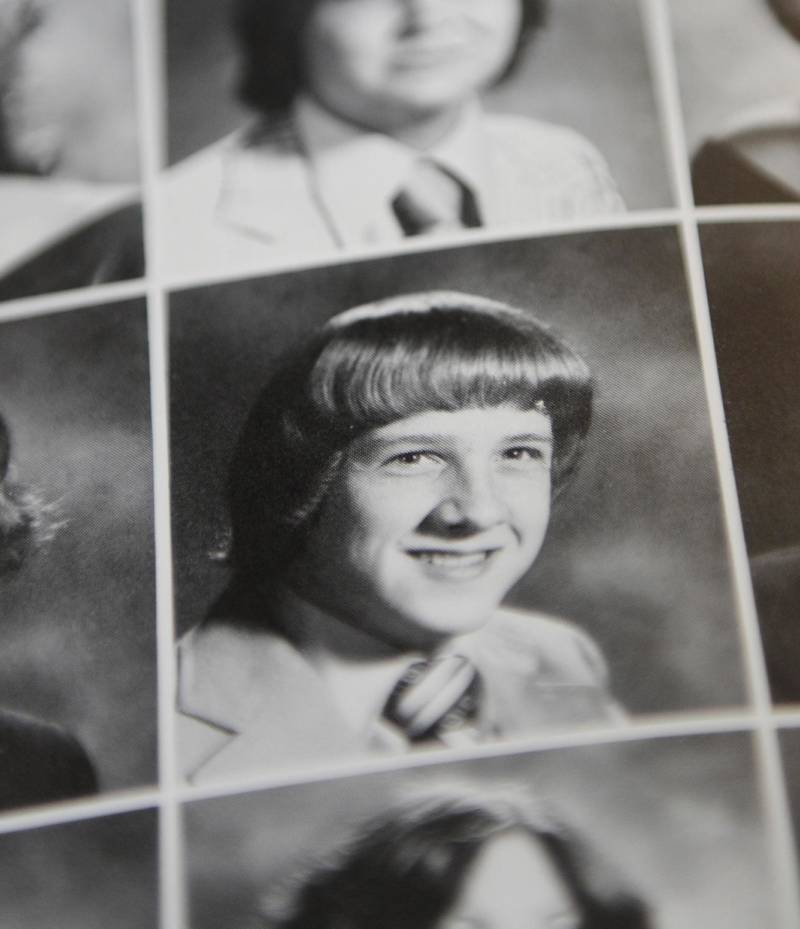 His parents, James and Betty Turpin, told ABC News that their son had become a computer engineer upon graduating from university. The 1984 Bugle yearbook lists him as a senior electrical engineering major, and as a member of the electrical and computer engineering honor society, Eta Kappa Nu.
David and Louise Turpin eloped when the patriarch was 24 years old and his wife 16. He had convinced her Princeton, West Virginia high school to let him sign Louise out and the two made it all the way to Texas before Phyllis Robinette and her husband Wayne's police complaints forced the couple back home.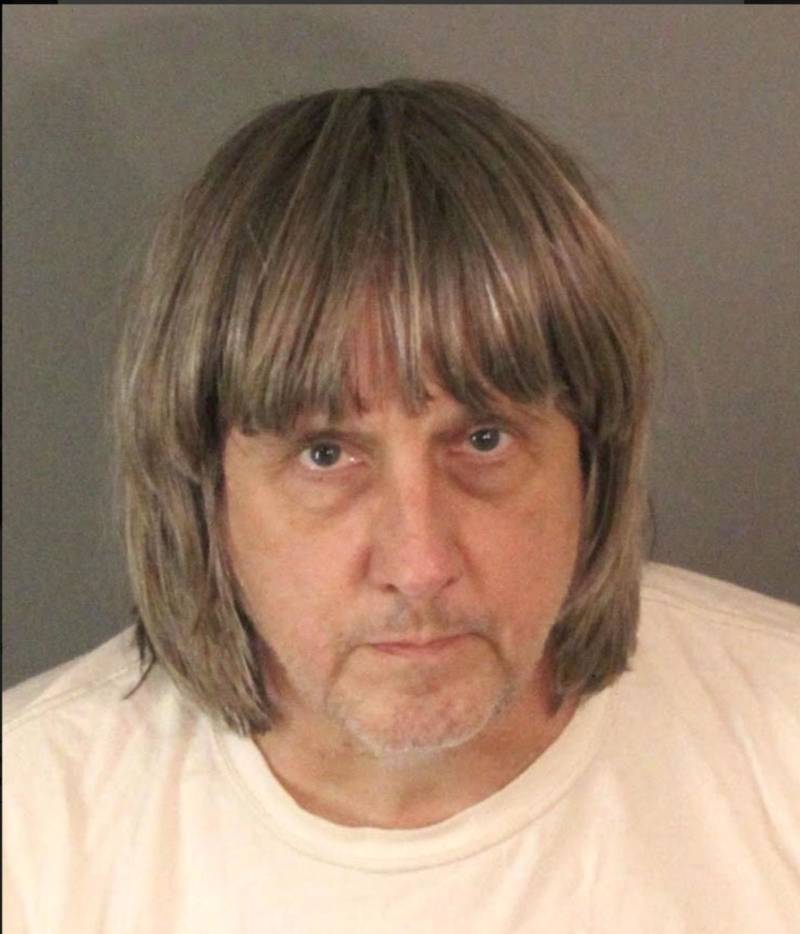 Louise's father was a preacher and oddly enough, his motivation to bring her back stemmed entirely from the urge to have a proper ceremony, The Daily Mail reported. The 1,000-mile cross-country trip came to a close with David and Louise getting married back in Princeton in 1984.
"My mom allowed Louise to date David secretly because she loved him and he was from a Christian family and she trusted Louise," said Teresa. "But she was doing it behind my dad's back — he wasn't aware that they were dating — and then one day, David went into the high school and they let him sign Louise out of school and they ran away. He had his car and they drove."
Teresa recalled that this was the first time she ever noted her parents switching sides — her father wasn't outraged, rather, told his wife that they should let their 16-year-old daughter live the life she seemingly wanted. He was, however, angry at his wife.
"So he let her marry him," said Teresa. "They came back to Princeton and had a small intimate church wedding, just the two families. Then they went back to Texas to start their lives together."
When Louise's father retired in 2012, he wanted to come to visit her, but Louise told him not to. There was clearly a lasting rift between Louise and her parents, presumably from the trust being broken so viciously and early on in her life.
David and Louise Turpin had already been living in Perris, California for decades when Phyllis died in February 2016. Her father died three months after that. "On their deathbeds, both asked Louise to come to see them," said Teresa. "She wouldn't. She didn't show up to their funerals."
David Turpin did attend both ceremonies, however.
Though David was quite successful both academically and professionally, things began to sour for him as a husband.
A 2011 bankruptcy filing for $240,000 in credit card debt reflected either shoddy accounting, a lack of professional opportunities, or increased detachment from the world. In conjunction with the disturbing household revelations, of course, all of the above may have begun to seep in.
The bankruptcy documents listed his income as an engineer at Northrup Grumman, another upper league defense corporation, at $140,000 per year. He was also listed as the principal of the Sandcastle Day School — which he operated out of his home for their 13 children.
His wife, meanwhile, was listed as a "homemaker" with the Perris residence and its function as a school serving as the hub of her educational role to the 13 students. This sordid lifestyle for the Turpin family continued for years until one winter day in January of 2018, their 17-year-old daughter finally blew the whistle.
Imprisonment For The Parents
David and Louise Turpin pleaded guilty to 14 felony charges in order to avoid a trial on February 22, 2019. These included one count of torture, four counts of false imprisonment, six counts of cruelty to adult dependents, and three counts of willful child cruelty, The Los Angeles Times reported.
With their sentencing expected on April 25, the parents were eager to avoid having their children testify in court. In comparison to what the Turpin parents inflicted on their kids, of course, appearing in court might've been a relatively minor inconvenience for the Turpin children.
Prosecutors described how thoroughly the Turpin children were traumatized and that their cognitive impairment and nerve damage will likely affect them for the rest of their lives.
"This is among the worst, most aggravated child abuse cases that I have ever seen or been involved in in my career as a prosecutor," said Riverside County District Attorney Mike Hestrin. "Part of what went into the decision-making in this agreement and this sentence is that the victims in this case would not ultimately have to testify."
Hestrin notified the Turpin children that they would not, in fact, have to testify. "It was a very good day for them to be all together," Hestrin added.
While David and Louise Turpin are expected to be sentenced to life in prison and it can't be easy for any child to see that, the newly-liberated Turpin children seem to be on a promising new path of physical and psychological recovery.
"I was very taken by them — by their optimism, by their hope for the future," said Hestrin. "They have a zest for life and huge smiles. I'm optimistic for them, and I think that's how they feel about their future."
Jack Osborn, an attorney who represents the Turpin kids, said that they're "not really looking back now. They're looking forward. Working on school, working on their health and working on learning and doing basic life skills."
"They are all working toward their own independence," he said. "They don't want their identity to people who they meet to be one of being a victim and of having to relive this trauma every time they meet somebody. They want people to know them for who they are and what they are going to be doing."
But in these Turpin family facts, get to know more about the details of the children's ordeal.
Hospital members and staff teared up when they saw the condition of the Turpin children.
The escape of one of the siblings led to the freedom of the rest of the Turpin children. They got sent to the hospital right away for evaluation and physicals. The medical staff thought that their patients were children and were in disbelief when they found out that some were already adults.
According to sources, all 13 had severe cases of developmental issues. Some of the nurses and doctors teared up as they can only imagine what the children have been through. One of the staff even said that in all their years, they have never seen anything as horrible as the abuse that the Turpin children went through.
Doctors that examined the children said that malnutrition brought so much damage to the kids.
Doctors at the hospital said that the magnitude of the state that the siblings have has been a result of years of malnutrition. They even said that the children were underfed ever since they were babies. Doctors say that the kind of issues that the children have does not happen over six to 12 months, it happened for years.
Each of the children had muscle atrophy and pale skin. This led to a serious case of physical and cognitive development. The Turpin family children are already all in stable condition a day after they got to the hospital for examination. Of course, they still needed a few months of treatment and evaluation but doctors say that it's one step closer to a life of healing that they deserve.
The Turpin family children are in one place while they undergo recovery.
Reports say that after they got hospital clearance, they were all in one place for their cognitive, physical, medical, and psychiatric evaluations. The goal is to keep them in one unit for them to at least feel a safe family environment whilst they undergo everything. Authorities hope that getting all the Turpin siblings in one place will allow them to heal and live happier and healthier lives.
Since some of the children are already adults, the hospital is now working with the adult protective services. But they are not in a rush to push anyone out of the door yet given that they understand it might take some time for the children to adjust.
Police found the children of the Turpin family in a truly horrible condition during their rescue.
We all know what abuse means but the case of the Turpin's was on a whole new level. Aside from only having one meal a day and 2 scheduled showers every year, the living conditions of the children were unacceptable. When police got to their house, the children were among their own feces and urine. The parents managed to unchain their kids before police arrived but one of the kids was still tied to the bed. Investigators say that this was David and Louise's way of punishing their kids.
They would use cloth or rope to tie their children up without even acknowledging their needs. After the escape of their 17-year old daughter, the Turpin parents began using padlocks and chains for extra security. According to the County District Attorney, the punishment would go one for weeks and even months. It would often include strangulation and frequent beatings.
All the kids of the Turpin family were homeschooled.
The Turpin family did not always live at their current house in Perris, California. Their residence was first in Murrieta, California and then they moved to Texas. They had a farm south of Fort Worth which was at Rio Vista. When it went into foreclosure, they moved to Perris and that's the family home where the children got rescued.
In all those years, the children did not have a taste of what it's like to be outside and be with other kids. All the kids who were bound to go to school got homeschooled. Records even say that the kids' father was the headmaster of Sandcastle Day School which was exclusive for their kids.
The Turpin family were like vampires according to neighbors.
Neighbors would recall that they would see the kids marching back and forth on the second story of their house at night. They said that during this time, the lights were on and they will observe shadows of the kids pacing back and forth for hours. Their neighbors even thought they were some kind of a cult. One of them even said that their family was like vampires – very pale looking and only comes out at night.
Reporters also got information that in the rare instances that the family comes out, all of them were like clones. The children spoke in a monotonous way and sounded more like a robot with controls. According to one of the neighbors, it saddens them to know that not one of the kids called out for their help knowing that they were just across the street.
The parents of the Turpin family face a series of cases.
It's hard to understand how David and Louise could do such horrible things to their kids. But because of what they did, they are facing multiple counts of child endangerment and torture. Each will have 10 counts of felony for child endangerment and nine counts of torture. Before the trial, they also have an array of charges for false imprisonment, torture, duress, and lewd act by force to a child. In February 2019, they both plead guilty to false imprisonment and torture and got a sentence of 25 years to life.
The Turpin family led a life of misery because the mom of the children also had a toxic childhood.
Louise's sister, Teresa, said that her sister was a good girl in the family. Louise does not smoke or drink. And although the news of the abuse came as a shock for her, she told authorities that her sister had a rough childhood, too. According to Teresa Robinette, their mom would regularly "rent" them to a wealthy pedophile who would abuse them regularly. When they begged their mom not to send them to the mam, their mom would simply say that she needs to feed and clothe them so they had to do it.
This traumatic experience might have led to the mental and psychological state of her sister's mind. She said that she never thought her sister could do it but what they went through as a kid was not an excuse to do it to her own children. It's truly heartbreaking what the Turpin family had to endure because of this.
There is a book about the life of the Turpin family matriarch.
Another sister of Louise, Elizabeth Flores, wrote a book about their life as kids, "Sisters of Secrets." Her book describes rough times at school and an unhappy home with their parents always fighting. She was able to spill some tea about the life of her sister, Louise. Elizabeth corroborated the claims of their sister, Teresa, that they were sexually abused as kids. The book paints a complete picture and a deeper understanding as to how a mother could abuse her children so much. Chapters of the book have allegations that Louise was practicing witchcraft, was a gambling addict, was a severe alcoholic, and had a weird obsession with snakes.
According to her book, her sister was in her 40's when it got really bad. Louise was not only doing all those other things but she was starting to act vulgar in MySpace and attends sex practices and orgies. However, it was never on her radar that her sister could have child endangerment issues.
The father of the Turpin family had a promising childhood.
One of the least known facts about the Turpin family is that the father of the Turpin children was a smart man. Friends and other family members of David Turpin were in shock when they found out about the news. They said that they did not expect that David and his wife could do such a thing. He was an alumnus at Virginia Tech University where he got his degree in Computer Engineering.
Before his retirement in 2012, he had a high-level position with General Dynamics and Lockheed Martin. Both are two of the world's biggest defense companies and it's an impressive achievement to work there- let alone handle a higher position. David's friends and colleagues know him as a homebody and somewhat nerdy.
To sum it up, David was successful professionally and academically that's why it's hard for those who know him to grasp the truth. However, investigators found that in 2011, David filed for bankruptcy over a $240,000 debt for a credit card company.
The Turpin family began to grow after their parents got married in 1984.
David and Louise eloped when they were young. Louise was 16 and still in high school when 24-year old David came to her school and signed her out. The young couple went to Texas before their parents could file a complaint. When Louise's parents found out, they wanted her to come back so that she and David could marry properly. Her father was a preacher and according to sources, the only concern that his father had was that she could have a proper church ceremony. Louise's sisters said that their Mom knew that David and her sister were dating and she allowed it. But their father did not know and they dated behind his back. Eventually, they returned to Princeton and got married in 1984.
Investigators said that the Turpin family slept all day and was awake at night.
Investigation reports show that the family had a bizarre lifestyle. The children said that they typically go to sleep at around 4:00- 5:00 in the morning. Apart from the inhumane shower and bathroom benefits that the kids get, the kids were also intentionally deprived of their rights. All of the kids were born in a hospital. After their birth, they never saw a doctor again- even dentists. Although their parents would buy them toys, the couple would not allow them to play with them or take them out of the packagings.
Whenever their mom, Louise, would make pumpkin pies, the kids would only watch without getting a taste. The kids would go hungry even though there's food on the table and that's because their parents intentionally did that to them. Reports did not disclose as to why the couple did these things to their kids but according to sources, the beating and the checking were punishments for offenses like "talking too loud or "playing with water."
Relatives of the Turpin family find the truth hard to believe.
Media went to the house of 81-year old Betty Turpin, David's mom, to get an interview. She said that on the times when her grandkids come to visit her, they all had good relationships. According to her, they were always so polite and caring for each other that she did not notice anything odd.
Betty described her grandkids as polite and sweet. She also did not find anything odd with the actions of her son and daughter-in-law. Her son told her that he had so many kids because it was God's will. David also said that he was still a Pentecostal Christian even though he's not with any church in California. David's mom said that she thought that the family his son built as a model Christian family. The Turpin family is proof that our assumptions about certain things may just be wrong.
Police found hundreds of journals at the Turpin family home.
Despite the strict and unjust rules at home, there was one thing that the kids were free to do. They can write in their journals. Police found hundreds of these and they said that this will be very strong evidence. It will also be a key to find out what happened in that house.
Investigators are still trying to figure out if religion has anything to do with the torture and abuse. The police were trying to obtain official statements from the adults. And while the minors of the Turpin family were cooperative and polite, they were not able to give any statements.
The case of the Turpin family sparked awareness about abuse and neglect.
There is no way that we can understand how a parent can imprison and starve their kids. But it's a present reality among all other households in the US. Because of the Turpin case, experts are now trying to understand the prevalence of this problem in society. Their studies show that what happened to the Turpin family may also be happening for other families. Studies also show that 71.8% of all neglect and child abuse cases were from the hands of the victim's parents. Results show that risk factors on why parents could do such is domestic violence as well as drug and alcohol abuse.
The children of the Turpin family spoke to the public about their abuse.
Louise was 50 while David was 57 when they were facing charges for abuse and torture of their kids. During the sentencing, the couple was openly weeping when their children spoke to the public for the first time. The victim's statements were all about their suffering and condition in the hands of their parents.
However, they were also asking the judge to lower the sentence. And that's because they still love their parents regardless of what happened. Louise also had the chance to read hers. She was apologizing and crying for the years of abuse that she inflicted on her kids. David's attorney read his part because he was overcome with emotion.
The Turpin family house was at an auction for $310K.
On December 29, 2018, the Turpin's family home was at an online auction and got sold for $310,360. The house was at 2,386 square feet with 4 bedrooms and 3 bathrooms. It was on a foreclosure sale with Riverside County appraising the property. There's no information about the new owner of the Turpin family house at 160 Muir Woods Rd.
But according to sources, the new owners still kept a photo of the house's original state. Important as they seem, the details online about the house was not complete. It did not include the crimes and the history of the old owners.
Prosecutors call the case of the Turpin family the worst in his whole career.
The judge of the Turpin case said that what the parents did was inhuman, selfish, and cruel. But even the prosecutors had something to say. They said that it was the worst child abuse and neglect case they have ever encountered in their entire career. Because of the trauma, the decision was to make sure that the kids would not testify in court. Authorities say that the victims already went through enough abuse and torture. For them to be receiving worldwide attention for something that they can only wish to forget is too much.
You can watch a documentary about the Turpin family online.
Soledad O'Brien, a Peabody and Emmy Award-winning journalist, hosts the documentary about the Turpin family. The film will give the viewers a deeper look at the story of Louise, David, and their 13 children. Soledad traces the past and present experience of the family to eventually shed light on some unanswered. Viewers will also have front-seat access to the family's financial woes, struggles, and issues. Watch it on Youtube or from other video streaming websites.
The children of the Turpin family are now rebuilding their lives 2 years after their rescue.
After their rescue in 2018, the Turpin children are now trying to build happy lives the best way they could. District Attorney Kevin Beecham of Riverside County said that the children are now making positive progress. Sources reveal that most of the adult children are now living on their own. Their lawyer said that they're trying to be independent and are taking care of their physical and mental health.
Sources:
https://facts.net/turpin-family-facts/
https://www.independent.co.uk/news/world/americas/turpin-family-latest-what-happened-siblings-children-perris-neighbourhood-california-a8165081.html
https://dailynationtoday.com/children-tell-google-it-when-they-ask-for-help-after-escaping-from-the-house-of-horrors-2/
https://people.com/crime/turpin-siblings-challenging-life-after-house-of-horrors/